Dance of the Self: On John Haskell's The Complete Ballet by Will Harrison
Noir, Balanchine, and an escape from the conventional novel.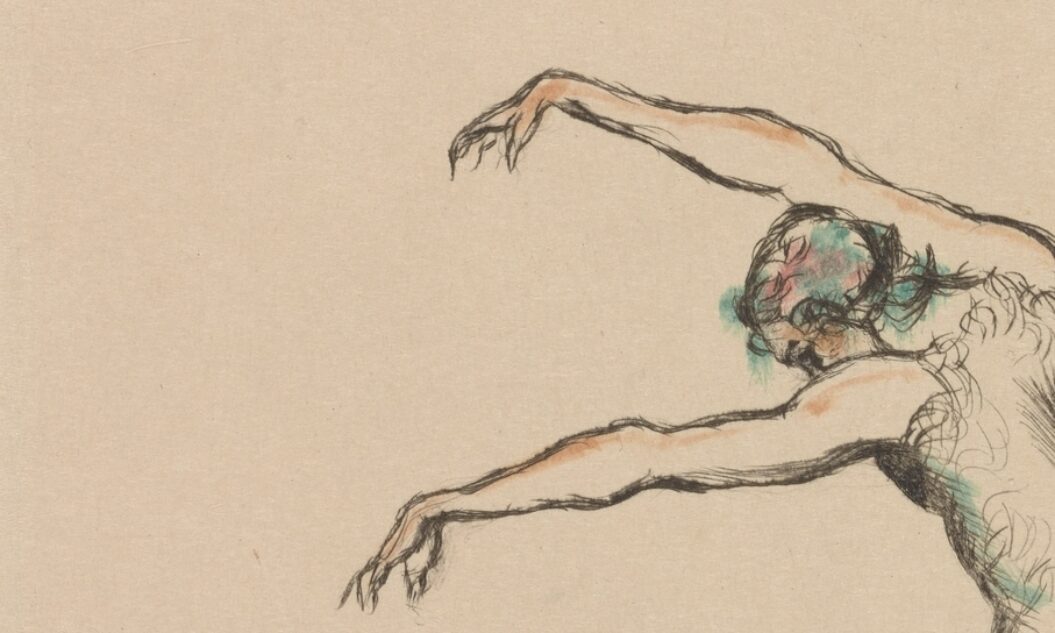 Set on the still-seedy Sunset Strip, John Cassavetes' 1976 film The Killing of a Chinese Bookieopens with nightclub owner Cosmo Vitelli settling a longstanding gambling debt. A few scenes later, Cosmo celebrates his liberation with a night of high-stakes poker and finds himself out $23,000. In John Haskell's new book The Complete Ballet (Graywolf Press), a similar fate befalls an unnamed narrator, who has been spurred on by his charismatic friend Cosmo, proprietor of a strip club on Sunset Boulevard. Perhaps it is fitting that a work so original—a nearly unclassifiable "fictional essay in five acts"—draws from a film more notable for its atmospherics than for the innovation of its plot. By placing his story in a musty, noirish environment where all men are gangsters and all women strip for a living, Haskell risks slipping into complete predictability. Fortunately for readers, he is just as concerned with the wonders of Nijinsky and Tchaikovsky as he is with the sordid workings of underground Los Angeles.
This juxtaposition of radically dissimilar worlds facilitates Haskell's escape from novelistic conventions. From the start, a palpable sense of disorientation comes over the reader: close readings of scenes from Romantic ballets are set beside circuitous passages of personal reminiscence, these disparate segments rubbing against each other like tectonic plates. Interspersed between them are musings on films as well as psychological explorations of ballet heavyweights like George Balanchine and Anna Pavlova. We follow Joseph Cornell—well-researched and fully animated—as he searches "for an intimacy with himself" while courting a promising ballerina.
Yet all the while something feels unspoken, hovering in the negative spaces between each fragment of text. Like Cornell, who in life also made art by bringing disparate things together, the narrator is trying to get in touch with his own psyche, or perhaps wishes to smother it. Eventually we realize that a horrific occurrence—a personal tragedy much worse than any gambling debt—has inspired his obsession with Romantic ballet and the subsequent composition of these essays. In lieu of introspection, the narrator delves into the minds of characters from balletic tragedies like Swan Lake and Giselle, constructing their interior responses to onstage events. Occasionally, thematic parallels lead him to consider his own upheaval, but these moments are tantalizingly brief. More often, he gropes for "a version of life that expresses itself like dancing."
All five ballets that Haskell investigates have plots that revolve around impossible love. Whether they are cursed, condemned, or living in alternate worlds, the principal lovers are destined to end up alone. For our narrator, with his fate that is "almost like a curse," life feels similarly pre-ordained. But while he is encumbered by his past—and by his own nebulous identity—he finds release in this admittedly gloomy genre, in the verve the characters display even in the face of catastrophe. In fact, there is a performative element to the narrator's continual self-evasion, a need to choreograph the simultaneous malleability and constancy of identity. Despite claiming that "there are only a limited number of people you can be in a lifetime," he clings to the concept of a transmutable self, constantly attempting to dissolve the boundaries that separate him from others. While hiding out from mobsters at Cosmo's strip club, he watches the somewhat artsy peep shows his friend has concocted, set in exotic locations and imbued with touches of tragedy. One particular stripper's ability "to create a personality, to pretend to be that personality," inspires him to embrace the elasticity he has always possessed. Like a poker player or a dancer onstage, our anonymous guide feels he must don a mask, suppressing certain traits while exaggerating others. All the while, he loses track of which performance he is in the midst of. "Although I had no experience of being who I was being, that's who I was," he admits at one point. In less capable hands this ceaseless fluctuation could be frustrating for a reader; here it is a vital ingredient that fuels the propulsive nature of Haskell's prose.
Since the release of his debut collection I Am Not Jackson Pollock Haskell has produced writing impervious to labels, tempting critics to unsheathe cumbersome terms like "metafiction" or "textual hybridity." In those early "short stories" Haskell began to conduct the psychological explorations he has now advanced in The Complete Ballet, entering the minds of figures like Orson Welles, Basho, and Janet Leigh. These sections of embodiment—whether of historical figures or ballet characters—play off the more typically plotted passages to propel a novel-length work that feels like a formal breakthrough. The result is something both spontaneous and sculpted, fragmented yet also fluid, a construction that mimics the ever-changing contours of a broken heart.
As The Complete Ballet moves towards its mesmeric end, and the narrator seems to get more comfortable in his storytelling role, the separate portions of text break free of their well-arranged pas de deux and bleed into each other. Characters and plot lines merge, flickering in and out as the narrator's thoughts meander and bend. More than an account of the narrator's precarious sense of self, the book is an embodiment of it, with Haskell's hybrid form holding out some slight hope for personal liberation.
Will Harrison writes about literature and the visual arts. His work has appeared in Guernica, The Baffler, Southwest Review, and elsewhere.