Discover MFA Programs in Art and Writing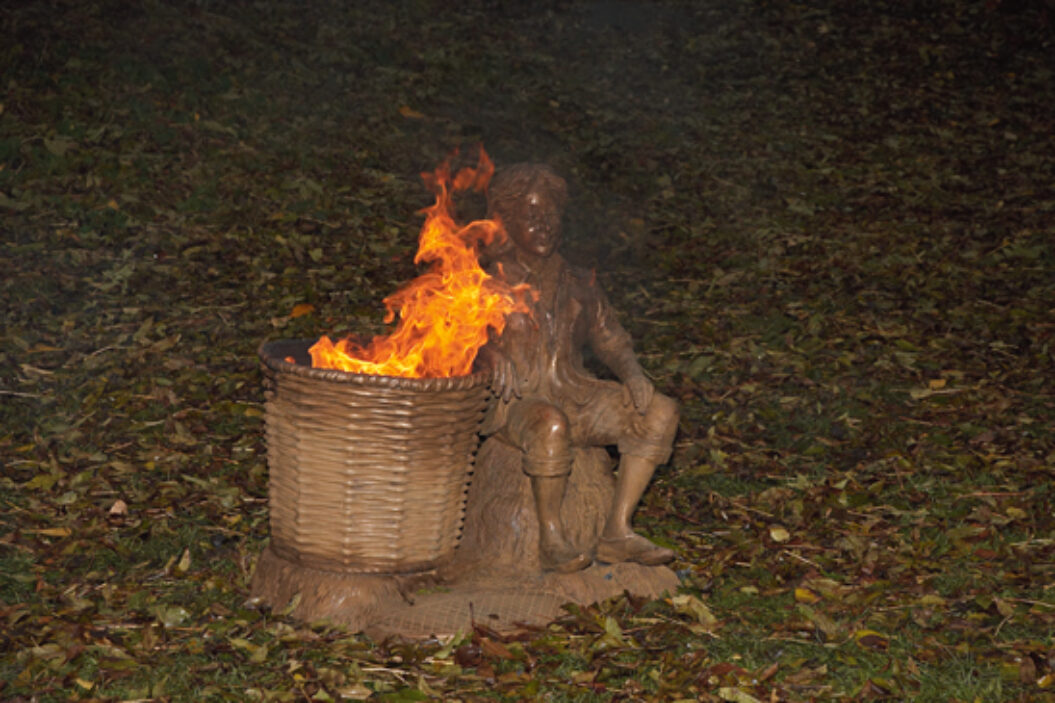 Dan Wolgers is in his third decade of delivering snapshots of the improbable, a kind of shock therapy, to his native Sweden. His tough-minded and synthetic sensibility is fundamentally a conceptual practice but with something else thrown in at all times: it is exceedingly visual and jam-packed with humanity. Wolgers has vandalized, borrowed, intruded upon, carved into, joked about, and quoted anything and everything he can get his hands on. Driven by indignation and fueled by poetry, Wolgers's has not been an ordinary voyage—imagine a very gifted craft artist turned ideologue.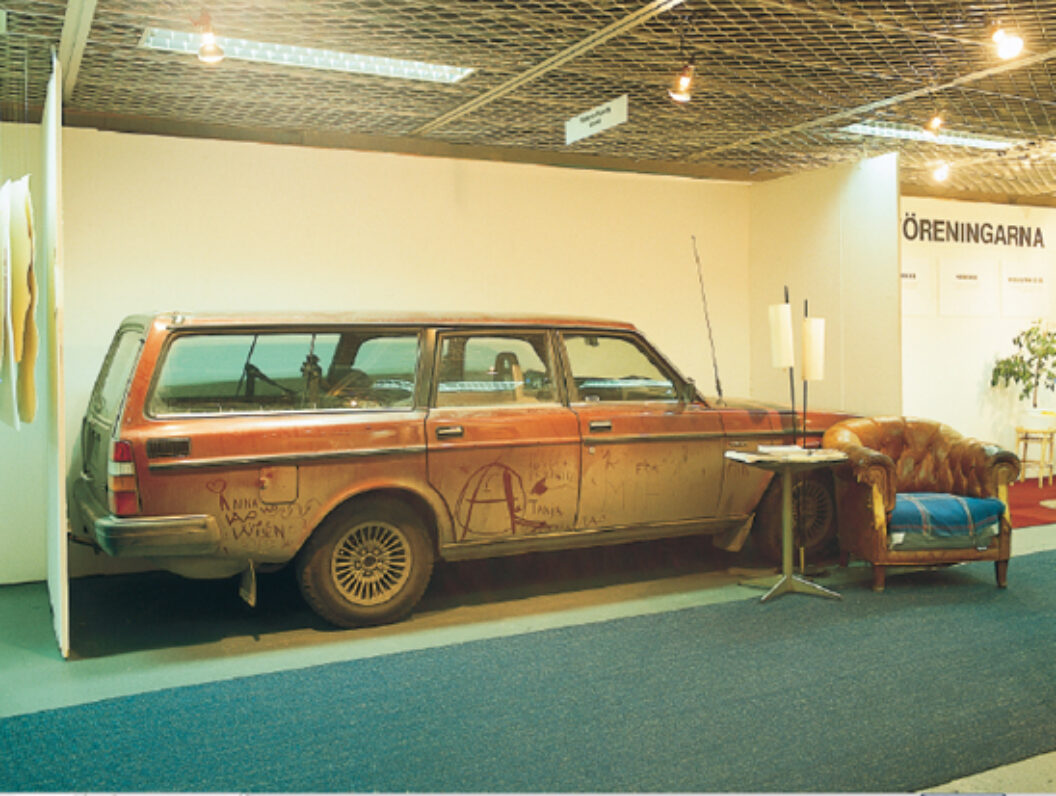 His work has covered some distance. Early on, in the late 1970s, Wolgers made small objects of wood or metal that were mechanically rigged to misbehave or function without a machine's standardized rigor. Often they backfired. Sometimes they talked back and even kidded around. By 1989, Wolgers was making large installations with sound and photographs. In the early 1990s, sensationalist stunts took over for a period of time, embroiling Wolgers in both infamy and litigation.
In 1991, he commissioned an advertising agency to make the work for his exhibition in Stockholm and attended the opening completely unaware of its shape, size, or content. The critics raged and so did the public. In 1992, when The Friends of Moderna Museet invited Wolgers to showcase his work at the Stockholm Art Fair, he parked his car (a Volvo, of course) neatly in the space the museum allotted him for the show. Later that same year, when asked to participate in a show titled Ecco Homo at Liljevalchs, he walked off with two of the gallery's benches and auctioned them before the opening. A lone plaque with Wolgers's name represented him for the duration of the exhibition. Two outraged Swedish citizens sued Wolgers for misappropriation and won the case. Wolgers promptly sold the notification of his verdict to a collector.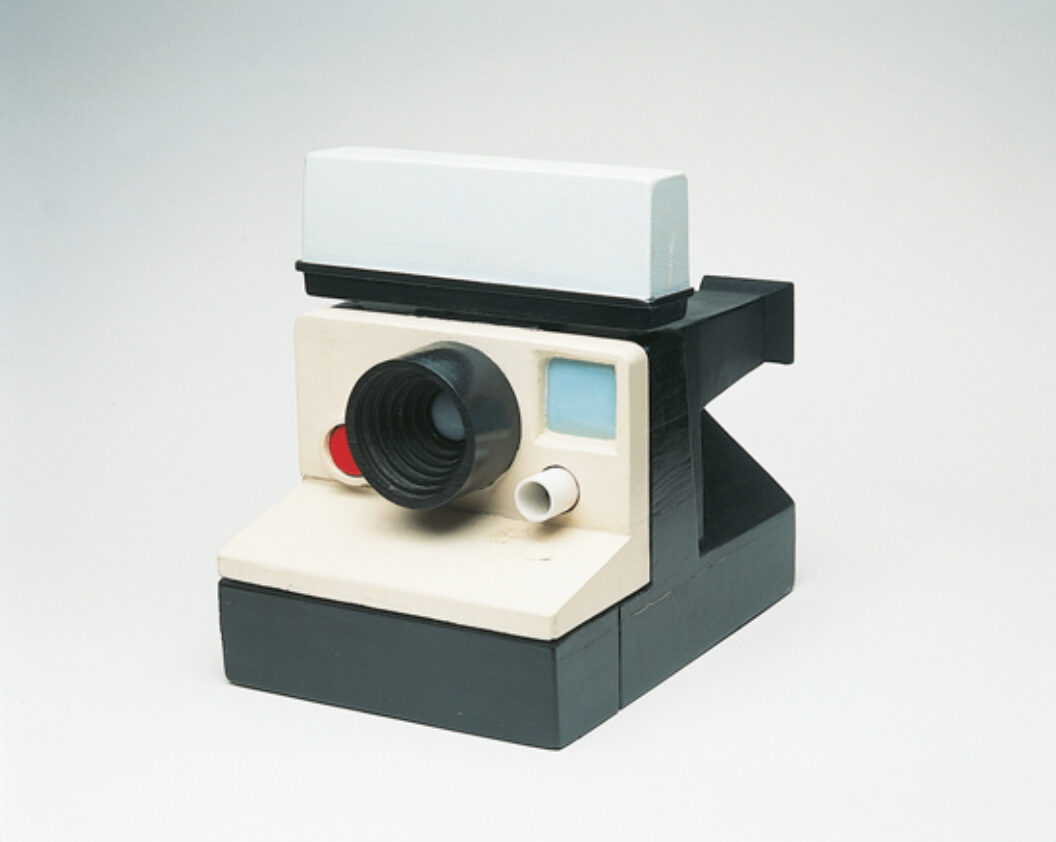 In the current decade, Wolgers has been grappling with more conventional sculptural problems. His recent bronzes are head-sized forms that sit quietly on the floor. Their smoothness resembles female genitalia but their dark patina and tone of these objects gives them an overall fuzziness. Allusion has played a significant role throughout Wolgers's work: sometimes it's played down, at other times it's abrasively in-your-face. He builds difference upon difference and then inventively fits them together in an essential and dynamic marriage. His objects can be both hermetic and emminently explicit.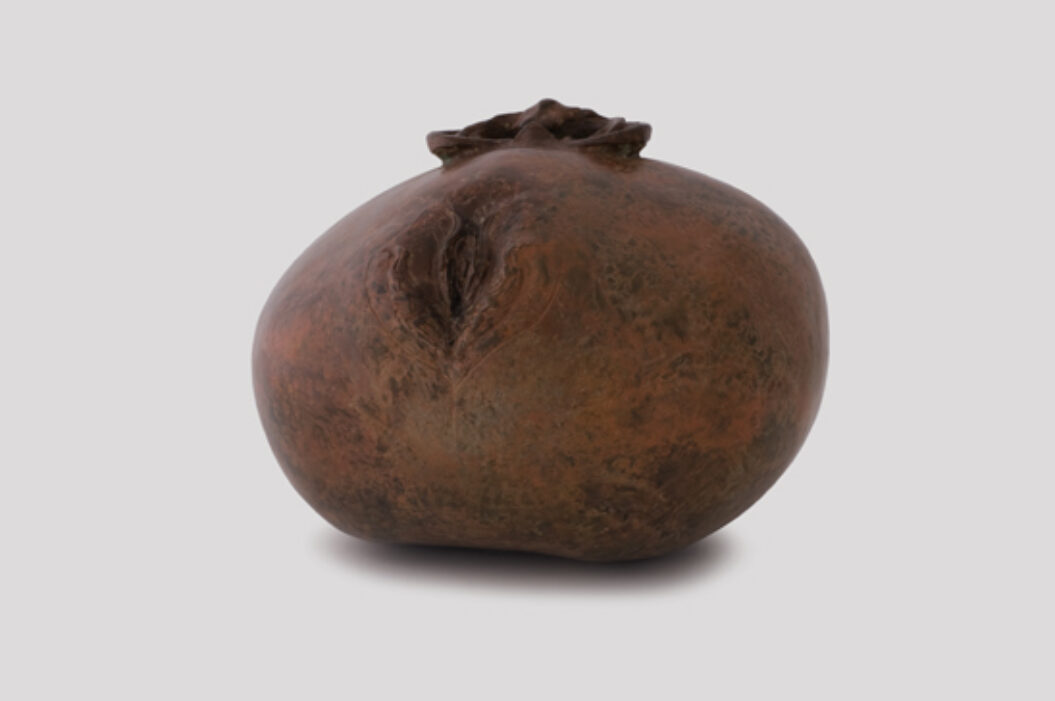 Because Wolgers's many modes have been cultivated in a fairly public manner over many years, every move he makes is watched. He carries baggage in Europe, where his work is pressured by its own self-inflicted commentary, but the ploys of Wolgers's youth are gradually receding; he is an artist shifting gears. His preoccupation with mass meaning could be turning inside out, purged by a therapeutic desire to reclaim the object. This is a defining moment for Wolgers. The stamp of an extraordinary sculptor's touch has always been deeply embedded in everything he has done. These days, weight, form, and mass seep into one's consciousness when looking at his work. Years of play have been boiled down to the basics. A new inwardness is unfolding for this artist, all of it derived from his prolonged search for a meaning fixed deeply in his own rich imagination.
The Artists on Artists Series is sponsored by the W.L. Lyons Brown, Jr. Charitable Foundation and the New York State Council on the Arts.

George Negroponte is an artist currently living and working in Sweden. He is represented by the Jason McCoy Gallery in New York. Negroponte was president of the Drawing Center from 2002 to 2007.
Originally published in
Featuring interviews with Dawoud Bey, Dike Blair and Joe Bradley, Harry Dodge and Stanya Kahn and Michael Smith, Nam Le and Charles D'Ambrosio, Guy Maddin and Isabella Rossellini, Bill Callahan and Jon Raymond, Pavol Liska and Kelly Copper, and Jacques Roubaud.