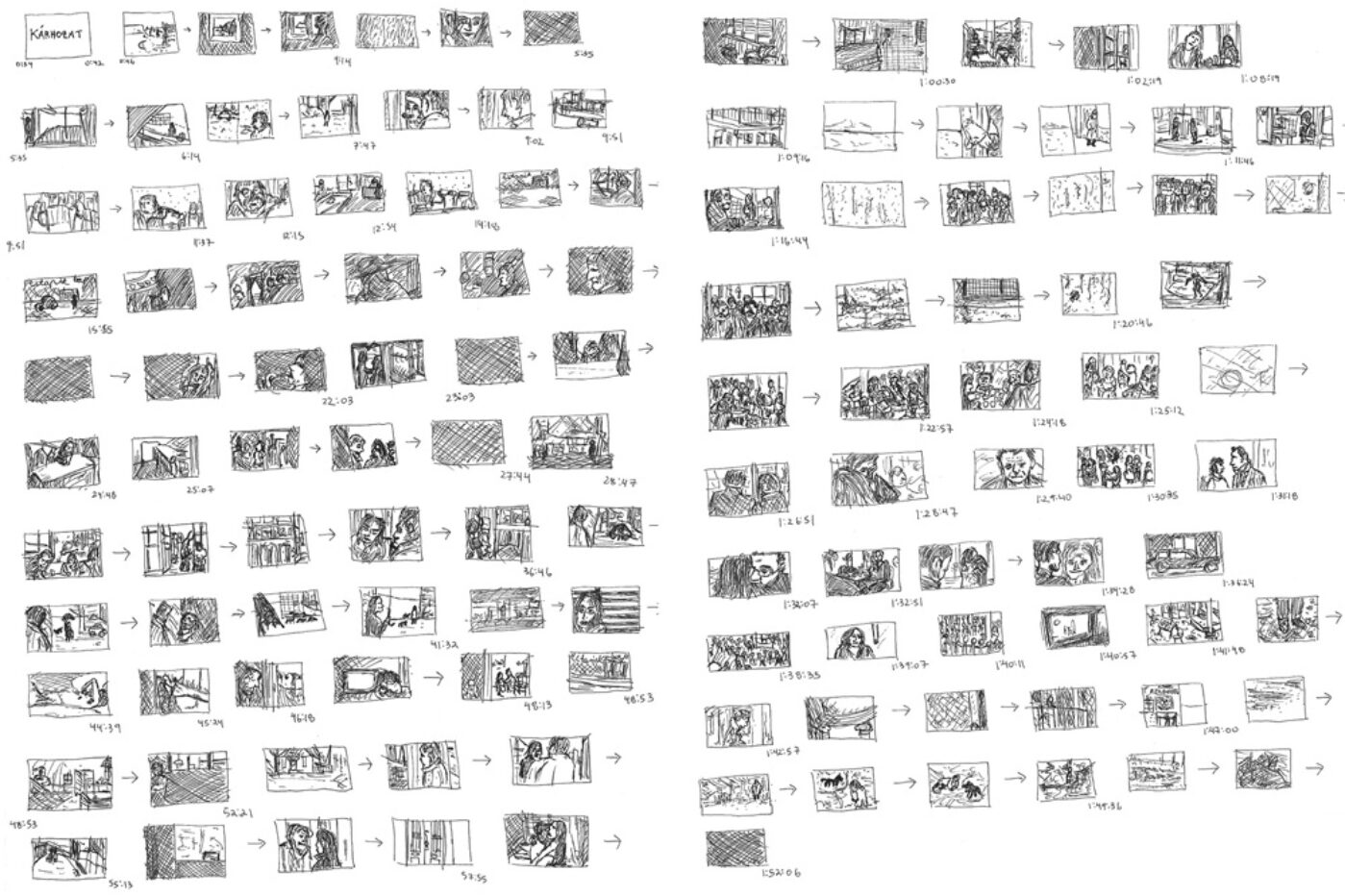 "To a small village, at the end of winter, comes a mysterious package addressed to no one." Thus begins Damnation, Janice's Lee's new novella. When some villagers open the bundle and find a strange-looking Bible, the mail sorter is overcome by a sudden sense of misery. Soon children start hallucinating, and reciting random biblical passages in both their sleeping and waking lives. In response, and fearing that these words may cause real harm, the villagers try to drown them out by plugging their ears with wax, or staying home in the dark with the television on full blast. So the village becomes a noisy place, where accidents happen, and the spring that had once seemed so close, now seems far.
Damnation is inspired by the films of Béla Tarr and his collaborator László Krasznahorkai, especially Sátántángo. Like Renee Gladman, also a Tarr enthusiast, Lee is fascinated by the long shot and how literature might mimic this device. As this link has been discussed elsewhere, here, I take the book as an autonomous literary event. 
Like all of Lee's books, Damnation is written in fable-like poetic prose divided into short, named sections: "The Cows," "Confession," "The Lovers," "The Dogs," "Post Office," "The Machinist," "Indoors," "Outdoors," "The Bar," and "The Fight." These designate cast and locations, and some of the main events. There is little narrative, or even a sequence; more often we find only an unordered cluster of seemingly banal scenes. Above all, as with the work of Gladman, Beckett, and Ben Marcus, this is a book about language—about a world where words are no longer a means of communication but function instead like an external force whose toxic effects we must ward off by using prophylactic devices or withdrawing from social interaction altogether.
The language troubles identified here do not stem from the oversaturation and degradation of words but from the failing of a sense of determination, the loss of a sense of connection between different events, and between events and words. This is a "writing after disaster," aka Blanchot, where the shifting of some apparently tiny disturbance has caused everything else to change: the package arrived. Now all is suspended, people, animals, seasons, time. Above all, the relations between things are unraveling, so events no longer proceed in casual chains and intentions no longer bear weight. Things simply happen, without reference, either to others or to themselves, and instead of meaning we now have only what matters: a world of objects and events, not signs and symbols. Perhaps this is less ekphrasis or conceptual writing than a new and novel-form of concrete? This is exactly the project that Balzac and Flaubert articulated at the dawn of modernism; they called it the writing of stone. 
Christine Wertheim is a poet, critic, curator, and performer. She teaches critical studies and creative writing at CalArts. Her newest book, mUtter-bAbel, is just out Counterpath Press.
Originally published in
Featuring interviews with Leonardo Padura, Amie Siegel, Phyllida Barlow, Kai Althoff, Dodie Bellamy, Edwidge Danticat, Hans Witschi, and Mary Halvorson.