Damaged Goods: Wim Wenders by Craig Hubert
Damaged Goods talks to Wim Wenders about his most recent film Pina and his choice to film the late choreographer's work in 3D.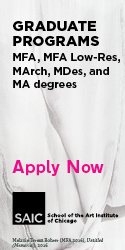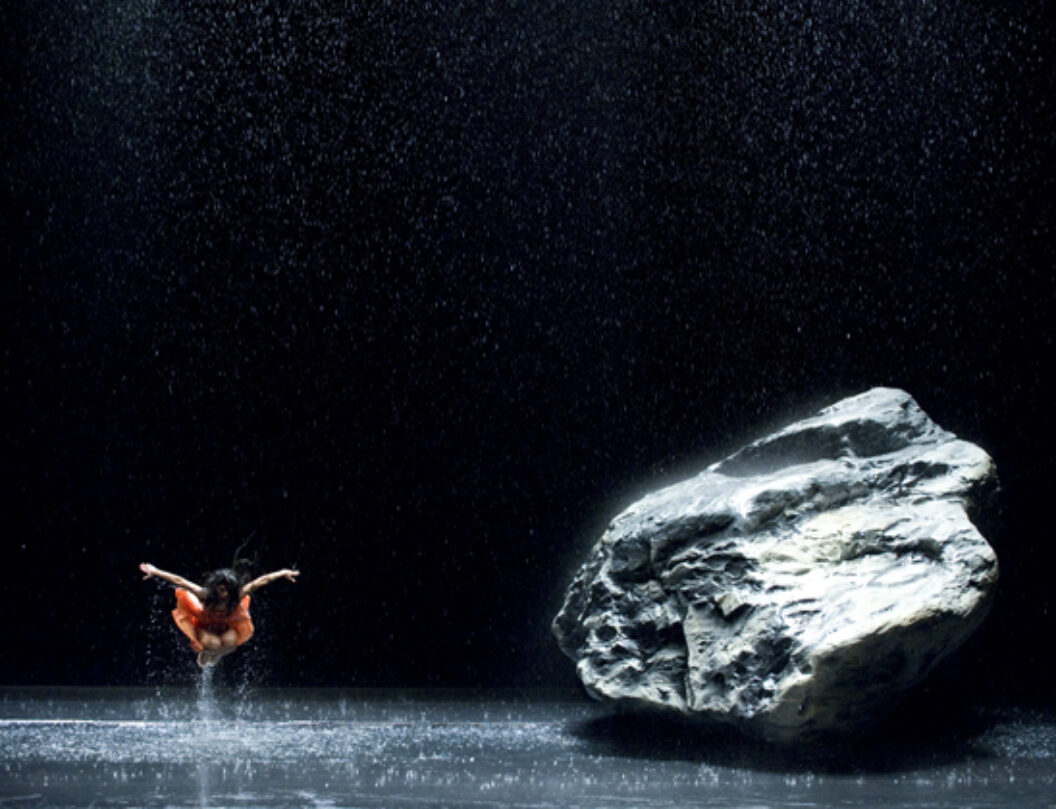 Wim Wenders, since early in his career, has been a filmmaker who moved effortlessly from documentary to fiction, sometimes within the same film. His work often displays a masterful handling of rhythm and space, two components fully on display in his new documentary Pina. Ostensibly about the work of recently deceased choreographer Pina Bausch, the film is really about mourning and celebrating life though artistic practice. At a hotel in Midtown Manhattan after the New York Film Festival screening of Pina, I sat down with Wenders to talk about his introduction to Pina Bausch, dance on film, and the use of 3-D technology.
Craig Hubert How were you first introduced to the work of Pina Bausch?
Wim Wenders A quarter of a century ago—one day, one beautiful night, in Venice, Italy. I was really looking forward to a beautiful dinner, walking on the Piazza San Marco, and my girlfriend saw this poster, a retrospective of Pina Bausch that night. She said, 'We have to go see this!' and I said, 'No! Not under any circumstances will I spoil this beautiful evening by going to see a dance show.' I didn't have a high opinion of dance and what I had seen hadn't really touched me. But my girlfriend was persistent, as you might have guessed, and that evening changed my life.
CH What piece did you see?
WW Café Müller.
CH Did you meet her around that time?
WW I actually prolonged our stay in Venice and we saw each and every piece. Two days later I was able to meet Pina in a coffee shop near the theater.
CH When did the idea for a film develop?
WW That very first meeting. I mentioned it—in my youthful enthusiasm I blabbered on about a film we should do together one day. Pina didn't say much—she didn't say much to begin with—and didn't answer anything to that proposition, just lit another cigarette and smiled. So I figured she probably thought it was preposterous. When I met her the next time I went to Wuppertal to see her next piece. She recognized me and we started talking and then she said, as if it had been the day before, "You were mentioning a movie? Let's talk about it."
CH Pina and her work have been on film a few times—Chantal Akerman made a documentary touring with her. What did you want to do differently, or what did Pina want to do differently on film?
WW Pina had been present for several recordings—of course there were documentaries about her personally—but several of her plays had been recorded and she was disenchanted with it. She felt that one should be able to better recording dance and her work. We had differences, Pina and I, in the film. My interest was to understand and throw light on how Pina watched people and how she was able to transform what she saw into her pieces. What was the secret of these eyes, to see and decipher movement better than anybody else before, even us filmmakers, for instance? What enabled her to understand the language of bodies? I really wanted to make a film about Pina's eyes. Pina's interest from the beginning was that she felt there needed to be a way to film her work, and to film dance, that was more appropriate—that was somehow doing it more justice. She was disenchanted with what existed. Her need for that was obvious because, when we first talked, she had a body of twenty works and when we finally made the film, she had a body of forty-eight works. The cruel thing about dance theater is you can't pass it on to someone else—you can't write it down, it's only this company, with her, that could perform it and if she wasn't performing her work anymore it didn't exist anymore. She wanted some of her pieces to exist. That's what we tried to do for twenty years.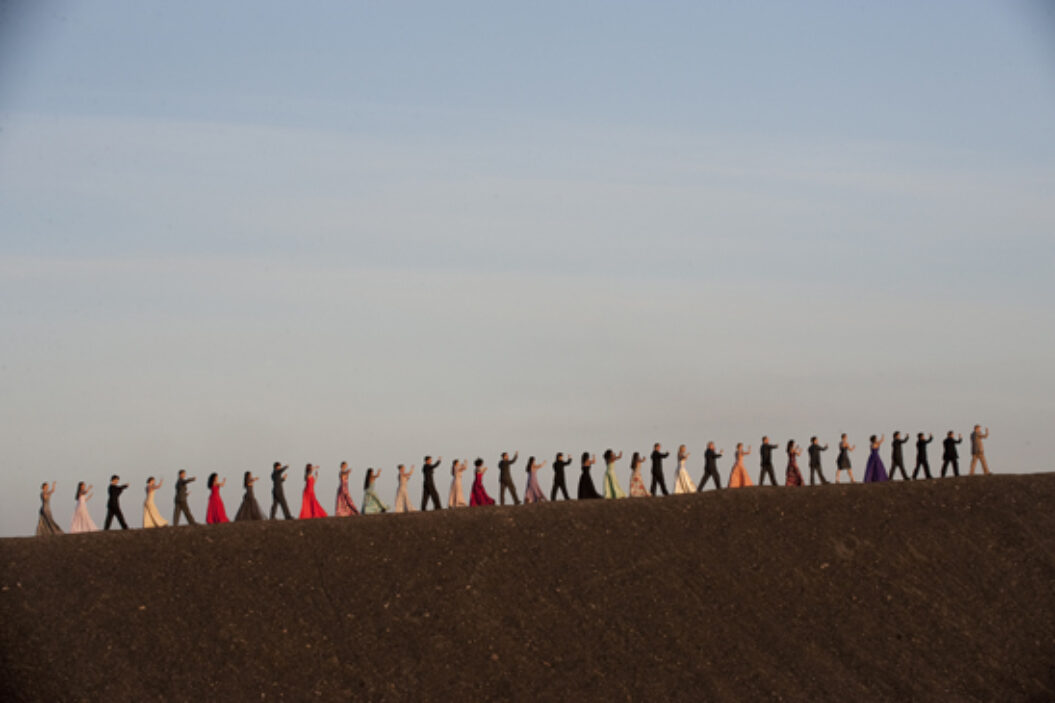 CH You said earlier that you didn't have much interest in dance before you saw Pina's work, but dance is a subject filmmakers return to again and again—I was thinking of Powell and Pressburger, Akerman, Claire Denis made a film about dance a few years ago.
WW I loved Singin' in the Rain and The Red Shoes, all the Gene Kelly musicals. They were beautiful but they were all story driven. Dance was always a beautiful, attractive element of these films, but if you look at the dances in themselves—without the stories, without the characters; if you look at Pina's dances, there is no story to pull you through, no characters, no biography, just the pieces on their own. I realized I was hopeless because the tools I had in hand weren't good enough on their own without adding a story. It was not adequate. The boundless energy and contagious physical quality of the pieces I knew I was not going to get on screen. Even in a beautiful film like Almodovar's Talk to Her, which opens with a sequence from Café Müller—I understand it exactly; it's the perfect beginning to this film—works inside the film because it's part of the story, but to do justice to Café Müller, it's not good enough. I felt that about all movies about dance. I was really giving up. Pina insisted not giving up. She knew we would find it one day.
CH I wanted to talk specifically about the dances in your film, which are broken up in different sections. After the screening I was talking to somebody who thought this method—of chopping up Pina's work into sections—took away from the experience. She said that Café Müller can't be properly experienced unless you see it in full. I don't necessarily agree, but I wanted to know your thoughts on the structure of the film, and if you ever considered just doing one whole piece instead of smaller bits of many pieces.
WW Well, we did try a lot of things. I had cuts where Le sacre du printemps was there in its entirety because I always felt as its one single musical piece I couldn't touch it. It's such a violent and exhausting thing to watch to the end that we realized that everything before and after would be killed by it. We realized the film would fall apart. It was the same thing withCafé Müller. We recorded all the pieces in their entirety and edited them in their entirety before we started to edit the film as such. We had over six-and-a-half hours of pieces in themselves, but that wasn't going to make a movie. So we eventually understood that we had to select pieces and the moment of the pieces we could use could only help take us into the universe of Pina Bausch.
CH When did the 3-D process come to the film?
WW It came at a very late moment—and as it turned out, too late a moment. It came in to the equation in 2007, which was about when the first movies in digital 3-D and when I realized it was an option and I had a different tool than before. I could enter, for the first time, the space of the dancers, their kingdom. I could share space with my cameras like I could never do before. That long hesitation of mine, not being able to tell Pina how I would do it—finally, I was able to tell her, "This is how I can shoot your work in a way that it is doing it more justice." When I spoke to her about doing it in 3-D it was the summer of 2007 and we immediately went into pre-production.
CH What was it about the 3-D process that made you think it could finally do justice to her work?
WW It seemed so obvious the first moment I saw it; this has the affinity to dance that none of the film tools before had. It opens the screen; it opens a big window into space. I'm finally no longer a voyeur on the outside looking in but inside the performance. I'm inside the architecture of Pina's pieces. It was maybe wishful thinking—I was hoping the technology was at a stage that it was not yet. But the wishful thinking opened up 3-D as an entirely new way of representing dance. Even now, it will be difficult to film dance in any other way—and I say that without being cocky—like it's now difficult to do an animation film other than in 3-D. Because there is a strong affinity between 3-D and dance, it will almost be impossible to do this in any other way from here on out.
CH The 3-D process opens up the possibilities on screen, in terms of composition. I never saw any of Pina's works on stage—did you have to reconfigure the dancers in any way to take advantage of the new process?
WW Oh no, we wouldn't dare to do that. We didn't touch the choreography in any way. The tricky thing was, really, we had to figure out where to place the camera at any given moment to have the best possible angle, spatially. We really needed to know the pieces completely by heart. We had a miniature of the stage with little figures we could place around, and we had video of the pieces. Weeks and weeks we studied each piece and slowly, moment by moment, developed a language of how to record the pieces. But we did not interfere with the choreography. The only thing we had to do was increase the light level. The 3-D was eating too much light. The lights they had on stage were not good enough for us to shoot, so we had to increase light—and we had to do it in a way, because some of them were public performances—but not change the nature of the piece. That was the only intrusion.
CH The film celebrates the collective spirit of the group—something that, to me, seems a common a theme, at least in your documentaries. I'm thinking here of the Nick Ray film, orBuena Vista Social Club.
WW We didn't know what sort of a film we could make without Pina. It was obvious that making a film would be a very helpful thing for the company. Pina's sudden death had really pulled the carpet from under all of them. For some of them, the absence of Pina was like a huge hole in their lives—nobody was able to say goodbye. Making a film was definitely a way to deal with the loss and pain and sorrow. I mean, not that we knew how we would make the film; we had to find out about the process of making a film for Pina, and what this would mean. After her death, I had immediately canceled the film and pulled the plug; when we jumpstarted the film two months later it was to record the four pieces first. There were good reasons to do it after all.
CH Now the film is completed and has screened for audience, what do you think Pina would have thought of the film in its present state?
WW I know very well that Pina would see things that none of us are able to see, and would want to correct things, and see things we overlooked. Even things the dancers didn't see. On the other hand, overall—just emotionally, with the common effort, the dancers and I, to take people into Pina's universe, I think she would watch it with a smile.
Craig Hubert is a writer based in New York City.