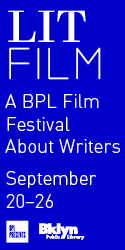 Dada and Surrealism may have been centered in Paris, Berlin, and Zurich, but Dada, Pansaers et Correspondance (1917–1926), the first volume of an audio anthology of the avant-garde in 20th-century Belgium, documents contemporaneous creative activities.
Released by the invaluable Brussels-based label, Sub Rosa, the spoken word disc features anecdotes, recollections, and recitations (all in French) that shed light on Belgian figures that have received much less attention than their French and German counterparts. The reminiscences of writers, artists, and others are effectively sequenced to give a sense of aesthetic developments in Belgium; in addition, the personalities of key players and their relationships are sketched out.
The CD kicks off with the painter James Ensor giving a rant-like speech at a retrospective exhibition of his work in 1929. The next several tracks feature Pascal Pia, Louis Aragon, Phillipe Soupault, and others recalling the life of Belgian Dadaist Clément Pansaers (1885–1922). A particularly striking glimpse of Pansaers is provided by the poet Pierre Bourgeois who describes the Dadaist ceremoniously distributing red roses—"sacred food"—to prostitutes in a café.
Readings inject poetic language into the CD's verbal flow. Franz Hellens recites two of his poems, including "Testament," which contains stanzas that anticipate the work of Belgian singer/songwriter Jacques Brel. And Gabriel Séverin, who has performed the texts of Hugo Ball, effectively intones Henri Michaux's grimly visionary Ecce Homo.
The last part of the disc focuses on Correspondance, a journal that first appeared in 1924, the same year that Surrealist kingpin André Breton's The First Surrealist Manifesto was published. The Belgian group that put out Correspondance, which included the writers Paul Nouge and Camille Goemans, had differences with their Paris-based contemporaries and challenged Breton's ideas regarding the unconscious and automatic writing.
Dada, Pansaers et Correspondance is an intriguing audio portal to the past, prodding the listener to further explore Belgium's varied literary and artistic landscape.
—Fred Cisterna
Dada, Pansaers et Correspondance (1917–1926) was released by Sub Rosa.
Originally published in
Interviews Dana Schutz, Harrell Fletcher, Tacita Dean and Jeffrey Eugenides, Frederic Tuten and Bernard Henri-Lévy, Lynne Tillman and Paula Fox, Judd Ne'eman and Janet Burstein, Charles Atlas, and Marsha Norman and Adam Rapp.