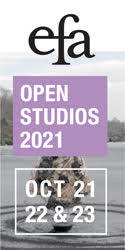 6. Sitting here I see through the glass restaurant door, a three-foot wide rivulet of black water, flowing, now stagnant, against cobblestones, each one slightly apart from the ones surrounding it. Toward the back of the street near an uneven light gray sidewalk, smaller black pools obscure the stones. The more rapidly the water moves, the lighter it seems. Out of the sidewalk which is nearer to the eye a thick aluminum cylinder whose function is unknown and the same sized fire hydrant rise up. Inside the restaurant several small hideous woodcuts and drawings of a classical representational style hang over the walls' sanded red bricks. Varnished unstained wood slabs six inches wide and two inches long frame the glass windows and doors. There is a lot of natural and electric light. On one rectangular wood table a cigarette burns on a shell. Near the cigarette a small glass contains half a cup of sugar. An aluminum spoon sticks upward. From the sugar cup, about the same distance as is between the burning cigarette and the sugar, a white china dish holds salt and a dark green brown spice. A girl sits at this table. The pen in her right hand moves rapidly over a blue-lined page of a spiral notebook. Sitting on the seat of a dark wood chair which is next and similar to the one she's sitting on, whose back holds a copy of American Heritage, the open section of a worn-out leather handbag reveals a crumbled piece of white paper. Easy listening Greek music is playing. The girl is thinking that most people are saying that the human world is ending. This landscape is without propaganda or obsession. This landscape without any given meaning is as present as any statement such as the world is about to end.
Memory And Association
Back to the same restaurant. In Zurich, after I crossed the large river, the streets moved as if streets can move by themselves while away from me upward and slightly winding. The most interesting streets, I remember, were the narrowest ones. Small bars with bad food, not catering just to rich people, clean sidewalks, light browns light-light not light. Of course there was nowhere to go on top. Better than Berne: there there was no hiddeness: Levels on levels of buildings and their streets, the archways are archways, the shops under the archways sell gold coins and antiques which are more economically stable than money, there are levels of roofs, steppingstones of roofs, staircases outside. All which is understandable. On one middle level at the end of the archways' cobblestones and small squares of greenery, a large park lifted up to another level. At the bottom of this park a round circle of masonry sunk in the ground contained two bears and some rocks. The American and one Italian-Swiss and two German-Swiss for breakfast ate one poached egg and a slice of Swiss cheese over a piece of white bread. The bread tasted winey. Some say he is not in that grave at all. That the coffin was filled with stones. That one day he will come again.
Hynes shook his head.
—Parnell'll never come again, he said. He's there, all that was mortal of him.
To Search in All These Things (Of Course Mental) Which Simply Present Themselves for the Road or Meaning:
When I lived in San Diego, I had three cats. The cats used to jump out of the kitchen window of my apartment which was on the second floor, over a black flat roof. Once they had jumped off this roof, I couldn't see them anymore. When they became hungry and when they wanted to, they reappeared in my kitchen. At times another cat, a huge black stud searching for my oldest female, appeared on the black flat roof. To me these appearances were magic or causeless because I couldn't follow my cats because I can't leap across roofs.
I thought I knew every section of this small beach town. My male cat adored my body so much whenever he was around me he pressed rubbed his back into my belly. One day while I was walking on a sidewalk I met my male cat strutting along the edge of the green. I said "Hello." He refused to recognize me. I decided to follow him. He met 12 other cats behind an old car in long grass a block away from the beach. As soon as the cats heard me, they ran where I couldn't follow. I began to trace dogs. The dogs had a different town. Definitive meeting points and certain streets or paths that linked the points defined in each town. I almost but couldn't know these towns that were my towns.
How available are the (meanings of the) specifics of all that is given? Language is a giveness like all other givenesses. Let the meanings not overpowering (rigid) but rather within the contexts like Hamlet's father's ghost who tells the first meaning, interpretation of nothing, be here:
On this table which is in front of me which is just a fancy wood crate: a chess board on whose black and gold plastic top dust cookie crumbs some chess pieces, behind the chess board a white plastic coffee cup cover, to the left of the board and cover (my eye doesn't want to see too much). What is given: one almost empty jar of dried soy granules, one tin of cinnamon, one book entitled The Book of Ebenezer Le Page on top of the light-blue-covered book The Complete Plays of William Wycherley, two filthy chopsticks, one empty china cup with an aluminum spoon sticking out of its middle; on the other half of this crate, a stack of nine books two of whose titles The Art of Positional Play and The Marble Faun right against a bottle of Lancome red nail polish and right in front of a small black and white TV which isn't on, a small computer chess set a quarter way through a game.
What's the meaning here? Compare this list of just what is given to another structurally similar list to find the key:
Grossbooted draymen rolled barrels dull-thudding out of Prince's stores and bumped them up on the brewery float. On the brewery float bumped dull thudding barrels rolled by gross-booted draymen out of prince's stores.—There it is Red Murray said. Alexander Keyes.—Just cut it out, will you? Mr. Bloom said, and I'll take it round to the telegraphoffice. House of key(e)s—Like that, see. Two crossed keys here. A circle. Then here the name Alexander Keyes, tea, wine, and spirit merchant. So on. Better not teach him his own business.—you know yourself, councilor, just what he wants. Then round the top in leaded: The house of keys. You see. Do you think that's a good idea? The foreman moved his scratching hand to his lower ribs and scratched there quietly.—The idea. Mr. Bloom said, is the house of keys. You know councilor, the Man parliament. Innuendo of home rule. Tourists you know from the isle of Man. Catches the eye. (I), you see. Can you do that?
Compare these two lists:
Comparison: Paris rawly waking, crude sunlight over her lemon streets. Moist piths of farls of bread, the frog-green wormwood, her morning perfume, coffee court the air. The milk of architectural tits. Tetes. Frenchmen can only think. We invited two hookers to sit with us cause Frenchmen are only polite to language and food before you've fucked them. There Belluomo rises from his wife's lover's wife's bed, the kerchiefed housewife stirs, a saucer of sunk gone oh below the cement. I say, pick up skirts. Show cunt. Smelly fish all over the sides of flesh going slowly arising.
I Can No Longer Speak English:
7. La Chambre Du Lit:
JULIET: Si je ne suis pas fouquee a demain, je vais mourir par une maladie. Il est necessaire que je fouque ou que je meurs. Je pense que je suis souffrante parce que le seule chose que je demande—fouquer un homme—est l'unique acte que je ne peux pas faire. Je suis pourtant plus ecoeuree parce que tu ne me desires pas subitement tu me desires maintenant tu ne me desires pas. Dieu je te tuerai. Je suis a bout de forces. les hommes sont des bebes. Ils doivent prononcer la realite, declarer a moi qu'il est necessaire pour moi faire d'accord avec leurs grands modeles de la realite, et a la meme temps mentir. Leurs mensonges ne sont pas intelligents. Par consequent leurs mensonges nous insultent et nous rendent incapable de le langage parler.
LA BONNE D'ENFANTS: Les hommes sont des merdes. Regarde-toi le morceau gros de la saucisse entre ces reins.
JULIET: Je l'aime. Si j'ai besoin de choisir entre ma famille et fouquer, je choisi fouquer. N'est pas probleme. Je chois fouquer si fouquer existe joint au pouvoir, la renommee et tous les phenomena qui existent. Par consequent je prefere fouquer les hommes qui sont les plus puissants, les plus fameux. Comme moi decadents avec la plus complexe perception obsessifs droits comme moi et ne me desirent jamais. Est-ce que peut-etre il est bon pour moi me suicider?
LA BONNE D'ENFANTS: Pourquoi? Comment peux-tu aimer un homme que tu possedes? Comment peux-tu aimer ce qui est present?
JULIET: Par consequent je ne pourrai jamais fouquer un homme. Commence-toi avec le renversement des humains qui est la fierte humaine. Laisse-toi l'imagination degager. Je signifie surtout les types de l'imagination les plus debiles. Supposant l'expression sur ton visage sur ce moment que tu me fouques.
Cette ecriture est reelle. Cette realite est mon message a vous.
8. Dans Le Cachot Du Pretre:
JULIET: Est-ce que possible que quand nous nous fouquons je touche l'amour pour toi et tu ne le touches pas pour moi?
ROMEO: Mon corps a voulu rester un moment.
JULIET: Apres deus jours je m'allierai a Paris.
ROMEO: Par consequent j'ai besoin de toi. Pour un homme l'amour n'advient pas et ensuite sans cause il advient. Je ne t'as jamais vu avant ce moment. Qui etes-vous? Je sortirai en trombe tes cheveux.
JULIET: Les cheveux de mon poisson s'etouferont tes narines.
(Elle met un doigt couvert par un gant du cuir noir sur sa joue.)
JULIET: Au revoir; je vais partir.
(Ses dingdongs s'ecrasent follement contre l'un l'autre.)
(Cette chose n'est pas supposee etre obsessive.)
LE PRETE: Juliet! (Les pretres ne sont pas obsessifs.)
JULIET: Huh? (Elle est une gosse seulement. Romeo disparait. Juliet ne peut pas tolerer cet acte. Il ne peut pas me laisser.) Romeo! (seulement un peu de lui apparait.) Pense-toi que nous nous rencontrerons de nouveau toujours?
ROMEO: Je t'aime. Au revoir. (Il me baisse tendrement.)
9. Le seul moyen que j'ai pour guerir la maladie sociale est pour moi devenir plus malade. Plus de gens ne veulent pas nuire aux autres gens et nuisent aux autres. Plus d'hommes de l'autorite social et politique ne veulent pas endommagent les autres humains et les endommagent. Au contraire de ces hommes malades je consciencieusement desire faire ma maladie consciencieusement a l'extreme. Je me reglerai plus jusqu'à ce qui est mes besoins deviendra insenses:
JULIET: J'aime votre sexe. Vous n'aimez pas mon sexe.
(J'aime votre sexe. Vous n'aimez pas mon sexe et ne voulez pas voir mon sexe.)
Le Dixième Vue:
PARIS: Veux-toi m'epouser?
JULIET: Vous? L'oubliez. Je seulement desire me marier Romeo.
PARIS: Romeo ne te desirera jamais. Il devient fameux de sorte qu'il a trop d'intéret personel qu'il ne peut pas preter attention a une autre personne.
JULIET: D'accord. Je ne suis pas assez riche de sorte qu'il m'aimera. Je ne vais pas me marier meme si, si je ne me marierai pas, je mourirai. Je ne parle pas du sexe. (Elle est physiquement malade et se tord avec une inflamation de la syphilis.)
L'Onzième Vue:
JULIET (seule): Si Tu plais, cesse mon coeur et les levres de mon sexe et ces qui sont mes pensees d'incendier de me reduire en cendres. Je ne peut pas supporter desirer ces riens reins.
Dear Monet, Would you like to go away with me? A bribe. For a week. We will go anywhere in the world you want.
How can I get him to talk to me? He isn't going to fall in love with me because he's too famous.
12. Juliet deguisee comme un jeune garcon parce qu'elle est un jeune garcon quand personne ne s'aime pas ca: Merde, est-ce que je suis garcon beau jeune?
ORLANDO (brusquement): Que voulez-vous?
JULIET: Quelle heure est-il?
ORLANDO: L'heure? Que pensez vous? Que je porte une montre?
JULIET: Alors vous n'etes amoureux avec personne, monsieur, parce que si vous etes amoureix avec quelqu'un vous savez ce que le temps est.
ORLANDO: Maintenant je n'ais pas de temps pour l'amour.
JULIET: Votre declaration est exactement ce que je signifie. Si vous soyez une jeune fille venante revenir a la cite a l'homme qu'elle desire fouquer et avec lequel elle pense etre inanimee va arriver et qu'elle n'a pas eue dans un an; vous sachez ce qui est la nature du temps. Le temps est couche entre les reins.
ORLANDO: Pas le temps mais des pieces de dix cents. Il est necessaire que cette affaire est vraie parce que le temps, qui est changement, ment.
JULIET: La monnaie dans mon porte-monnaie! La monnaie dans mon porte-monnaie! (Frictionnante les levres de son sexe avec ses doigts.) Tandis qu'un homme qui ne fouque pas ou un pretre, qui existe joyeusement sur la fertilite de la nation et sur propre embonpoint, ne peut pas mentir. Par exemple notre pretre President Reagan.
ORLANDO: Tandis que les voleurs et les meurtriers se taisent a plat dans leurs tombes. Alors avez-vous de temps, garcon?
JULIET: Je suis trop jeune pour pouvoir parler de sorte que je mens. Seulement, merci a Dieu que je ne suis pas une femelle.
ORLANDO: Pourquoi?
JULIET: Je ne veuille pas etre une femelle dans le monde des beaux-arts a cet instant comme si lie monde des beaux-arts ait change. Les femmes: les hommes courent apres lesquelles et leur disent "Je te veux" sans d'intention ou de signification; les femmes, pas comprenantes ce qui se passe, sont quittees dans une condition du desir echauffe a cote de l'incapacite de comprehension de quelque chose.
13. Heathcliff Et Catherine Sur Les Terrains Incultes:
CATHERINE: H et moi, nous nous vont rebeller. Ce soir nous avons pris nos premiers pas rebeller.
Mardis 5 mars. J'instruis mes leçons de l'ecole a H de sorte que ils ne peuvent pas nous desunir. En depit de et joint a tous ces choses que j'apprends, je ne vais pas devenir adulte. Je ne vais pas changer la ferocite. Cette ferocite est: je ne fais pas l'attention a quelqu'un mais H parce que H n'est pas quelqu'un je ne fais pas attention a quelqu'un H est cet univers. Moi et H cet univers: une sphere. Ce vent qui se tourne sans gene est moi. J'aime les cheveux de la fille dans la peinture de Monet.
Aujourd'hui ils ont fouette H et ont pris mon animal empaille. Quand je les atteigne, je vais les atteindre sanglantement. Mais H, il est necessaire que je regarde a la hauteur de H que je me donne a H parce qu'il n'a pas eu un merde pour quelqu'un. Ils sont les monstres sur moi si je les permette je ne peux pas le permettre je dois maintenir le controle severe sur moi meme. Il y a toujours le besoin absolu que je fais exactement ce que je desire et veux et H H il naturellement, sans se faisant consciencieusement, fait fait tous ces qu'il souhaite.
Les vents, faites vos existences damnees! Soufflez a fond a ces batiments betons jusqu'a ce que vous desintegrerez proprement puis démolirez leur quartiers de tete! Soufflez fouquer! Soufflez mon desir pour! Parce que H et moi nous sommes etes si brules les breches que nous sommes outre sentissants des emotions. Chaque carre de cette peau rouge violacess combat. Ces lacerations, les lacerations que ma mere-mere et mon pere-pere me donnent chaque jour: apprenants par coeur la Bible, l'abus physique, la nourriture mal, la peur de rien de la nourriture et du refuge: Contre vous, nous dessinons nos revanches. Nous nous vengerons—pour notre perception est revant—seulement afin de faire nous eclater de rire. Nous n'avons pas d'amis.
H: Il me degradera Heathcliff epouser pour cette raison il ne saura pas combien je l'adore. Heathcliff n'est pas moi. Heathcliff est plus que moi-meme que je suis. Quoi que ce soit qui fait forme cette matiere humaine l'ame, le sien et le mien sont semblables; je hais definitivement mon mari futur, il est aussi different de nous que la glace de la glace sec ou la drogue la mort. Aujourd'hui je pense que je desire mortir.
LA BONNE D'ENFANT: Si tu epouseras un homme que tu n'aimes pas, tu ne pourras jamais fouquer et devenir cet homme, si il possiblement existe, que tu adores.
HEATHCLIFF: "Jamais le fouquer! Jamais l'etre! Unimaginable. Nous ne pouvons pas etre separes," Il s'est exclame avec indignation. "Qui par enfer puisse nous separer? Pas aussi long que je vis parce que mon etre est le sien. Chaque Linton (chaque etranger) se dissout en rien avant que je m'incline avant que je puisse partir de Heathcliff! Oh cette chose n'est pas ce que je signifie par mon marriage—je ne voudrai pas etre la femme de Linton si faire cette fonction de la femme de Linton touchera mon etre reel. Heathcliff est pauvre. Si j'epouse Heathcliff il n'ait pas d'argent; mais si j'epouserai Linton, je pourrai elever Heathcliffe au pouvoir extreme qu'il est de sorte que mon frere ne puisse jamais le nuire."
Cure for Desire:
1. In bed:
JULIET: Get away from me, you fat old creep! I want to be alone.
NURSE: Why? (Exi((s))ts.)
JULIET (alone): Because I am alone. (She's not alone: she's a brat.) I'm getting to be so incredibly famous when I walk down the city street, people have to stop and ask me for my autograph. As I walk into my gym, a man who has no hair asks me if I'm really Juliet. All this attention only foils this space I have lived and am living in which is solitude. I'm not going to get weak-minded and babyish. (Desperate) Nurse! Nurse! (her nurse doesn't answer.) Good. She "didn't answer me. I'm alone do you hear me God therefore I'm going to poison myself. (She drinks down a gram of poison not opium) What if I'm doing the wrong thing?
NURSE (entering the bedroom as the sun rises up, full gorgeous, colors therefore as joyous a day as has ever existed): My God, oh my little lamb. (One of Juliet's stuffed animals is a lamb.) (Feeling her pulse) There's no pulse. She was an angel because she never wanted to hurt another living being even a human though she was too innocent to live. (Picking a piece of scrap paper off the floor,) She left this note to her poodle and no other suicide note. Everyone loved her so much there's no reason for her to suicide.(Maniacally screaming so loudly at the top of her lungs, Juliet's mother hears her and enters.)
MRS. CAPULET: Wha … Why Juliet's dead. Well there's no reason to wake me up in the middle of the night. She deserved to die since she wasn't worth anything, especially economically, and she was too crazy for this family.
2. In the grave:
ROMEO: Fuck this social political and economic sickness. I am sick. I am diseased. I am in love.
JULIET: I can cure you honey.
ROMEO: How can you cure disease? You're dead.
JULIET: You'll become well if every day you come to me, kneel down beside my body, and kiss me and adore me and want me want me want me.
ROMEO: That's sick. You're a dead person so I'd be wanting to death precisely what I can't, have, and the sickest thing in the world is to want what you can't have.
JULIET: Do you want to get well?
ROMEO: Yes.
(The next day:)
ROMEO (looking at a filthy decaying corpse one of whose feet is clubfoot): Here I am, blue lips, but how the hell are you going to notice? I might as well be making love to a dead woman. All my other love affairs have been like this: for me the language of love, the only language I've ever used, is talking to myself.
JULIET: You're full of bullshit, hole not even good enough for an ass. You've never actually loved a single person.
ROMEO: I deserve this.
JULIET: Furthermore, you don't even want to fuck me.
ROMEO: (aside) You're a corpse. (To JULIET) Since I'm feeling love rather than lust for you, you've got to give me some time.
JULIET: Time? Can the sun ask for more time when he has to begin each morning by orgasming into light and shooting whiteness over the tops of this universe? Do irrationality and nonsense know anything of time?
ROMEO: It's not that I don't love you, Juliet … Corpse, but if I want to marry a girl, I need time to consider how I can support her in the style in which no one lives and to which everyone should become accustomed: endless richness, and how we can live in the same ten rooms without tearing out each other's hairs and mangling like mindless mental beasts.
JULIET: I'd rather that you fuck me like a bitch-in-heat right this second.
ROMEO: But as an upper-middle-class Jewish boy, I'm trained to do what's right by my wife.
JULIET: Fuck me! Fuck me! What do I care who's wife you are? If you care about me, you should be saving my life. When I'm this horny, I get bad sexual disease.
ROMEO: If you were the woman I worship, my lips would be pressed on the dripping red-violet of your cunt lips.
JULIET: So you don't love me. (Takes in this fact.) You're supposed to be pretending you love me and the more you don't, because love is confusion, the more love you're feeling for me. In this way pretense becomes reality.
ROMEO: Run that by me again.
JULIET: Get rid of your reasons. I'm out of my clothes. And either take off those clothes or don't have anything to do with me and get out of here. (To you two men who don't love me.)
ROMEO: I'm not going to take my clothes off in front of a woman I don't love. I'm no hippy.
JULIET: Then you're sick.
ROMEO: This is the way of desire: Either I'm sick and don't fuck, or I fuck a corpse.
JULIET: No one ever said the world is perfect. Human beings have been mean to themselves and each other in various uncountable ways ever since they were orangutangs, yet all this time, as far as I know, no one's ever died from fucking a corpse. Men fuck corpses all the time. Most men would rather fuck corpses than other women. How do I know this? Because men pay prostitutes but they don't pay other women to fuck. Yet the prostitutes don't give a damn about the men who are humping on top of them, and if they feel anything, they like the money they're earning. Now have you ever heard of a John dying, or even being put in jail?
ROMEO: Rockefeller died.
JULIET: He was a politician.
ROMEO: I'm glad you're not the woman I love because you're a corpse so you can't love in return.
JULIET: Most men would find that an inducement.
3. I must make writing the real thing, l am almost sick for a cock, though I would not have it grow upon my chin:
Viola, a young boy, following around everywhere the man she loves even though he will have nothing to do with her.
DUKE: Boy, I will no longer love.
VIOLA: I love you more than I love these eyes of mine, therefore more than I love what I see, more than I love the causes of my eyes: my life. I would follow you to the ends of the earth, but I'm scared you don't want me. I don't want to do anything you don't want.
DUKE: For a month now you've been telling me you'll do whatever I want and you don't care for a woman.
VIOLA: Everything I say is always absolutely true and absolutely false because I'd give my will and judgment to you if only you'd have me.
DUKE: Let me see what you look like when your legs are spread as wide as they can spread.
VIOLA (with her hands in her cunt): I'm giving myself up. (She joyfully runs away.)
(JOE enters, with letter.)
OLIVIA (to JOE) What's that stuff, fool? (JOE ignores her because she's over 18.) Read your letter.
JOE: This is the same as children learning in our schools: idiots telling crazies what reality's like: (Reads the paper sententiously:)
You asked me to come out here and now you won't have anything to do with me. You won't tell me why this is the second time you've burnt me. I'm not a child anymore so I don't care so I'm not going to maim myself like I did the first time you hurt me. I don't know if I should write to you.
OLIVIA: I'd better talk to Howard in person. Shit. (To JOE,) Tell Howard to come here. (JOE exits as VIOLA enters, naked and fantastically muscularly beautiful.)
DUKE: As soon as I find myself in a room with you, I have to fuck you.
(JOE and HOWARD enter.)
OLIVIA: What's going on, Howard?
HOWARD: I don't know. You hurt me.
OLIVIA: Explain to me how I've hurt you.
HOWARD: You called me up over the phone I didn't call you. Over the phone you told me to go out on the streets, not wearing any skirts, with my cunt hairs and string black bikini showing through my half-white half-black tights, so everybody could see everything I own.
Still saying you want me, why then are you keeping me locked up in a dark house, visited by no one else but a priest, so I have no more friends? I'm screaming against unjust loneliness. Do humans treat each other in this way?
OLIVIA: I don't know if I ever wanted you or not, but I don't want you now. Learn to bear changes which are human or else die.
HOWARD: I hate you!
DUKE: All of our desires are always changing.
Originally published in
Georgia Marsh, Paul Bowles, Michael McClard, Olivier Mosset & Fred Brathwaite, and Duncan Hannah. Cover by Mary Heilmann.