In part one of a two part interview, Howard Altmann talks to poet D. Nurkse about growing up in Brooklyn, Oedipal fantasies, and working in a factory.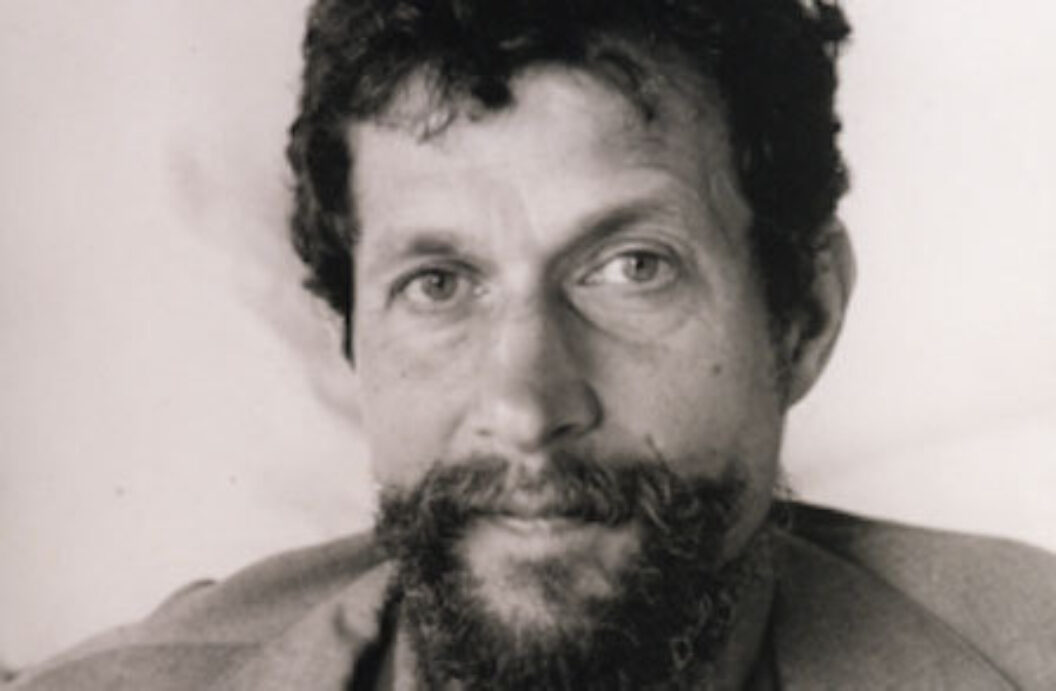 D. Nurkse is the author of nine poetry collections, most recently, The Border Kingdom (Knopf) and Burnt Island (Knopf). He's been awarded a Guggenheim fellowship, two NEA grants, a Whiting Writers' Award, the Bess Hokin Prize from Poetry, and is a finalist for this year's United Kingdom's Forward Prize. Upon meeting Dennis one becomes attuned to the fact that there are no false notes in the composition. And if his wise sage aura can be equal parts intimidating and alluring, his childlike sense of wonder quickly re-imagines the whole. Perhaps because there isn't an ounce of self-promotion to the man, the time seemed ripe to weigh in with a few questions.
Howard Altmann Dennis, you're a finalist for England's prestigious prize in poetry, the Forward Prize. Can you talk a little about that?
D. Nurkse Well, it's a piece of dumb luck. I really don't know how it came about. My book Voices Over Water, which was originally published in this country in the '90s, was picked up by a heroic small press guy, Charles Boyle, in London and he published it. Then he entered it for the prize, which is for any book published in the UK in 2010. I think I'm very much the dark horse if you're a betting person (laughter).
HA It's your fourth book of the nine you've had published. Is it curious to you that that's the one he chose to republish?
DN I'm fond of that book. I wrote it in a dark basement having a beer or two, channeling my grandmother's voice, the speaker in the book.
HA Where was that basement?
DN That was in Brooklyn.
HA Many of your poems, like those in Voices Over Water, expose the reader to a poet of exquisite empathy. Whether it's a dead person on a Brooklyn street, the falsely accused, the flora on a coral reef—you render worlds with such an arresting sensitivity and compassion that when I think about your body of work I find myself wondering: how did all this empathy get cultivated?
DN I like where you're going with the question, but I really don't know. I grew up (laughter) an ethnic minority in a world of people who had come to the US in 1939–1940, and that was part of the horizon when I was a kid. I grew up in a world of playing little league baseball but being aware that there was something incredibly terrible that had happened that nobody was really talking about and that a lot of the people I knew, knew everything about that, and never talked about it. And a lot of people I knew, knew nothing about it. I think that was the subconscious communicating. There was a lot of silence in my childhood. My mother had some traumas that probably we would have talked about today, but in that generation, they just didn't. She simply talked about other things with an incredible intensity, and I knew she was a very sane and non-manic person, and so I knew that intensity was signaling things to me, though in some cases I never knew what.
HA Your father comes up in many of your poems, and he died when you were eight years old. Much seems to surround that event, that trauma. It's hard to think of anything more traumatic than the loss of a parent at such a vulnerable age, but are there other traumas that predate that event? Is it possible on some level that everything is being parked with the loss of the father?
DN That's an excellent question, one of the reasons things get parked there is just that it was the age of my first Oedipal fantasies—these are the things that you discover 30 years later about your life—but you know, I had a fantasy of running around a corner with a knife in my hand and accidentally stabbing my father, which is a very, very frightening sexual fantasy. I never probably articulated the part where I would then be the man of the house living with my mom. As I was beginning to have those fantasies my father died instantly, suddenly without any moment of illness, so that I am sure at some point he gave me a very deep belief in the mental narrative, in the poem. I thought, wow, I've completely changed reality with this power that is toxic. So that's probably what crystallizes things. I adored my father. He wasn't a typical immigrant. When you come to this country, he told me, you come on the backs of the Black people, the Indians, the Chinese—the Chinese who built the railroads—not visible working in ghettoized industries.
HA Not many fathers say that to a six or seven-year-old kid: you're here because of the people that preceded you. That's a very powerful thing to communicate to a child.
DN That is an argument too, for talking to your kid. He would talk to me about a black kid getting shot by the cops and people would say, "Aren't you a little too young to have this conversation at six?" But if he had waited until I was nine, the conversation wouldn't have taken place. We don't have a 52-card deck that we play with; us Americans, we tend think that we do. To just answer one other thing about your question, I realized when I wrote The Fall, that the book was actually about my mother. I had been sick, but the sickness in that poem goes beyond the sickness that I experienced so that I realized I was simply identifying with my mother. My mother was kind of the "I". She died in my arms in a coma. She had become the "I" of the poem and therefore invisible, which is a problem that mothers go through. My father was the "he" and therefore visible, my father was idealized, but my mother was internalized.
HA How old were you when your mother died?
DN 28.
HA Voices Over Water traces the story of an Estonian couple that immigrates to Canada in the first half of the 20th century, told mostly through the voice of your grandmother. Is it possible, Dennis, you were working through an imagined fantasy of your parents actually living out a full life together?
DN That's a good question. That's possible, though I think in some ways I was kind of imagining my own couple problems and weaknesses. They live a full life but they are a problematic couple, kind of dreaming some of the problems in my own life, into that safe screen of fictional characters.
HA In the poem "Funeral Feast," you write: "When he died/I was dated/as if I were the one/whacked into marble/with a hammer and chisel." Is it Dennis who was dated when his father died even though this is the voice of your grandmother speaking of the death of her husband? I must say what I find so intriguing about Voices Over Water is the D. Nurkse woven into the imagined couple.
DN I appreciate that. Certainly in some ways the wilderness in Canada that's in the poem is a little bit of a metaphor of relationship, when people turn towards each other but don't really support each other, when people are the center of each other's lives but they are not really living in the world.
HA Very precise details will often mark a D. Nurkse poem, leaving an indelible image for the reader. In Burnt Island you open with "My Father's Closet." The first stanza: "Hat: As soon as I put it on/Brooklyn went dark,/but when I took it off/my wooden horse stared at me/with dazzling glass eyes." A few lines and we're transported to a world of loss and fantasy, of place and playfulness, juxtaposing images, amplifying their power—can you speak a little of your process, if you'll pardon the p word?
DN When I become conscious a bit, as a teacher, it really does remind me in a way of an abstract painter. Even if the image is very realistic, you think about creating a balance, a certain equilibrium between textures. So that, in that image, the hat and the glass eyes would be exact opposites of each other, you're kind of creating a force field the way an abstract artist would do a palette stroke, then a scumbled stroke, you know, like, no way of knowing when it works except trial and error.
HA Your poems are so visual. Have you ever painted?
DN My mom was a painter. It's something that I would love to do. It's one of those projects that are at the back of my mind. The closest I got to it is doing blue-collar work and being fascinated by things.
HA Objects?
DN Objects when they still showed the process—a wall when you still had the furring strip and the plaster and the lap. It's kind of fascinating when the labor is evident.
HA You worked in a factory after Harvard, yes?
DN I did. I had a scholarship to go to grad school in France. It was something that I completely didn't believe in, you know, I had whipped up a piece of criticism that I had no emotional belief in.
HA Most people would dream of going off to France, living off of some scholarship, but you chose to work in a factory.
DN It was just like a bizarre era. I'd be looking for jobs in the paper, see something about unloading trucks on the waterfront that pays six dollars an hour, but I thought, That's bourgeois, I've got to find something that pays three dollars an hour (laughter).
HA How long did you work in a factory?
DN A long time, I graduated from college in 1970. I was still doing blue-collar work in about 1982 and then started doing white-collar work, proofreading, and working in human rights in the late '80s.
HA To me it's consistent with the humanity that emanates from your work, a palpable consciousness of the other. A Harvard grad, a scholarship to France, and you went to work in a factory for twelve years.
DN It was a different generation.
HA But it wasn't the '60s. It was the early '70s. Did you want to connect to people who weren't like you? Did you feel privileged and ultimately say, No?
DN Yeah, that's very much a part of it. There was also being a political organizer, but that was a bit of a joke because I was too shy to organize anybody.
HA Part of it was political statement?
DN We were traumatized by the war. As far as I know it hasn't changed. We killed two million people in Vietnam, and that was very much my generation coming to manhood. The whole draft was a big deal. Coming to manhood you spent your time inventing dysfunction so that you didn't have to go and kill people.
Howard Altmann 's second collection of poems, In This House, was published by Turtle Point Press in the spring of 2010. His poems have appeared in assorted journals, including Poetry and Ploughshares. He is also the author of the play The Johnsons & The Thompsons (Playscripts, 2008). A native Montrealer, he lives in New York City.