Discover MFA Programs in Art and Writing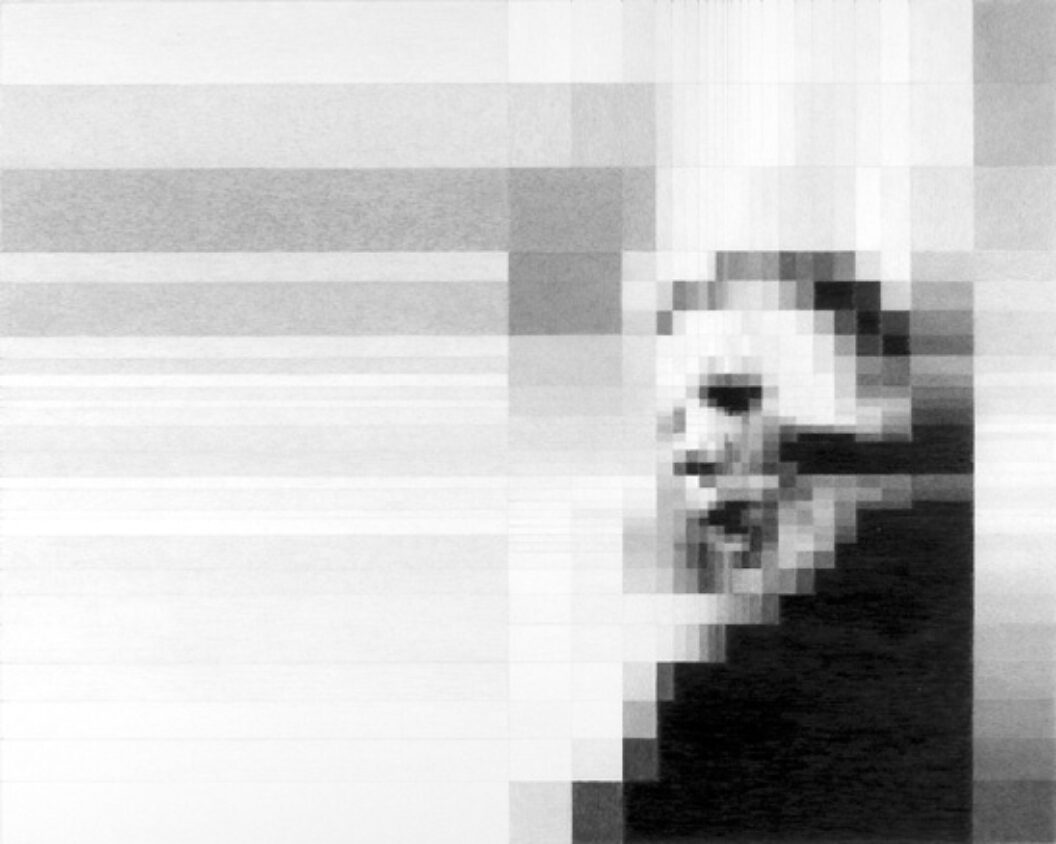 Nowhere in film is the power of love more apparent than in the slasher genre. Beginning with Psycho, the mind of the psychopath is revealed as damaged by lost love (both maternal and erotic): Norman Bates poisons his mother not because she is puritanical and controlling but because she acquires a lover. Indeed, it is the disconnect between body and psyche—fear of sexuality, rage at intimacy—that fuels slasher behavior.
D-L Alvarez also identifies a transvestite element in the masks that slashers don, from Bates to Michael Myers: the face of "the other." In Alvarez's new drawing series The Closet, a scene from the 1978 blockbuster Halloween proves a rich source: Myers tries to get at Jamie Lee Curtis (the daughter of Psycho's Janet Leigh). Alvarez's abstraction conjures technological mediation and is itself a kind of mask, foregrounding the viewer's participation in the image.
The Closet continues Alvarez's project of tracking the dislocation of the body and the complex cultural and personal amalgam that constitutes identity. In his effort to draw out the fateful tether of vulnerability and violence, Alvarez addresses the "unnatural" side of nature. In Myers—fated to murder his family, the reverse of the "natural" order—Alvarez has found a most unsettling subject.
The Closet series will be on view at Derek Eller Gallery, New York, through October 6.
Originally published in
Featuring interviews with Marine Hugonnier and Manon De Boer, Peter Doig and Chris Ofili, Richard Pare, David Malouf, Junot Diaz, Isaac Julien, R. Stevie Moore, Annie-B Parson and Paul Lazar, and Winter Miller.