Discover MFA Programs in Art and Writing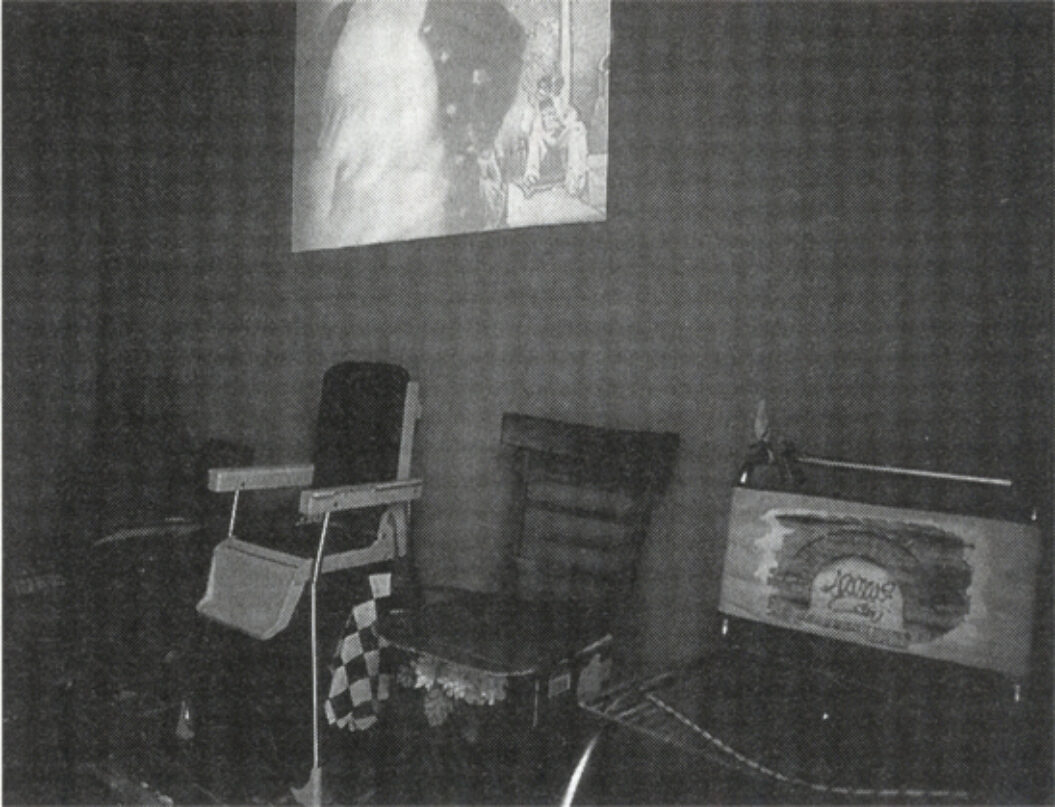 Cynthia Lovett's hybrid video/sculptural installations distill the emotional essence of unrehearsed social engagements, combining her often diaristic cinematic projections with delightfully theatrical installations of archly symbolic found materials. Whether she is meditating on the street life of her Brooklyn neighborhood or family memories, her works present beguiling sequences of ethereal, poetically acute cinema verité, locked in creative tension with the rough and ready materials she scatters and composes on the walls and floors of the gallery space.
Her works sometimes germinate from comically perceived contradictions and word play.Talking up a Storm was motivated by her sense of a connection between "conversation and weather patterns." The work features the ubiquitous presence of those informal street councils; the old men, passersby, and neighborhood denizens who set up on the corner and talk up an emotional, meteorological turbulence about everything from sports to who's doing whatever with whomever. Her video of these street gatherings is amplified by the artfully trashy collection of car seats, milk crates, and ancient lawn chairs. Lovett uses the scavenged seating arrangement of these august groups to recreate their throne-like presence within the gallery space. And although her work is often socially based, she also projects an almost painterly sense of the sublime.
But it is her lively and endearing sense of cultural investigation, generally filtered through the lens of her own experience, that brings a distinct level of social meaning and emotional depth to her presentations. Her works exploit both the whimsical epiphany and the hardheaded documentary signifier, exuding a sense of delight, poignant recognition, and unforced social insight far beyond the sum of their perceptual parts.
—Calvin Reid
Originally published in
Featuring interviews with Yusef Komunyakaa & Paul Muldoon, Ian McKellen, Sam Taylor-Wood, Thomas Nozkowski, Geoffrey O'Brien, Alexander Nehamas, and Mark Richard.