"I don't think about the audience. If I thought about the audience, I'd be writing Rent."—Cynthia Hopkins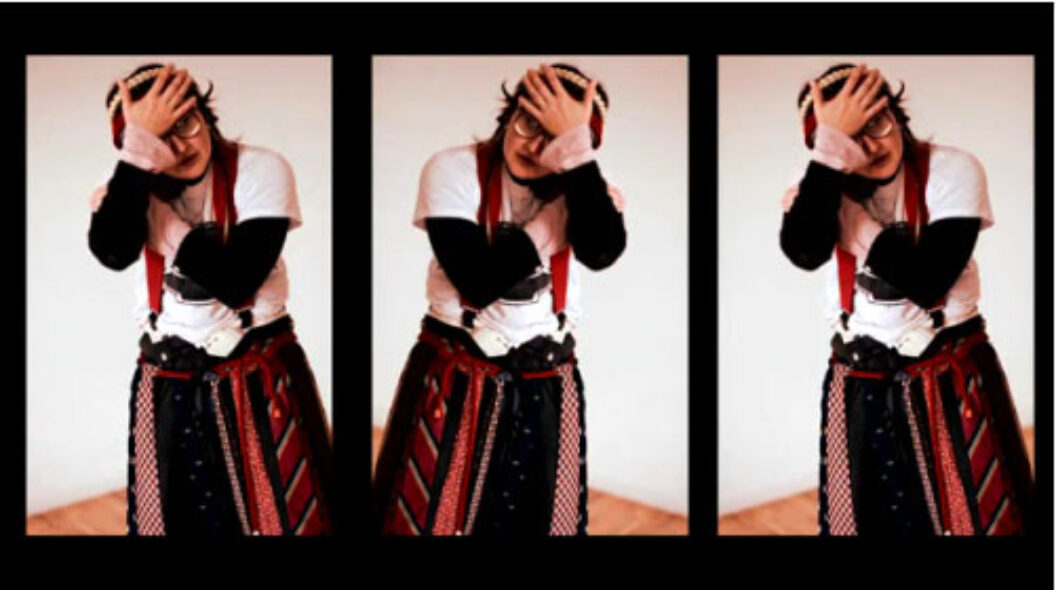 Listen to a podcast of a post-show discussion with musician/performer Cynthia Hopkins and playwright Craig Lucas, recorded live at Soho Rep on May 20, 2010, as part of their FEED series. This conversation took place immediately following a performance of Hopkins' performance entitled Truth: A Tragedy. Read an interview with her by Annie-B Parsons in BOMB's Summer Issue.
Cynthia Hopkins (genitor of the band Gloria Deluxe, the Accidental Trilogy, and a multitude of other notable artistic ventures and triumphs), latest work grew out of her love/hate relationship with Greek Tragedies and the writing she was doing while moving her ailing father into assisted living six years ago. The result is a document unflinchingly genuine and true, if filtered through a highly personal narrative. Through song, dance, and text Hopkins' conjures Parkinson's disease, a hoarder's nest, notions of suppressed homosexuality and a classroom full of ten-year-olds chanting jump to a man on a ledge, with the get-up of a clown and the feet of a Fred Astair. Uncomfortable, hilarious and, tragic, maybe, heroic, definitely, Truth: A Tragedy has you squirming even as you laugh, laughing even as you squirm, and softening every time Ms. Hopkins sings.
Craig Lucas is a playwright and the author of Missing Persons, Blue Window, Reckless, Prelude to a Kiss, God's Heart, The Dying Gaul, Stranger, Small Tragedy, The Singing Forest and Prayer for My Enemy. He is a contributing editor to BOMB in theater, and wrote the introduction to Speak Theater and Film, the best of BOMB interviews.
Originally published in
Featuring interviews with Dan Asher, Elizabeth Streb and A.M Homes, Jessica Jackson Hutchins, Alain Mabanckou, Jennifer Egan, Edward Droste, Cynthia Hopkins, and Joan Jonas.