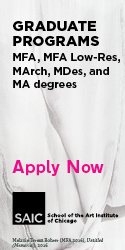 During the course of long interviews, there always comes a moment of responding to the question of whether one lives from what one writes. The answers vary between the cut-and-dry and those through which one gets caught up in trying to come up with the truth of the matter (it is, and also is not), but then, leaving it to guess-work, yes, more or less, in a certain way, books account for success.
One lives by many means, from what one seeks intentionally and by the circumstances at hand. It's quite evident that no two experiences are alike: While Shakespeare wrote his plays and performed them in London, Cervantes was collecting taxes and gathering grain for the Invincible Armada (destined, among other things, to unintentionally finish off Shakespeare's theater). Shakespeare was both Prospero and prosperous while Cervantes was poor, each one a reflection of their respective countries.
Perhaps for this reason the question of whether one lives from one's books or not is only asked in certain places. I don't remember this being the case in Spain, and rarely have I heard it brought up in the United States, France or Germany. In Europe, no one cares how a writer manages to live, and those who do the interviewing have obviously put that doubt aside. Or they just ask stupid questions.
As for us, we are like Ginés of Pasamonte, jacks-of-all-trades, and our heritage is picaresque and sometimes we're prisoners and on other occasions we saunter with a fortune-telling monkey or a talking head while on the side we write the best we can.
Among those of us from the Americas who will be writers someday, the three most important things in the world are clouds, writing, and, when possible, to hide what one is writing. We understand that writing is a sinful act—at the beginning in defiance of the great masters, that it is against our parents, and soon thereafter, without a doubt, absolutely against authority.
I know that to everyone's mind, what I'm going to say is quite obvious and therefore I have tried to stall a little; but, in the end, I must say this: The destiny of whomever, born in Honduras, Guatemala, Uruguay or Paraguay and under whatever conditions, family or environmental, might lead one to dedicate time for reading, and therefore to thinking, and then on to writing, since fate falls within three well-known possibilities: exile, imprisonment or burial. Sooner or later, if the person manages to avoid the last case scenario, a day will come when one finds her or himself with suitcase in hand, and inside the suitcase, a sweater, an extra shirt and a book by Montaigne, on the other side of some border and in an unknown city, hearing other voices and seeing different faces, like someone who wakes up from a bad dream to find oneself in a nightmare.
Then, as naturally as someone poor, the person will begin to see a whole parade of occupations passing by and imagine being a waiter, a freelance photographer, book-seller, or even with some luck, a reader for a rich lady— every thing except a writer. By the third week, and the fourth, when nothing much is happening, envy will set in, envy of stray dogs that have no loyalties, of old couples who stroll in the parks, and above all, of clouds, the marvelous clouds.
In 1954, I arrived exiled in Santiago, Chile by way of Bolivia, where, for a time, I was the embassy secretary and consul for my country of Guatemala (as fortune would have it, the job was short-lived because of revolutions and military coups). Upon becoming aware of my extreme poverty, I found that a good number of people would invite me to dinner in order to make me see the possibilities of getting some job, any job: that of being a writer remained out of the question not only because it was unproductive but also because what was horrifying to me (and continues to horrify me) was the idea of writing to earn money.
José Santos Gonzalez Vera gave me the best advice, with the approval of Manuel Rojas and subsequently with backing from a smiling Pablo Neruda. "Look," he said to me once, perhaps the day after my arrival, "I never give advice, but because you are you, I'm going to give you some. In order to earn a living, you have to sell something now, and don't get caught up in selling small things like brooms or irons. That's a lot of work and it doesn't provide much money, besides, for the most part, people already have a broom and iron. Sell battleships. With just one transaction, your problem, and your wife's, will be solved for the rest of your life."
Finally, someone said, "Why don't you translate something?" and since we all think we know a little bit or a lot of English or French (forget about Latin, it's a bad idea), the author of When I Was a Boy gave me a letter addressed to a Mr. Sañartu, a director or president or some such of the then famous publishing house named Zig-Zag, and whom I went to see and who, from his extraordinary height, read the letter and almost without hearing me—perhaps because I hardly said anything—called a secretary, who took me to the desk of a woman (who, to me, seemed so young, but maybe she wasn't, and at that moment I didn't risk finding out anything, not only because of the tremendously nervous state I was in, but simply, I thought, because I hadn't gone there for anything other than a job, and soon enough there would be, according to my contract with the publisher and the frequency with which I would appear to pick up or deliver work, occasion enough to know whether or not she was young). Very nicely she asked if I'd prefer English or French, to which I responded English, because nowadays the diplomatic service uses mostly English and having been a diplomat until recently—well of course I preferred English.
Then from somewhere she took out a magazine called Ellery Queen, with a format that resembled Reader's Digest but dedicated to crime. As kind of a test, she proposed I translate a story that everyone would want to read, and then we would meet in a week, and would a week be okay?
Translating can be very easy, quite difficult, or impossible, depending, of course, on the individual and the time and the degree of hunger one has; then too, one is born, or allows oneself to become a translator, falling in love with the idea that this will be of use to one's own career as a writer, and without even sensing it, coming to know if each sentence rendered perfectly is one's own or not, but what matters is if the sentence works, flows and sounds good in Spanish, and momentarily, when the period is put at the end of each paragraph, and picking up the paper and looking at it from a certain height, if one can sense with pleasure Bertrand Russell or Molière—but Ellery Queen
I was thinking about all this when in the solitude of my room, I began once more to decide upon a story that I would translate. Time was passing and I still wasn't making up my mind, because all the stories were about gangsters—I didn't understand anything or know much about that subject—and the effect of wine from the night before was nagging me to go out into the street as soon as it was midday, until I chose a story of crime among baseball players. Because I didn't think I knew anything about the other subjects, it would be baseball.
All my worldly belongings consisted of a portable typewriter, an empty wooden box on which I placed the typewriter, and a cardboard box where I put the magazine and a little bit of paper.
And my pocket English-Spanish, Spanish-English dictionary.
There I was now, seated, ready to reread the story from the day before, which seemed easiest and the most fun, but which now, because I was starting to translate it into Spanish sentence by sentence, I had begun hate and become its enemy, hardly ready to give up in defeat and refusing to become prisoner of a foreign language in which the sentences were too long or too explanatory, and in which what was funny and witty by means of an incredibly simple dialogue but also full of meaning changed into something stupid and forced, and it would not fit at all into what I, if I were the author, would have said or thought.
But the author was not me, but Ellery Queen, and Ellery wanted things to move along quickly without worrying about options of style that would indirectly reach the core of his readers, and if he had ever thought they had souls, or that he had touched their emotions or sparked interests so that at the end, feeling they were good, they would identify with other good people, and feeling intelligent would think, "Of course!", and go on to something else.
Thus, four or five days passed by. Moreover, the story started to be readable in Spanish, thank you, not because of my pocket dictionary (given to such exact equivalencies as perro and dog, and mesa and table, and in no way to the idioms of baseball), but more because of my friend Darwin "Bud" Flakoll's help, who, on Saturday and Sunday, I pestered with questions. In effect, the story became a good example of precision and intellectual honesty attained after six days and nights of torment, so that at the end it would be clear that there are pitchers (lanzadores) and there are lanzadores (pitchers) who in the middle of the game, konk out because they have a glass arm, like one has a glass ceiling as do many virtuous women; and it should be known that someone had killed another player out of envy or his wife out of jealousy, I've forgotten which, completely opposite to the situation that I'II never forget, my meeting with the young woman at Zig-Zag, on Monday—when I vowed to die of hunger before going on with the translation of what she had given me, and to return to her, forever, that magazine of hers, and since her virginity was no longer important to me, I went out to the street under the dazzling sun and I walked to the Mapocho River that passed by there and I sat down on the bank and cried in humiliation until, blessedly, it was twelve noon, and I got up and went to the nearest wine shop and, one glass of wine after another, I came back to life, to the idea that everything was okay, and, just peachy.
—From La palabra mágica, 1983.
Translated from the Spanish by Zoë Anglesey.
Zoë Anglesey has most recently edited an anthology, Listen Up! Spoken Word Poetry. A collection of ther poems, Gazelle Legato, and her translation of Cuban poet Alexis R.D. Romay's collection, City of Invertebrates, are both forthcoming.
—Of Guatemalan writer Augusto Monterroso, Italo Calvino writes that no one surpasses his single-line stories: "When he woke up, the dinosaur was still there." Widely published and translated, Monterroso's most recent works include Gold Diggers (1993), and The Cow (1998), a collection of fiction and nonfiction. His Complete Works & Other Stories, translated by Edith Grossman, was published by the University of Texas Press in 1995. Crying on the Banks of the Mapocho River is from The Magic Word (1983).
Originally published in
Featuring interviews with Damiela Eltit, Alavaro Musis, Carmen Boullosa, Gioconda Belli, Sergio Vega, Gunther Gerzso, Valeska Soares, Pedro Meyer, Marisa Monte, Cubanismo!, and Ned Sublette.