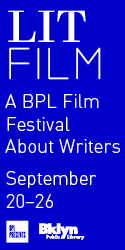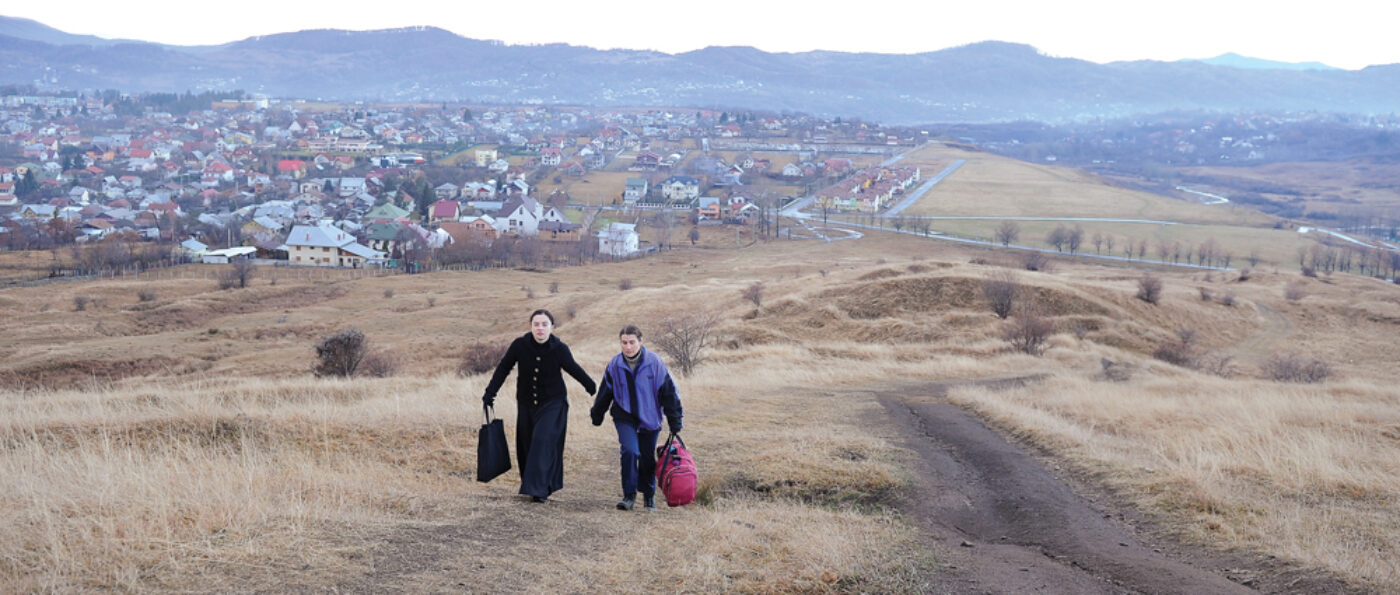 In 2005 Irina Cornici, a 23-year-old Romanian woman raised in an abusive orphanage, visited a childhood friend, now a novice at an off-the-grid, rural Moldovian monastery in Tanacu. Cornici was planning to immigrate to Germany. She died at the monastery a few weeks after her arrival, having been strapped to a plank, while the Saint Basil's prayers, said to "banish the devil," were read by a resident priest with alleged healing powers. Unable to conform to Orthodox conventions, Cornici's behavior had become increasingly confrontational, provoking a succession of restraints. Medical authorities diagnosed her as schizophrenic; the monastery viewed her as "possessed."
Treated as a case of exorcism by the local press and abroad, what became known as the Tanacu incident created a furor in a country which has witnessed a resurgence of the Orthodox church in the past 20 years since the fall of Nicolae Ceaușescu and Communism. The officiating priest and four nuns were summarily arrested, excommunicated, and subsequently tried and sentenced to jail.
A more thorough investigation into the exact goings-on at the monastery prior to this tragedy by Tatiana Niculescu Bran, a former senior editor of the BBC's Bucharest bureau, led to the publication of her two non-fiction novels— Deadly Confession , in 2006, followed by The Book of Judges , documenting the trial.
They are the books that inspired Cristian Mungiu's film Beyond the Hills , which premiered in competition at Cannes this year, winning Best Screenplay and Best Actress for its two superb leads, Cristina Flutur and Cosmina Stratan. It's also Romania's entry for foreign-language film at the Oscars.
Mungiu was in town for a New York Film Festival screening in October; I spoke to him in a break-out room at IFC, which will release the film theatrically in February.
In the interview, Mungiu explores the broader concerns that eventually led him to make a dramatic film about the Tanacu incident: eschewing the sensationalist aspects of the case but taking his cue from Tatiana Bran's nonjudgmental account of the events. It's in fact Mungiu's second story about an intense relationship between two young women; the first was the riveting and unsettling 4 Months, 3 Weeks, and 2 Days , which documented a critical 24 hours in a student's quest for an illegal abortion for her roommate. 4 Months earned him the Palme d'Or in 2007, the first Romanian feature to win the award.
Mungiu's signature directing style, evident in Beyond the Hills , uses widescreen naturalistic settings, long takes, a master-shot, observational approach; it draws its narrative momentum from a nimble script with crisp, racy dialogue that's adept at nailing fluctuating and conflicting emotions. The screenplay (his own) is also well grounded in the physical and economic realities of the local community, the other institutions with which the monastery's inhabitants interact—the orphanage, the hospital, the police.
My interest in Romanian cinema was sparked in the early '90s by Lucian Pintilié's The Oak , a vivid, biting satire of the Communist regime. Ironically, the revolutionary Romanian director plays a hidden role in the genesis of Mungiu's Beyond the Hills , so this is where I started recording …
Liza Béar You were saying that Lucian Pintilié …
Cristian Mungiu I was saying that for a while Lucian Pintilié wanted to make a film based on the 2005 Tanacu incident. He announced it publicly, he wrote a screenplay, and we were all expecting to watch the film. But in 2010 or '11, he gave up the project and decided the last film he would make in his life would be about Chekhov.
LB Good choice!
CM Therefore, because I was really attracted by the story, I decided that it would be okay for me to make a film about it.
LB Do you know him well, Lucian Pintilié?
CM We met a couple of times but I can't say I know him well. He moved back to Romania right after the fall of Communism in 1989 and has been living here for the last 23 years. He had been forced to work in exile because the Communist regime wanted him to leave and let them be.
LB I noticed that you and two of your actors were born in the same place, Iași. What kind of place is that?
CM It's a university town with 400,000 inhabitants and with a lot of universities, a school of medicine and polytechnics. But it's not only the three of us who were born there. Strangely enough, when I cast the film I wasn't aware that many of the actors were also born in Iași. And I wondered why I always end up choosing people from that region. This time it's clearer. It has something to do with their accent and with the way actors deliver their lines. It's the melody of the language, a way of structuring the way you talk. And my choice is part rational, part irrational. It feels natural, especially for this film. The dialogue is spoken with the accent of my hometown, though more with a Moldovian accent. It's not easy for Romanians to understand. You wouldn't notice it in translation, but it's a way of speaking very fast, both dropping letters from words and running syllables together.
LB It sounds a bit like Cuban Spanish compared to Castilian Spanish.
CM I couldn't say! But for Romanians, this accent mentally places the action in mid-Moldova, which people think of as an impoverished region, with very simple people of very little education. And it's much more believable that a story involving a lot of voodoo belief could happen there and not someplace else.
LB So it's in the Northeast of Romania?
CM My hometown is in the Northeast; where the story is set is a little further south, more Mideast. It's hilly. I couldn't shoot the film in Tanacu; I scouted there, but I needed something closer to Bucharest. Because of practical production issues, I couldn't travel 1,200 kilometers away from Bucharest. All the film industry, the laboratories—we shot on 35-mm film—are in Bucharest. So are the actors. I ended up finding a place that looked a lot like Tanacu 100 kilometers away. It's a very hilly part of Romania, and that's why the title is Beyond the Hills. In Romanian we say that there's anger hidden in still water … partly what you see in the film.
LB There's a proverb in English, "Still waters run deep."
CM It's pretty much the same in Romanian.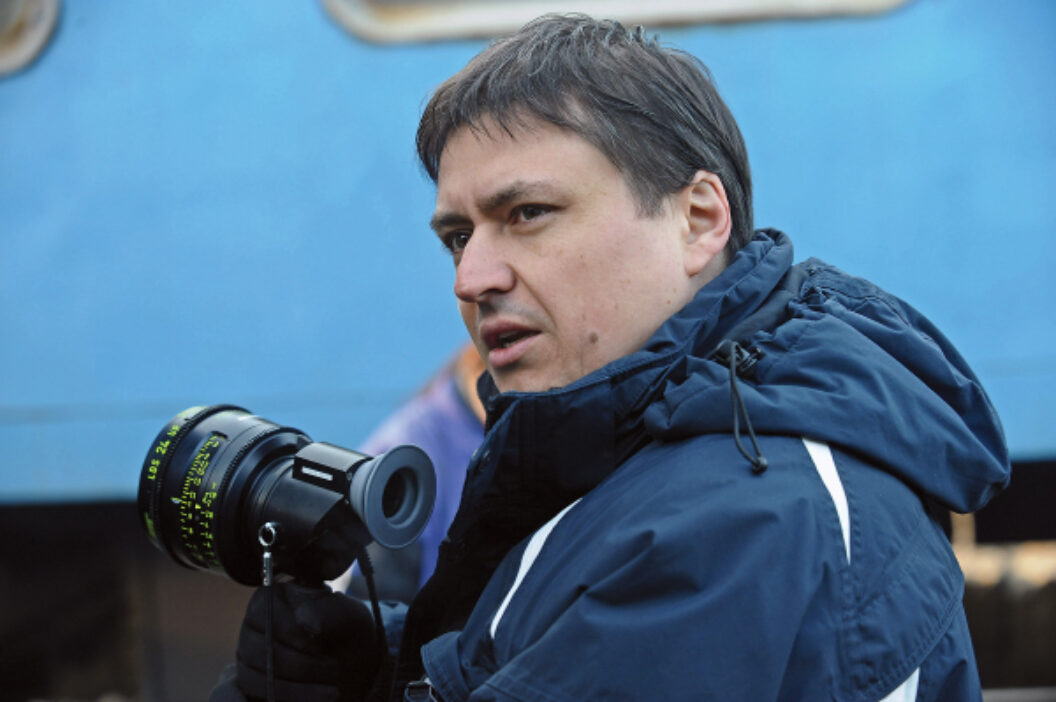 LB Your first film, Occident, from 2002, was at Directors' Fortnight, your second film, 4 Months, 3 Weeks, and 2 Days, won the Palme d'Or, and this one won Best Screenplay and Best Actress for the two leads, Cristina Flutur and Cosmina Stratan at Cannes this year. An incredible track record. Did you study film, or learn by working on other people's films?
CM First I studied languages at one of the universities in my hometown. For a while, I was an English teacher and worked as a journalist. And then I moved to Bucharest and studied film there for four years; we had only one film school. But while I was studying film in Bucharest, I was also working for the American and French films that were being shot there. So I was able to see for myself how things work on the set in practice. And I was lucky that as soon as I graduated, the Romanian cinema law was passed.
LB Which was?
CM It was a new law regulating cinema production. An institution, the National Center for Cinematography, was created, so financing films from that moment on—this was 1997—became more transparent, open. Submit a screenplay, you get half the money immediately; you look for the rest, you make the film.
LB Very sensible.
CM Yes. We're talking about very small amounts, and it wasn't easy to get this kind of funding, but the process was clear. So I was able to work immediately after film school. In fact, I didn't have to do anything else but make short films and then my first feature. And I kept going. Of course you learn certain things in film school and others from being on film sets. But most of the important things you learn by making films. For me it was important to read feedback about what I did, what people liked about my short films and my first feature; this feedback helped me a lot. And to travel with my first films, see my cinema compared to what other people were doing. Little by little it helped me create a point of view and an understanding of cinema.
LB What kinds of films did you work on that were being shot in Romania?
CM The most interesting films were the French films. I worked on Capitaine Conan, a Bertrand Tavernier film. That was a period piece set in Romania during the First World War—a very long and complicated film. And there was another film, Train de Vie by Radu Mihăileanu, a kind of comedy about the Holocaust.
LB Oh.
CM But it was rather a good experience. It helped me lose the complexes you have as a beginner, not knowing how things work. And being on the set you realize it's not so different from what you imagined.
LB Did you work as an assistant director?
CM Yes.
LB Second AD or first AD ?
CM For Tavernier, for example, I started as a runner and ended up the shoot as a second AD. For Radu Mihăileanu, I worked as first AD. Very often I was working as first AD. So I learned a different job which helped me a lot later on because I produce my own films; I schedule my own films; I pretty much do the work of the AD myself. When I prepare a film, that experience helps me a lot with organizing. But all that has nothing to do with being a director.
LB No, but second AD is liaison with the actors. And with the director.
CM And you notice how he works. But at the same time understanding what cinema is about is a very individual process of thinking, meditating, pondering things … and finding out what's specific to this art. What are the means that you use as a filmmaker? How can you use these in an honest and decent way and not abuse them. How can you work without becoming manipulative, which is very easy as a filmmaker? It's so easy to seduce an audience and to generate all kinds of emotions using the right music at the right moment. And to create rhythm through editing. Well, when you decide that this manipulation is immoral, then you have to replace it with a different kind of film language. Which makes things much more complicated. To shoot every scene in just one shot, whether it's a two-minute scene or even a five-minute or twelve-minute scene, involving not just one or two characters but a large group—everything needs to be absolutely precise.
LB You know, a friend of mine was Emir Kusturica's personal assistant.
CM Which film?
LB The film that he shot in the US, Arizona Dream. He got fired because he wanted to do an 11-minute take and the studio didn't want that.
CM This is exactly why I don't want to work in the US. People keep asking me why not. How could the way in which we work match people's expectations here?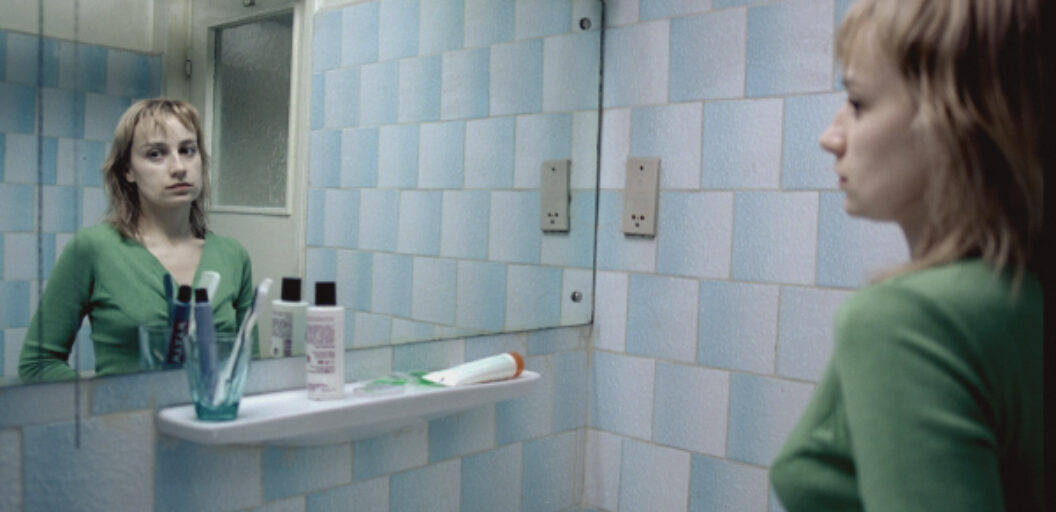 LB Did you grow up in a secular family or a religious one?
CM I grew up in a family of easy-going intellectuals.
LB Progressive?
CM Yes, politically kind of liberal. I never got a religious education. My parents considered that I should decide my position on religion for myself, later on. My father's a doctor, my mother's a teacher. And I grew up with a lot of books. But they never indicated which direction I should take.
LB Do you have sisters?
CM I have a sister who played a very important role in my life. She's four years older than me. And she was experiencing things before me and feeding me what's important. She was very gifted artistically and wrote drama for the theater at one point. She was a journalist before I was and brought me to the same newspaper. She encouraged me to do film. And later on she became a very important public figure in Romania, a political analyst.
LB Is she still?
CM She's an activist. She still believes it's possible to change that country.
LB Aha!
CM I think she's the last one who believes this.
LB Occupy Bucharest.
CM Yes, sort of.
LB You know, I live two blocks from La Mama Theater in the East Village, but in 2007 I was busy working on a book so I totally missed Deadly Confession, Andrei Serban's play, when it showed there. Tatiana Nicolescu Bran had adapted the play from her first book about the Tanacu incident, and you met her in New York at the time of the play, right?
CM Yes. I was in New York for the screening of 4 Months, 3 Weeks, and 2 Days.
LB I wonder—did you ever consider co-writing the screenplay with her? Or did she ever want to write the script herself?
CM First of all, when Tatiana and I met in 2007, it was the period when everyone still thought Pintilié was going to make the film. So we never got into details. We were just two people interested in the same public story. It was a very popular subject. And I was interested in Andrei Serban's point of view, which was actually very close to Tatiana's books. Later on, I found out that Pintilié wasn't going to make the film. Then, quite by accident, I ran into Tatiana in Bucharest in early 2011 and she gave me another book that she'd just finished. Somehow we started discussing the Tanacu project again. But the way I work is very different. I write my own screenplays and I need to advance little by little in the story to be able to "see" the film. It's very difficult for me to work with somebody else. So I never considered working with her as a screenwriter. When I finished the screenplay, or rather a workable version of it—I wrote several versions—I gave her that version to read.
LB Was it the 245-page version?
CM I think so.
LB Long.
CM Twice the length that you need to have for a film. It was awfully long. But I felt that I could make the film once I decided to free myself of the real story as I understood it from the books and the newspapers.
LB Do you feel Tatiana Bran's books are "the real story" although she wasn't there?
CM No. She wasn't there. All you can do is to be honest with the information that you discover. She related things in an honest, direct way without commentary, but no book can claim, "This is what happened." A book is already an interpretation of reality.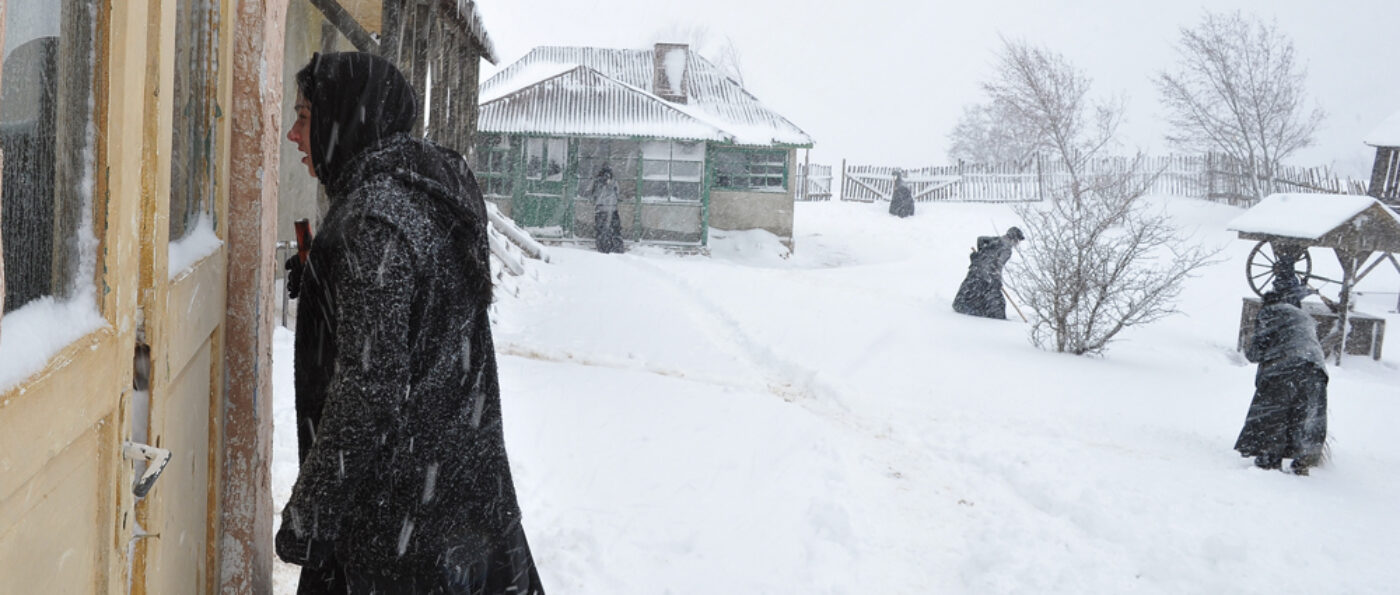 LB So what was her response to your first long draft?
CM She gave me some notes. I think she was okay with the fact that I shared her perspective on the story by not taking sides and not condemning any of the parties involved. What I wanted to do in the film was indicate more important issues I felt were implicit in the story but not so present in the books. The books relate what happened. It looked like an unfortunate accident that took place in a region where people are very poor, have very little education, in the context of a very bad set of circumstances, which involved superstition. For me it was important to speak more generally about values.
LB Moral values.
CM Moral values, first of all.
LB And about love.
CM But also contemporary social values. Love was the motor that I introduced into the script to trigger events. But that's not in the real story. The strong relationship that you see between the girls in the film never existed.
LB They weren't even very close friends?
CM Uh, it's not clear. They were friends, but there was no sexually charged moment in the behavior of this girl when her friend was trying to help her, none whatsoever. I saw a little bit of footage of the real person who is the Voichiţa character in the film. She looked like a very, very simpleminded girl who was convinced that her friend was possessed. My character is completely different.
LB What about your Alina, the girl who died? Does she have any elements of the real person?
CM Well, most of the events in the film correspond pretty much to what happened in reality. But still, Alina's character in the film is very different. The real person may have been mentally ill, while in the film I took a long—
LB I had a strong response to the film because it seemed to be very much about the individual and the institution—which is a subject that interests me a lot. I felt that your Alina was a rebel in an institutional context where morals are corrupted, and religion is corrupted. She struck me as someone driven to the edge by the strictures of the environment, given the strength of her attachment to her friend—you don't mind me saying all this, do you?
CM No no no! Actually, I like it when people don't ask for an interpretation, and I don't believe that mine is the best one. I don't interpret the film.
LB As portrayed in the film, it seems that initially Voichiţa is in denial of the girls' earlier relationship in the orphanage, while Alina is so obsessed with Voichiţa that she asks her if she fucks the priest, Valeriu. She's jealous. Voichiţa is conflicted. She tells the other nuns that she and Alina were "just friends."
CM You know, I spent a lot of time in writing the screenplay trying to keep a balance …
LB Between?
CM Between love and friendship and affection. Affection is the thing that bound them together, and not necessarily a physical relationship. Affection, desire, being able to abandon yourself in the arms of the other. A need for somebody.
LB Voichiţa tells the nuns that Alina had protected her against physical abuse in the orphanage. One nun asks, "Did Alina want anything in return?" It's a great line.
CM Yeah!
LB "Oh no, nothing!"
CM Well, this is it, you know. I also wanted to make Alina be as you describe her, somebody that could be regarded as perfectly sane but just not conventional; a rebel, if you want, a borderline personality. But still sane. Yet for some people she is clearly possessed. For others she's clearly sick. You have information in the screenplay that allows you to choose whatever emphasis you want. The film is seen in very different ways depending on the values that someone watching brings to it.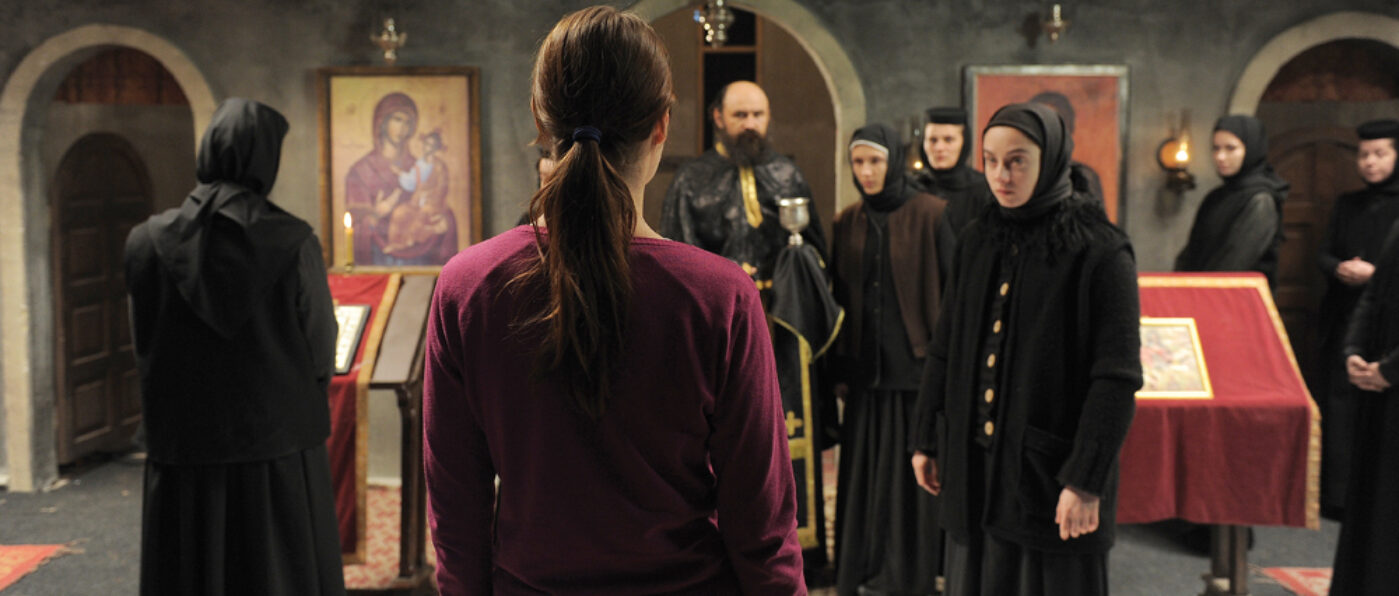 LB Of course … I had a sort of heavier question though I love the way this dialogue is going. I hadn't known you were a teacher. But did your experience of working as a journalist contribute to your development as a writer-director? And if so, how?
CM I assume so, but we never know precisely what in our development made us what we are today.
LB And Tatiana Niculescu Bran worked for the BBC and had a high position in the World Service. So I wondered whether this stress on balance—
CM There are two things that influenced me a lot. First of all, I kept a habit of reading newspapers every day. It's what I do when I have a little bit of time. If you work as a journalist, at times you will run across a powerful story. And I kept a taste for this kind of story as an inspiration for my films. The other thing which influenced me is that in writing for publication I created my own style. A way of structuring the information in a certain order, with a certain logic, and of using words in a very descriptive way to let people witness the situation that I was describing without interpreting it. Later on I moved this style into filmmaking.
LB Into the screenplay.
CM Into the screenplay, into the way of organizing the story elements, but also into shooting.
LB How so? Explain.
CM Well, for example, I don't cut. I don't come closer to show you what's more important. I try to set up the scene as if you are witnessing the whole situation yourself, and it's up to you to decide what's more important in that shot.
LB Right, that must mean a really good person behind the handheld camera.
CM Of course. Everything has to be very precise.
LB Your cameraman is Russian.
CM Oleg Mutu was born in Moldova. He speaks Russian. Moldova is an imprecise term because it refers also to a part of Romania called Moldova. Half of it was chopped off Romania after the Second World War and became the Soviet Socialist Republic of Moldova.
LB Have you always worked with Mutu?
CM Yes. Since film school. We started working together in 1994 or '95.
LB So what does he shoot with, an Aaton or an Arriflex on a brace?
CM We shot with a special Arriflex that we rented in Austria. It's a bit lighter. But lighter means it's only 30 kilos instead of 45 kilos! Just imagine—he shoots the whole film with his camera on his body.
LB Is he a big guy?
CM Well, yes. He's very good at doing camera. I can't work without him. But actually this is not handheld. We use a device called Easy Rig. There's a brace and a harness with an L-shaped arm and a small video screen; there's a connecting cable and the camera hangs in front of him. So the camera work is a bit rough. I like it that way. It's less rough than handheld.
LB It has fluidity.
CM Yes, but it's not smooth and beautiful. Mutu learned how to do this—it's not easy.
LB Is there a focus puller?
CM Of course. But as you can imagine this is very difficult. Working at minus 15 degrees Celsius, as we did for Beyond the Hills, you can't shoot with an HD camera because that freezes at minus 5 degrees. You have to work with a mechanical system. At the same time, the follow focus, at a distance, has a delay of one second. So the focus puller needs to take this into account. We had a multitude of technical problems working in the snow.
LB And the actors have to wait in the cold.
CM Another important thing is that when you work like this, especially if you stage a very dynamic situation, you're working as a team, not just with the cameraman. People have to run around and squeeze through doors. My great pleasure is to show as much as possible—360 degrees of the scene—which means the whole crew needs to be behind the camera all the time and moving with the shot. There are a lot of cables—it's very complicated.
LB How big was your crew?
CM 80 people.
LB What, all on the set? Oh, you mean, including costumes, set design, etcetera.
CM No, the core crew was 25, 30 people at most.
LB Did you construct the set?
CM Absolutely. From a sketch. It took a very short time, four or five weeks.
LB And you had to get it done before the winter set in.
CM We did it in October. It was a very unusual winter. It didn't snow until late January. The snow was exceptionally heavy.
LB And the Tanacu monastery was already closed, right?
CM No. I went there to scout. It was quite inspiring. I decided to build a set for the first time in my filmmaking career because I knew it wouldn't be possible to shoot in a real monastery. The Orthodox Church would never have given me permission. Also because I learned quite early on that many of the actors and the crew that I was working with were religious people. I never wanted them to feel this extra burden of working in a place that's sacred for them, like a church. Therefore I decided that I would build everything, and I started scouting for a hill.
I went to Tanacu just to see what the real place was like, maybe six years after it all happened. It still functions as a monastery, only now it's for monks and not for nuns. It was good to see that. It gave us a bit of feeling for the atmosphere of the place. Normally Orthodox churches are painted, while Tanacu is still a construction site. They never had the money to paint the church, which is important in the screenplay. In the end I decided not to make a set that looks like the real Tanacu church because the screenplay was getting to be quite fictional. My set was closer to what I imagined when I was writing. What I did was to take some children's modeling clay and I created the set in the office for my production designer. Finally, in the film, we have it precisely the way I imagined it.
LB I read in the New York Times that there was a big real estate boom in Romania, constructing monasteries. Has there really been a push back to institutional religion?
CM During the Communist period religion was not encouraged. It was not completely forbidden. It was tolerated. But somehow as soon as Communism collapsed people felt that they could embrace religion and the church as an institution once more. They started building a lot of churches. I think they built some 4,000 new churches in the last 23 years.
LB Who paid for them?
CM They're built with church money, private money, and local funds, but also some state money.
LB And were these all Orthodox churches or different denominations?
CM We're talking 4,000 Orthodox churches, which brings the total to about 20,000 churches in Romania for a population of 20 million—in a country where we have only 447 hospitals and where three schools close every day. Somehow this makes you ask questions.
LB Quite an imbalance, right?
CM If you have so many churches and such a religious population as Romanians declare themselves to be—in polls, 80 percent of the population, up to 80 percent, declare themselves to be not only religious but practitioners—then you ask yourself, why is there so much hatred in a society that claims to be religious? For me it's not logical. If the real values of Christianity were properly transmitted, you would expect to see a much more caring population with shared values, which is not the case.
LB So you're not at all cynical then about institutions?
CM I'm always trying to understand how things happen. And I think a story like Tanacu should be used as a good opportunity to speak about things that a film can't speak about. The film tells a story. But it gives us the chance to speak about more important matters, like the role of religion in today's society and how it influences people. Do they succeed in conveying some important Christian values, or do they spend too much time focusing on rituals? Among the religious people close to me, everybody seems to be very particular about rituals while not understanding the essence of what Christianity is about. The film speaks a lot about indifference in society today. I don't think you should see so much indifference and individualism in a society that claims to be so religious.
Originally published in
Featuring interviews with David Lang, Oscar Murillo, Rude Mechanicals, Cristian Mungiu, Mark Z. Danielewski, Fanny Howe, Alix Pearlstein, and Tony Feher.