Craig Lucas's What I Meant Was: New Plays and Selected One-Acts by Guy Gallo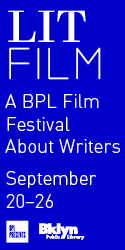 Craig Lucas hears voices. And he has the gift of ventriloquism. He has the ability to cast these voices—of yearning, rage, guilt, and equivocation—onto the page for us to hear.
I find it ironic that the plays most enjoyable to read are those that are most intrinsically themselves only in performance. The plays collected in What I Meant Was are not auditions for Hollywood; nor are they dramatized short stories, or essays disguised as dialogue. They are written with a keen awareness of theatrical space. And theatrical silence. At a time when American theater would seem to have forgotten how to read a play, relying too often on that mutant form The Reading to authenticate a work as potentially stageworthy, it is refreshing to be reminded, as I was in reading Lucas's collection, that the second best theater is the mind. And to meet again a writer who provides, on the page, the necessary subtlety and craft, and the theatrical finesse to enable a reader to create an approximation of the intended staging.
The collection consists of two full-length and nine shorter pieces, and a motley crew of characters—strident, broken, and malicious, with voices that manage, in each play and as an aggregate, to draw in the reader frissons of recognition. You do, in fact, hear these voices. And no matter the specifics of their situation—mourning lover, widow, writer, Hollywood asshole or street kid—in each, there exists the faint echo of bewildered longing: the constant keynote of a millennium's end.
—Guy Gallo
Craig Lucas's What I Meant Was: New Plays and Selected One-Acts was recently published by Theater Communication Group.
Originally published in
Featuring interviews with Om Puri, Uncle Mame, Donald Baechler, Monique Prieto, Aleksandar Hemon, Paul Beatty, Arthur C. Danto, Julien Temple, and Miriam Makeba.