Courtney Eldridge, Part I by Rebecca Keith
I can't help but wonder what would have become of our greatest writers, had they been confronted with current technology. Really, can you imagine John Updike writing a status report: "New poem out in Black Boot Brigade in Ireland. Check it out!" In part one of a two part interview, Rebecca Keith talks to novelist Courtney Eldridge about art school, self promotion, Saccades Project, and working with young artists.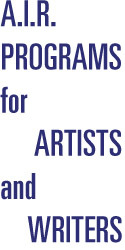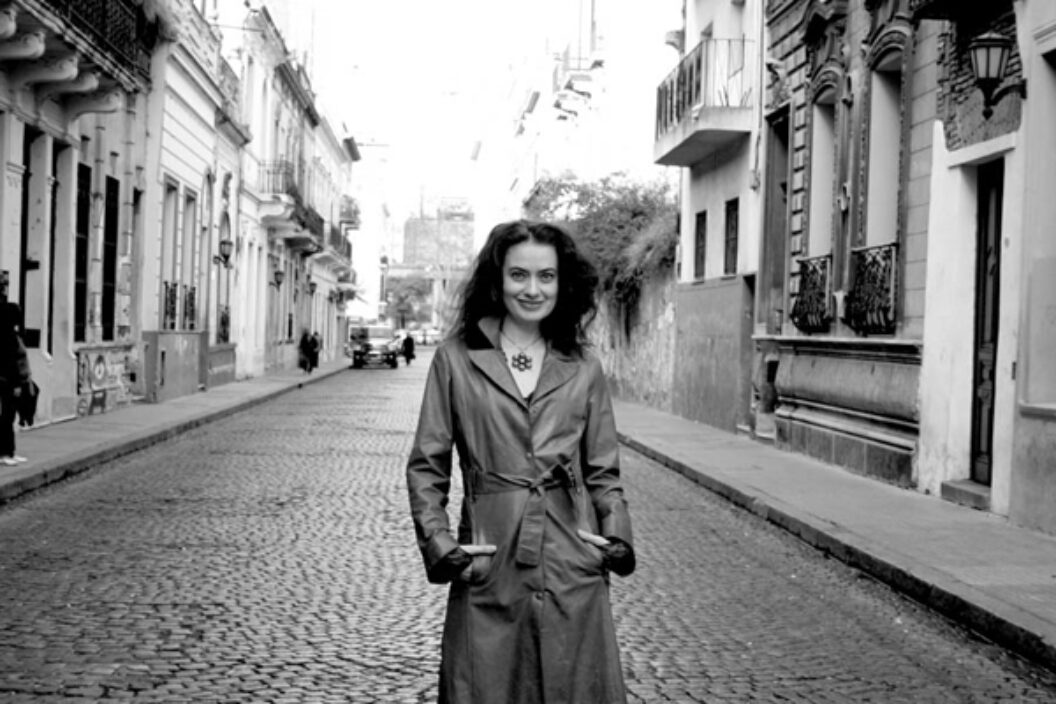 What happened was, Courtney Eldridge wrote a book of short stories, Unkempt, and I wanted to read everything she ever wrote after that collection. When her novel, The Generosity of Women, came out in 2009, I got my hands on the galley as soon as I could and was swept away by the six narrators, from Joyce, a high-powered, brassy Chelsea gallerist, to Bobbie, her best friend and a successful gynecologist. As flawed and self-absorbed as some of them were, their voices were unforgettable. Before The Generosity, Courtney and I had almost met at a party for my job at a literary nonprofit. Let's be honest, I probably wrote her a sweet little note urging her to come to the party. She showed up, but we didn't actually get to meet. After that, we became pen pals in the most Anne of Green Gables kindred spirit via email way.
So when the novel came out, I jumped at the chance to interview her. We had a two hour phone interview when she was living in Buenos Aires (she's since moved to LA), and since then we have continued to gab over email about writing, art, punk rock, and an antique locket I found filled with tiny postcards of Buenos Aires. More recently, we discovered a shared love of Jefferson Airplane which led Courtney to tell the story of the first time she ever got high: eight years old, when she stole not one but two pot brownies during one of her parents' parties, to the soundtrack of "White Rabbit." One morning last summer I saw a teenage girl and her mother heading across 29th street. The girl, tall and a bit awkward, was toting her modeling portfolio, and her mother looked pleased and unfazed by the Midtown-ish bustle. They reminded me of Lynne and Jordan, a suburban mother and daughter from The Generosity. I wondered what the characters would be up to now, after the novel's end.
Courtney describes her work as putting on sock puppets and talking to herself, "right and left, right and left." Her characters have such strong voices you feel like they're calling the shots. Her intricate plots double back on themselves as she skillfully manipulates time and perspectives. Since The Generosity came out, Courtney has written two more novels. Ghost Signs has a teenage protagonist, Thea, with a Louise Brooks/Clara Bow haircut. The spark for the book came when Courtney asked herself, "What if God was a teenage girl?" and she sees it as a possible YA crossover novel. The other novel, DECCA, is a sci-fi thriller set in futuristic Los Angeles, a major departure from her previous work.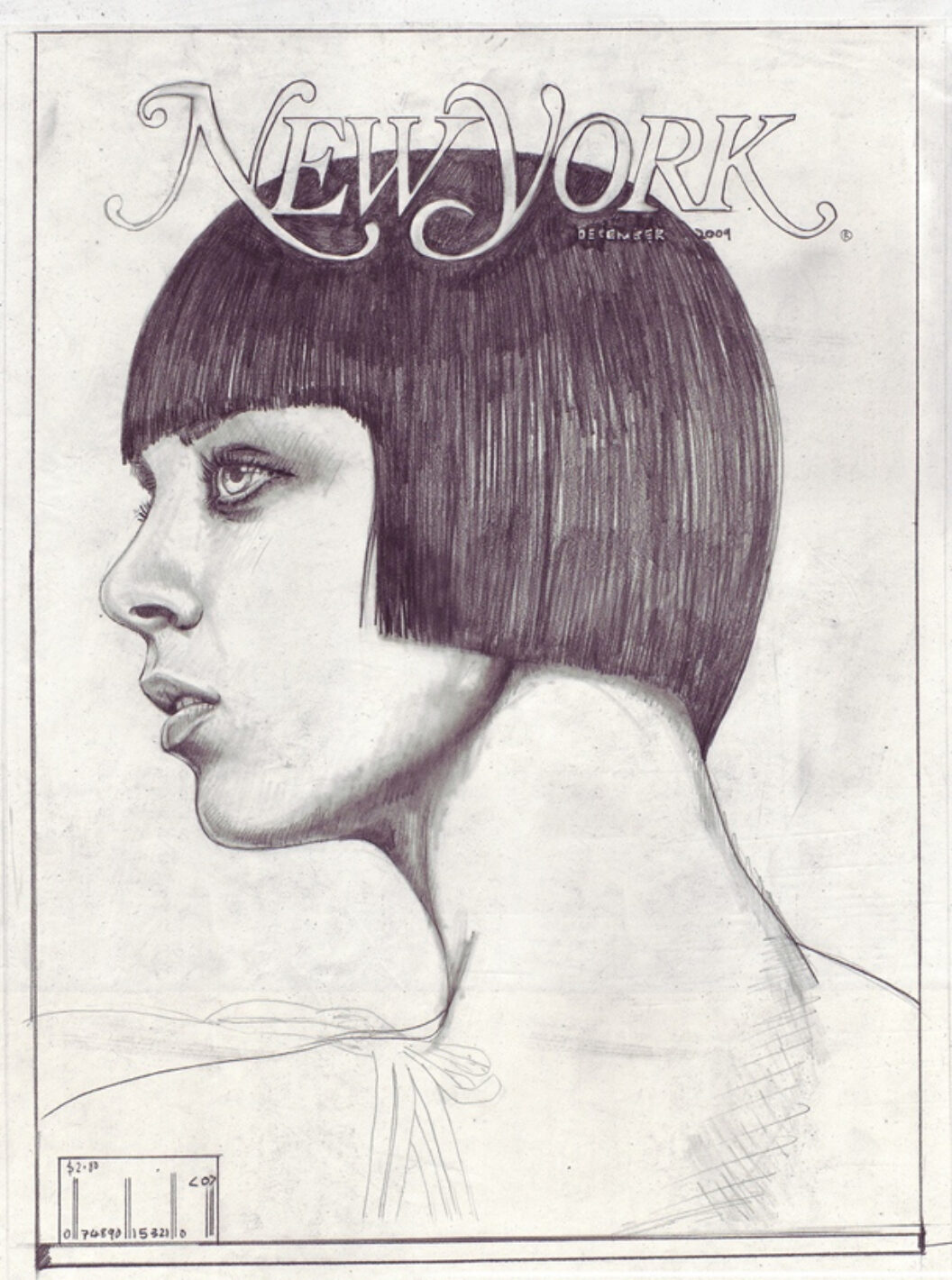 Though Eldridge lived in New York for years, she eschewed the literary cocktail scene. With no MFA and no college degree, she wouldn't tell people she was a writer until securing her two-book deal from Harcourt. She never finished college, studying English Literature at the University of Colorado, Boulder, apparel at Rhode Island School of Design, and film at the University of Texas, Austin, before becoming a personal assistant to director Richard Linklater. Courtney is excellent at championing other people's work but quiet about her own. Living in Buenos Aires at the time of its publication, she didn't do a book tour for The Generosity and does very few readings in general, suffering from stage fright—a huge surprise when you meet her characters. As a four year-old, however, she threw open her parents' bedroom door to announce that she was the reincarnation of Janis Joplin, stage name: Lola Crayola.
Cut to 2010: Maybe talking to herself got tiresome because Courtney launched Saccades Project, a website that would inform the writing of Ghost Signs, initially called Saccades. She was no longer a writer in the void but collaborated with fourteen young artists, many of them teenagers. She continues to display the work of tons more on the Saccades website, Facebook page, Flickr pool, and YouTube channel. Each day for six months she received a photo or group of photos and a playlist from a different artist, which she responded to by writing a section of Ghost Signs and posting that on the site. One group of photos, by Laurence Olivier-Martel, is actually called "The Lola Crayola Chronicles," and Lola pops up as a character Thea draws in Ghost Signs. The book is structured episodically, switching back and forth between the time before and after Thea's boyfriend Cam disappears from their town in upstate New York.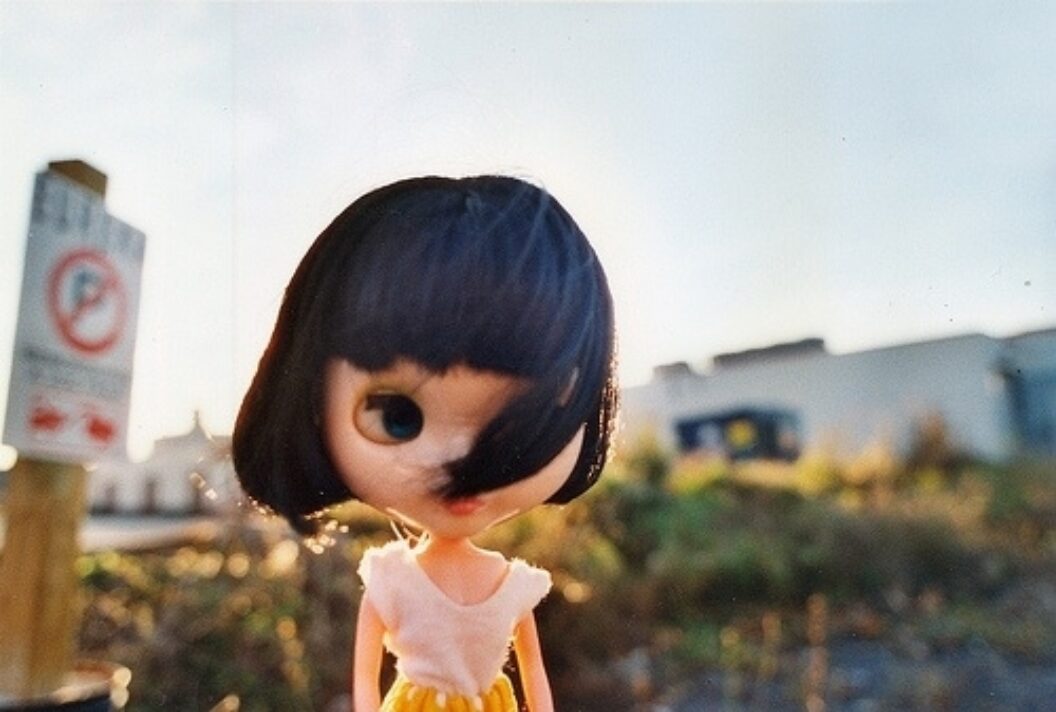 The following is my attempt to jump through time Courtney-style. The two of us looked back at the 2009 interview, which led to a few follow-up questions, on top of questions about her new projects (which were top secret back when we first spoke). Apparently there is yet another book in the works—an entire draft of which she scrapped—about her ambition to fly a helicopter. She's also looking to buy a motorcycle. How Courtney has time to write me e-mails is beyond me, but I'm happy to have someone else in my life who appreciates the B-sides (or actually, the melancholy A-sides) of Surrealistic Pillow and has on many an occasion offered to make me the perfect gin and tonic if we're ever in the same city.
May, 2011
Rebecca Keith You've written two books in the past two to three years, no? How do you work on projects simultaneously? Do you switch back and forth?
Courtney Eldridge I started Saccades Project the last week of October 2009 and finished in early March 2011. Then I started DECCA one year ago, and finished this April. So, two books written within eighteen months. They weren't exactly simultaneous, though. Working on Saccades Project, now called Ghost Signs, in collaboration with artists, one day, I stopped, because I realized that between October 2009 and March 2010, I had written over one thousand pages. So, despite the fact that the original outline for the project had it all mapped and charted out, that it would take one calendar year, measured in eight-day increments, I stopped the collaborations—I stopped all writing, inside six months time, because it was overkill. I took a couple weeks, needed a break, and I'd just moved to LA.
Broke, as always, I wanted to write something for my friend and writing partner, Patrick, for his birthday, something fun, easily consumed, maybe a movie treatment. The first thought that came to mind was a remake ofLogan's Run, only to IMDb it and find out that it had been in the works for years. Then I thought of Westworld, checked, and that was also taken. So, facing strike three, I figured I better write something of my own. I did try simultaneously editing two books, which proved too confusing. So, after much trial and error, I switched off, spending one month focusing on one book, and the next month focusing on the other.
RK How did you reach out to teenagers to submit work to Saccades?
CE It took about four months to get the proposal written and site designed. Much of that time was spent online, at Flickr, and checking out tons of artists and websites. I would spend entire work days just cruising around, jumping from image bank to image bank, downloading thousands of images, anyone and anything that caught my eye.
And one of the artists I kept seeing, one of the first teen artists I really began to follow, was Mike Bailey-Gates. So I wrote him a note right after the site went live, and I invited him to collaborate. He wrote back the next day, and he said yes. After we worked together, I approached Laurence Olivier-Martel and Tara Violet Niami. They're friends of Mike's, so they knew what we'd been up to, and then they signed on as well. One by one, that's how it went. But Mike was really the turning point because I didn't have to sell him at all. He was so game, so ready to jump—he didn't care about my CV or need referrals, he just liked the idea and wanted to see what would come of it. When I wrote him I just talked to him, told him the general outline for the story, requested he consider that story and give me a series of images and a playlist. It still makes me so happy that my first collaborator was a teenage boy, actually, and not a girl. Because I want this story to appeal to both, equally, and I certainly want to work with young artists, boys and girls, equally.
RK Now that the book is done, Saccades is still active and you said you might take on guest curators for the site. So once the book comes out, will you see the new photos you post as responses to the story or more like missing pieces—things that happened off the page?
CE Mostly I just choose any image I find inspiring, meaning I post every morning, usually around 6:30. So anything that gets my ass out of bed, that qualifies. The focus for me is continuing to work with visual artists in the interim, between books, and to continue opening up the way I work, the way I write. Sometimes I will see an image that fits so nicely into the story, and I choose it for that reason. But it doesn't have to be literal in any way, or sometimes I don't see the connection until much later. I just know there's something there that catches my eye, and you never know how the pieces might fit together down the line.
Yes, I have my first curator lined up for June (the fire-breathing Stacie B. London, woot!) And I'm also about to start a Featured Artist series, which will simply be a series of 12-18 images by someone I've just discovered along with a very simple interview with the artist. The dual purposes being to give individual artists more attention—and what better way to reactivate the project blog between books? In lieu of Picture of the Day, I'll post one of the Featured Artist's photos and link to the series/interview on the blog on Facebook. I'm debating Tumblr, yes. Again, how can I make use of this technology, these new platforms, all the amazing artists working out there? How can I make use of all this in my own work? That's what the project's about.
June, 2009 (two years earlier)
RK What made you want to write about the art world in The Generosity of Women?
CE I think it comes back to the fact that I'm an art school drop out, pretty much a classic case. I went to Rhode Island School of Design, and I suppose now looking at it in hindsight, the book was a way of getting back to those roots. I transferred to RISD after my freshman year, and what I had to do as a transfer was attend a six week summer program. The first real experience I had in art school, returning for the fall semester, was being stopped by a limousine driver in a stretch limousine, and the driver asking me for directions to the freshman dorm. And that was my real introduction to art school, truly of, Wait a minute, who is art for and who the hell are you dropping off at the freshman dorm? Is it an old man or is it a freshman? That's really scary.
So that was the wake-up call that, one, art for me wasn't a gender issue, it was way more of a socioeconomic issue, and that's played out my entire writing career, but then the second real wake-up call would've been the first day of going to the RISD art supply store. I'd given serious thought for a while to trying to get into the painting program. I fell in love with painting, and one visit to buy painting supplies and finding out how much—I was shocked what canvas cost, what it cost to buy paint and brushes, and there I was, a middle-class kid thinking, What can I do? I'm going to have to use recycled newspaper and sugar and flour, and I can't begin to participate. How am I going to be a part of this? So art school was a serious struggle, how middle-class kids dealt with the $25,000 a year tuition in 1993. I think in a lot of ways this book came back to that awakening, and I wanted to address those, not just intellectual issues, but really visceral, gut issues of, Oh my god, do I not belong here? So that scene would be the starting point of where I came from.
I think that kind of plays out in Lisa [one of the characters in The Generosity and the issue of these self-made women who are at the forefront of '70s feminism, women who made their own way in a world that—how few and rare that is—people who come from a middle-class background and end up being famous art stars. For the ones that you hear about, you know there are many who didn't make it. I really wanted to stick to the role of art in the lives of real people as I understand them, and people who struggle to make art.
RK I was thinking about how Lisa ran towards the city and the art world, but then later chose to remove herself from it and go back to the suburbs. Joyce remains entrenched in it and sees supposedly everything as inspiration, and then even Adela is drawn to the street mural for Nixzmary Brown [a girl who was murdered by her parents in 2006], which is kind of "outsider art." All the characters are swirling around different kinds of art.
CE That plays into, as much as the politics, the commerce and the industry of art and how that affects individual lives. My personal experience was watching the art world move to Chelsea and really entrench itself in the art bubble that happened in the late 1990s when I just moved to New York, into the 2000s era even, and really weathered post-9/11 better than few industries did. The art world held itself up and exploded. And what was always interesting to me was seeing these women—really the reigning queens of Chelsea are Mary Boone, Barbara Gladstone, Paula Cooper, they dominate. Those are the galleries, so I was really fascinated not with creating an archetype but looking at these women who came up through the sexual revolution and their personal responsibility. Do they have more or less responsibility? Do they even have to deal with affirmative rights or not? Shouldn't the bottom line be about the work? That's really difficult as a person who sees how hard working-class kids have to struggle and no longer have a place in New York because they can't get a place to live, and working three jobs myself and seeing that happen and thinking, Dammit! I should've gone with visual arts. I would've had a better chance than with writing. But I don't write to pass judgment. I think the job is really to ask questions and present a case and let readers decide, and many people are going to disagree with you and they're going to side against you, and that's okay. I think one of the problems I have with women and art and the whole discussion is that there's too much need for approval, frankly.
RK By the artist?
CE By women in general to have consensus. We don't need to have consensus. I think it's the job of the artist to stand up on their own, whether they're male or female, to take a stand about what their work is about. I'm not interested in talking about the history and role of women in art. I'm much more interested in women who have learned to take a stand and are willing to take serious critical hits for their perspective, for their viewpoint, for really standing their ground.
RK Like Joyce.
CE Yeah, Joyce. She's the classic case. She came up through the ranks. She's a self-made woman. She went through the whole punk scene. She has her foot in that world, but Joyce is a woman who knows what it is to slamdance. She was there at the beginning. She doesn't need to prove herself to anybody, and I think she has a tremendous strength. And I'm not interested in talking about chick lit or this or that. I'm much more interested in writers who are creating really strong, complicated women, like Joyce and the others. She comes up all the time, like still to this day, Joyce will speak up completely out of the blue. I try to quiet her. She's so foxy.
RK I'd love to keep hanging out with her.
May, 2011
RK You said back in the day you weren't interested in talking about chick lit, but I remember you were pretty pleased that the cover of The Generosity of Women didn't have a high heel on it or something. How did you feel overall about the marketing of the book? Also, you didn't do a book tour or readings or Twitter or blog or any of that specifically around that book, but the lead-up to Ghost Signs, via Saccades Project, involves a huge web component. What led you to make that choice, and do you plan on doing the full self-promotion blitz when the book eventually comes out? Hopefully your Saccades collaborators will help get the word out?
CE To be honest, touring wasn't an issue. Partly, but only partly, because I was living in Argentina at the time, and between the rise of technology and the market plummeting, the publishing world was in turmoil the year before that book was published. I didn't know it at the time, but now, looking back, I realize how lucky I am that I had a publicist at Houghton Mifflin Harcourt, sending out books, trying to get some reviews. But still, by June 2009, staffs had been cut, publications were folding right and left; there were far fewer outlets for print reviews and online was just coming into focus from the perspective of big publishers. This happened inside two years—in 2007, there were publishers offering first-time novelists million-dollar contracts, and a year later, those same publishers were firing their entire publicity departments. So, again, I was very lucky my first novel made it to print. I know many did not.
Self-promotion is a difficult subject, one I'm trying to figure out in terms of my own comfort levels. That is, negotiating what I should do for my work, what I have to do, what I'm willing to do, and what I'm not willing to do. Even now, as I type, I'm thinking, When the time comes, and this piece appears online, do I really need to post this on my Facebook page? Is that necessary? Publishing has changed so radically in the past few years alone, and day in, day out, seeing how much self-promotion goes on in the literary world online, I can't help but wonder what would have become of our greatest writers had they been confronted with current technology. Really, can you imagine John Updike writing a status report: "New poem out in Black Boot Brigade in Ireland. Check it out!" Or what about Emily Dickinson? Would she have had some sex-crazed lit-girls-gone-wild alter ego? I mean, just imagine how demoralized and despondent Melville would have been, had he read his Amazon reviews: "This book sucks Moby Dick and balls!"
So far as I can tell, like any art, the art of self-promotion requires being brutally honest about what you do well and what you don't, taking a serious inventory of your strengths and weaknesses. Right now, I think I'm a far better advocate of others—I'm certainly far more comfortable in that role. What I truly enjoy about Saccades Project is searching, finding, and supporting visual artists, especially teenagers and/or self-taught artists. Getting out of my own way, my own head, thinking about someone else and their work. In that sense, it's by far the best thing I've done personally and professionally. And when I see one of those young artists land a big review or assignment, whether a national art award or a review in the Huffington Post or a fashion feature for Urban Outfitters, it's a bigger rush than any success of my own. Honestly, to receive an email from one of the artists, sharing their good news, or to sit down with my morning coffee and see one of them profiled on Ben Trovato's blog, I'll shout and clap my hands, bouncing in my chair.
On that note, the best thing I can say about Facebook is the artists I've met this past year. For example, my friend Tim Buckwalter, who is brilliant and never fails to lift my spirits, deranged as he is. And, through Tim, I met the painter Betty Tompkins. I love that when you Google Tompkins, her site comes up with this description, which is spot-on, excuse the pun: "Large scale photorealistic paintings of heterosexual intercourse." We met because Tim recommended she read Generosity, and then she and I became friendly, started corresponding a bit, and in the process, she mentioned the Generosity character Joyce Kessler. Tompkins has been in the New York art world since the '70s, and she said she loved Joyce most of the six characters, but she wasn't sure whether or not she'd want to show in Joyce's gallery. Let's be honest: that book got little to no attention, but on the bright side, I got to have a conversation with painter Betty Tompkins about a fictional character, a Chelsea art gallerist named Joyce Kessler. Naturally, I couldn't help myself. I said, Betty, trust me: Joyce Kessler would sell the fuck out of your work. Which was possibly the most rewarding moment with that novel, and imagine, that I owe it to Facebook. By the way, Joan Didion is not on Facebook. I just checked.
RK I finally read Play It as It Lays, which you mentioned in our first interview is one of your favorites. I was riding the subway last week, completely engrossed, and then looked up before my stop and saw that the guy across from me was reading it too—the same edition with the Julia Fullerton-Batten photo you love so much. As a huge Didion fan, I can't believe it took me so long to get to her fiction. And now that I've read it, I can see the influence in your narrative style in the novels—these snapshots that slowly fit together, though Didion has a cool reserve and your characters come on with more of a fury/frantic/chaotic heat/buzz.
Maria's loneliness and ennui feel completely relevant and possible today in a general sense. But the details are so time and place specific, that late sixties Hollywood, romanticized in a grotesque way. Do you think the same story could be written today? Do you think now she'd be checking Carter's Twitter and Facebook to fuel her misery or would she specifically avoid them?
CE Now that's a picture: two people, sitting across from each other on the subway, both reading the Julia Fullerton-Batten edition of Play It As It Lays! No. I think every character is born in a specific time and place, that they're as much products of their environment as you or I. As contemporary characters, Maria Wyeth couldn't be written today anymore than Anna Karenina or Clarissa Dalloway. On the other hand, when I first read Play It As It Lays, in the mid-1990s, what floored me was that it's one of the most confrontational opening lines I know: "What makes Iago evil?" Cutting right to the quick, and before you can catch your breath, you're immediately challenged with the trapeze-artistry of Didion's narrative technique—such a bold move, changing up from third-person to first-person in a matter of a few pages, while moving backward and forward in time, while simultaneously juggling chapters that are a page-long or even a paragraph-long. And she makes it look so simple too.
So it wasn't character or story, it was her structure that most influenced me, and that definitely played out in writing The Generosity of Women. Trying to figure out how to organize six different voices, six different stories, while moving backward and forward in time. Then again, Play It As It Lays is set in Los Angeles, and all these years later, here I am now, passing the Hollywood sign every day, hiking Runyon Canyon. So maybe her influence has been more far-reaching than I realized.
Read part two here.
Rebecca Keith's poems, essays, and interviews have appeared in Best New Poets, 2009, The Laurel Review, The Rumpus, Dossier, and The Millions, among other publications. She was a semi-finalist for the 2010 "Discovery"/Boston Review poetry contest and has received honors from the Atlantic Monthly. She holds an MFA in poetry from Sarah Lawrence College and is a founder and curator of Mixer Reading and Music series in New York City. Rebecca sings and plays guitar and keyboards in the Roulettes and Butchers & Bakers.
Courtney Eldridge is a writer living in Los Angeles. Her latest novel, The Generosity of Women, is available from Houghton Mifflin Harcourt.