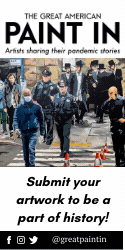 Right from the get-go, you know this book is going to be quite a feast. With a title like Corpus Delecti (translation: the body that derives or incarnates pleasure) Coco Fusco lets us know that this collection of texts will cover a landscape, as much physical (Americas), as spiritual (the ring of Latin hints at religion), as ironic (the cover photo shows a flailing Ophelia, with a picture of an August moon and palm trees held in her mouth). Like her first book, English is Broken Here; Notes on Cultural Fusion in the Americas (also brilliantly titled), Corpus Delecti is full of passion and provocation. For this author/editor knows that we don't know enough about the other half of the Americas map, and single-handedly she has made it her mission to take us there.
From Cuba to Mexico, Chile to Argentina, East LA to the Lower East Side, Fusco is an authoritative and lively guide. Along the way, she hands over the reins to those who know their territory best, so that we have long discursive essays on Venezuelan performance since the '70s, one-page "personal testimonies" by artists Tanja Bruguera, Leandro Soto, Felipe Ehrenberg, and Nao Bustamante among others, and position papers that reinforce the significance of such key artists as Lygia Clark, Helio Oiticica and Ana Mendieta. Like successful travel, surprises abound. Each new page provides a new discovery, taking us down an unexpected path into material so foreign that it can frequently change the way we think and feel. Indeed, Fusco's book informs as much as it seduces, so that by the end, one feels not only refreshed but also that one wants to be there.
Corpus Delecti joins a list of Routledge books on performance and cultural studies that have been steadily filling bookshelves since 1991. This latest is an essential reference for artists, scholars (and travelers) alike.
—RoseLee Goldberg
Corpus Delecti: Performance of the Americas, edited by Coco Fusco, has been recently published by Routledge.
Originally published in
Featuring interviews with Om Puri, Uncle Mame, Donald Baechler, Monique Prieto, Aleksandar Hemon, Paul Beatty, Arthur C. Danto, Julien Temple, and Miriam Makeba.