Discover MFA Programs in Art and Writing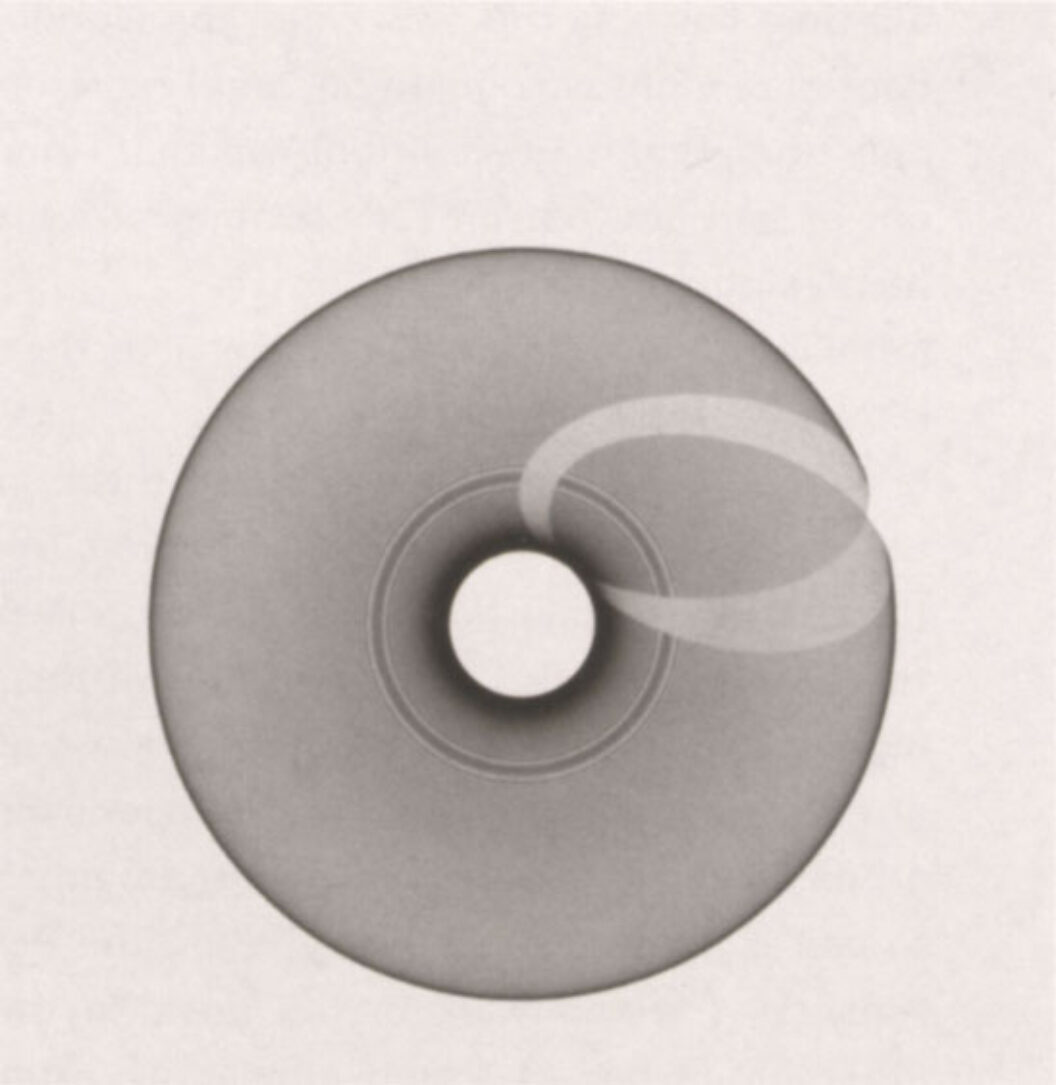 I live downstairs from Corban Walker. This week I heard a tremendous commotion in our hallway. Several men were grunting and straining as they lifted a huge box up to Walker's loft above me. My ceiling creaked. Dust fell. Then the building became quiet again. Something had moved in with Corban Walker. Something was going on upstairs.
Walker and I were acquainted, so, curious, I called to ask if I could visit. As I entered his loft, I saw the new lodger: a sleek HP DesignJet 500 series professional printer. Hung low on an adjacent wall was a large drawing, Untitled (345), 2005, measuring roughly 45 inches square. Not only was the drawing hung low, the image—a sphere made up of hundreds of swirling, repeating lines—was placed low on the paper. As I approached, my center of gravity seemed to shift downward, as if pulled by a magnetic field within the drawing. My sense of scale was completely askew. Had I become small enough to come face to face with the intricate detail of a subatomic particle? Or had I expanded to a gigantic size that allowed me to see some vast urban environment as on entity? It was a puzzling and exhilarating way to experience space. The drawing appeared perfectly harmonious and at rest, and yet, as in Jefferson Airplane's song "White Rabbit," "logic and proportion have fallen sloppy dead."
In this new series of drawings, Walker explores the rich ground where human mind and electronic machine meet. As I watched him feed instructions into his computer's CAD program, human input and machine input began to blur. A sphere appeared on the screen. It expanded and contracted, often reacting in unpredictable ways to Walker's commands. I sensed a thrilling and sometimes exasperating communication occurring.
Several days later I viewed some of Walker's earlier work. The connection between the new drawings, his past explorations and his own body became clear. Because Walker is four feet tall, he has a unique perspective on the human experience of scale and built space. In a 2003 series of photographs of buildings, fragments of facades and interiors that are shown upside down or sideways, space is completely out of kilter. There is nothing to hold a viewer in place. Some of these images closely relate to Walker's new straight-line CAD drawings, such as Untitled (Drawing 1), 2005, whose innumerable shifting, overlapping planes throw scale and orientation into confusion.
Walker's new work is a riveting blend of his unique approach to perception and his refined partnership with the machine. This series could not have been made with the human hand alone, and it could not have been made by an artist who was not able to keep a keen ear open to the machine and to allow its subtle and powerful independent spirit to speak right along with his own.
Amanda Means is an artist based in New York.
Originally published in
Interviews Dana Schutz, Harrell Fletcher, Tacita Dean and Jeffrey Eugenides, Frederic Tuten and Bernard Henri-Lévy, Lynne Tillman and Paula Fox, Judd Ne'eman and Janet Burstein, Charles Atlas, and Marsha Norman and Adam Rapp.