Discover MFA Programs in Art and Writing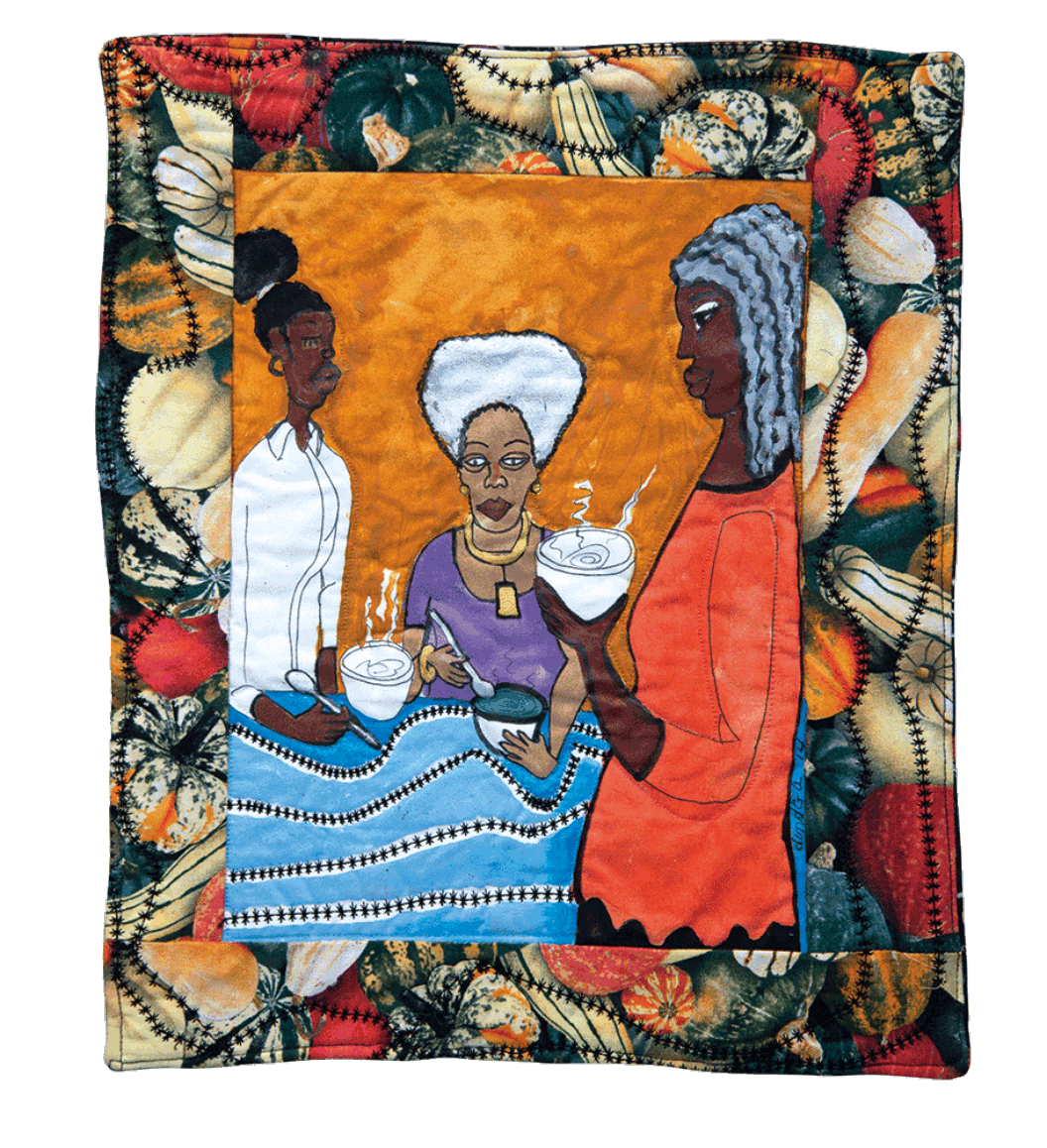 In his introduction to BOMB's oral history with Dindga McCannon, Philip Glahn writes, "McCannon's practice spans several decades and struggles—some more personal, others more public, all of them equally political—as well as a multiplicity of materials and methods, all born of specific forms of necessity and utility." McCannon and her housemate, the chef LeonRaymond Mitchell, encouraged by their dinner guests, self-published a cookbook of the recipes they serve to friends at their home. Three excerpts from Celebrations: Quilts and Cuisine are reproduced here for our readers. McCannon noted, "I had a good time looking for and finding food-themed fabrics for the small quilts that I used throughout the book along with pen and ink drawings." This collaboration contains life's joys: food, art, conversation, community, and friendship.
"Cookbooklets" for three recipes from Celebrations: Quilts and Cuisine are included in BOMB 154. They are also available to download for free here, along with a guide for assembling them.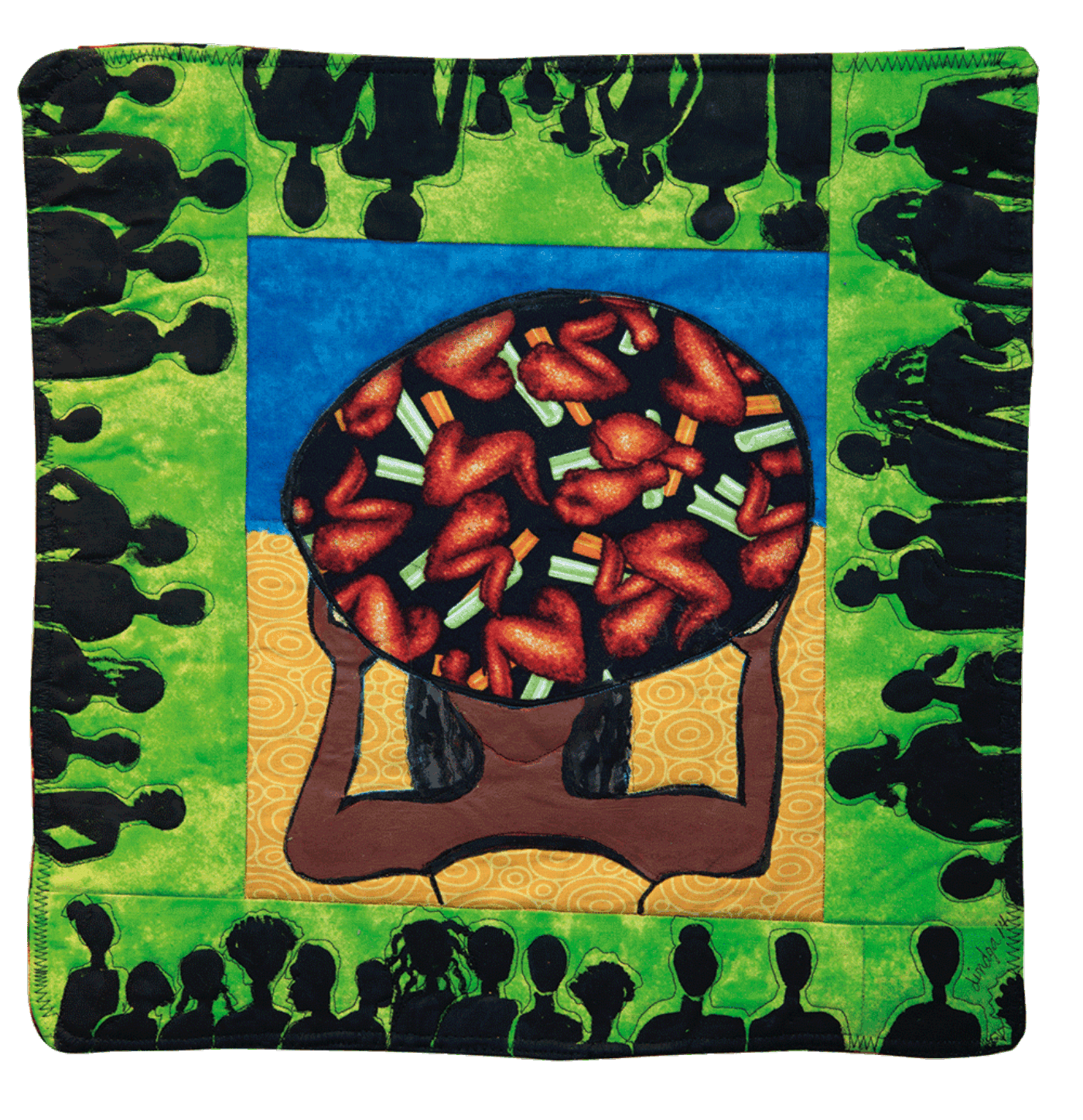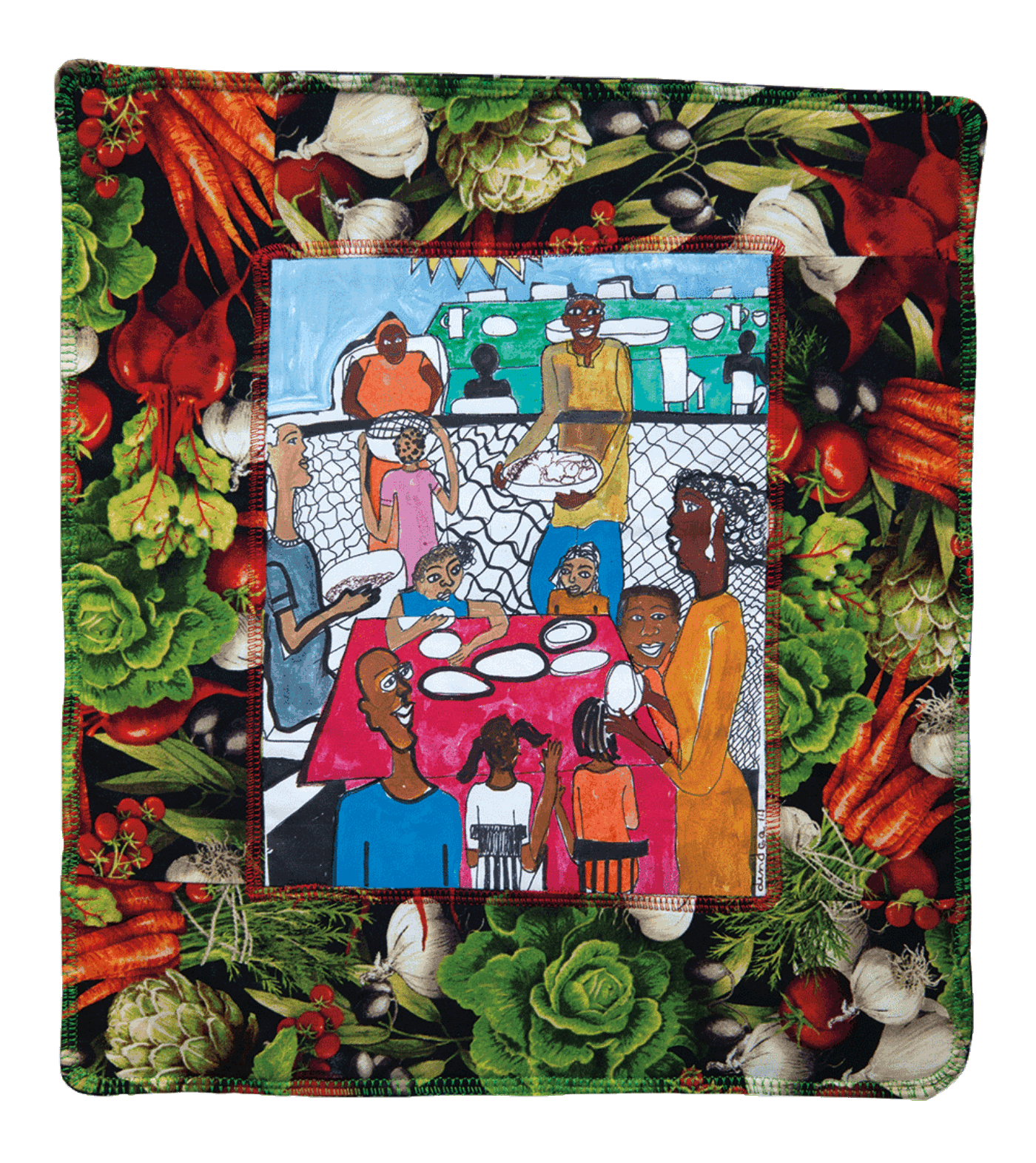 BOMB's Oral History Project is dedicated to collecting, developing, and preserving the stories of distinguished visual artists of the African Diaspora and is supported by the Seth Sprague Educational and Charitable Foundation, the Dedalus Foundation, Humanities New York with support from the National Endowment for the Humanities, and with public funds from the New York City Department of Cultural Affairs in partnership with the City Council. Any views, findings, conclusions, or recommendations expressed in this publication do not necessarily represent those of the National Endowment for the Humanities.
Originally published in
Our winter issue includes interviews with Tashi Dorji, Danielle Evans, Walton Ford, Guadalupe Maravilla, Mary Lovelace O'Neal, the Ross Brothers, and Aaron Turner; DIY cookbooklets from Dindga McCannon; poetry by Rae Armantrout, Imani Elizabeth Jackson, and Allison Parrish; prose by Langston Cotman, GennaRose Nethercott, and Brontez Purnell; a comic by Michael DeForge; protest drawings by Steve Mumford; and more.