Discover MFA Programs in Art and Writing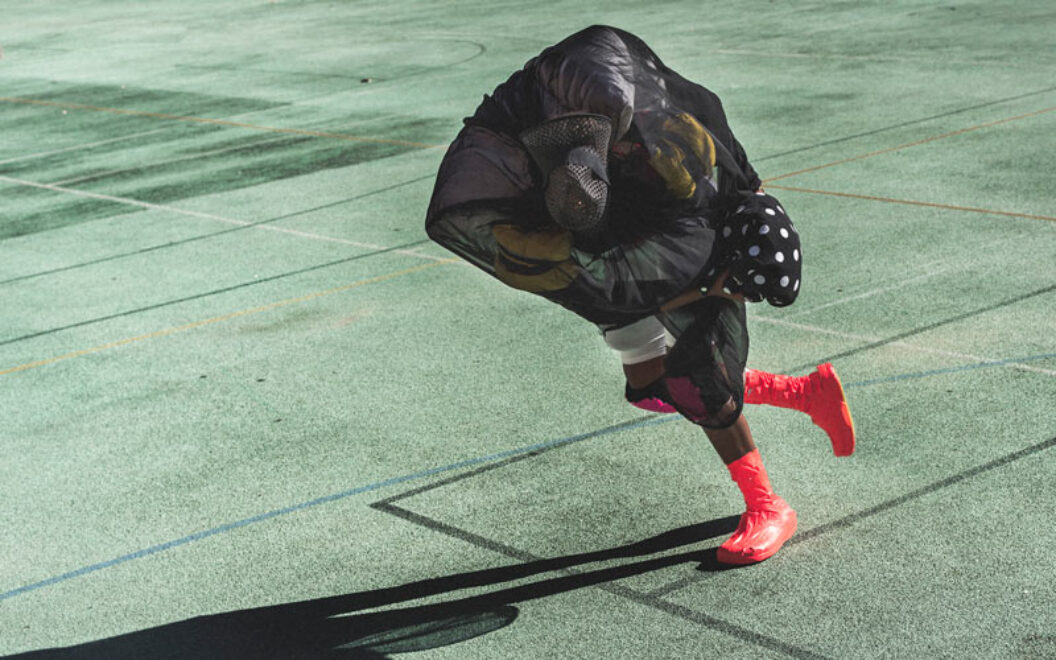 I always thought polka dots were synonymous with HIV/AIDS—just as the red ribbon, the pink triangle, and President Reagan all are—until I was at a dinner party with a gaggle of artsy AIDS-aware types. When I said as much I was met with blank stares, leading me to consider how I came to such a conclusion.
When I was young, AIDS was mentioned everywhere: on school posters, in special TV episodes, in magazines. Until one day it wasn't; after a long period of hard-won visibility, the production and dissemination of HIV/AIDS-related culture was severely reduced. I call this period the Second Silence, which started in 1996 with the introduction of life-saving HIV medication and ended in 2008 with the Swiss Statement—a confirmation that people living with HIV on treatment could experience a suppressed viral load, making it virtually impossible for the virus to be transmitted. Within the Second Silence there were still new diagnoses, deaths, emerging modes of thriving and surviving, and medical and political breakthroughs. But no longer was any of that part of the larger conversation. AIDS went from a public concern to a private experience.
Like many others on the Generation X/Millennial cusp, I came of age as a political and sexual being during this Second Silence period. When I started to process what AIDS meant for me, I did so in isolation. I came to find that there's something profound about being consumed by something not reflected in the world. It leads many of us to see "it" even if "it" is not there: in code, hiding in plain sight, in absence. Within silence, we do what we can to reconcile the world we need with the world we have.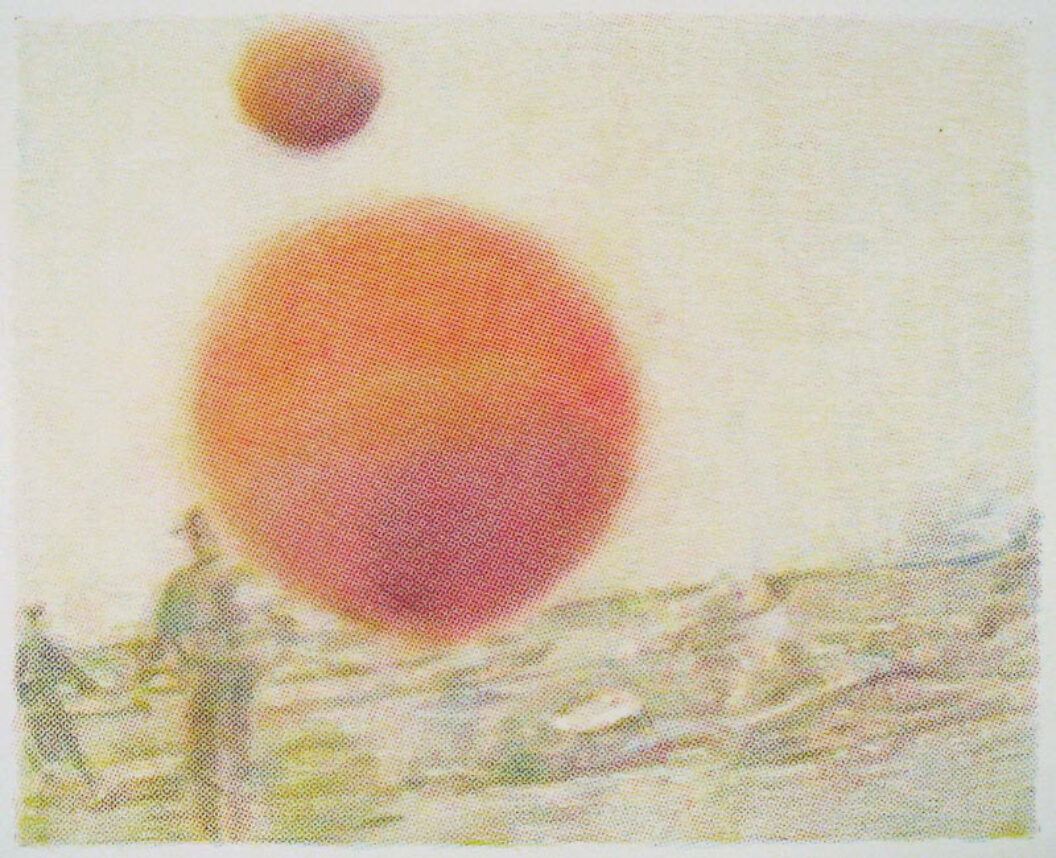 Polka dots appeared to painter Yayoi Kusama in childhood hallucinations related to trauma. As an adult they've become, for her, a habitual act toward freedom. For painter Stephen Andrews, dots are a tool to excavate what's otherwise hidden. It's how he parses through silences. For me, seeing and claiming polka dots as being AIDS-related was a way to make the disease visible while it was both ongoing and silenced from the public realm.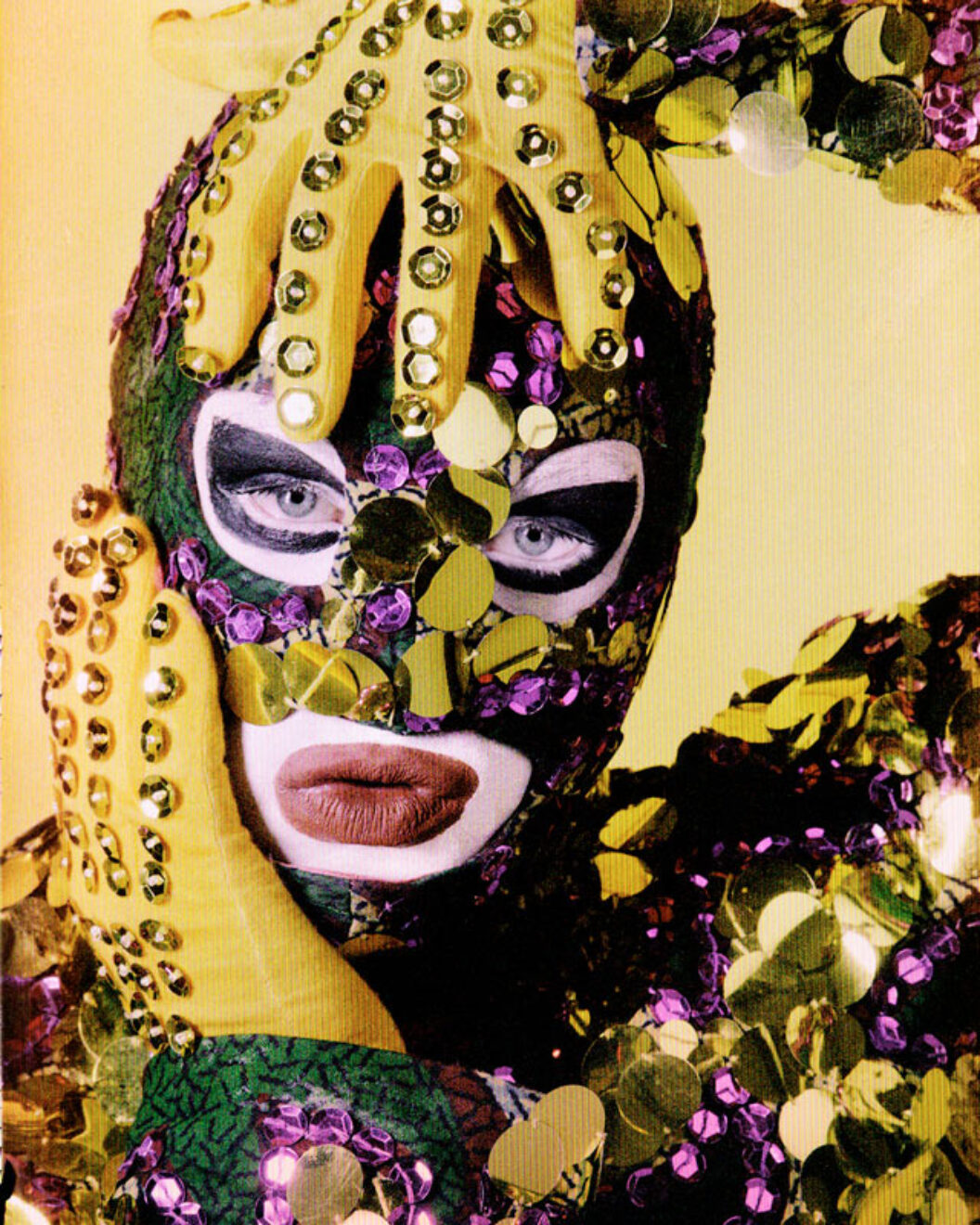 Cultivating an AIDS-related meaning to these dots is not unique to me. It's been suggested that artist Leigh Bowery's use of polka dots was an aestheticizing of Kaposi Sarcoma, a cancer associated with HIV/AIDS.
Similarly, polka dots are hiding in plain sight in AA Bronson's powerful photo of Felix Partz in the hours after his death; they are the candies in Felix Gonzalez Torres's portrait of Ross, the backdrop for Leslie Kaliades's self portrait, the sky in Julia Randall's piece, and on the bodies of Madonna's back-up dancers in the 1980s, living with the virus.
Polka dots as an AIDS signifier continue to be seen. In R. Kelly's Trapped in a Closet (2005), characters become part of a constellation of dots not dissimilar to the Center for Disease Control's early mapping of sexual contacts among homosexual men with AIDS (in part responsible for the creation of Patient Zero). With these dots they are talking about the spread of "the package," code for HIV/AIDS. In recent works by visual artists Luis Alberto Rodriguez, Sam Vernon, and Pato Hebert, the dots become less about the illness per se, opening up to interpretations of possible kinship among marked and often forsaken communities dealing with HIV and negotiating visibility: reflecting, hiding, and haunting.
In recent years, the Second Silence has ended, replaced by what I call the AIDS Crisis Revisitation—with films, exhibitions, and books remembering the early days of the crisis. Now polka dots have become less symbolic of HIV/AIDS and more a reminder of the deadly silences that continue to mark the epidemic.
Theodore (Ted) Kerr is a Canadian-born, Brooklyn-based writer, artist and organizer. Formerly the programs manager at Visual AIDS, he is a founding member of the WHAT WOULD AN HIV DOULA DO? collective. His work has appeared in The Advocate, Lambda Literary, Women Studies Quarterly, IndieWire, Cineaste, Hyperallergic, and other publications. He currently has work on view at DePaul Art Museum as part of Danny Orendoff's exhibition One Day This Kid Will Get Larger.