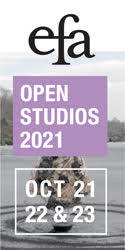 It's Dangerfields on a Sunday, "Open Mike," 2:00 AM, romper room time. The audience here tonight has entertained a platoon of stand-up comics. Comedy #1,001: A Day in the Life of Silly Putty. Why are these people here?
I have been rehearsing my three minutes in front of the telephone booth mirror since 9:00. I could have used the mirror in the Ladies Room, but I wanted to be a big surprise five hours ago. As I look at the dial, I ask myself, "What joke are they waiting for? What laugh haven't they had yet?"
The MC, Don Nickleandime, pauses and reflects a glance towards me. I am now in the area between the bar and the microphone known as Total Darkness. He says, tilting his head, "I'm going to bring out a young woman now who is totally new to this business. She's really lovely. In fact she's so attractive I don't know why she's doing this at all."
My clothing brushes the customer tables as I get into my Performance Space. The stage is at a steep incline which reminds me of "on" ramps for the handicapped, or my apartment floor. I am holding my trusty guitar, the "El Kabong."
"Gee, thanks Don," I say. "I never noticed before how handsome you are in a sleazy night-club kind of a way. Where's your girlfriend tonight? A great looking guy like you shouldn't be alone on a Sunday night. Let's give him a big round of applause for being so cute."
The audience is stunk and droned. It applauds.
"Tell a funny joke," said a lady at foot level.
"Strange you mention jokes. I thought I'd stand-up here tonight and write my thesis."
"This girl is really bad," a pant-suited wonder sneers to her imaginary sidekick.
"You look like a bummer," a voice bleats from the fringe.
They were nonplussed that Ed Koch had to hire a third party to have sex for him. They had no sympathy for the busy New York executive who had to fit three month relationships into a one week affair. They were talking amongst themselves. No one even knew who the Harvey's Bristol Creme Girl was.
"Hey can't you be funny?" said the fringe.
I couldn't see the crowd but their breath smelled like Limberger.
"I was going to do a Goethe impression, but I can see what kind of crowd I have here." This is the know-your-client approach.
"Tell a funny joke," insisted a woman who easily could have seen up my dress.
"OK lady, I'm going to tell you a funny joke. I'm going to tell the funniest joke you ever heard." I straightened out my gloves and put down my guitar. "A traveling salesman got a knock on his door. A voice said, 'Chambermaid.'
'Come in,' he says.
I bit down hard on my back jaw, pretending it had been wired at birth.
'Do you need any sheets?'
'No,' he said, looking at her mouth.
'Do you need any towels?'
'No.'
'Do you want to have sex?'
'How much is it going to cost me?'
'A dime.'
'Lady, what do you have in your mouth?'
'Dimes.'"
It may have taken the audience three beats to get it, but when it hit, they were mine. I felt the audience expanding. I asked them over to my house for dinner. I told them to bring the wine. Successfully they had been brought to their knees. It was a step away from actually killing them, however I had a knife concealed in my bodice just in case.
"I'm glad I'm not an Intellectual Striptease anymore," I said to my boyfriend as I approached the bar. "It would have been an anticlimax to comeback through that crowd in my slip." Doing gigs in clubs without dressing rooms made disrobing prohibitive. Since Man needed rewards for positive behavior, I took my dress off as I told Nietzsche jokes.
That evening ending, I learned my purse had been packed by some Comedy Troupe who thought it was a prop. In it was my Mudd Club College ID Card. Now I couldn't cash my checks or renew my Passport. It was my only form of identification.
Afterwards, my lover and I talked about my performance. I lived in a ranch-style hacienda on First Avenue, otherwise known as Snakeyes of the Universe. We decided I should have at least threatened those Heckle & Jeckle gals with dishabille. I agree, but felt deep down I would have been reducing myself to their level. Yet one thing I learned that night was I need something to lean on. I need a consistent image. I immediately went to my dress rack.
My dress rack ran the width of the apartment. It was on a 45 degree angle. It bordered the BOHO Yacht & Country Club. These men, who are contemplators of that great Houston River, discuss popular culture and still think a quarter is worth something. I loved their carefree anecdotes about life on the Road. They were so Soave Bolla. It was always Happy Hour.
For a few of my compadres who were unfortunate to live above the sacred valley of 14th Street, I taped their rambunctious salons. Fairly soon everyone wanted to belong to the Club. We even started a Ban the Bum Committee. It's main function was to redress the poverty situation. We distributed stylish used '50s clothing replacing the unstylish used '50s clothing their lack of better upbringing forced them to wear.
I choose always to appear in a black cocktail dress. It was a very practical choice, I had six of them. I used to have seven but I ruined my cocktail cum pajama dress smoking in bed one evening. It was a symbolic gesture, mirroring the famous fractured lives of those unable to work 9:00 to 5:00, or go to their house of worship. Flickering like a movie, circa 1929, or circa Beat. I just wouldn't be caught dead without one.
I had made my debut in a different cabaret, Mayhem Playground at La Bamba. La Bamba, which is a kind of Nightbirds Uptown, if you know the neighborhood. (Eight blocks North, if you don't) is where I first strummed my rusty guitar and said, "This is not a Joan Baez impersonation." I don't know how to play, even though I did grow up in the '60s. I had written every one of my lines on the back of my guitar. It is now in the Smithsonian. I had gotten the gig before I got the act.
In the back area beyond the ectomorphic youths playing billiards, I sat next to comedian Dave Street, if you know the neighborhood. It was really Bukowski. I thought that would be my first and last performance. It was here I'd fulfill my artistic guilt, quit the stage and go home to translate 12th century Latin phrasing. (About time!!) Since it was late January, I decided to keep my dress on. But I did have to take off my green brocade wrap. Truth in advertising, I was a Striptease, though much cerebrated.
Dave followed a Molting Albatross with a conscience. Then, he was finished. I thought I heard the opening drums of "Twentieth Century Fox." Was I hooked already?? What about my degree in Neuroplastics? My lofty instrument strained under the mike, "XX$@?!¢$#." This is a song of my People," I announced. The startled look on their faces reminded me that any moment I could become a talking rabbit. What would my role model, Bugs Bunny say in a situation like this?
"What's your sign?" I asked the crowd. I looked at this group of aging Hippies. "I felt guilty when I think about making money and not becoming an artist. I mean, my dear old liberal parents didn't send me to dance, acting, pottery, music, and film appreciation class to wind up an accountant." Although I got a show of support with that line, Packaging as Identity and Designer Trash Bags didn't hit them. But, at least I wasn't reduced to their level. I sangfroid into, "I want a White Boy to make Me Happy," and everyone was.
In my search for the perfect laugh I looked for the truth, as most comics do. I realized in my hungry yet fashionable soul there were other things of Social and Political import. I knew that Glamour was as central to American culture in general, as it was to mine. Therefore, with no brav-a-do but plenty of chiffon frocks, I decided to run for public orifice on the National Cocktail Party Ticket. "Poverty would not be a barrier to Elegance," my campaign literature read. I spoke out; didn't anyone else care about the problems of the ugly? I would, if elected, vote funds into a National Beautification program for the Elderly, Unattractive, and Deformed. I would make grants available to anyone who sincerely proved they needed to be better looking. After all, if doctors and lawyers had to spend time interning in ghetto areas, why not plastic surgeons? With state-of-the-art medical technology, it should be every Americans unalienable right to a face lift!
I became a regular at the Comic Strip. The night that happened I had done a show at Dr. B's in SoHo. It was an Anti-Nuke Theme Gig. I love Theme Gigs. Incredibly I had just thrown a wine and cheese party to Ban the Bomb. A guest of mine had found it extremely difficult to say "Nuclear Holocaust" with a mouth full of H'ors D'oeurves.
By this time I had graduated from the guitar to the Activity Center. It was made by Fisher-Price. I loved to make the "Ding" and hear little Jack Homer go, "Whoophu Whoophu", on his way over the candle. I guess I'm just Old-Fashioned . I usually played my Ode to the Economy, "As Baby sucks harder, Interest Rates often Collapse." "Hit it Boys."
At the C-Strip I wondered how my newly Uptowned flesh reflected. Gravity is so different Up There. The air was brumal. Being a member of the Formally Downtown, I was distraught in the staleness of the Mental Slum. Why had they put all those Comedy Clubs in such an intellectually depressed area?? Property values, I guess. Like my mother before me, I warned the audience to cover their orificii as a taxi cab might fly in. I revealed my home life. I felt a little odd telling Parent Jokes, like TV Jokes, not everyone has one. My mother is so neurotic she won't send out the laundry because she feels it's an invasion of privacy. I think it was my Commercial on the Mary Tyler Moore ITT Technical Institute on How to React, that helped me win the audition. I guess you can't live Uptown without a TV, answering machine, or running shoes.
I broke up with my boyfriend. He lied to me about his age. I would have said, "OK, so you're not the only 14-year-old in the world," but I felt that would have been reducing myself to his level. I wanted to mold him into something I had never had as a child. A Ken Doll. But we were on different wavelengths. When I asked him to come home with me and play "Hide the Salami," he thought it was a new video game. I wanted to teach him things! What could I do? He already wore secondhand clothes and had had banal sex. Till this day I still can't face a Twinkie and a Doughnut. I decided to give up men completely and just Live For My Art. After all, I had gone out with so many guys. I had gone out with some guys who were so awful, I had to put a paper bag over their penis.
I started appearing Downtown more often. I was irregular at Laight Street Again. Everyone in the audience was an actor, in a rock band, or an independent filmmaker. I opened for the group called the Fruitflies. I marveled at Downtown's ability to regenerate itself. I mourned a few friends struck down with PrimaDonnaitis. The disease that afflicts the young and affected in the Minor Stardomix muscles. I felt performing was like having an opening every night.
I started a service where you could send funds overseas to a starving child in India or Biafra. They could receive a copy of Artnews and a box of paints, so even if they couldn't eat the paints they would still feel groovy. Or else an old issue of Backstage, so they could pretend they slept through that audition for you. I asked, "Wouldn't you rather they were starving artists, than starving children?"
Deep down I knew I was telling more truth than was good for me. I knew why I got up every afternoon and into my cocktail dress. I was having more and more performance crisis. I realized I was a sufferer of one of the most horrible of Middle Class diseases. A disease more devastating than Anorexia and Bulimia combined. I WAS A SLUMAHOLIC!!! I felt about money the way an Anorexic feels about food. Money?? My rent was $175 per month. After that everything followed. That's all I wanted, wasn't it? That, and Performing in Pieces, of course.
But Slumaholism creeps. It attacks a primary organ, the Brain. To some, the Final Frontier. All I wanted to do was play with the Rabbits, George. I never saw an angle that wasn't somehow off center, but I never noticed it. I just refused to look up, if I didn't want to eat a piece of the ceiling. I was convinced all life existed on a slant, would always live on a slant, and had always lived on a slant. So what if I was living Uphill? My outlook was slanted! I never wanted money, just a few slanted lines in a New Ave Ragazine.
What finally brought me out of this miasma was my Art after all. I never had cab fare to go to my gigs at night so I had to get a job during the day. I started temping around town. I helped form the Permanent Temporaries Union. Then I was hired by a firm on Wall Street. My boss came to see me perform and reasoned if I had the guts to get up on stage, I had the guts to make customer cold calls. Today I am a Bond Broker. I wear a different uniform. The way I see it, now I'm really suffering for my art.
P.S. Instead of comments on this article, just send your business card.
Originally published in
Daniel Schmid by Gary Indiana, Robin Winters, Lizzie Borden, Jorg Immendorf, Harry Kipper & Roger Herman, art by Carl Apfelschnitt, Kiki Smith, and more.