Compositions Based on Chance by David Goodman
Kadar Brock is focused on the abstract presentation of a fantastical world and creating an analogy for art making and viewing. The stripped down and simple patterning struck me with its rhythmical geometry. The crude markings appear to be left behind by group of cool teenagers bent on creating hazing rituals. While looking through a pile of drawings covered in crossed-out lists of completed painting compositions, I felt that I was looking through a stack of diary entries left behind.

Discover MFA Programs in Art and Writing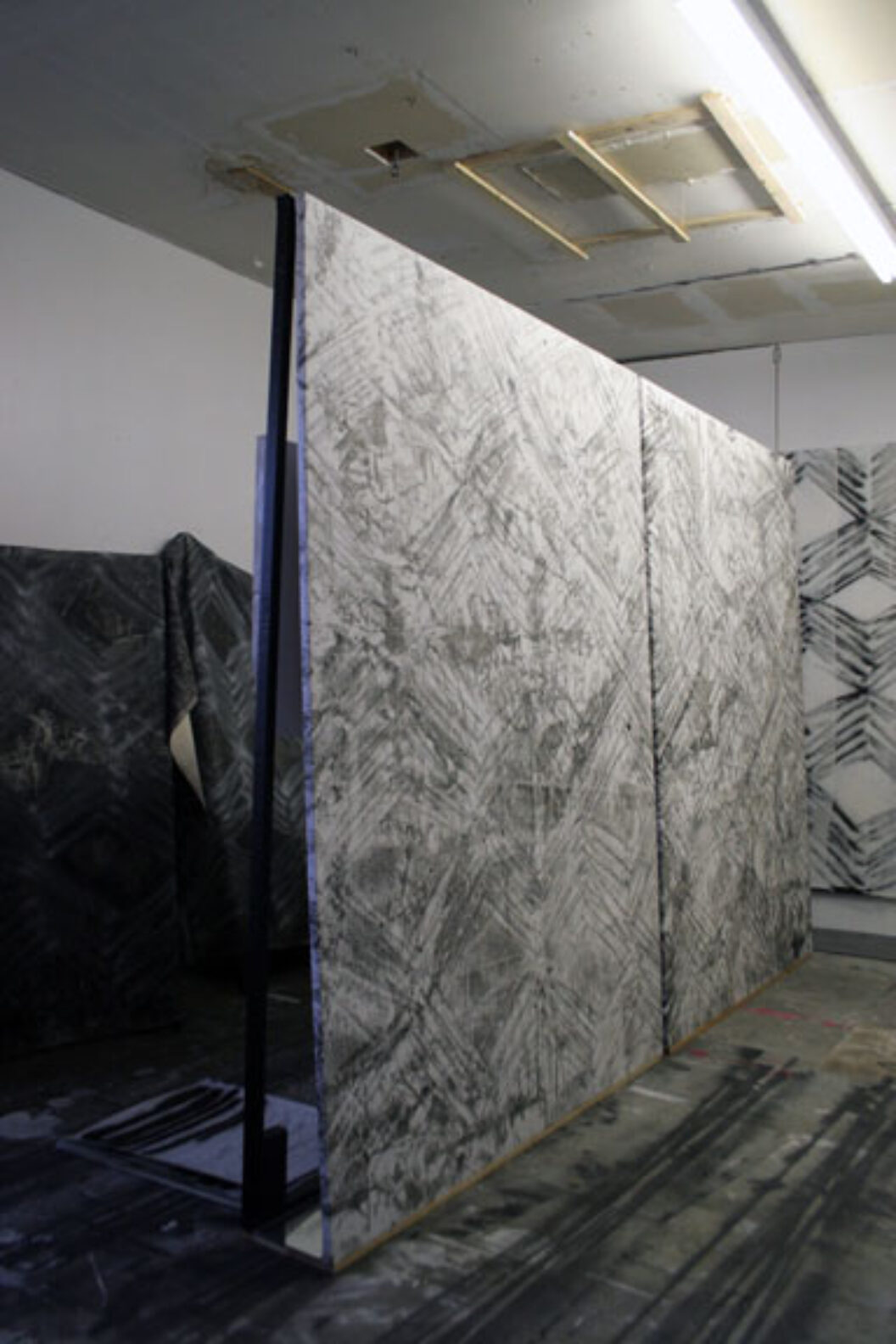 Through a random and appropriated graphic system, Brock rolls a Dungeons and Dragons dice set to generate a personal scar-like language. His marks, determined by the die's symbols and numbers, cover large canvases that are draped over metal structures, stacked against the walls, and leaning back on a makeshift room divider. It's all an invitation to read and decipher the hidden story buried beneath.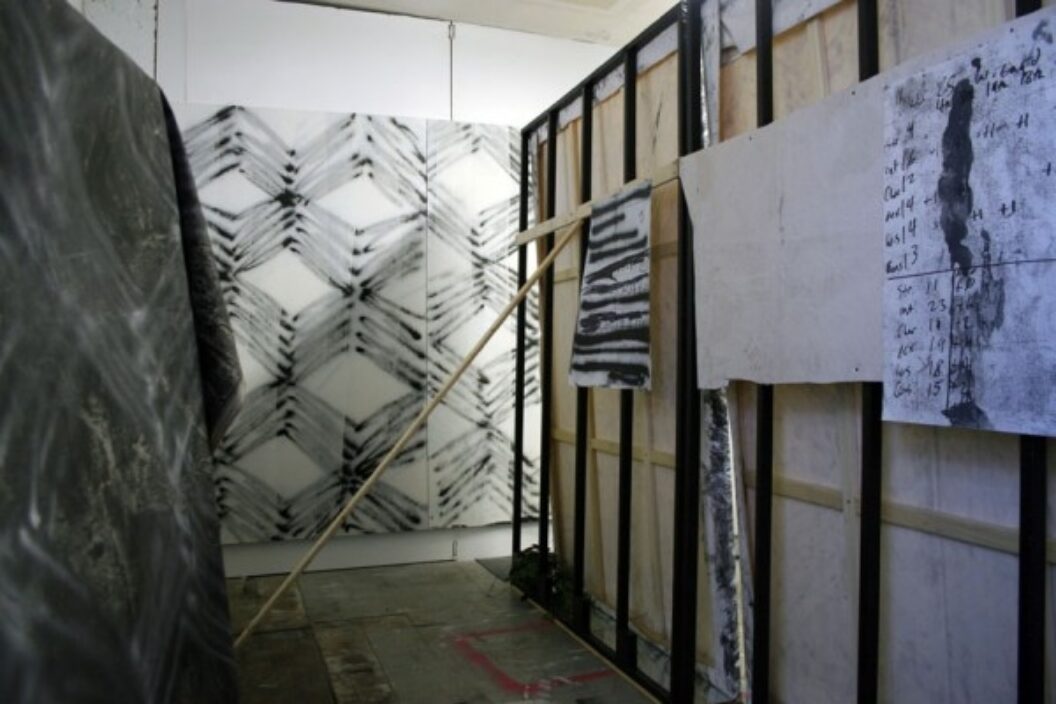 His schedule is as energetic as his paintings. He is finalizing plans for his second curated exhibition, "Inflection" at HVCCA (January 2010), while his first curated show has even yet to open at Motus Fort, Tokyo, later this month. Both high energy group shows, Brock gives no signs of slowing down in curating or painting. For now, he'll keep rolling the dice.
BOMB On The Inside is a conversation series created by David Goodman that engages artists, curators, gallerists, and visionaries to reveal the dynamism and power of creative thought. This piece was edited with the help of Richard J. Goldstein.