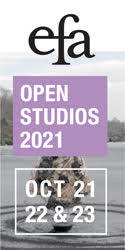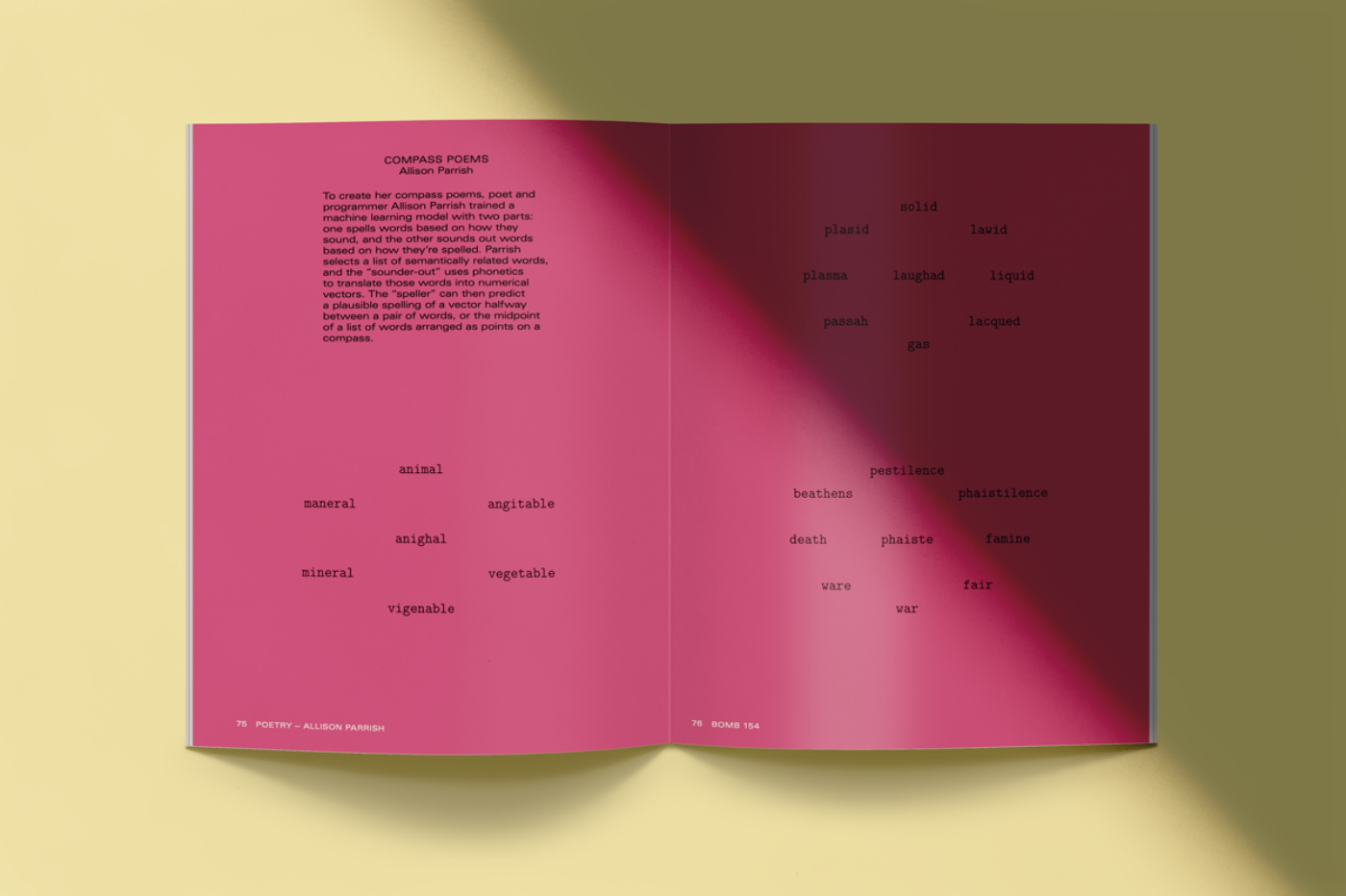 To create her compass poems, poet and programmer Allison Parrish trained a machine learning model with two parts: one spells words based on how they sound, and the other sounds out words based on how they're spelled. Parrish selects a list of semantically related words, and the "sounder-out" uses phonetics to translate those words into numerical vectors. The "speller" can then predict a plausible spelling of a vector halfway between a pair of words, or the midpoint of a list of words arranged as points on a compass.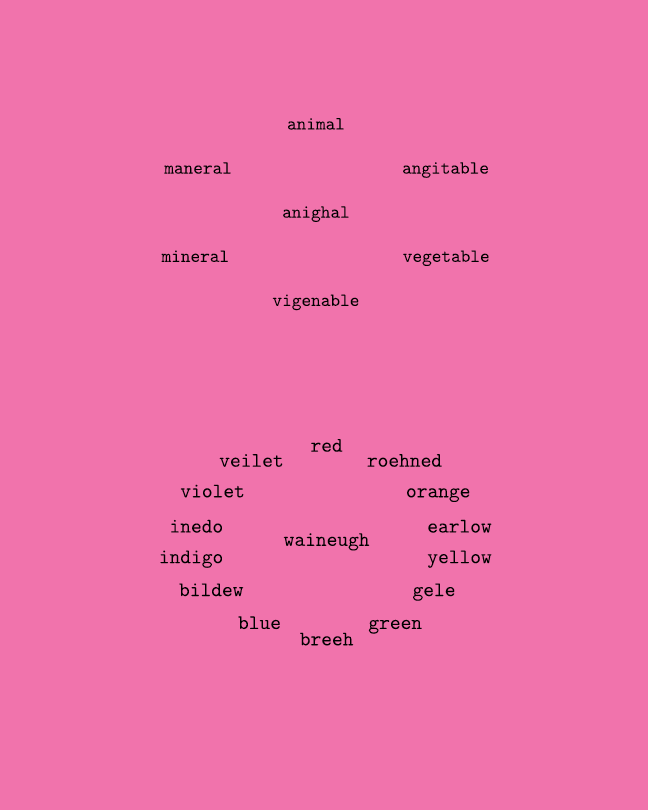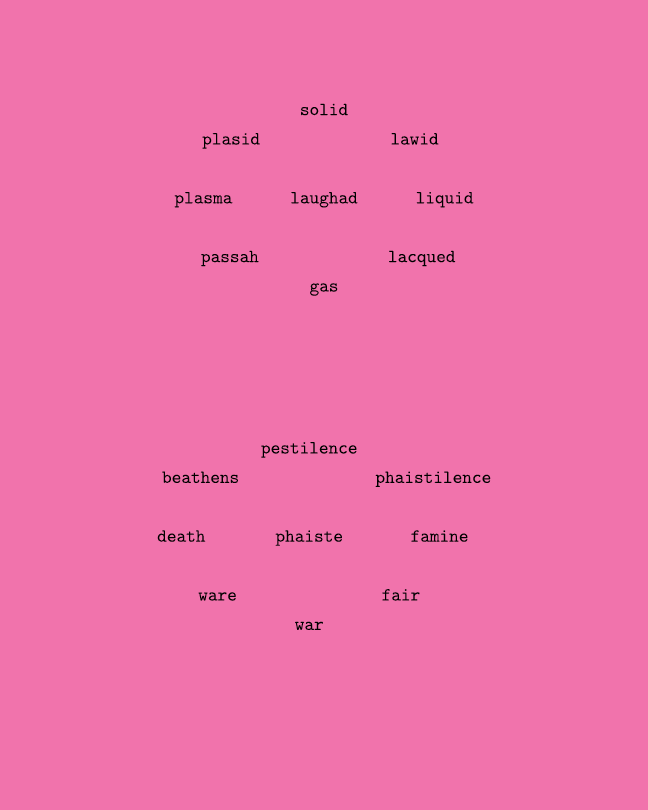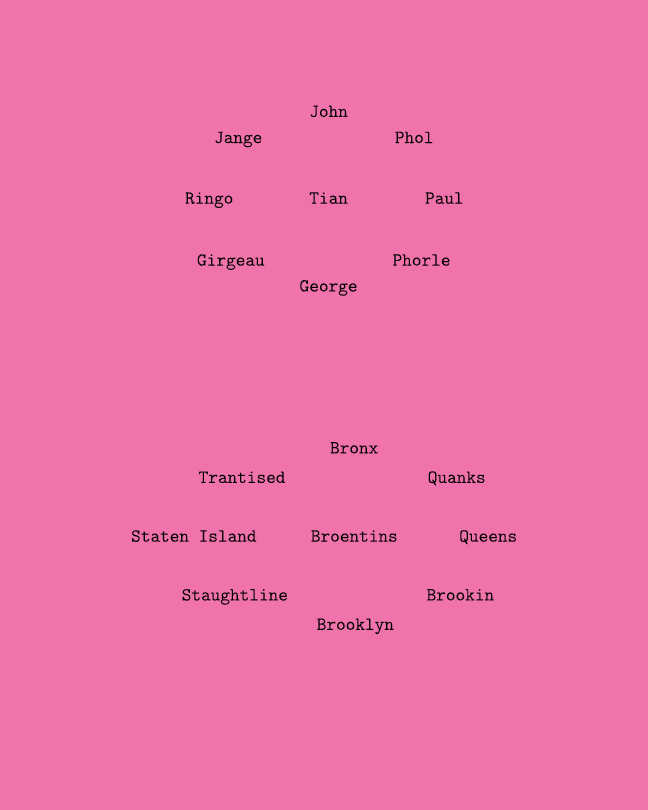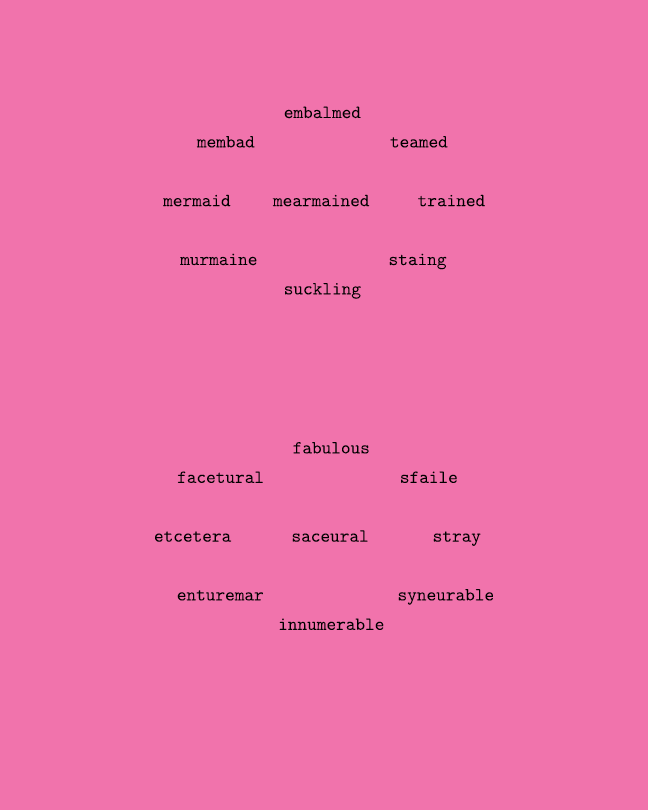 Allison Parrish is a computer programmer, poet, educator, and game designer whose teaching and practice address the unusual phenomena that blossom when language and computers meet. She is an assistant arts professor at NYU's Interactive Telecommunications Program, where she earned her master's degree in 2008.
Originally published in
Our winter issue includes interviews with Tashi Dorji, Danielle Evans, Walton Ford, Guadalupe Maravilla, Mary Lovelace O'Neal, the Ross Brothers, and Aaron Turner; DIY cookbooklets from Dindga McCannon; poetry by Rae Armantrout, Imani Elizabeth Jackson, and Allison Parrish; prose by Langston Cotman, GennaRose Nethercott, and Brontez Purnell; a comic by Michael DeForge; protest drawings by Steve Mumford; and more.