Communications Update: A Cable TV Show by Liza Béar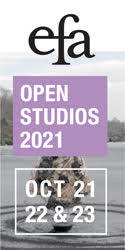 The Public Airwaves: teletype originating in New York travels across the video image beamed from San Francisco and is returned ./. up to NASA's satellite hovering high over the equator and back ./. This is a link via radio waves, free of wires or cables, a frequency configuration ./. Distance is elided, two time frames sealed with a half-second delay, an open-ended channel ./. The ego recedes before instant exposure and instant response ./. Who can own an interaction? Red tape abounds. Artists, like other members of the citizenry at large, being traditionally excluded from new forms of technology as they occur, launch a bureaucratic offensive ./. Simultaneity and reciprocity: we use the demonstration to introduce the satellite, this distant interchange of work or talk, to introduce them to our thinking. LB.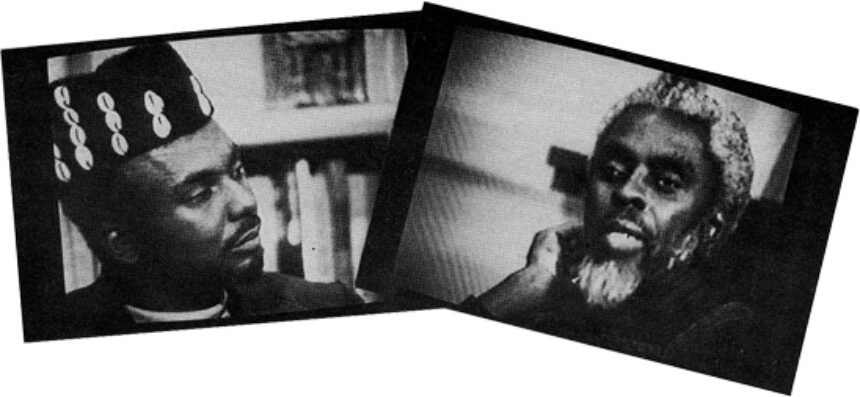 Making Public TV Public: Producer Vicki Gholson (bottom right) with Professor Barbara Wheeler. Dr. Leonard Jeffries and Dr. Wilfred Cartey at Harlem U. (top), 1980, discuss censorship following the banning of several films from the Independent Focus series on WNET.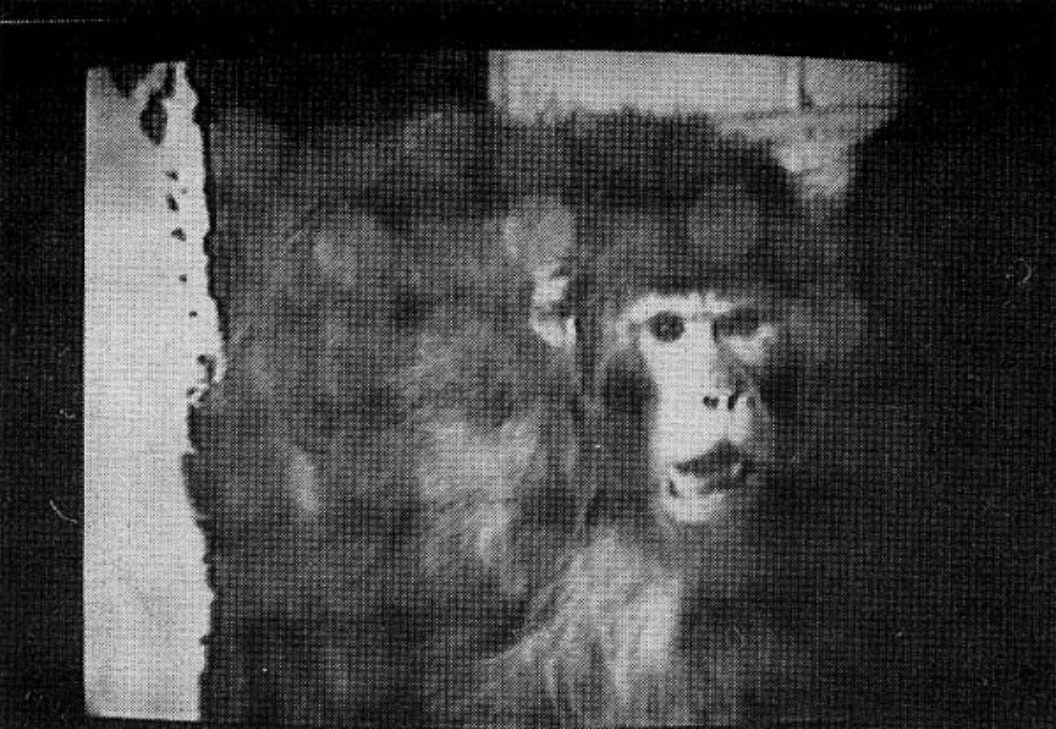 Threats to Freedom/Other Beings: Scarface, Paul Martini's research Rhesus monkey, provides an antidote to cable franchising politics. In Calcutta and other parts of India, their native habitat, Rhesus monkeys colonize vacant apartment buildings.
Birth of an Industry: At Robert Cooper's satellite TV convention in Miami, pioneering inventor Robert Coleman describes the low cost low noise amplifier (LNA) that he developed for backyard satellite antennae. Satellite TV uses an FM bandwidth and provides better reception; in
North and South America alike, outside the urban centers, people supplement their two to three channels of broadcast TV with input from domestic and foreign satellites, including Russian Molyars.
This and the space shuttle program were produced in conjunction with Willoughby Sharp.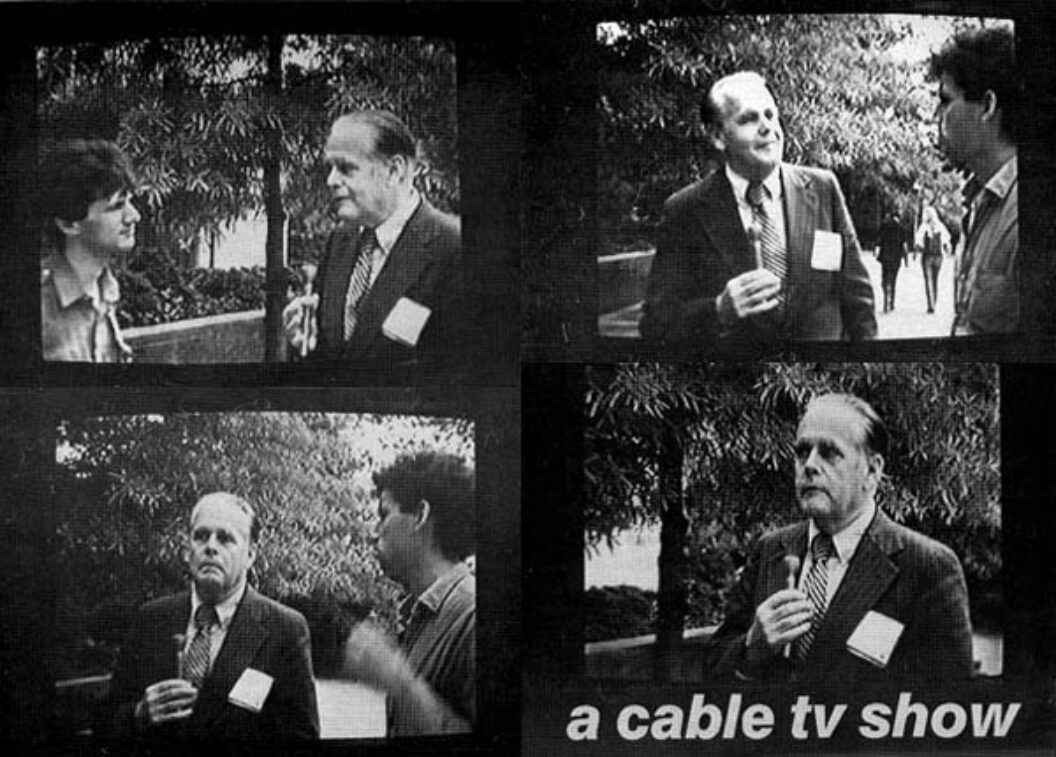 The Last Eighteen Inches: At an international conference hosted by Walter Annenberg, TV Digest proprietor and close friend of the Reagans, government, industry, and academe co-mingle, the prepared paper rules the day and communicators from the worlds apart are subjected to a barrage of hourly disquisitions.
Stephen Torton and Michael McClard question Wilson Dizard* (above) as to the value of such an event in shifting the balance of media power, reversing the dominant information flow from rich to poor nations. Who will provide the means?
*formerly of the ICA (State Department's cultural wing), Dizard was also a broadcaster under Edward R. Marrow.

A year before the Space Shuttle launch, NASA preparations (above) at Cape Canaveral. Liza Béar (below) interviewing an engineer on Launch Pad 39A, one of several interviews with shuttle cognoscenti in a normal work-day ambiance.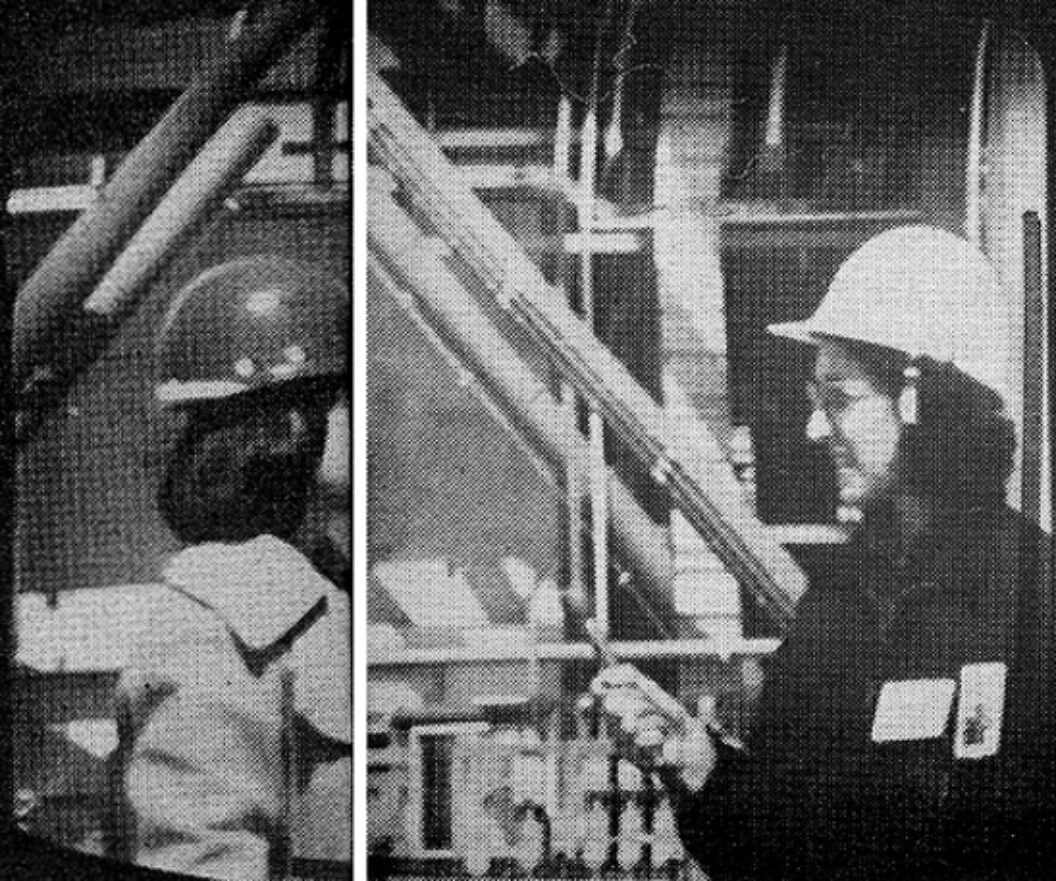 Send/Receive Satellite Network '77: San Francisco/ Terry Fox; Sharon Grace; Margaret Fisher; Carl Loeffler; Richard Lowenberg; Alan Scarritt; Brad Gibbs, NASA. New York/ Andy Horowitz, PISA; Richard Landry; Nancy Lewis; Richard Peck; Betsy Sussler; Willoughby Sharp; Paul Shavelson; Duff Schweiniger. Co-ordinated by Liza Béar & Keith Sonnier.
Originally published in
Barbara Kruger & Richard Prince, Keith Sonnier, Valie Export, Alan Scarritt, and Jim Chladek. Cover by Mark Magill.