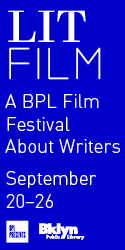 Sitting on a sidewalk in Athens, sitting on the curb in front of a shoe store, Jack saw me and called out, "Are you an American?" and I answered Yes and told him I was looking for a hotel. "Share mine," he said, "a dollar a night."
Jack was from Chicago, a spoiled and wealthy Irishman who wanted to write. He had just gotten to Athens from Tangier. He had reddish hair, pale skin, and eyes Carla calls "sadist blue." He was recovering from an unhappy love affair which, having ended badly and to his disadvantage, made him vindictive and self-righteous. I didn't want to travel alone and he looked like a life-saver. We went to Crete and he hated me or at least it seemed that way. Look, Jack, I told him, you can stay in the house I'm renting but our being together is insane since you criticize me constantly. He didn't argue this point and we agreed to be housemates only. But Xania is a small city and a small Greek city at that and a young woman doesn't leave a man simply. Or at all. Friends of Henry Miller littered the island and all would later descend on me for my unfairness to Jack who was drinking so much now.
I had fallen in love with Charles who arrived with Betsy and her child. She was separated from her husband who had remained in their native land, South Africa. Charles told me that he and Betsy were friends. They seemed like adults to me, the big-time, and when Charlie looked at me longingly, I returned the look. At first we were secretive. Betsy, who was older and probably wiser, seemed to take this in her stride and Charles moved out, into his own room near my rented house. Jack still slept in my bed and every night I would leave my house and go to Charles's bed. He wanted to be a writer too. Jack and I would have pleasant talks together on the terrace. We'd smoke grass and he'd talk about his broken heart. Things seemed ok and in fact they were extremely bizarre.
The first week in Xania I was cast, in my naivete, as the young thing who arrives in town and enters into a world she doesn't understand. This was my screen role in Charles Henri Ford's film Johnny Minotaur. I had been given Ford's address by a Greek called Stephanos. He approached me on the Spanish steps, urging me to go to Crete and look up Charles Henri. Luckily for Charles Henri who left Xania shortly after filming Jack and me in a classic beach scene—I wore a skirt and held a black doll in one hand, a pinwheel in another—he never saw his second heroine devolve into her role.
Xania is made for secretive strolls, its lanes curve from house to house. I took these turns recklessly, leaving my house every night, strolling a curved lane to Charles's bare room where we would lie together on a skinny cot. Morning would come and I'd stroll back to my house. Breakfast at the Gavouria restaurant and a swim before lunch. I took to going fishing and the fishermen would smile as I walked down the pier to the tower and cast my line into the sea. I never caught one.
Betsy continued to be civil to me. We went dancing at a tavern where the Greek sailors did their famous carrot dance. Charles hadn't come and I sulked. Betsy was understanding and her graciousness made me uncomfortable. We watched a sailor place a carrot at his crotch and another sailor hack away at it with a knife. I went to sleep outside the tavern in Betsy's car and woke to find Greek sailors peering through car windows. I was driven home.
The strolls continued. Charles was good-looking, moody, given to short-lived enthusiasms and other things I can't remember. Jack and I socialized with Greek waiters. Waiters have always been partial to me—my mother has always said I had a good appetite. One such waiter took us for really good food in a place where men who were almost colonels cracked plates over their heads even though this was then against the law. The waiter then took us to his home and fed us some of that plum booze that's thick like a hot night itself. Jack and I went home and I went for my usual stroll. Several weeks later it was common knowledge that the waiter's common-law wife wanted to kill me. Alfred Perlès, his wife, and Betty Ryan—the friends of—all accused me of destroying Jack. It was the right time to leave.
The woman who took care of my rented, decrepit house and lived just across the lane offered to wash my hair and bathe me. I hadn't had a hot bath in two months. She heated the water in a huge black cauldron over a fire in front of her house. She sat me in a plastic tub. She even scrubbed my back. I felt she had some sympathy for me, and had watched, from her position in the chorus, other, similar young women.
There was no love lost. Charles slept at my house on my last night in Crete, Jack having sailed away, alone, almost nobly, a week before. I refused to make love with Charles, complaining of the heat and the bugs, and as a final indignity kept my underpants on and slept over the covers, while he slept beneath them. Charles and Michael, who had played Count Dracula in Ford's movie, drove me to the airport. On a similar ride one year later Betsy's husband who had come, I imagine, to win her back, would be killed in a car crash. I got back to Athens.
Originally published in
Betsy Sussler by Craig Gholson, Carl Apfelschnitt by Sarah Charlesworth, Michael McClard by Kathy Acker, Eric Mitchell, Becky Johnston, and Amos Poe. Cover design by Sarah Charlesworth.