Collective Hub: Franklin Sirmans Interviewed  by Monica Uszerowicz
The Pérez Art Museum Miami director talks about local and global communities. 

Discover MFA Programs in Art and Writing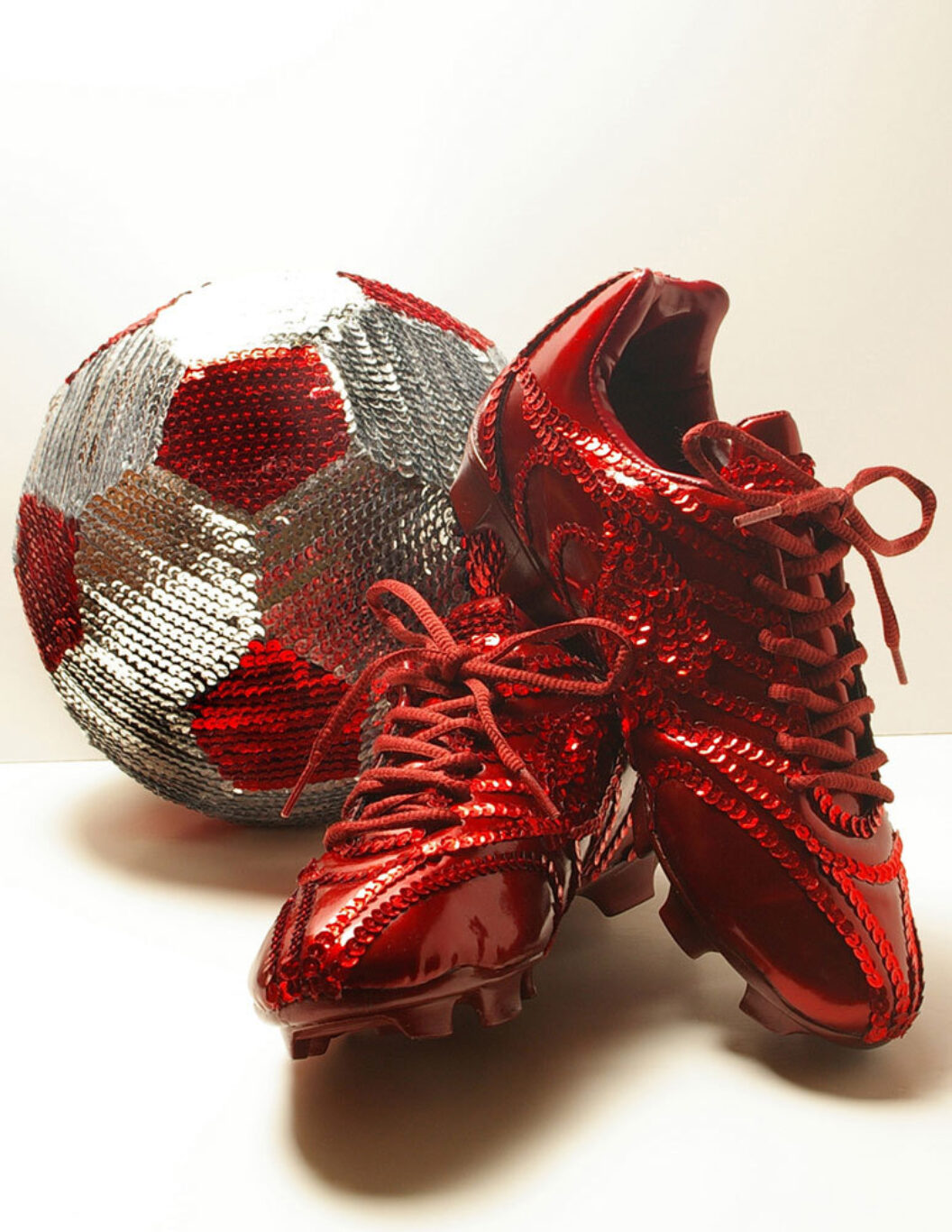 In conversation, Franklin Sirmans speaks frequently of a museum's ongoing dialogue with its surrounding community and, then, of a museum as a dialogue. It is an exigency of museum directors that they address their visitors with likable ease, but Sirmans is kind and rhapsodic, and imbues the Pérez Art Museum Miami (PAMM), where he's been director for the last three years, with a generous personhood. For him, museums can talk, and they have a lot to say.
Sirmans came to PAMM from the Los Angeles County Museum of Art, where he'd been the department head and curator of contemporary art since 2010. There, he co-curated Noah Purifoy: Junk Dada with Yael Lipschutz and curated Fútbol: The Beautiful Game, which is currently on view at PAMM in another incarnation as The World's Game: Fútbol and Contemporary Art. In 2014, he was the artistic director of Prospect New Orleans; he's also curated or helped organize exhibitions at the Menil Collection, the Brooklyn Museum, and the Bronx Museum of the Arts.
The former U.S. editor of Flash Art Magazine, Sirmans has a background in writing, particularly about art, culture, and hip-hop. In turn, he has a sensibility for a world outside the institutions he inhabits; he cares for the communities who visit these spaces—accessibility and hosting exhibitions "everyone cares about," says Sirmans, is critical. And it's a good thing: he is the museum's fourth director in the past decade, and, he explains, it is important for the museum to "think from the viewpoint of Miami—but to think big from there." Exhibitions and permanent collections include Miami artists, especially those from the Caribbean and South America; projects and workshops at the museum address issues such as climate change or community gun violence. Miami's whole infrastructure and the distribution of its resources—in the art community and elsewhere—is in a state of flux, and big institutions like these, says Sirmans, still feel new here. That can make change difficult, but that can also make the space for change ripe. PAMM wasn't always PAMM—it was originally the Miami Art Museum, founded in 1984 and renamed in 2013, in honor of contributions made by developer Jorge M. Pérez. The city donated a waterfront site for its new location, a Herzog & de Meuron-designed building with its own microclimate. It's here where I visited Sirmans, after spotting a dolphin in the bay from PAMM's backyard, to talk about how art museums are an impetus for a city's development (and its conversations).
—Monica Uszerowicz 
Monica Uszerowicz You came to your curatorial practice as a writer and editor. Does engaging with the work from this place satisfy the same curiosities you had as a writer?
Franklin Sirmans It definitely plays into a similar conversation. When the opportunity came to write for Flash Art Magazine, I was writing reviews at places like Publishers Weekly as well as every little magazine you've never heard of that had something to do with music or hip-hop. When I started working at Flash Art, it was not from the point of view of, "You're a writer, what are you pitching?" but, rather, what's between the covers every time—it was like filling a box. Francesco Bonami convinced me that a story on more than one artist—for example, three artists who are interesting to speak about together—is, in its own way, a kind of exhibition. The curatorial bridge for me, to writing, was thinking about it as a box to be filled.
MU You've mentioned before that PAMM is a good place to act as a collective hub for the city, given its unique location.
FS By virtue of our architecture and our location—similar to American Airlines Arena or the Adrienne Arsht Center for the Performing Arts—we're in a very specific part of the city; many different people come through here. You can't imagine how many people have been to the Arena, or from how many different places. We've tried to showcase work that supports the idea of engaging with everybody, and we've been flexible enough to take our cues from life—for example, Guitars Over Guns, or projects addressing climate change in relation to the parts of Miami that may end up underwater. Art museums, to me, are flexible sites for community-based conversations.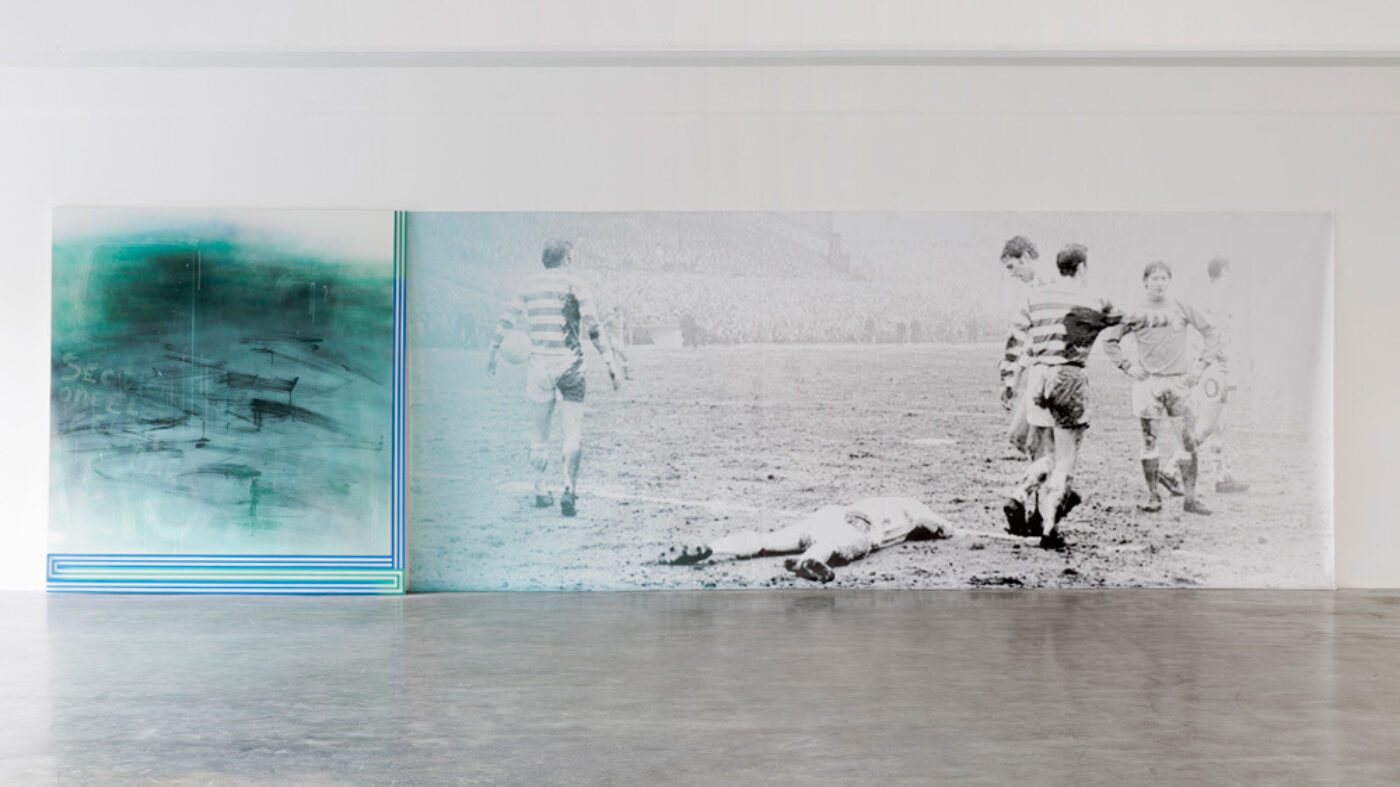 MU Miami is a prognostic city, I think, for issues that affect not only the country but the world.
FS Exactly. We probably look and sound like what other cities will look and sound like in the future, too.
MU You've spoken about the texture or feel of an exhibition, how the contextual framework of a city affects that. I was thinking about The World's Game: Fútbol and Contemporary Art, which was once Fútbol: The Beautiful Game at LACMA. How did a show like that resituate itself in Miami?
FS There's no other place in this country that has that kind of relationship to the game. Clásico was played in Miami last summer between the two biggest teams in Spain. It's special that people have a passion for the sport, that they relate to club teams thousands of miles away. A lot of people also have reference points for a national team level that are broader than just the United States. Our region—a region of Central America, North America, the Caribbean—includes forty-one countries, and then there's the influence of South America. In some ways, you could say that's why we don't have a Major League Soccer team yet—everybody's rooting for their own team somewhere else. The show had to be here.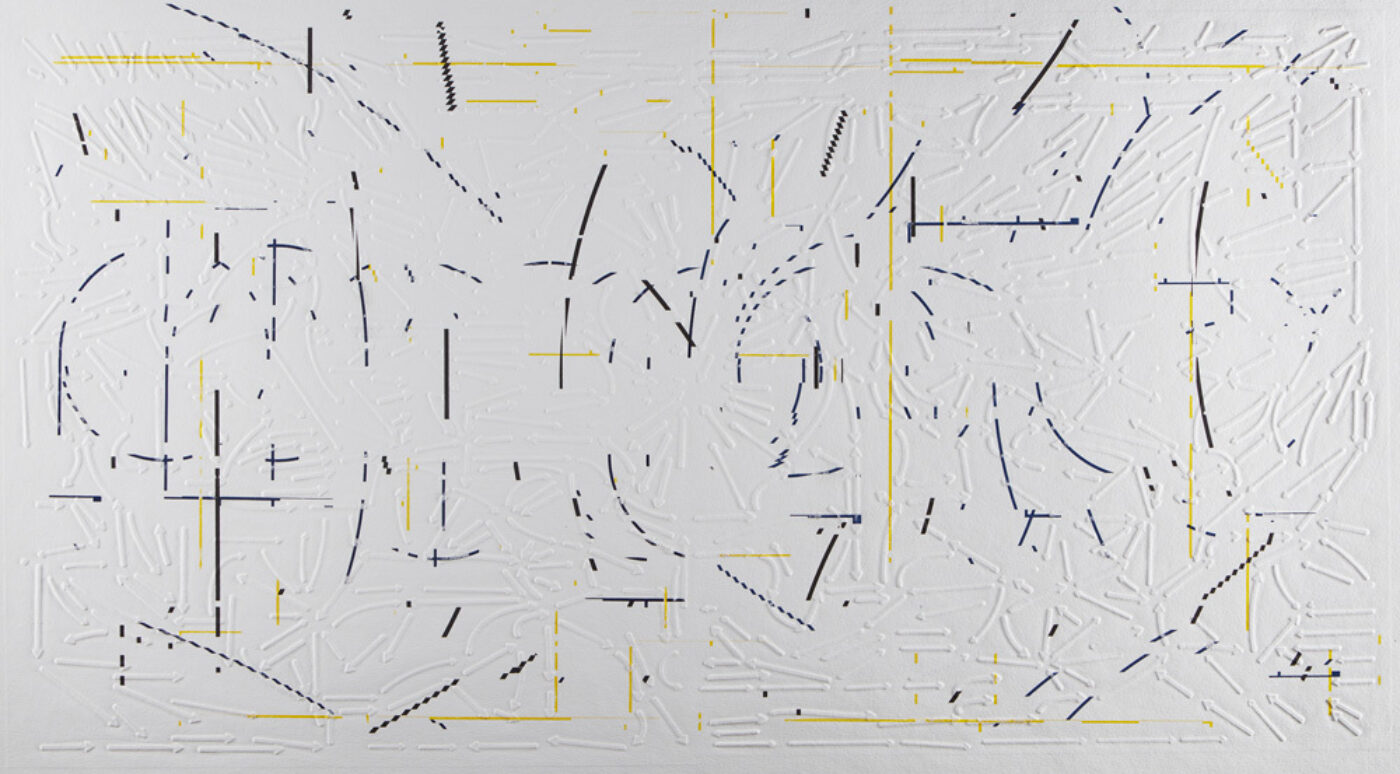 MU Is that exhibition a good example of how your curatorial practice allows you to engage with popular culture and your broader interests—the ideas that got you writing?
FS Absolutely. It's a natural extension of that thought process. But to have the vantage point of being here, directing this museum, with this curatorial team and this staff, allows us to think about our relationship to the rest of the city. We're still in an interesting place—we're about to celebrate a thirty-fifth anniversary—but some people only know us for being in this building five years. In many ways, the idea of having a museum of this size and international stature still feels relatively new. How do we go about changing this? Maybe we try to think about some of the things we just talked about, such as, What are the passions or points of interest for the people who surround us? While the fútbol show plays directly into that, I think all of our shows do, to some degree. Right now there's a William Cordova exhibition. He was born in Peru, grew up in Miami, and though he's of the world because he's always traveling, he's a real interesting part of Miami and its relationship to art.
We try to keep this in mind, even when we're thinking in an international way. We're also in a dialogue with an audience that's developing its relationships to museums—to what a museum can be in the twenty-first century—and an audience that might not have experienced a lot of twentieth-century-defined institutions. It's not like we've had hundreds of years of museums of this size in Miami. It just doesn't exist. For so many kids, they're having that experience for the first time, and we want it to be one that says, "Come back."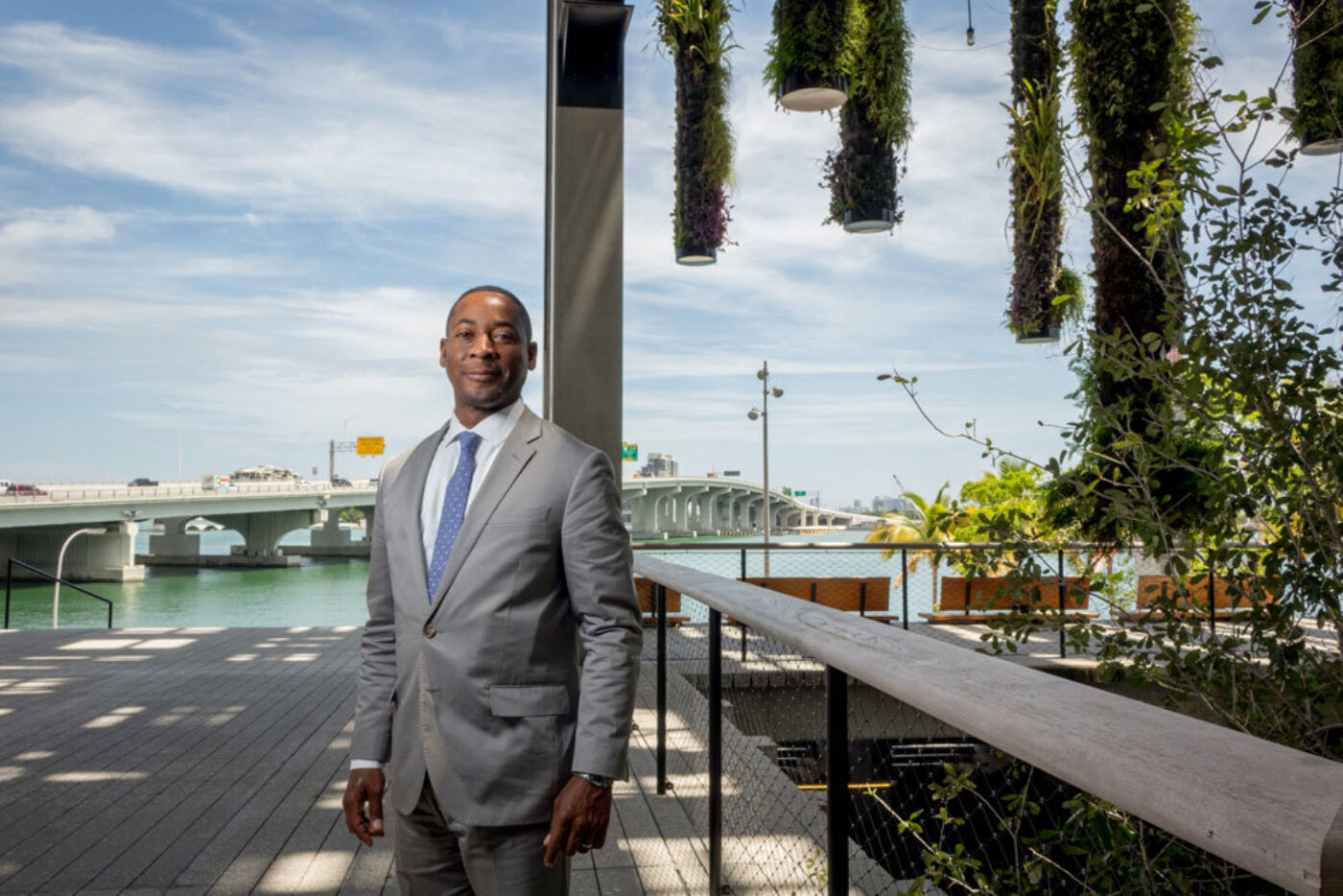 MU PAMM has done a lot for children. For instance, it's now free for Miami-Dade County public school students.
FS The idea of the museum having a robust education program is something that's been a big part of the conversation for the last thirty years, and it's important. Thanks to the Knight Foundation, most of our educational programs have some imprint from them. So we get to bring in all these kids, have them come here for free, and have that experience with one of our art educators, most of whom are Miami artists. We're fueling the cycle. Art helps children think about the world in a more innovative way; it gives us creative strategies.
If it's something they find value in, it'll lead to different generations growing up in Miami with the museum as part of their educational process. Hopefully it puts us in a different place in twenty or thirty years. We've had thirty-five years of this museum, and then there's the Lowe, the Bass, the Institute of Contemporary Art, the Phillip and Patricia Frost Museum of Science; they all contribute to a more vibrant sense of the civic culture, and we're part of that. There's a foundation.
Fútbol: The Beautiful Game is on view at the Pérez Art Museum Miami until September 2.
Monica Uszerowicz is a writer and photographer in Miami, FL. She's contributed work to Hyperallergic, Vice, The Miami Rail, and Avidly, a channel of the Los Angeles Review of Books.