Collective Enthusiasm: An Interview with Agnès Varda & JR by Gary M. Kramer
"We never thought, 'We have to give them dignity.' We thought we have to give them empathy."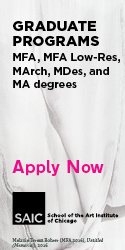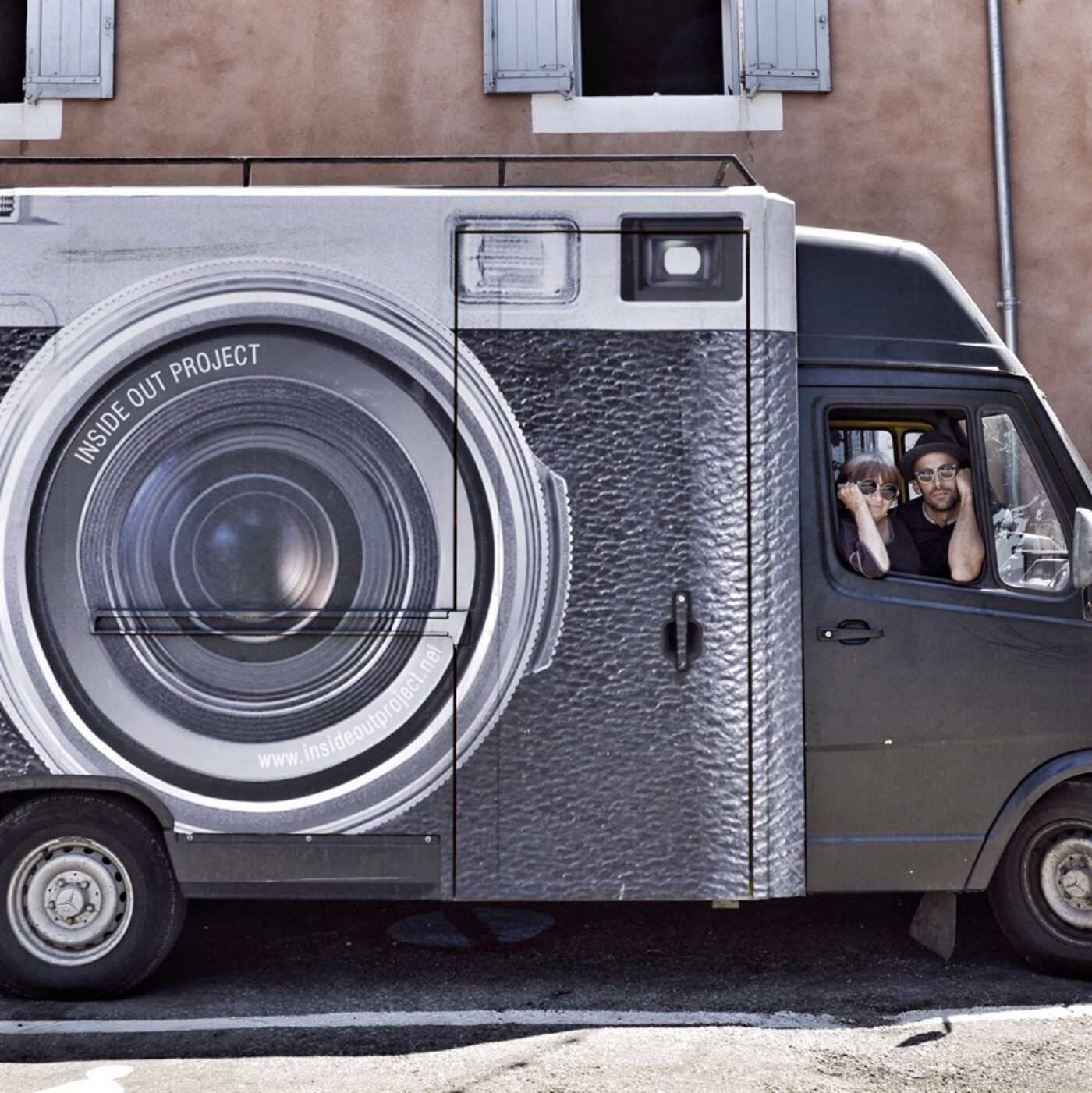 In the playful and wistful new documentary Faces Places, Agnès Varda, godmother of the French New Wave, and JR, the brash street artist, tour around France taking photos of people in their environs. The wise old grandmother and spirited young man let chance be their guide as they visit miners' houses, various farms, small towns, a salt factory, and dockworkers in Le Havre.
Using JR's "Inside Out" traveling, large-format instant photo booth, each encounter yields great art—such as an image of dozens of people "eating" a wall-length baguette. But it is the stories of the people, as well as their expressive faces, that make Faces Places memorable.
Gary M. Kramer You make images together. Can you talk about the genesis and the process of your collaboration?
JR The truth is we have never collaborated like this on a film before. Agnès had never directed or co-written a film. We hadn't really thought of a process. We really started because we had a desire when we met on a Monday, and we started working on that Wednesday. We figured it out. We realized we discovered the process of each other along the way. It's amazing when you think about it. You normally get to sit and talk and get to know someone. We didn't.
Agnès Varda I don't agree. The idea was to do a documentary together
JR No, not on the first day. We said we'd make a five-minute short film.
AV You took images of me. I took images of you. But when we started to think about what we wanted to do, it was to film people.
JR Yes, of course, but not for a long documentary. It was for a five-minute short, then it became twenty minutes…
AV But it was filming people in a documentary basis. You are interested in people. So am I. It's not that I don't like beautiful films with actors, but I really like meeting real people who are not supposed to be in the light.
GMK What I like most about your film is the dignity you give to your subjects. What can you say about the dignity of the people you met, or the empathy you felt for them?
AV You use a word that never was thought of: dignity. It comes out because you see the film. We never thought, "We have to give them dignity." We thought, we have to give them empathy. We put a light on them. All of the people we met and shared conversation with have no power in society. So, the idea is that we let them speak, and JR makes huge images. They become heroes in their own lives and in their villages. They agree to be part of the community on a big scale.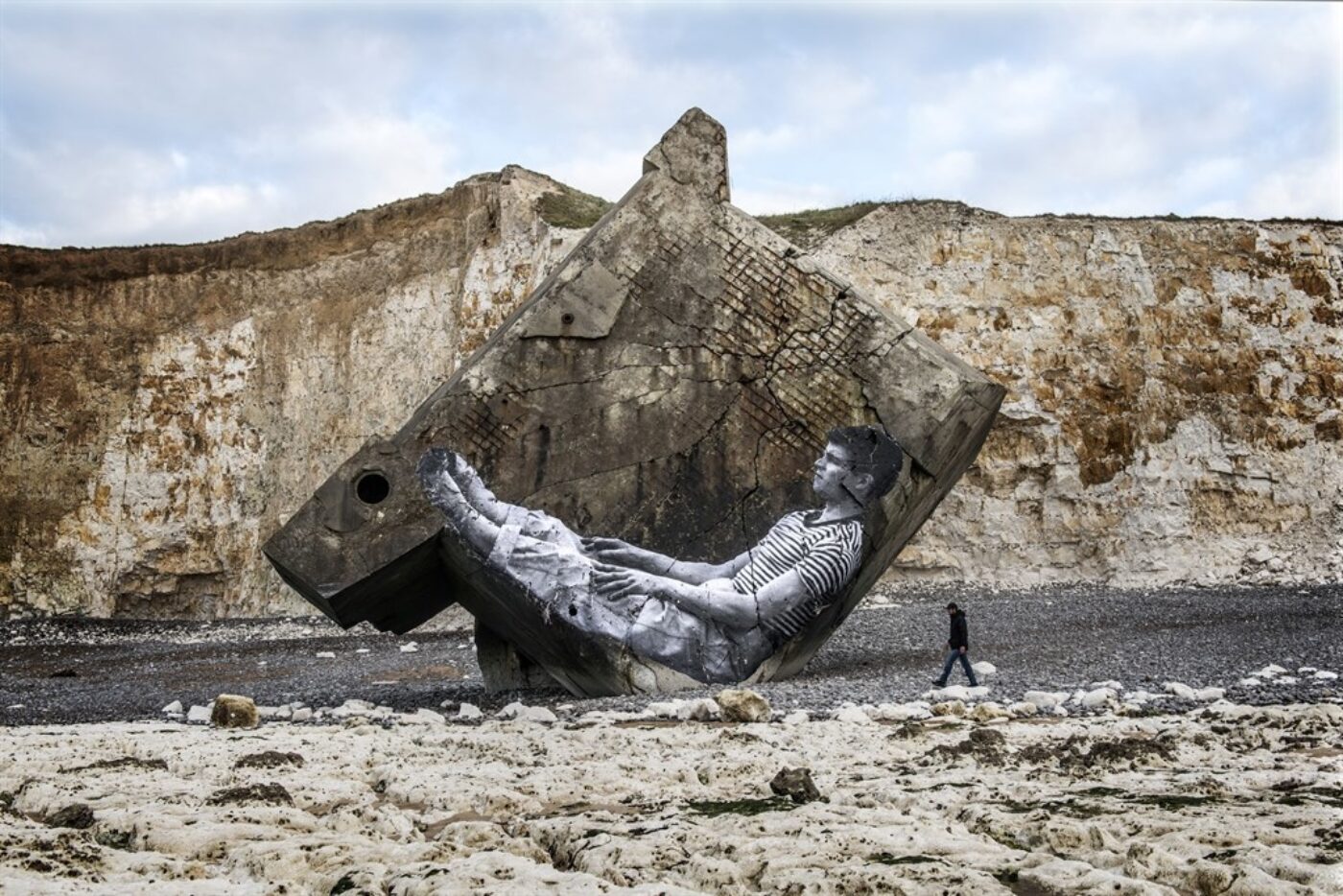 GMK There is a sense that Agnès is passing the baton on to you, JR. Can you talk about how Agnès influences your work?
JR Each time I saw a film by Agnes I felt a sense of complete freedom in her way of making them and in her way of living. When I met her, I saw, it's not just how she makes film, it's how she approaches life.
I saw The Beaches of Agnès first, and then caught up on the other ones. And it really inspired me as an artist to work by myself and not depend on anyone else. When we met, we realized we had a similar way of working. Working together was easy because we had the same codes and approach to our works.
AV For example, when we arrived in the village with this magic [photo] truck, it was clear to the people that there was nothing to pay, no advertisements, no trademark that it would be for a TV show. It was for you and for us. Another thing was that we never spoke about politics, or asked about how they voted. It was person-to-person story.
GMK Agnès, can you explain the appeal of JR's art? What is it about his work that speaks you you?
AV First, the meaning of it, and then the size. The meaning was so clear since he made that series with Israel/Palestine, having all of these people laughing and making faces. Let's make a joke about something serious!
GMK There is a line in the film that "Every face tells a story." How has portraiture changed in recent years?
JR The interesting part is that we were both curious about selfies. (Laughter) Agnès constantly noticed the people who came in front of the pieces to take a selfie, or asked to take a selfie with her. We were curious about that. We dug into that. Why are people making selfies? Often it's to share a moment with someone to show that they were there. But by doing that, they actually turn their back on the moment they are having, or to the piece they came to see. Portraiture has definitely changed a lot, but not in the way we approached it, which was to photograph the people we met in the villages. We took portraits in the most classical way possible. The trick was to print them very big.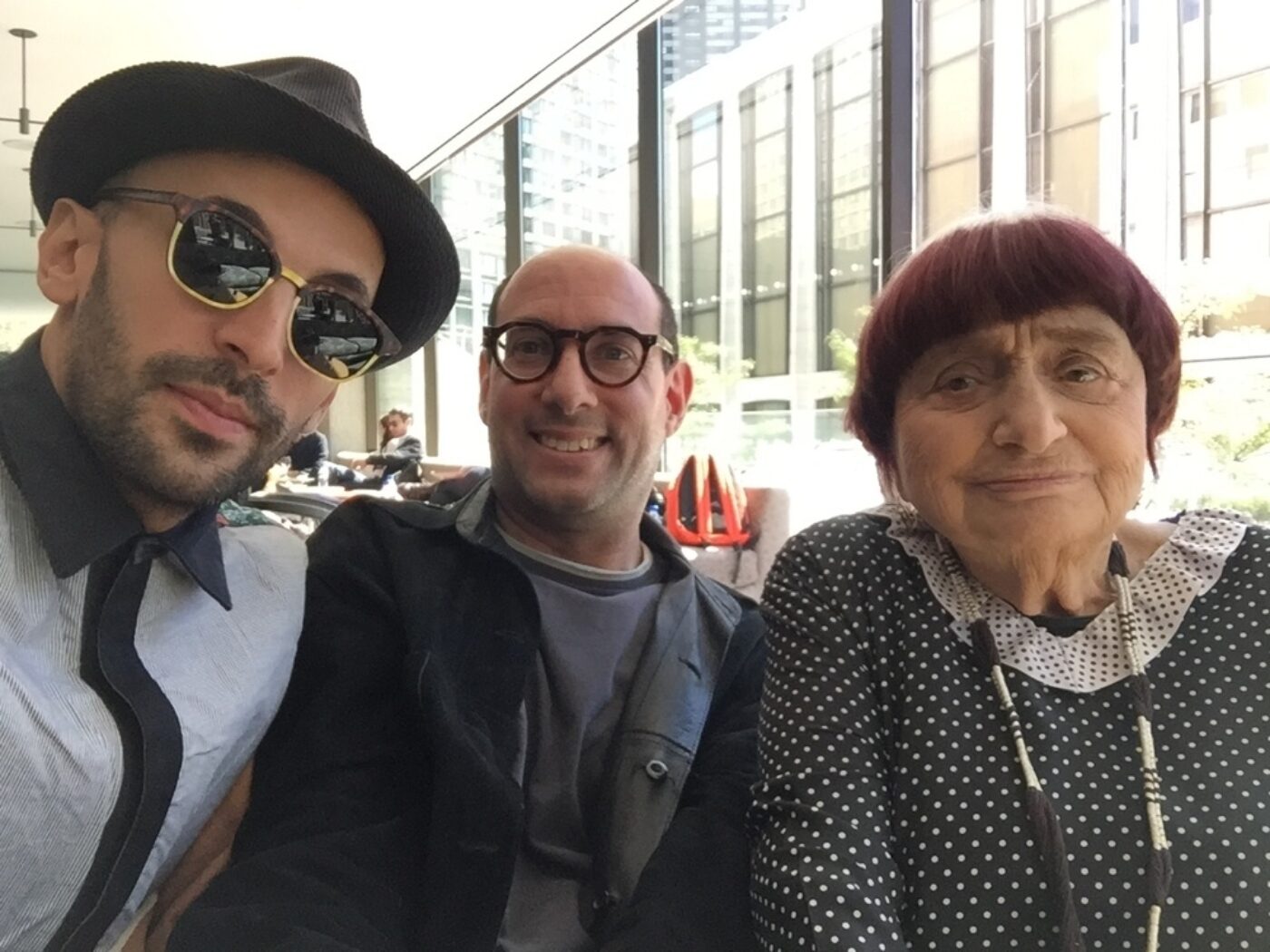 AV We tried to involve them in the game. By proposing to do a big portrait from the truck, they could take it home, for free. But it would be nicer to paste it with other people on the wall to create a collection of images, and a link to the project. An example is in Le Havre, when we asked the [dockworkers'] wives to come. It was trying to create a collective enthusiasm. They were happy to do it. The women were proud and courageous. That's what came out of how JR works with the Inside Out project. We try to do a documentary in which we film people who are conscientious of what we are doing with them. We are trying not exploit them at all. What we discovered, we thought we should share it with the audience. 

GMK Agnès: Do you have any thoughts about your honorary Oscar?
AV I think it's a big honor and a joke.
GMK Why a joke?
AV They give Oscars to famous people because they make money for the producer. That's why I don't get a normal Oscar. I get a secondary type. They think I deserve something, but I am not part of the big world of money. I am known, but I am not successful.
Gary M. Kramer is a freelance writer/film critic. He is the author of Independent Queer Cinema: Reviews and Interviews and the co-editor of Directory of World Cinema: Argentina, Volumes 1 and 2.