Expanding the medium of artists' books.

Discover MFA Programs in Art and Writing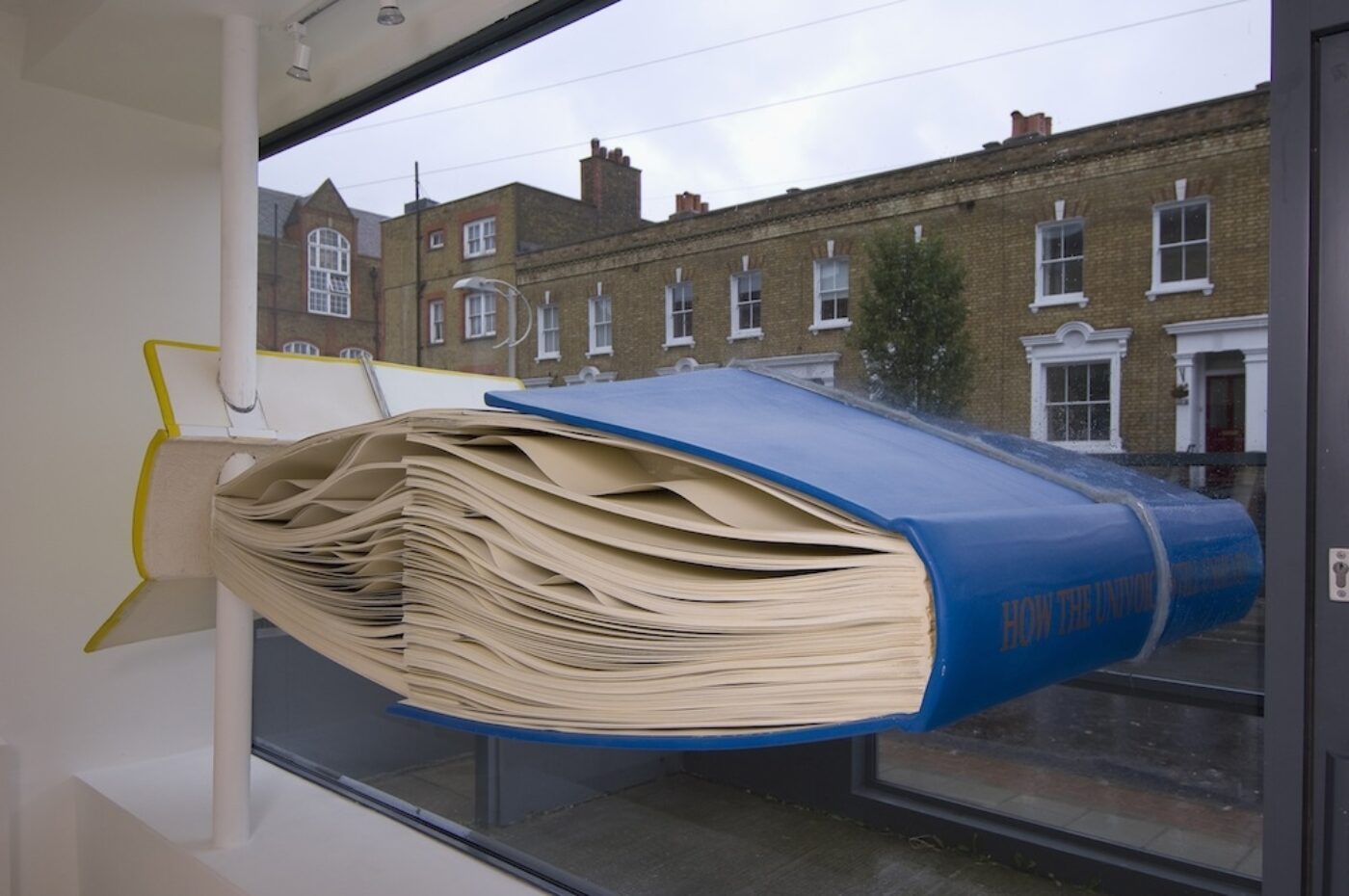 Clive Phillpot is a writer, editor and curator best known for his tenure as the head of the library of the Museum of Modern Art from 1977 to 1994. At MoMA he initiated and shaped the Artist Book Collection, one of the largest and most comprehensive collections of its kind. In 2013, a selection of his writings on artists' books was published by JRP|Ringier: Booktrek: Selected Essays on Artists' Books (1972–2010) is a record of the medium from its beginnings to its current widespread and influential state. The essays include texts from his early "Feedback" column for Studio International, exhibition catalogue contributions, interviews with professionals, and essays on pivotal artists working in the field. Like the Artist Book Collection, Booktrek is a vital reference for anyone interested in the medium and its history. Like his career, our discussion at the Institute of Contemporary Art in London intersected with many of the notable people, institutions and circumstances significant to the origins and proliferation of artists' books as a medium.
Ashley McNelis When did you begin to work in libraries?
Clive Phillpot I started my library career just around the corner at the public library on Charing Cross Road. I was there for three years and then went to the South Coast before I got the job at the Chelsea School of Art library. Then I started at MoMA in 1977 and went freelance in 1994.
AM And you wrote for Studio International during your time at Chelsea?
CP Yes. I had this column called "Feedback." After three or four years I switched to reviewing. Then I collaborated with a colleague, Trevor Fawcett, on the catalogue for an exhibition called The Art Press, which was a history of the art magazine over 200 years held at the Victoria & Albert Museum in 1976. I was also writing for other magazines and getting a lot in my bibliography.
AM It said somewhere in my research that you published in well over 90 publications.
CP For artists' books I think it's more like 75. I have twice as many on other topics. I'll go and count them when I get home. (laughter) When I was hired at Chelsea, the art historian and Guardian art critic Norbert Lynton said, Try not to let yourself get restricted to one field or institution. There's a lot going on outside of it. And that seemed to fit what I wanted to learn anyway.
AM In Booktrek you wrote that you had an unspoken agreement to start collecting for the Artist Book Collection at MoMA?
CP You are suggesting I had permission. (laughter) My interview took a week. I was circulated through all the heads of all the departments. That's why I thought I had permission. The director Richard Oldenburg didn't object—maybe he didn't know. Much later, one of the chief curators was made the intermediary between myself and the director.
AM Your essay for the 1998 exhibition Artist/Author: Contemporary Artists' Books at the Museum of Contemporary Art, Chicago, organized the medium of artists' books into categories. Reading through Booktrek, I appreciated how consistently open-ended you define artists' books.
CP I had been dissatisfied by other definitions. It's the closest to what I think is real. It's a difficult task.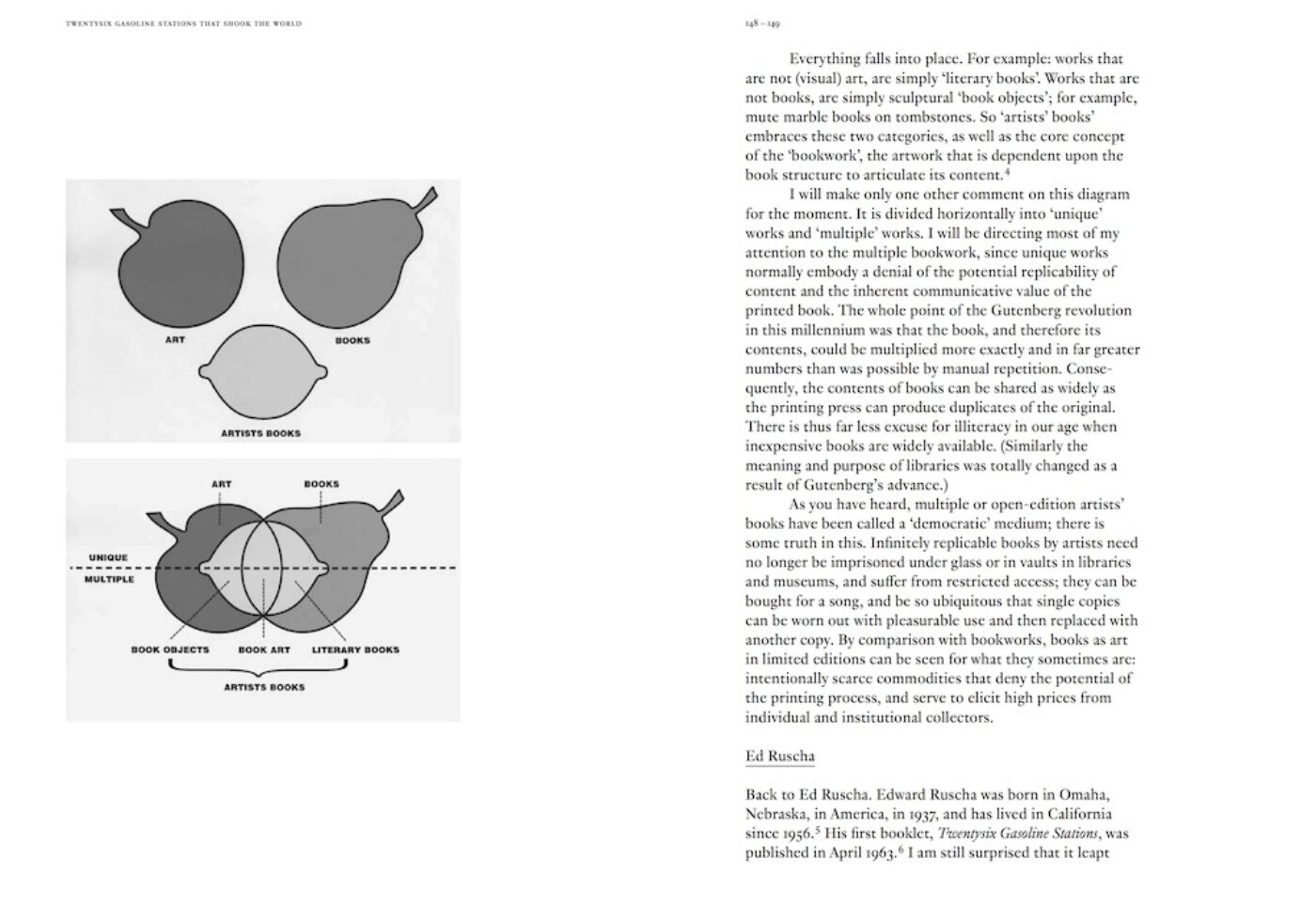 AM I'm interested in the role of information and language in artists' books. These concepts are often present but are never a definite part of the medium as they are in regular books.
CP I can see what you're saying. I think I've not really addressed that. There are books that are strictly informative. It's not really a part of what I'm interested in. What is the other area you mentioned?
AM The role of language.
CP I like the way you're suggesting direction. It's a whole different way of approaching the medium than I have. Some think I'm a Formalist, which is somewhat true.
AM In an earlier essay, you wrote about wanting the medium to expand in so many directions that it would become unquantifiable. Do you still feel that way?
CP Well, the place to be was New York in the beginning. I was lucky to go there when my ideas were forming. But the medium has spread so widely that it's difficult to say what an artist's book is anymore. I was quite happy to be able to pass this problem on when I did.
AM I think that's fair. Now that artists are working in editing, fashion, and other creative fields, do the projects and magazines they produce qualify as artists' books? Is this proliferation and expansion the end of artists' books, or really just the beginning of a new kind of bookwork?
CP It's so wide open now. I feel even magazines might qualify. Everything is sort of dissolving into the wider world. There's a big audience now. Not just the art world. Look at the New York Art Book Fair. All those people! Though a lot of them are in the art world already. I wrote about Andy Warhol's Index (book) (1967), which was successfully published by a very big publisher with a big circulation, but when Sol LeWitt got involved with Abrams, his book was remaindered.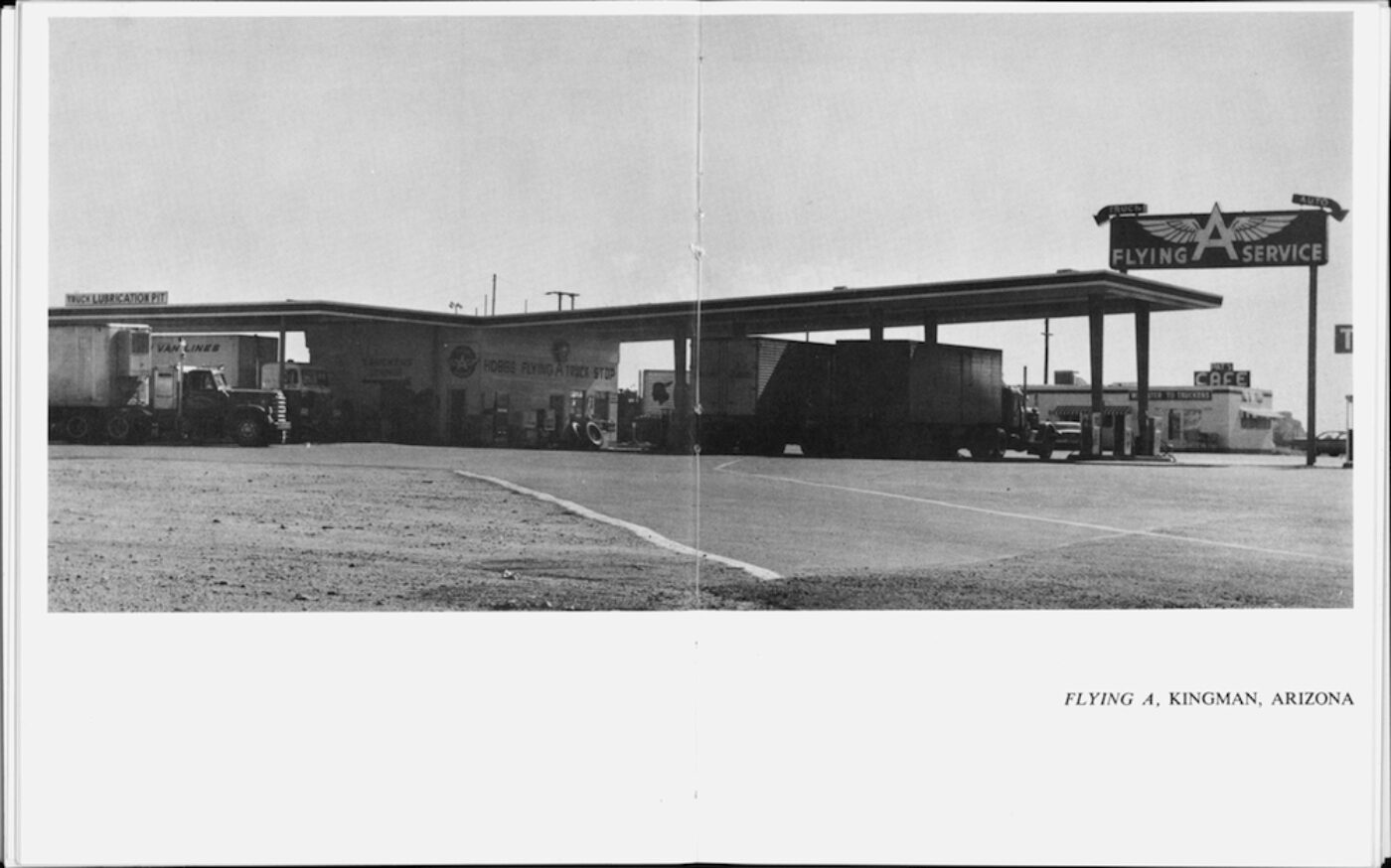 AM The artists you most frequently mention are Ed Ruscha, Sol LeWitt and Lawrence Weiner. Do you think that the rise of Conceptual Art or even photography—since a lot of book artists use photography—is inextricable from the history of artists' books?
CP No, but I think it's one of the main threads. Other movements, like Fluxus, were parallel to Conceptual Art. Artists' books aren't so far from what they were doing with multiples. Conceptual Art is very important but on the other hand, purely Conceptual books were not the most interesting formally.
AM I learned about Telfer Stokes from your book. He's an influential non-Conceptual artist.
CP Oh, great book artist. British. He recently stopped making books. He was always sort of a sculptor anyways.
AM You mentioned Seth Siegelaub earlier.
CP I met Siegelaub before he died which was such a thrill because he never seemed to be in New York when I was. Finally he was in and out of London over a period of months and I saw him a couple of times.
AM I thought it was interesting that Siegelaub, a key Conceptualist figure, was a dealer. In your book you also mention Nigel Greenwood a dealer who was based in London. Although a lot of artists' books are considered to go against or exist outside the gallery system, they were being directly supported by it.
CP Quite the surprise right? Apart from showing British artists, Greenwood was involved in exhibiting American and European artists and collecting artists' books and catalogues. He also set up a bookstore in his gallery. Dealers do have a usefulness. They are good for information.
AM David Platzker, the curator of Prints and Drawings at MoMA, has said that Ruscha sent his books to people in the business with a note saying, "I'm coming, I'll see you soon". And then he'd show up and say, "Did you get my book?"
CP Advertising. There's a lot to be said if you give someone a chance to make their way. He is such a fascinating character. His mind is extraordinary. Dieter Roth too. Everyone plays by the rules. But not Roth.
AM He's quite the jokester. I love his temporal bookworks made out of chocolate.
CP When I left MoMA in the nineties the conservators were just engaging with those works with chocolate. They didn't know whether or not to conserve them or how to do it.
AM Aside from New York, were there other centers as well for artists' books? Other cities you found interesting in that context?
CP The other place I was thinking of was Amsterdam. Have you heard of the bookshop Boekie Woekie? They have the most extraordinary artists' book collection. The man who runs it, Jan Voss, was Roth's student. He does wonders in this bookshop. There's also a woman, Martha Hellion, who has written a lot about Latin American artists' books. She left Mexico City when she was young, around 1968, and came to England. She and her husband Felipe Ehrenberg put together Beau Geste Press which was a very ecumenical kind of publishing house. There also used to be a very interesting bookstore in Washington: The WPA. Although WPA stands for Works Project Administration, it was the Washington Project for the Arts.
AM And in New York, there's Printed Matter, the non-profit bookstore, gallery and archive of artists' books and periodicals and Franklin Furnace, a non-profit champion of avant-garde art which has a phenomenal archive as well. The connections to the alternative space movement are very interesting. When thinking about collecting, I thought there would probably be a lot of parallels between the Printed Matter archive and the collection at MoMA. For example, the rule where a bookwork needed to be produced in a batch of at least 100 copies in order to be considered for the collection is the same for both organizations.
CP That was a way of regulating the incoming work that was already set up by Printed Matter before I adopted it. It was a way of testing out the artists' seriousness—
AM —And separating it from the unique object.
CP Definitely. I did buy one unique object, a prototype by Sol LeWitt. I think it was $100. So I bent my rules when they needed to be bent. (laughter) But, at Printed Matter, we had this arrangement with the staff. They would put books aside for MoMA, NYPL, and one or two other places. I would go through and reject some on various grounds. But this means that a percentage of anything that was coming to Printed Matter was coming to MoMA as well. So the MoMA collection is also a partial record of what they were selling. Then I got on the board and became more involved. I've also sat on the boards of the Center for Book Arts, Franklin Furnace and the New York State Council for the Arts.
AM Was it overwhelming trying to choose what you were going to purchase for the collection?
CP No, it was a pleasure. Sometimes I would be surprised. And people began to send me stuff once they realized there was a collection being built up in MoMA. They could test me out, see if I was responsive to what they were doing and usually I was. I was sort of keeping track of other people's activities.
AM Eventually MoMA acquired the Franklin Furnace archive, right?
CP Yes. There's a special issue on Franklin Furnace in TDR: The Drama Review, the journal of performance studies published by NYU. In there I tried to tell it how it was. The founding director of Franklin Furnace, Martha Wilson, was an autocrat. We'd have these wonderful meetings and we'd decide something but then the next time we came we found something quite opposite had been done. It's useful history I think. I see that Franklin Furnace is doing well though. She's a force. She's done an awful lot.
AM The Prints and Drawings department was also collecting within MoMA too.
CP Oh yeah. They gave me their departmental collection of regular books but decided to keep and collect most of the more limited editions. We always kept reasonably friendly relations. There was one book that I was given for the library by Newton Harrison, an artist on the West Coast, that existed in a small limited edition: it's called The Book of the Seven Lagoons (1987). A couple years later I got a request from the Prints Department for a transfer, but I said they couldn't have it, because the artist wanted it in the specific context of the Artist Book Collection. So there are little hiccups like that.
AM I can't remember the name of the artist who chewed up a Clement Greenberg book and spit it back out.
CP My friend. John Latham. The work is called: Still & Chew: Art & Culture (1966-69). When he died, I told the story about when he came to MoMA because he'd been told that one of his book reliefs was on the wall. He came and found me on the closed day for the museum. We went down into the deserted galleries with a snoozy guard and he started fiddling with it! Fiddling with the books and the wires. I was shocked! I could have been fired! Meddling with an artwork! He didn't care. He just said, "I want to visit it, I'm the artist." No deference to the institution. I was certainly glad they had it. There's a magazine about John's work and ideas called Noit being published out of his own house which is now an artist museum called Flat Time House. He was really an incredible person.
AM The Mexican writer Ulises Carrión was another person I wanted to ask you about.
CP He's really in focus now. Martha Hellion recently edited a whole book on him, Ulises Carrión: Personal Worlds or Cultural Strategies?, and the Royal College of Art had an exhibition and symposium about him. He wrote about books and had this bookshop in Amsterdam full of artists' books called Other Books and So. At one point he decided to wind up the bookshop and turned it into an archive. That's what I visited since I unfortunately missed the bookshop. When he died he bequeathed his collection to a book dealer in Geneva. So Carrión brought all these books together as a bookshop and as an archive and then when he died, dispersed them. Seemed very poetic in a way. He came out of Concrete Poetry. Check out the collection of his writings, Quant aux livres/On Books.
AM I definitely will. Since you left MoMA, you've been independently curating and writing. This has included exhibitions on artists' books but also shows like Voids.
CP That was my favorite exhibition. This came out of John Armleder, Mai-Thu Perret, the young curator Mathieu Copeland, and the artist Gustav Metzger (who invented Auto-Destructive Art). Gustav and I had known each other for a long time. I interviewed him for days once, a 35-hour-long interview for the national Sound Archive at the British Library. He recommended me for the team. The idea was to recreate shows that were empty basically. In the end we identified nine or ten that we could recreate at the Pompidou Center. It was just extraordinary. All of Paris seemed to have turned up for this opening—to see nothing. It also had a massive 500-page catalogue. About nothing. At the opening a graffiti artist sprayed his tag along the walls in the Yves Klein room. The officials decided they weren't going to charge him, as since State funds had paid for this show there would have been real trouble. They cleaned it up very quickly.
AM Do you see similarities between curating and editing?
CP Well they both have to do with what you might call significant form, to use an art-historical term. To me, it's to shape something. It's to shape the space in the gallery or how a book is put together. If life was like that it would be great, but very often life is much more irregular and uncontained and undisciplined. But in these cases you can do a kind of test, in a space or a two-dimensional form on the page. I would see great affinity.
AM What do you have in your personal collection?
CP There's some works on the wall by Ray Johnson. I treated myself to a Ruscha print when Booktrek was published. It just says the word "If." It's a beautiful thing. I don't have much art. I feel embarrassed about collecting. If people give me things, that's something else. I have a few hundred artists' books that I'll have to figure out what to do with at some point. But not a real collection.
Ashley McNelis is a Master's Candidate at the Institute of Fine Arts, New York University.