Claudia Acuña's album Rhythm of Life is reminiscent of her performances at Manhattan jazz clubs, combining Chilean music with jazz standards and Acuña's original compositions.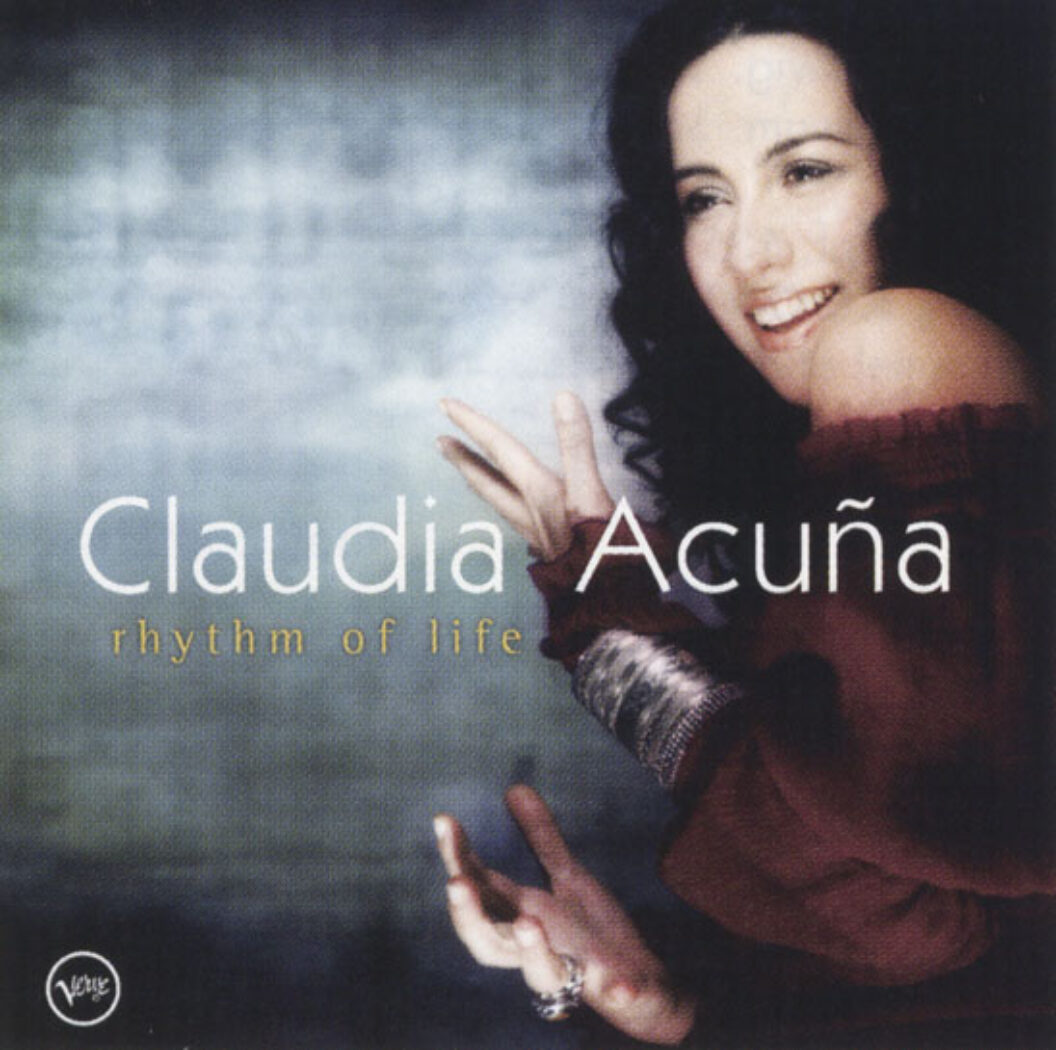 Before Wind from the South, Claudia Acuña's successful debut recording on Verve, the dusky, alto-voiced Chilean gigged regularly at the Zinc Bar, Arturo's, Smalls, and other Manhattan jazz clubs. Acuña sang jazz standards, occasionally a song she had penned, or classics from her native Chile. Her second recording, Rhythm of Life, is a perfect mix: six songs in English, three in Spanish ("Ay Mariposa," "Volver a los Diecisiete," and "Maria Maria"). Her core band of notables includes Jason Lindner, who trades off with Billy Childs on piano, Dave Holland on acoustic bass, and Jeff "Tain" Watts on drums. The opening number, Richard Rodgers's "My Romance," lets listeners know that what's to come will be above all pleasing, and that jazz and South American rhythms are made for each other.
"Nature Boy," perhaps the album's outstanding cut, allows Acuña to sing full-throated as the momentum of the piece builds to a conclusion, band and guest vocalists repeating the refrain to a montuno beat sparked by Venezuelan percussionist Luisito Quintero. Acuña often complicates the emotional range of her songs. On "I Fall in Love Too Easily," she slows the tune down, intensifying its quality as a lament. Her minimalist rendering is subtly backed by San Francisco's Loma Mar Quartet and pianist Billy Childs's exquisite solo. Violetta Parra, a friend of poet Pablo Neruda and a leader in Chile's New Song movement, is honored by "Volver a los Diecisiete." Avi Leibovich, featured on a melodic trombone excursion, and Jason Lindner, with a perfectly punctuated take on piano, join the band's drive, propelled by jaunty charanga elements. Acuña, for her part, dramatizes all the twists and turns of the lyric. "Nowhere to Go" is a sumptuous ballad written by Acuña herself. The final song on the album, "More Than You Know," confirms that for Acuña not only are jazz and Latin tempo as integral as melody; the very passion of her voice is held aloft by rhythm.
—Zoë Anglesey
Claudia Acuña's Rhythm of Life was released by Verve in March 2002.
Originally published in
Featuring interviews with Petah Coyne, Glen Seator, Ben van Berkel, Reynolds Price, Dubravka Ugresic, Michael Haneke, Donald Margulies, John Zorn