Discover MFA Programs in Art and Writing
When writing about Clarence Morgan's abstract paintings, it is easy to get carried away with a description of the paint and the painting process itself. Evidence of the act is so visible and its effects so tangible that the eye and mind deconstruct the sequence almost automatically, trying to replay the steps taken by the artist. With the subtle variations of color and the much-worked surface—layered, gridded, scraped and splattered—the physical object provides a retinal experience accessible outside any theoretical or historical knowledge, though these things do come into play, introduced by judicious titles, available contextualization and the viewer's own inclinations. In Morgan's more recent drawings, the paint is mixed with graphite, ink and marker, and the color is often reduced to blacks and whites, replaced by a complex arrangement of shape, form and line. Discernible patterns and predictable progressions are juxtaposed with chance events and anomalous marks: rhythmic in parts, random in others.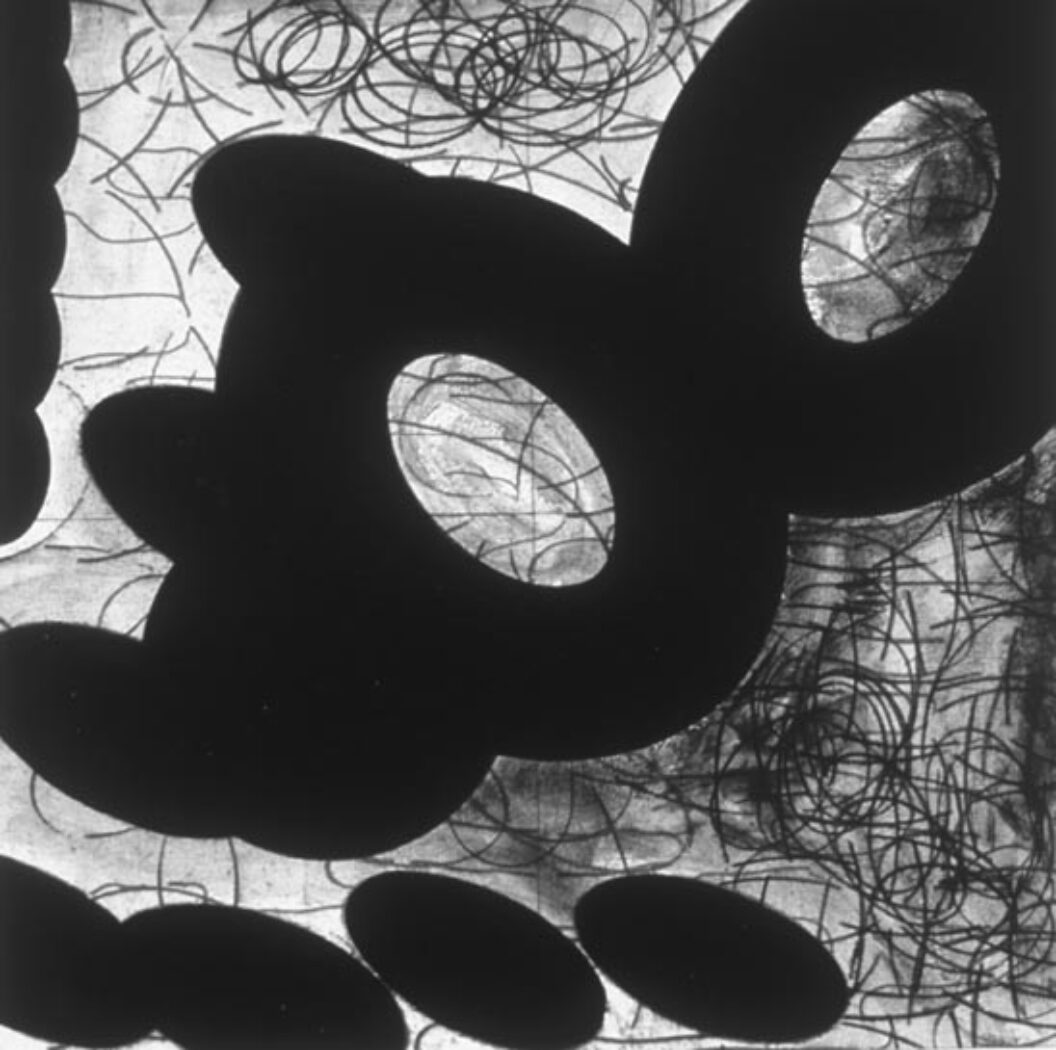 But as much as the pure enjoyment of the physical process governs the aesthetic experience of Morgan's work, what is curious to me is the way the material process leads to a specific set of internal decisions. If we stay with a painting long enough, the underlying psychology starts to reveal itself, not through real-world reference or didactic meaning but through relationships among the painting's constituent parts. In Morgan's drawings, amoeba-like black blobs intrude and recede against a sea of short, blunt strokes. Alternately jabbing and swirling, the marks seem no match for the encroaching blackness, which grows organically into the swale. In other images, the two kinds of form establish an easier balance, the solid shapes nestled kindly among the responsive marks. In both, the edge of the larger forms is held taut, tightly in check, while the smaller marks slip and smudge, leaving trails of residue across the paper: a negotiation of containment and corruption, accident and control. By putting language to the image, the viewer works to find some story to the physical tableaux, to make sense of its material organization.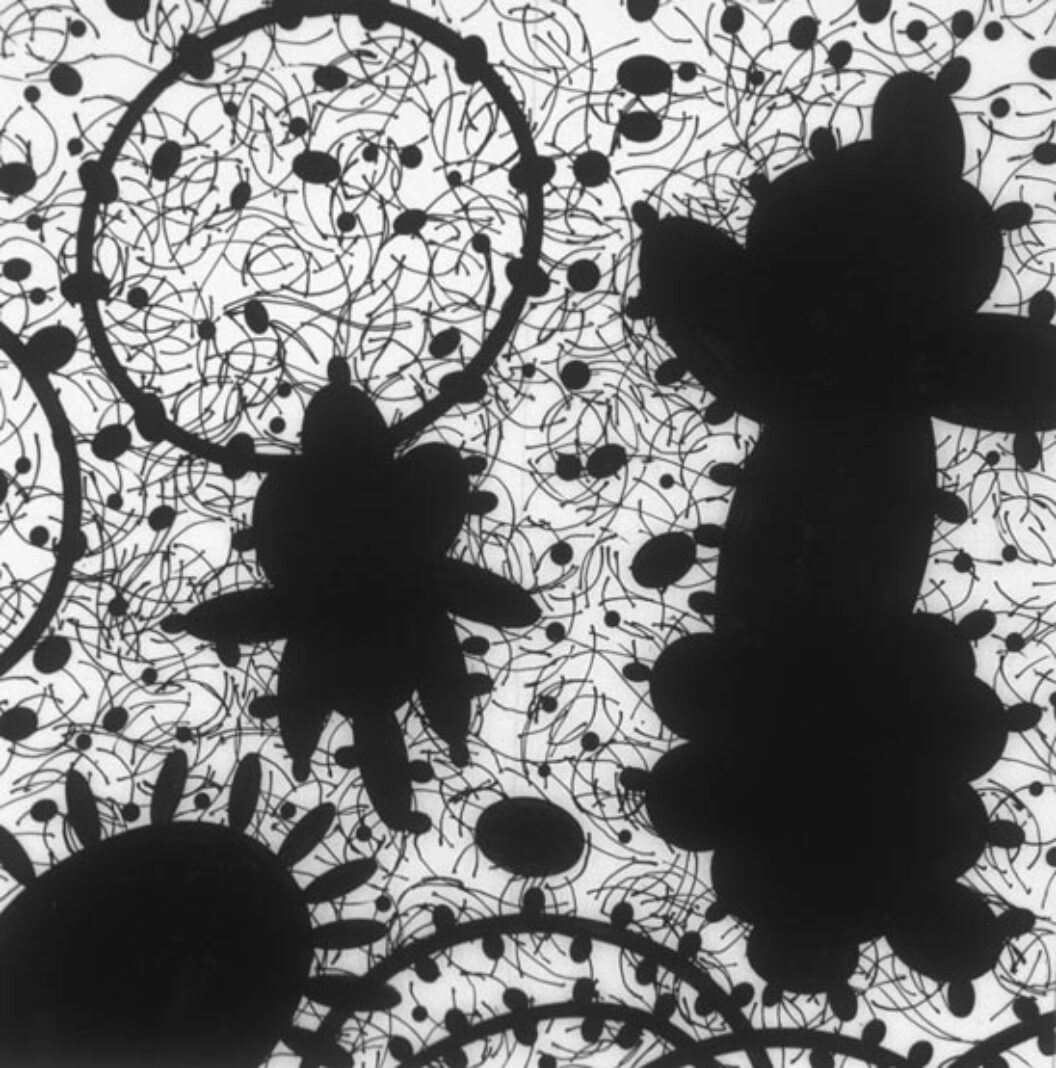 In this way, the experience of these paintings and drawings becomes a site model for what happens to us every day: the world bombards us with physical, tangible facts, at times with an obvious logic and other times randomly. Out of these facts we piece together some semblance of order, giving meaning to what we apprehend. This is accomplished unconsciously out of familiar habit or intentionally in a determined struggle to make sense of things we've never encountered before. Without external reference guiding our interpretation, unpacking the physical evolution of a painting eventually makes us identify the highly eccentric and personal process of assigning meaning in general. Abstraction retains and thus encourages an awareness of this process. The work thereby brings us straight back to subjectivity, first the subjectivity of the artist, and then our own. What we choose to find there remains open, suggested but not foreclosed by the artist's own investigations.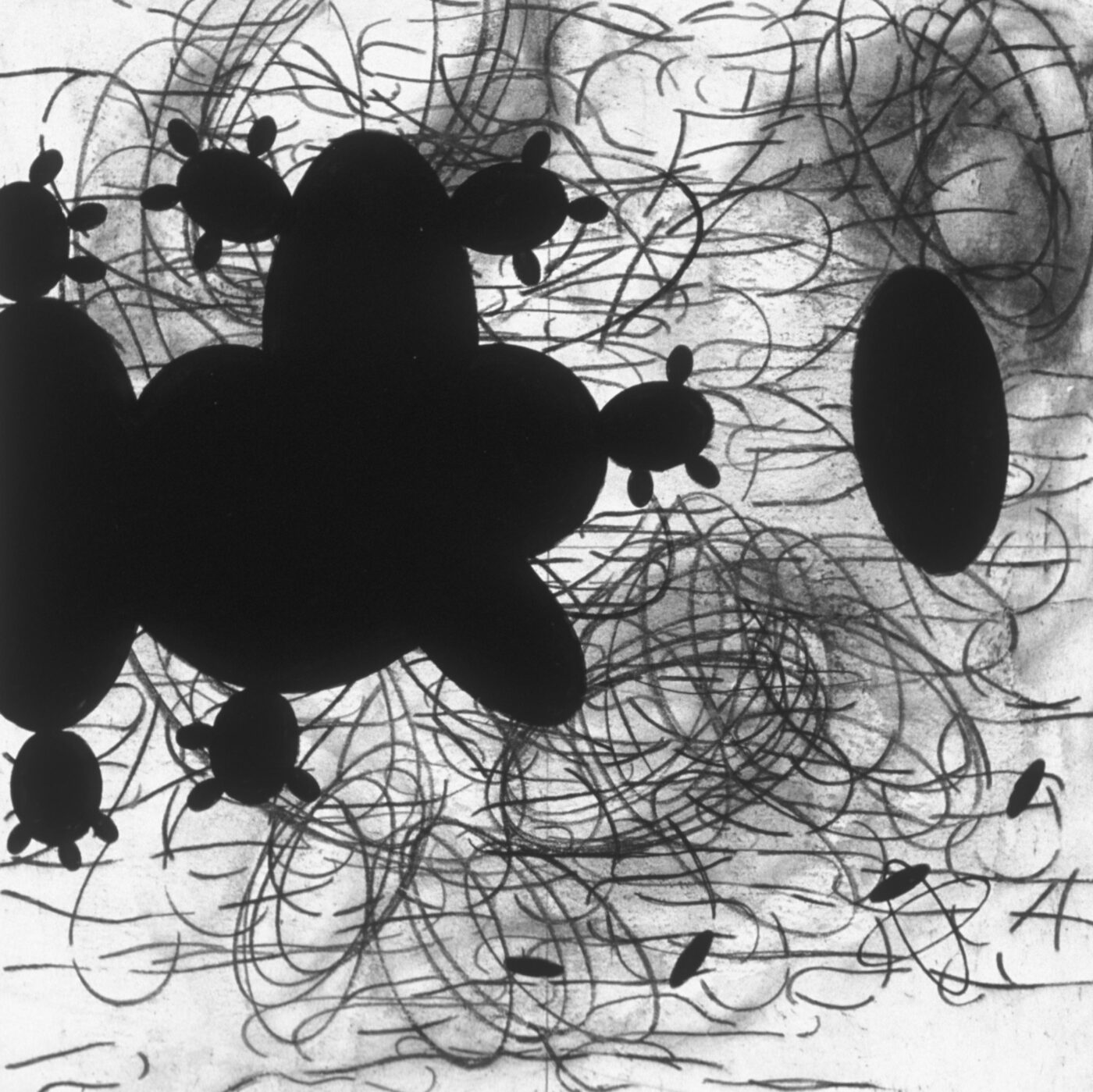 Artist and writer Jan Estep is assistant professor of art at the University of Minnesota.
Originally published in
Featuring interviews with Arturo Herrera and Josiah McElheny, Jennifer Bartlett and Elizabeth Murray, Lincoln Perry, Anthony Downey and Yinka Shonibare, Eliot Weinberger and Forrest Gander, Lionel Shriver, Noah Baumbach and Jonathan Lethem, George Lewis and Jeff Parker, and David Rabe and Evangeline Morphos.