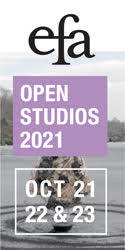 She was fat, short, freckled and with sort of reddish excessively frizzy hair. She had an enormous bust, while all of us were still flat chested. As if that weren't enough, she filled the two pockets of her blouse, above her bust, with caramels. But she possessed what any child who devoured books dreamed of: a father who owned a bookstore.

She didn't take much advantage of it. And the rest of us even less: on our birthdays, instead of at least a cheap little book, she hand delivered to each of us a picture postcard from her father's store. To top it off, it was a scene of Recife, where we lived, with more bridges than you could ever see. On the back, she would write in the most highly embroidered script words like "birth date" and "fond memories."
But what a talent she had for cruelty. She was pure vengeance, noisily chewing her caramels. How this girl must have hated us, we who were unforgivably pretty, thin, tall, with smooth hair. On me she practiced her sadism with a calm ferocity. In my longing to read, I didn't even notice the humiliations to which she subjected me: I continued to beg her to lend me the books she didn't read.
Until the great day came when she started to practice her Chinese torture on me. As if by chance, she told me that she had The Adventures of Little Nose, by Monteiro Lobato.
It was a thick book, my God, it was a book to live with, eating it, sleeping it. And it was completely beyond my reach. She told me to come to her house the next day and she would lend it to me.
Until the next day I became the very anticipation of joy: I wasn't living, I was swimming slowly in a gentle sea, the waves carrying me to and fro.
The next day I went to her house, I literally ran there. She didn't live in an apartment like me, but in a house. She didn't ask me in. Looking straight into my eyes, she told me that she had lent the book to another girl, and that I should come back the next day to get it. Open mouthed, I left slowly, but soon hope took hold of me again completely and I started leaping along the street, which was my strange way of going through the streets of Recife. This time I didn't fall: the promise of the book led me on, the next day would come, the days that followed would be my whole life, love of the world was waiting for me, and I went leaping through the streets as always and I didn't fall even once.
But things weren't that simple. The secret plan of the bookstore owner's daughter was quiet and diabolic. The next day I was at the door of her house with a smile and a beating heart. Only to hear her calm reply: the book still wasn't there, I should return the next day. I could scarcely have imagined how later on, in the course of my life, the drama of "the next day" was going to repeat itself accompanied by my beating heart.
And so it continued. For how long? I don't know. She knew that it was an indefinite time, so long as the bile hadn't drained completely from her thick body. And I had begun to guess, which is something I do, that she had chosen me to suffer. But, actually guessing it, I sometimes accept it: as if the person who wants to make me suffer wickedly needs me to suffer.
For how long? I went to her house every day, without missing a single day. Sometimes she said: well I had the book yesterday afternoon, but you didn't come till this morning, so I lent it to another girl. And I, who didn't normally have dark circles under my eyes, felt those dark circles digging themselves in beneath my amazed eyes.
Until one day, when I was at the door of her house, listening humiliated and silent to her refusal, her mother appeared. She must have been puzzled by the daily mute appearance of that girl at the door of her house. She asked the two of us for an explanation. There was a confused silence, broken by words that didn't explain much. Each time the woman found her inability to understand stranger. Until that good mother did understand. She turned to her daughter and exclaimed with great surprise: But this book has never left the house and you didn't want to read it!
The worst part for this woman was not the discovery of what had happened. It had to be the horrified discovery of what kind of daughter she had. She observed us in silence: the power of her unrecognizable daughter's perversity and the blond girl standing at the door, exhausted, in the wind of Recife's streets. It was then that, finally pulling herself together, she said to her daughter in a firm and calm voice: "You are going to lend this book right now." And to me: "And you can keep this book for as long as you like." Do you understand? It meant more than if she had given the book to me: "for as long as I would like" is all that a person, big or small, can dare to want.
How can I describe what happened next? I was stunned, and that's how I took the book in my hand. I don't think I said a thing. I got the book. No, no I didn't leap as usual. I walked away very slowly. I know that I held the thick book with two hands, pressing it against my chest. It didn't matter how long it took to reach home. My chest was burning, my heart pensive.
Once I got home, I didn't start reading. I pretended that I didn't have it, only so that later I could feel the shock of having it. Hours later I opened it, I read a few wonderful lines, I closed it again, I made a pass through the house, I postponed things even more by going to eat some bread and butter, I pretended not to know where I left the book, I found it, I opened it for an instant. I created the most unbelievable difficulties for this clandestine thing that was happiness. For me happiness would always be clandestine. It was as if I already sensed it. How I dragged it out! I dwelt in the air … I had pride and modesty within me. I was a delicate queen.
From time to time I sat in the hammock, swaying with the book open on my lap, without touching it, in the purest state of ecstasy.
I was no longer a girl with a book: I was a woman with her lover.
Translated from the Portuguese by Rachel Klein.
Rachel Klein is the author of The Moth Diaries, which was adapted to the screen by director Mary Harron. The novel has been translated into 12 languages.
Clarice Lispector was born in 1920 to a Jewish family in the Ukraine. To escape the pogroms, her family emigrated to Brazil when she was a baby. She spent her childhood in the northeast city of Recife. Her first novel, Near to the Wild Heart, was published when she was 23 years old. She immediately gained a reputation and over time became one of Brazil's most acclaimed writers. She published novels, stories, and journalism until her death in 1977. This story was first published in Brazil in 1971, in the collection Felicidade Clandestina. This marks its first publication in English. Copyright ©2013 by New Directions Publishing and the Heirs of Clarice Lispector, from the forthcoming Collected Stories. Reprinted by permission of New Directions Publishing Corp. All rights reserved.
Originally published in
Featuring interviews with Verne Dawson and Genesis Breyer P-Orridge, Stanley Whitney, Katrín Sigurdardóttir, Federico León, Stan Allen, Rachel Kushner, Enrique Vila-Matas, and Coleen Fitzgibbon.