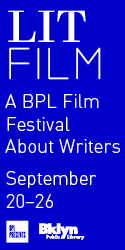 Cildo Meireles's work offers an intensive multisensorial experience that challenges our most fundamental notions of what art can be. From drawings and sculptural objects to room-sized installations, Meireles's art explores the outer boundaries of perception, frequently employing everyday materials that have been altered in unexpected and revealing ways. The installation Fontes is a case in point. Although the crowded space is filled with thousands of wooden rulers and hundreds of wall clocks, a close inspection reveals that both rulers and clocks have been numbered randomly, so that their capacity to measure space and time is removed. In place of an ordered universe divided up by rational measurement, Meireles proposes that our overlapping systems for quantifying all human experience lead to a different form of chaos.
Meireles was born in 1948 in Rio de Janerio, where he continues to live and work. As one of the younger members of a generation that transformed Brazilian art during the late 1960s, Meireles used the precedent of minimalism and conceptual art to produce a body of work that is strikingly different from its North American and European counterparts. Working from the examples set by Lygia Clark (1920–1988) and Hèlio Oiticica (1937–1980), Meireles's art rejected the formalist ideas of the object's autonomy to favor direct sensual engagement with the audience. This engagement may take different forms—while some of his installations make dramatic use of monochrome to suggest an irrational basis to experience, others combine sensations of touch, hearing and taste with a palpable experience of darkness as a way of heightening the viewer's physical self-awareness. Entering and leaving Meireles's spaces, we become acutely conscious of the rationalist skeleton beneath our patterns of thought and behavior, and its confining effect on our capacity to fully engage the world.
Many of Meireles's works function as metaphors for a range of concerns, from politics to philosophy and science, and reflect the artist's commitment to art's capacity to provoke critical thought. The evocation of danger one often senses in his works is both existential and real, in the sense that it refers to life under the military dictatorship that ruled Brazil from 1965 to 1984. Desvio para o Vermelho (Red Shift, 1967/88) was a direct, if clandestine, response to an extrajudicial killing, while certain projects from the 1970s—Insertions into Anthropological Circuits (1974/84) for example—seemed designed to test the limits of permissible behavior. While partly explanatory, even these references only begin to suggest the complexity of Meireles's work, in which sensuality, civic responsibility, critical philosophy, and creative expression are inextricably bound.
Originally published in
Featuring interviews with Ruben Ortiz, Juan Manuel Echavarria, Susan Baca, Guillermo Cabrera Infante, Jose Cura, Adelia Prado, Ernesto Neto, Mayra Montero, Claribel Alegria, Francisco Toledo, and Juan Formell.