Cihan Kaan's Halal Pork and Other Stories by Amiel Alcalay
Cihan Kaan's Halal Pork and Other Stories is a near-future whirlwind of contemporary geopolitics blended with fantastical story telling that is humorous, well-written, and dizzying.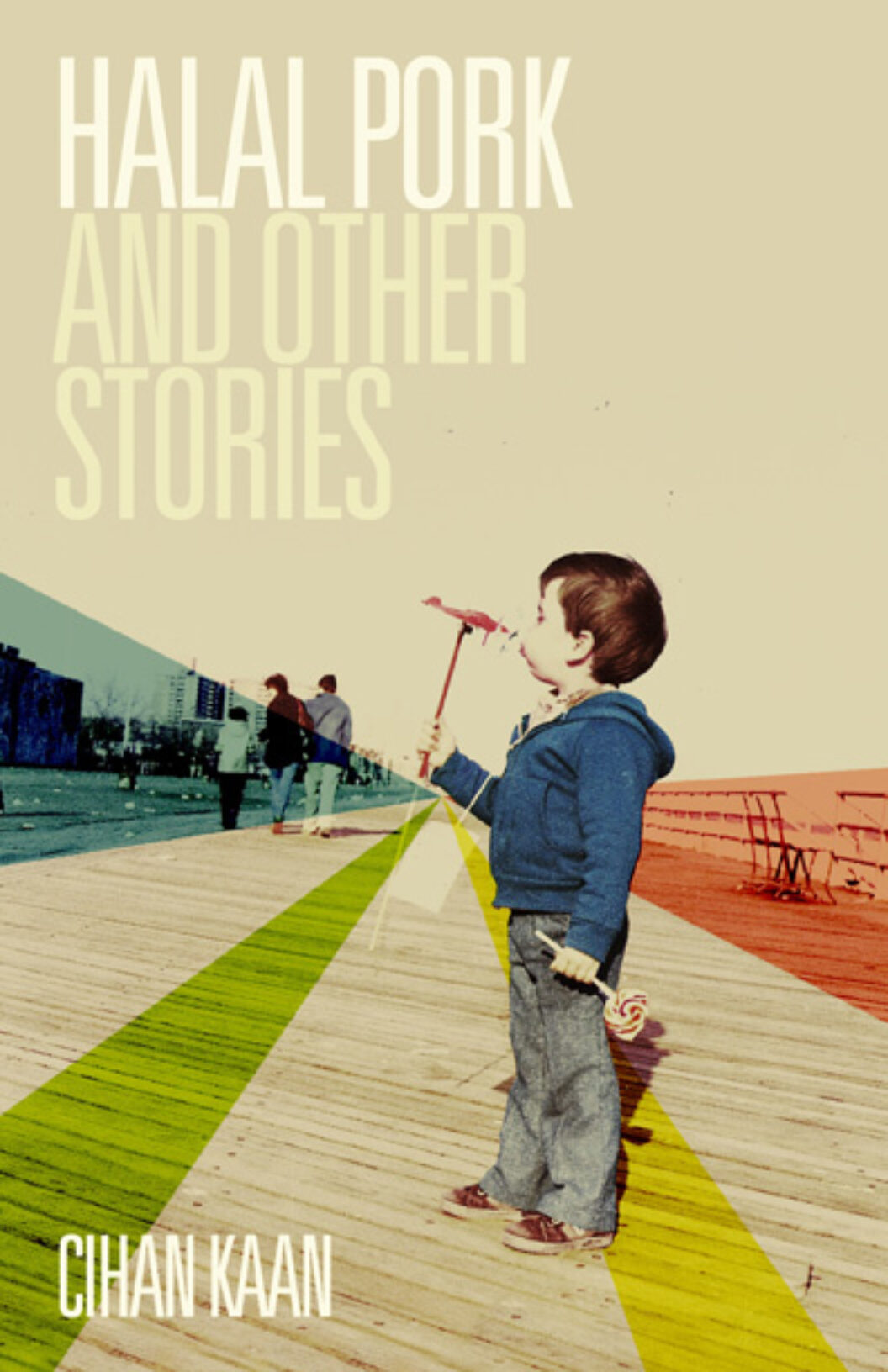 Finally, a decade after the insanity gripping the world through the force of American policy following 9/11, a generation has come of age in the form of Cihan Kaan's brilliant and ambitious debut, Halal Pork and Other Stories. With a dose of sanity, a double dose of humor, and a triple dose of compassion, Kaan gets it right, bringing us back to a world many of us actually live in, despite the relentless hysteria of non-stop propaganda we're subjected to 24/7. This world is "a place where Coney Island meets Mars; where hijabi girls are punk rock dervishes; where identity salesmen count pigeons at insane asylums as a cream cheese conspiracy brews in Gitmo; where rich boys pay to be Muslim for a day; where the transgendered are holy; and where the bacon is halal." Halal Pork is omni-directional: at once a necessary assault on well-tailored "exiles" devouring local literary turf block by block, it also offers a bracing antidote to made-to-order multiculturalism and the boutique variety of "ethnic" sampling. In Kaan's vision of a futuristic Coney Island following "the Global Islamic Revolution of 2018," where "natives" live under the boardwalk while real estate has been colonized by suburbanites, halal pork is a metonymic concept, not like a literal order of "fatwa sandwich with a side of be-headcheese." At his best, which is most of the time, Kaan compresses history, the geopolitics of colonization and decolonization, and the complex amalgam of identity politics and ethnic assumptions into explosively condensed morsels that both reveal the fantastic while anchoring us in the dizzying complexities of the real: performing at the Abandoned Church, when the "battle of Arabia was past deadline and billions of shekels over budget," the hero of the title story belts out a song that was "rhythmically a dirge, like Billie Holiday singing at her own funeral, mourning her lack of penetration into the Asian market, while simultaneously wishing for unmanned space flight."
Reminiscent of Ray Bradbury, the more outrageous satirical vein of Chester Himes, Amiri Baraka's Tales of the Out and the Gone, or Sesshu Foster's Atomik Aztex, Kaan's Halal Pork is unique and essential reading, magically situating everyday debris in a cosmic drift that allows us to inhabit the universe.
Ammiel Alcalay's poetry book "neither wit nor gold" (from then) is just out from Ugly Duckling Presse.
Originally published in
Featuring interviews with Francis Alÿs, Binyavanga Wainaina, Simon Van Booy and Siri Hustvedt, Natalia Almada, Joanna Newsom, Scott Shepherd, and Mickalene Thomas.