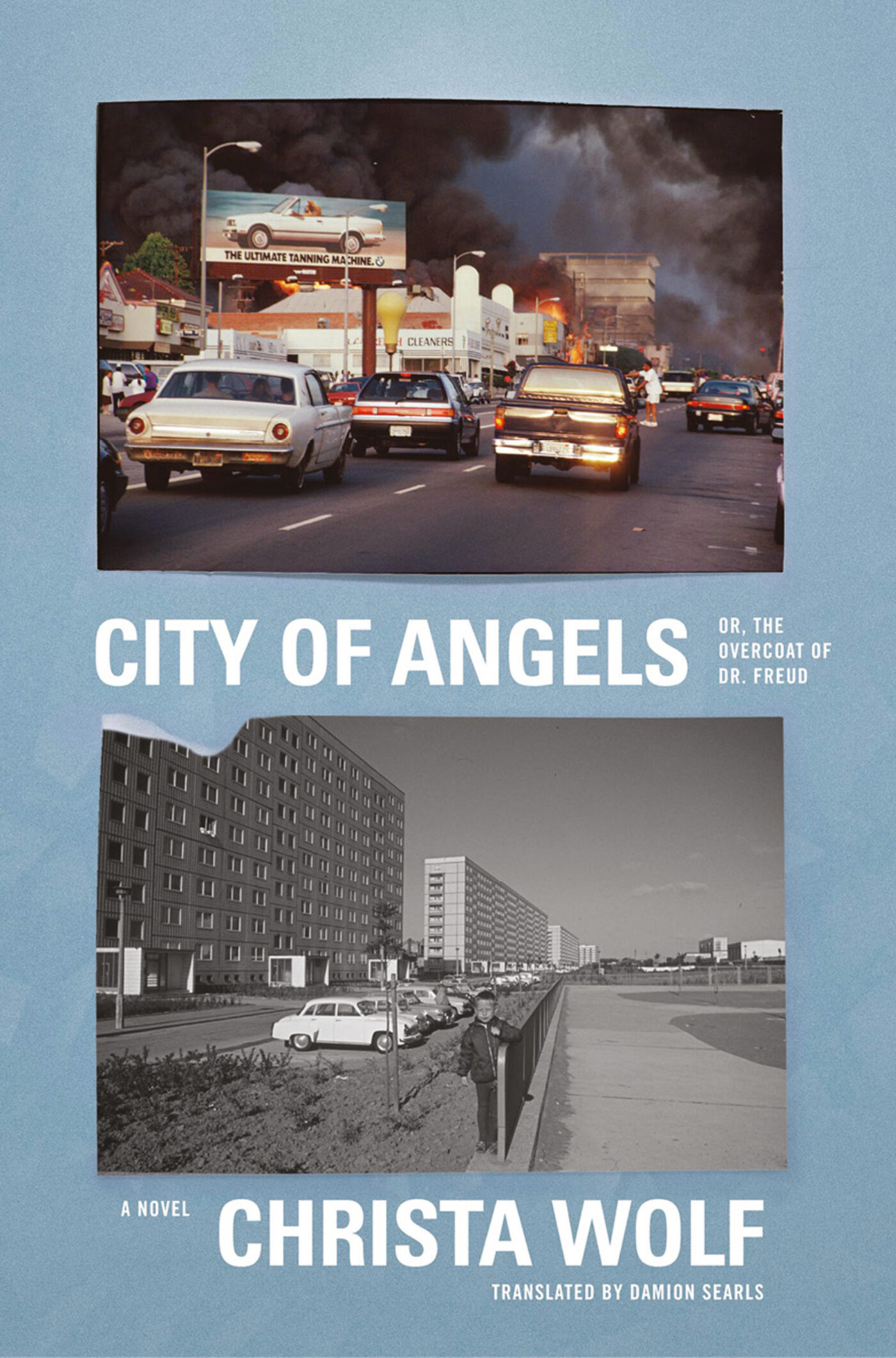 Farrar, Strauss and Giroux, 2013
Imagine that the place you call home is no more, not just your house or apartment, but the entirety of your surroundings, including ideological ones. What if borders that were once maintained by thick concrete slabs and barbed wire suddenly disappeared?
Christa Wolf, one of East Germany's most revered writers—and a Socialist known for her vocal stand against the Socialist government—was 60 years old in 1989, when the Berlin wall fell. The undoing of borders, both physical and psychological, is at the core of Wolf's final book, City of Angels or, The Overcoat of Dr. Freud.
Deftly translated from the German by Damion Searls, the novel opens with a German author seated in a plane that is about to land. The passengers clap at the successful strike of the wheels on the runway, and it is with this entrance that our unnamed female narrator embarks on a one-year stay in the "city of angels."
Three years after her country's dissolution, Christa Wolf, a scholar of antiquity, was invited to the Getty Center to research a feminist version of the Greek myth of Medea. In City of Angels, our narrator is invited to work at a location that closely matches the Getty, referred to as the "CENTER," and is delving into a bundle of old letters, signed simply with "L," that had come to her after a close friend's passing. Investigation into the letter writer's identity is the outward focus of her research, and it is during this inquiry into another's history that her own past comes into question.
Life by the Pacific Ocean is idyllic at first, but soon a steady stream of accusations (of collaboration with the notorious Stasi) arrive via that darling of Internet precursors, the fax machine. As our narrator reflects on past transgressions, she wonders how to reconcile a memory she has repressed with "a country that ceased to exist."
Wolf's spare prose telescopes the reader in and out of her narrator's world, from the minutiae of her day (drinking margaritas, watching Star Trek episodes, and literary discourse with her enigmatic neighbor, Peter Grupman) to what Wolf calls "memory images," which are both vague and descriptive.
Part of the charm of this Los Angeles is that it is, and was, a home to so many artists—many were German-speaking exiles (among them Bertolt Brecht, Alfred Döblin, and Thomas Mann) who fled a hostile and war-torn Europe and suddenly found themselves amongst sandy beaches and oil derricks. Brecht wrote, "I feel as if I had been exiled from our era; this is Tahiti in the form of a big city. "
Wolf's narrator aligns with these ghostlike émigrés. She writes that these artists died of broken hearts, when "their hearts had withstood the pressure for decades, but not the sudden release from the pressure." And she wonders what home will she return to after the wall has come down. The many paths in the novel overlay into one sweeping look back at a writer's life in a changing social milieu. Part memoir and part fiction, this book rewards the patient reader who craves a spiritual journey and isn't afraid of a little ambiguity.
Larissa Zimberoff is a freelance writer in Manhattan. Her writing has appeared in Salon, the Brooklyn Rail, and the Rumpus.
Originally published in
Featuring interviews with Hope Gangloff, Richard Thompson, Matías Piñeiro, Joanne Greenbaum, Gyula Kosice, Fiona Maazel, Phillip Lopate, Abraham Cruzbillegas, and David Grubbs.