Chris Metzier and Jeff Springer's Plagues & Pleasures on the Salton Sea by Williams Cole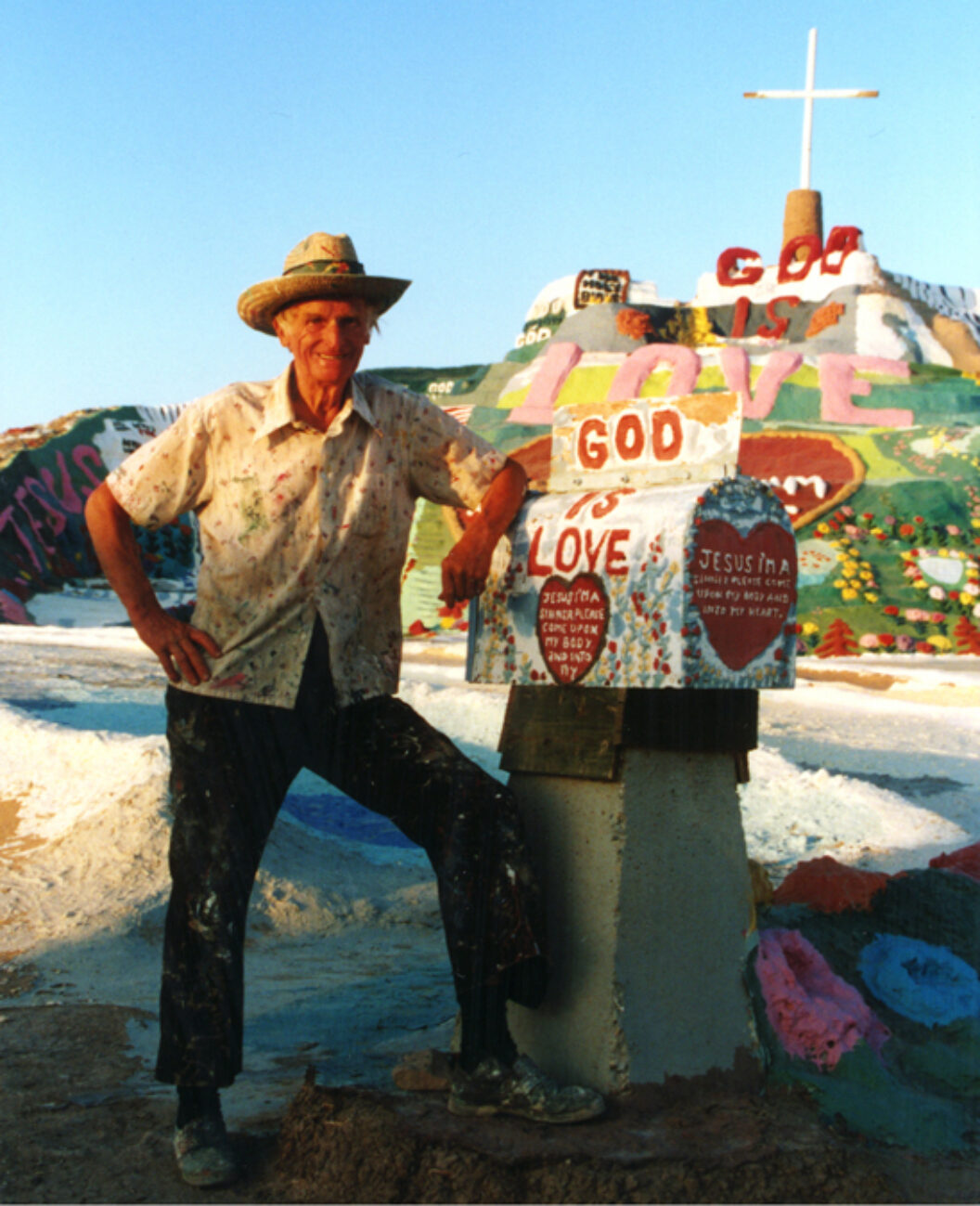 Plagues & Pleasures on the Salton Sea is a darkly comedic documentary about a little known body of water found in the strange inland environs to the east of LA. It's not hard to imagine why John Waters—who animatedly narrates this documentary—would be so enamored with this area: it encapsulates a post-industrial and almost apocalyptic vision of American life in the desert, complete with all the delinquents and eccentrics one might expect. The Salton Sea was created in 1905 through an engineering blunder and is now the largest lake in California, largely fed by agricultural runoff. If it was a swanky resort destination for a brief period in the '50s, it's gone downhill ever since. The sea now is stagnant, overheated, and salt-laden, and consequently prone to algae blooms, pelican-killing botulism, and the frequent die-off of tens of thousands of tilapia.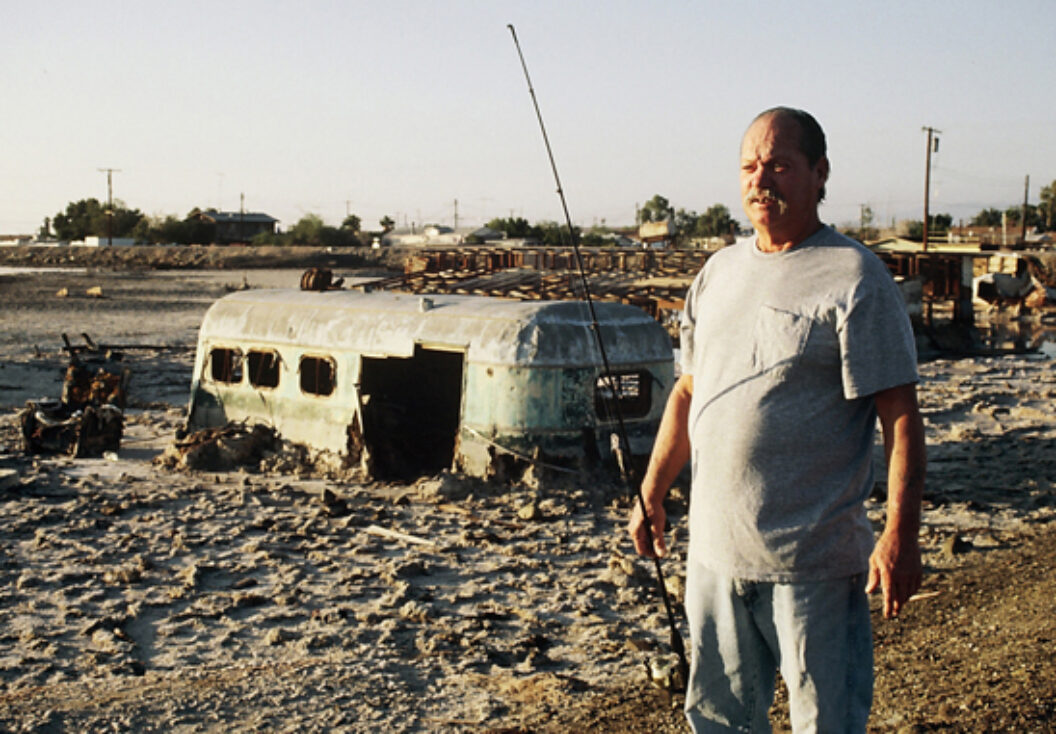 To resuscitate the Salton Sea—now rimmed with near-ghost towns inhabited by a variety of characters including a beer-soaked Hungarian Elvis doppelgänger and a geriatric roadside nudist—would take the charm and political will of someone like, say, Sonny Bono, an early advocate for the cause. The foregone conclusion is this: the sea will end up as a crusty lakebed churning out dust storms of fish detritus that will coat nearby luxury resort towns like Palm Springs. This might ignite the will to save the sea, but probably only after it's too late. Even with all these oddities, the film succeeds in portraying a highly likeable sense of place, largely because the people dwelling there seem to honestly love it.
Williams Cole, a contributing editor for The Brooklyn Rail, produced the film Giuliani Time and is currently producing feature documentaries with Barbara Kopple.
Plagues & Pleasures on the Salton Sea, directed by Chris Metzier and Jeff Springer, was recently released on DVD by Docurama.
Originally published in
Featuring interviews with Meg Stuart, Karen Kelley and Barbara Schroder, Kalup Linzy, Peter Saul, Mike Davis, Boredoms, Will Eno, and James Timberlake.