Discover MFA Programs in Art and Writing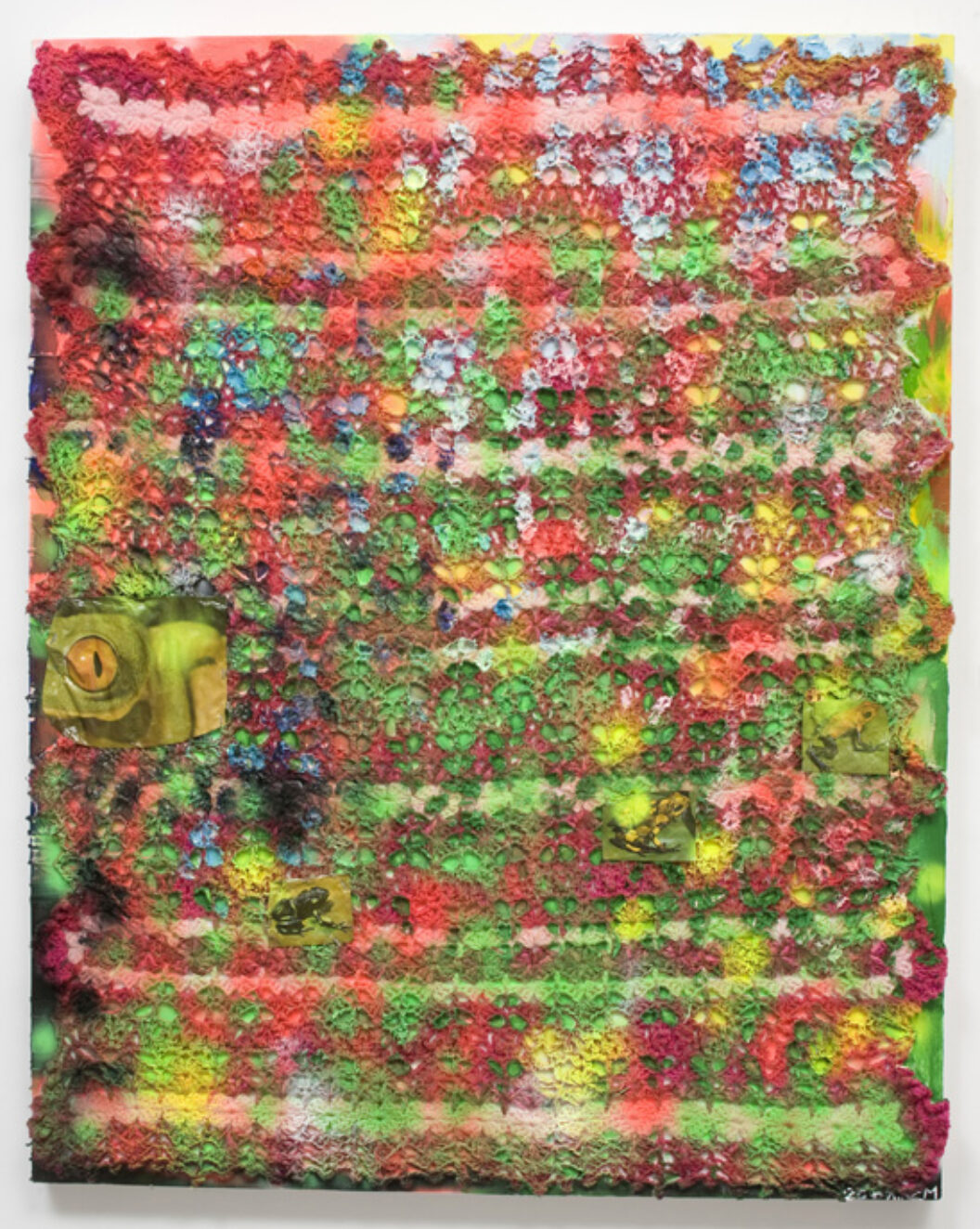 The Artists on Artists series is sponsored by the W. L. Lyons Brown, Jr., Charitable Foundation and the New York State Council on the Arts.
Old soldiers never die, but occasionally get their due for surviving the war of attrition that is, for everyone, life. Chris Martin's triumph is his latest exhibition, at Mitchell-Innes & Nash in Chelsea this past February. To survive is to win the war, but these paintings show us life raised to the nth power. Martin is a mere 53 years old but he's having a moment many younger artists take for granted. Not him. Martin personifies the notion that you can't manufacture experience: He once broke into Cypress Hills Cemetery in Brooklyn to sleep on Mondrian's grave. Not content to paint on canvas, he would use his own face as support when showing with John Good. For years he had a low-paid job as an art therapist at Rivington House, a shelter for homeless AIDS patients. With no market for his work, he made the largest possible paintings his studio could hold. In 1995 he curated a legendary group show in Williamsburg at S. Cono Pizzeria, earning not a few curious stares from the usual clientele. For his previous solo show (Sideshow Gallery in Brooklyn in 2005), he exhibited hundreds of works by other artists. From time to time, he hangs paintings on the exteriors of abandoned buildings.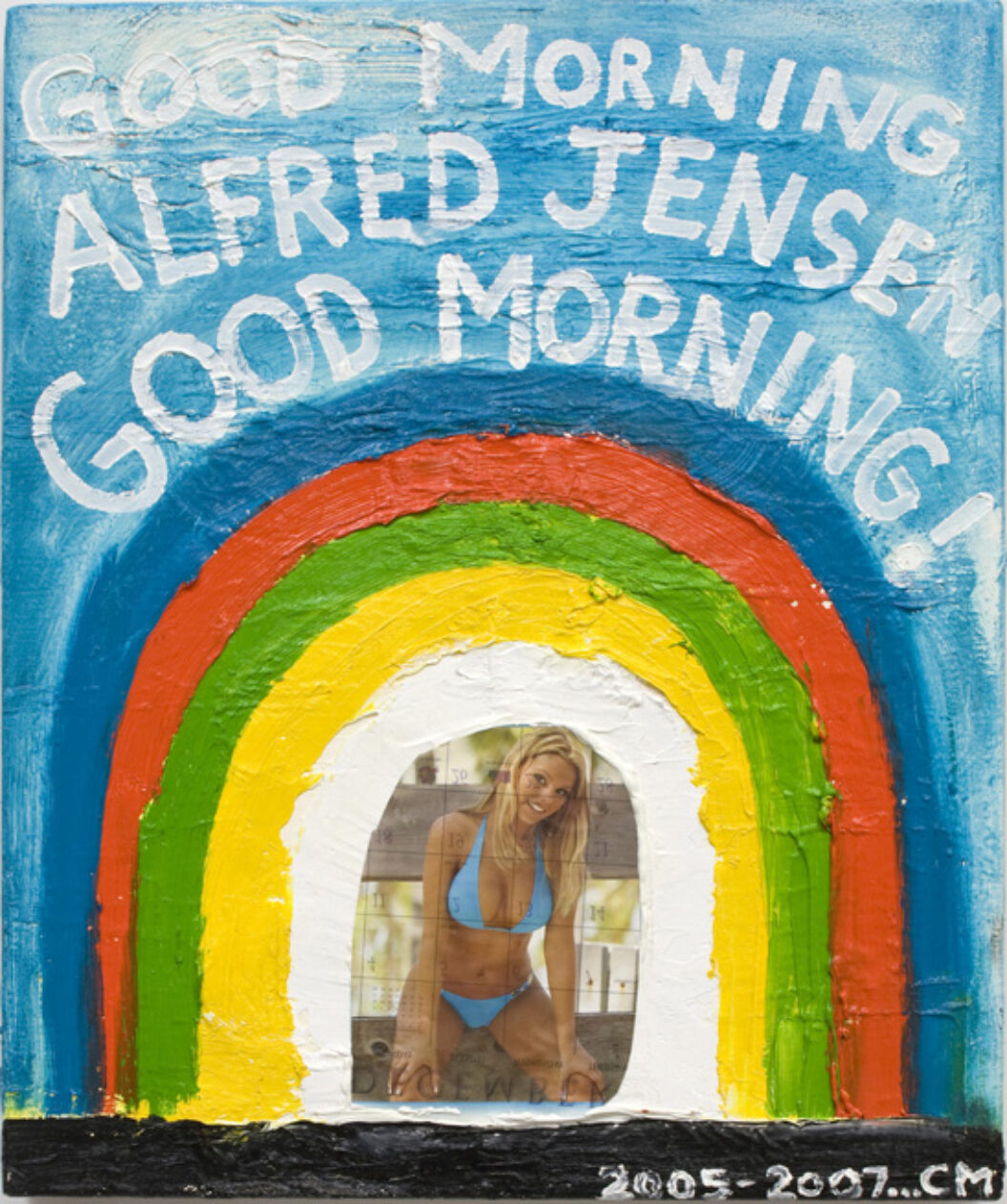 He's out of the trenches but still in the bunker, his studio a model of his mind. Massive quantities of absurdly large paintings stacked against each other completely take over three walls. (Will someone give this guy a wing at MASS MoCA?) The early larges—10 × 14 feet—were among the most inward-looking paintings the world has ever known, their scale reducing the viewer to a child at night staring into a jet-black void limned with white vectors, openings, and doorways, and threatening to swallow her up. (And if she's lucky, spit her out with a Zen hangover.) Later larges brought in color, shimmying columns, "lakes" of schematized light. The outside world began its way in. Throughout the time of the larges he made very small, heavily worked paintings as well, but nothing in between.
Now? His new work, easel size—the scale of the average professional linebacker, or if you prefer, rugby scrum half's torso—is anything but inward. These new pictures bob, weave, crunch, wiggle, and shout. They sprout bumps, wads of newspaper (spider bites), sponges (keloid scars), photos of comely ladies of the cheesecake calendar surrounded by breathing paint laid on like cupcake frosting in a hippie commune's kindergarten.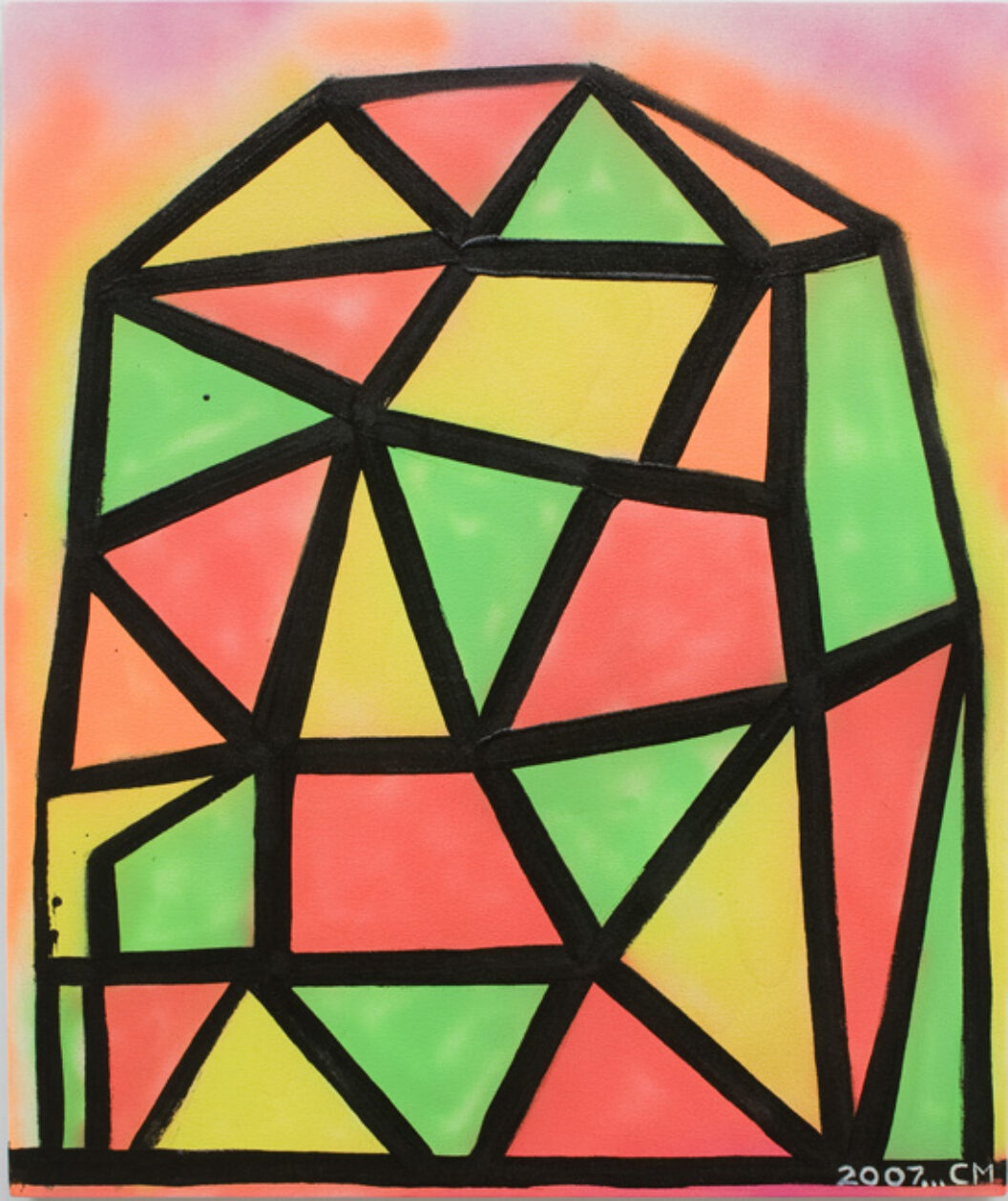 There's a head-spinning range of formless shapeless forms and shapes that verges on the apocalyptic: pandora's box in reverse.
A Schwarzchild limit—an event horizon beyond which only what Martin deems worthy of absorption goes in—is forever consumed, transformed, and returned to us. It's within his particular brand of cornucopia/dystopia that he affirms painting, eroticizes abstraction, and pays homage to his heroes: James Brown, Alfred Jensen, Bill Jensen, Purvis Young, his patients at the AIDS center on Rivington Street, and even the mice who nibble on his bread paintings in the dead of night (bless them, those tiny collaborators).
James Siena is an artist who lives and works in New York and the Berkshires.
Originally published in
Featuring interviews with Joseph Bartscherer, Steve DiBenedetto, Jonathan Lethem and Lydia Millet, Zachary Lazar, Harmony Korine, Tav Falco, and Philip Seymour Hoffman.