Fiction as Revelation: Chigozie Obioma Interviewed by Xavier Navarro Aquino
The Man Booker finalist on telling a story from the perspective of a spirit and writing to expose historical truths.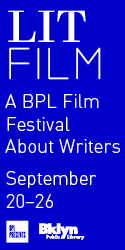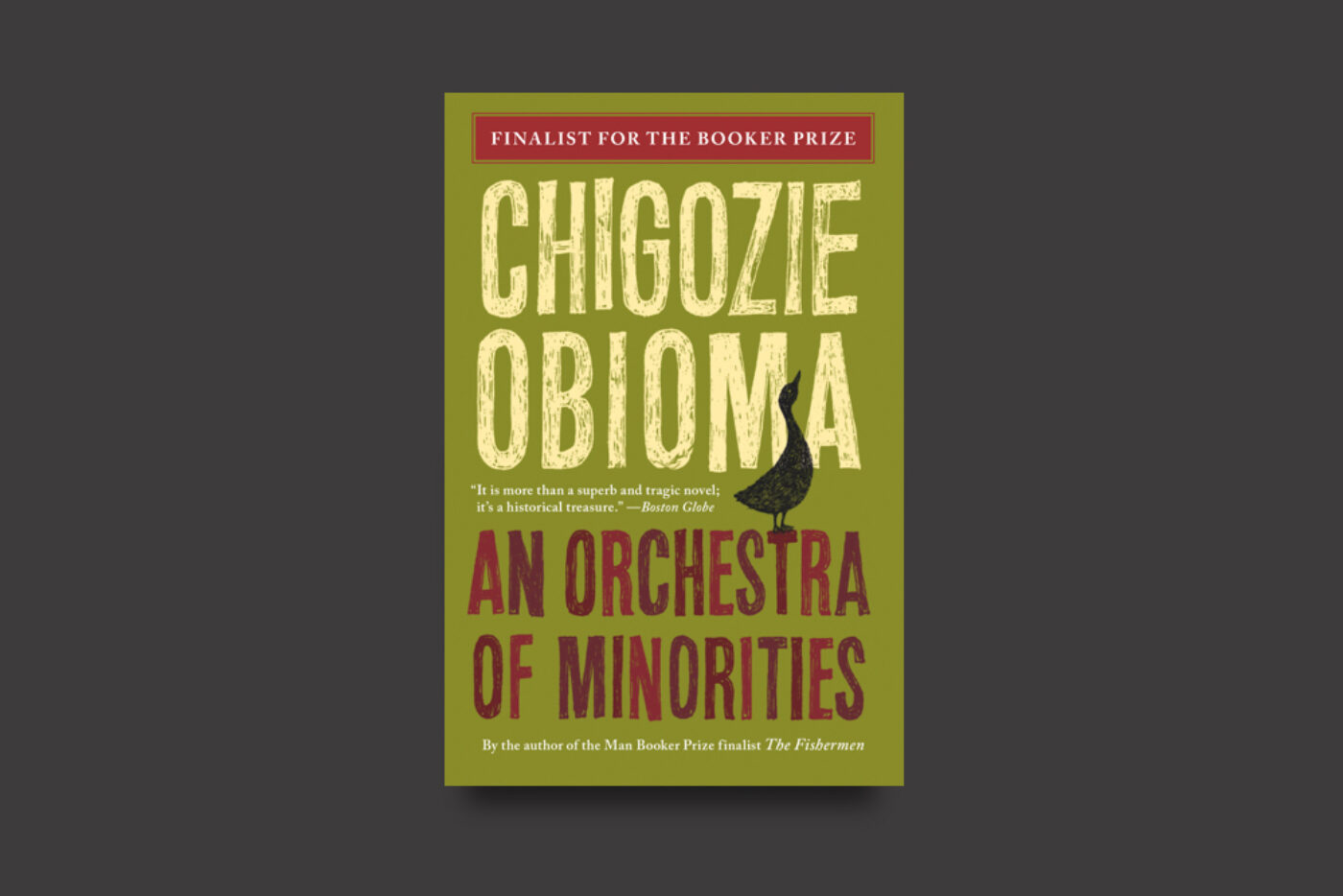 When I first moved to Lincoln for graduate school at the University of Nebraska, Chigozie Obioma had also just arrived on campus to start his new job as an Assistant Professor of Creative Writing. His debut novel, The Fishermen, was just published and receiving critical acclaim. It tells the story of four brothers who are given a terrifying prophecy by a local madman in Akure, Nigeria, during the 1990s. I've always been interested in sibling relationships, especially fraught ones, so it was only natural that I was enthralled by the narrative intricacy and emotional complexity The Fishermen carried within its pages.
Over the years, Obioma and I became friends. In the fall of 2016, we spoke about his next book project, which would become An Orchestra of Minorities (Little Brown). Though he had only written a few chapters at the time, Obioma was adamant about pursuing larger aspirations for his sophomore novel. Exploring the horrors of a relationship born from a prevented suicide, the desire for economic mobility, an ill-fated voyage to Cyprus, and a narrator who lived for hundreds of years, at the heart of An Orchestra of Minorities is a love story. The novel's use of chi, a spirit guardian as narrator, gives the reader a sprawling look at a tragedy and epic that follows in the footsteps of Homer's Odyssey and Milton's Paradise Lost. In honor of this scope and breadth, both of Obioma's novels have been finalists for the Man Booker prize.
-Xavier Navarro Aquino
Xavier Navarro Aquino Something that struck me as I read An Orchestra of Minorities was the voice of the chi and the ways the chi expresses emotions and makes proclamations. How did you decide on the voice?
Chigozie ObiomaI wanted to pattern this novel and its narrator around the way the best stories were told in the local Igbo courts, held in open pavilions of the town square. The accused, surrounded by many who have come to bear witness, watch as he/she takes an oath to truth while putting up their defense. Interestingly, the defense is made under duress since the accused has sworn a blood oath and believes that a supernatural wrath can plague them should they tell an untruth. So, wanting to make a case for their own innocence while having fidelity to the truth, the accused meanders, uses circumlocutions, becomes frustrated, goes into tangents, and that way, the story becomes its own animate entity.
This was the first impetus. But also, the chi speaks the way Igbo people spoke generally in the past. Sentences were filled and padded with proverbs, and to be straightforward was to lack refinement and oratory skill. The chi, itself a reincarnating spirit who has lived across many generations, possesses prelapsarian knowledge as well as the language of ancients and the present, so these also shape the way it speaks.
XNA How do you feel the chi frames the novel?
COI hope that it tells the story in a way that tries to make the case for its host, but also its own continuous existence. So, it is under much duress. But also, as reincarnating spirit, the chi is a repository of knowledge. I wanted the narrator of this story to transcend time and be able to tell the story wholly, while also being a chronicler and teacher of history and the civilization of the Igbo people. The chi affords me this liberty—it has lived for many centuries, has reincarnated many times, and ensouled many characters ranging from one who was a slave to a soldier who fought during the Biafra war. It has, as it says frequently, seen things many times.
Also, on a technical level, the chi is all that you mention: it breaks the boundaries of narrative perspectives. It is telling its own story as well as the story of its host, Chinonso, so is both a first person and third person narrator. Then, sometimes when it addresses the high court of spirits, it becomes a second person narrator.
XNAYou've mentioned that Orchestra is an attempt at writing a cosmological novel.
COI wrote sketches in my head until I encountered Paradise Lost by John Milton two years later, given to me as a parting gift by a British expat I knew in Cyprus. The book explores the fundamental fulcrum on which Western civilization is based, free will. For me, that was the answer to the narrative framing of the novel. I knew then that I would tell this story through the mouth of the chi, this reincarnating spirit that has been reborn again and again for 700 years. Through it, I would attempt to draw the map of the Igbo civilization, mapping in landmark events like the first encounter with the Portuguese in the 16th century, slavery (through the slave the chi ensouls in Virginia in the 18th century), British colonial period, the Biafra war, and the present time.
The chi would be the centerpiece of Igbo ontology, a belief that—like free will—was the foundation of the Igbo egalitarian socio-political structure. And Igbo ontology would stand as a microcosm of the complex beliefs that we had in Africa prior to colonialism, so that I would establish that the colonial experience in Africa was not one long night from which the white man came to save us. I'm persuaded that the heart of our problem in Africa (and the black diaspora) is that we have not come to understand fully that we had successful systems prior, and thus embody an unconscious sense of inferiority that must be destroyed.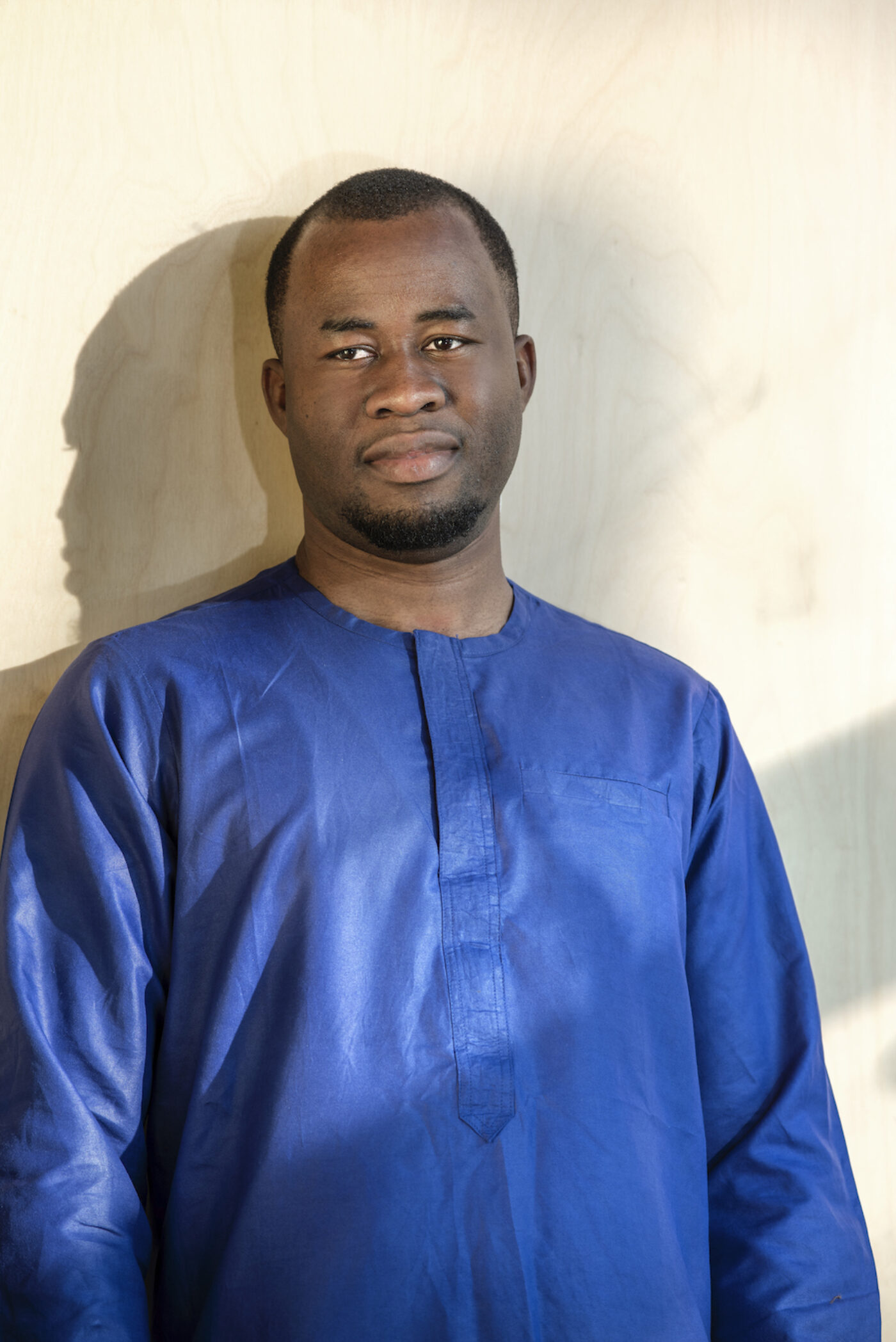 XNA I'm interested in how much Chinonso and Ndali's circumstances seem preordained. Like Milton's Paradise Lost, we understand the somewhat ceremonious procession that takes place in the Fall of Man, yet we still invest in the poetic/narrative form, we still appreciate the journey and want to see how the story ends. In what ways did Milton's narrative guide how you approached telling Chinonso and Ndali's own fate and fortune?
CO For me, my project is the reverse of Milton's in that Chinonso's journey is a way for the chi to justify the ways of men to the gods, rather than vice versa.
XNA So far, both your novels address rurality in specific Nigerian communities. Similar to Chinua Achebe's work, Arrow of God for example, you attempt to understand how rural spaces negotiate the conflicts of modernity, or perhaps better put, how certain effects of colonial imposition enforce conflict. What is the importance of rurality in your work and how does it differ and come into conversation with the idea of the metropolitan? How do Chinonso and Ndali handle that conflict?
CO I think a lot of conflict arises from locals trying to grapple with the imposition of a foreign culture and of what we call modernity, which for me is material modernity, really. My two novels are set in specific towns and cities in Nigeria (with the exception of Chinonso's transcontinental journey), which means that the cultural beliefs and worldviews that are most common in those areas will manifest in the lives of the characters. The conflict between Christianity and the traditional religious beliefs of the Igbo people was at the heart of The Fishermen, and is writ large in Orchestra as well. But more than anything else, what we see in this novel is the tension between the ways the Africans have changed to adapt to Western modernity and how that has affected them both in positive and negative ways. The chi, who is an astute observer, does not—I hope—idealize any one way. It criticizes the "the ancient fathers" as much as it does "the white man."
XNA In a time where politics in the United States directly affect how American artists interrogate, subvert, produce, and attempt to understand the social circumstances of their time, how does (if at all) the political effect your approach to writing and exploring the narratives you create?
COThe arts have always grappled with politics and there have always been writers who—as Margaret Atwood argued in one of her books—write "with intent." I think what marks each writer is the question of what intent? The intent can be simply to create a story that is interesting and entertaining. The intent could be to do more than that, maybe transmit a message to readers. The miracle plays, the theological and didactic writings of early Western traditions—and of course across many cultures—imbibed these intentions.
I think the greatest writers are the ones who see and approach fiction as revelation. They conceive of fiction as revealing what is hidden in us, in our lives, in humanity. In terms of my vocation, I tell my friends to think of all of us as walking down the same path and because they are all so busy living their meaningful lives as doctors and lawyers and what have you, I am the one who stands behind, walking slowly and seeing what they all just saw more deeply. I am saying to them, Look, here is what you saw but didn't really see. These are the revelatory fictions. Their work may be political, but you will have to see the humanity first to find it. Flannery O'Connor, Cormac McCarthy, and Jhumpa Lahiri are writers who come to mind in the American tradition. They show you what the world is like, not in a way that is explicitly "activist" or any such thing.
I think many might see my work that way as well but when you peel back the layers, both my novels seriously grapple with politics. With Orchestra, I feel like I am doing the dirty work of African Literature here. I believe it is my duty, my calling, to excruciatingly dig up these buried cities, these bushelled cosmologies, and point my people to these truths and say, See who we used to be. It begins from writing our own—the Igbo people, Africans, the black diaspora—cosmological novel, an Igbo Paradise Lost in which a spirit attempts to justify the ways of man to the gods.
XNA I often teach Chris Abani's essay, "Painting a Body of Loss and Love in the Proximity of an Aesthetic." In it he famously states that all art stems from an existential wound. I found it particularly useful in understanding the gestures that are made throughout Orchestra. Do you see the chi that exists within Chinonso as trying to understand a larger purpose for the characters throughout the novel? Perhaps this ties back to the concept of their fate being preordained. Or at the least how we often try to come to terms with our own mortality.
COWhat you found in this Abani text has been a famous idea for a long time, I think that there is some existential wound that writers grapple with. Perhaps true, perhaps not, I am not sure. What I know for me is that there is a tragic vision in my work that comes from the sadness of writing about Nigeria. It is a masochistic act. Nigeria riles me, wounds me, and heals me at the same time. I love it entirely and loathe it at the same time, and in that kind of relationship, a certain form of despair often gets hold of the mind. My writing is sometimes an effort to rid myself of that despair through the joy of artistic creation. The witness born then, if I might say, is a witness to my own surrendering to a light that emerges from my own darkness, and in that light, I am refreshed and made alive.
Xavier Navarro Aquino was born and raised in Puerto Rico. His fiction has appeared in Tin House magazine, McSweeney's Quarterly, and Guernica, among others. He has received scholarships from the Bread Loaf Writers' Conference, the Sewanee Writers' Conference, and was recently a MacDowell Colony Fellow. Currently, he's a Ph.D. candidate in English at the University of Nebraska where he serves as a Fiction Editor for Prairie Schooner.