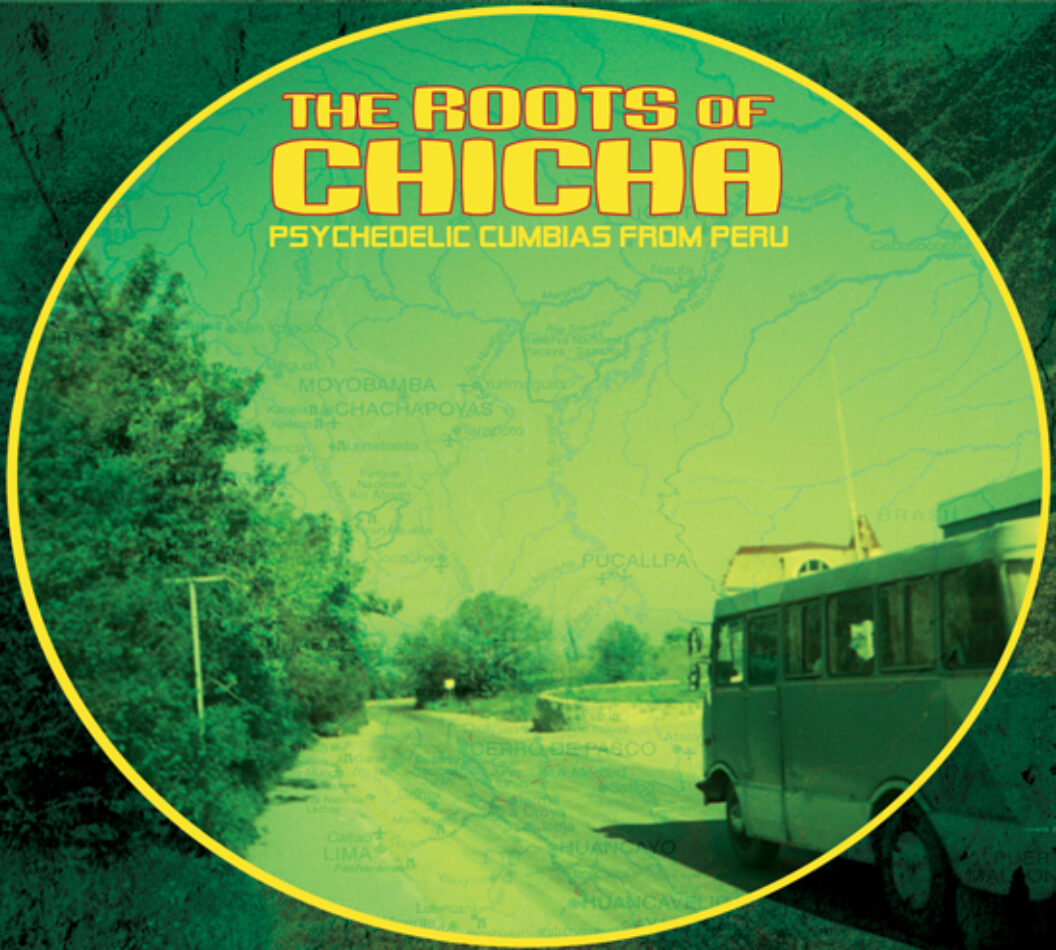 More than a Peruvian musical genre, Chicha (from the Spanish word for a style of homemade fermented beverage) is a peculiar hybrid culture centered in Lima—the clash of jungle, Andean, and coastal idiosyncrasies resulting from waves of coastal emigration to the city that began in the '50s. Chicha music, with its tropical influence and the pentatonic scales distinctive of huayno and blues, cannot be simply characterized as cumbia or psychedelia. It is rather the expression of a decentered, marginal spirit wishing to keep its tradition alive against the threat of the pervasive Creole establishment.
The Roots of Chicha delves into the eruption of the Chicha phenomenon during the '60s and '70s, once rock and roll and surf rock had assimilated into popular culture. Farfisa synthesizers and wah-wahs, Fender Jaguar guitars and kettledrums, strident colors, the heat of the jungle, and the altitude of the Peruvian Andes mingle in the 17 tracks of this CD. Los Mirlos, Los Deste-llos, Juan-eco y su Combo, and other bands mesmerize the listener into dancing and also reveling in nostalgia, for under the seeming festiveness of Chicha lingers a longing for the homeland and happier times left behind. The coffers of Chicha in Peru are boundless: Celeste, Chacalón y La Nueva Crema, Pintura Roja, Los Shapis, Vico y Su Grupo Karicia are only a few of the offspring of the bands featured in The Roots of Chicha. Let's hope Barbès Records keeps on exploring.
Renato Gómez is a Peruvian poet and musician based In New York.
Originally published in
Featuring interviews with Joseph Bartscherer, Steve DiBenedetto, Jonathan Lethem and Lydia Millet, Zachary Lazar, Harmony Korine, Tav Falco, and Philip Seymour Hoffman.