Jacques Rivette's Le Pont du Nord and Bob Byington's Somebody Up There Likes Me are abstract in different ways, but for the same reason: lack of funds.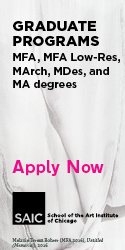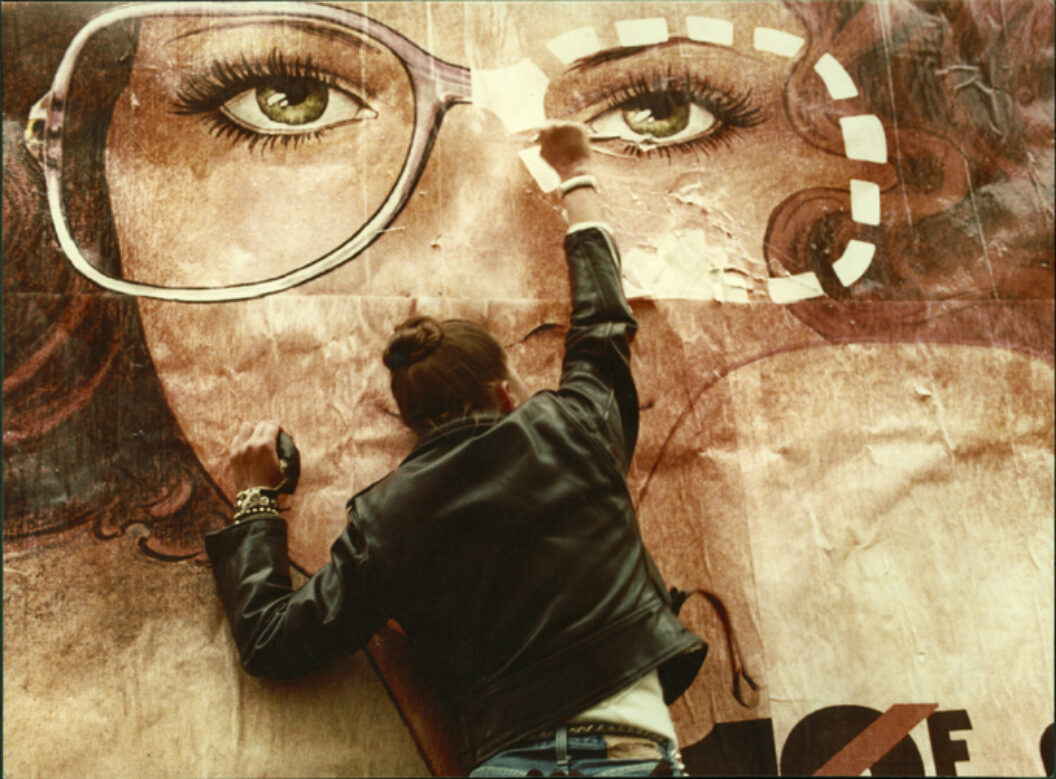 Movies made with little or no money tend toward either a documentary approach to their material or, conversely, turn towards abstraction, enhanced artifice and theatricality. The first tendency (a very American one) is exemplified by a tradition that surfaced with Cassavettes and continues today up through the Safdie Brothers. The second can be seen in the work of filmmakers like Luc Moullet and Jacques Rivette, but also in films like those of Robert Downey Sr. and the young Argentinian filmmaker Matías Piñeiro (whose great Viola is screening this week as part of the New Directors/New Films series). Over the next few weeks, BAM is screening two films from this latter school of low-budget filmmaking: Jacques Rivette's mysterious, paranoid, and funny Le Pont du Nord and Bob Byington's goofy, affectless and flattened vision of an unfulfilled life, Somebody Up There Likes Me.
Le Pont du Nord (made in 1981 but only now receiving its US theatrical premiere) is an enigmatic fable that refuses to yield to interpretation, and a key piece in the filmmaker's career-long obsession with games and restraints. The form of the narrative constructed by Rivette and his collaborators—a cast featuring Rivette regular Bulle Ogier and her daughter Pascale (who died tragically shortly after the film was released)—is constantly turning its back on metaphor in favor of metonymy. The film is an abstraction of Paris, a city laid out in spiral, or as Pascale Ogier's Baptiste says at one point, "a dragon curling back on it's own tail"—as well as a distillation of a particular form of paranoia engendered by a dense urban environment, studded with dangers both minor and fatal. Made under severe financial constraints that precluded interior shooting, every scene takes place outside under a uniformly grey autumn sky. Baptiste a puffed-up and possibly unhinged street-urchin and amateur martial artist makes a habit of cutting the eyes out of every billboard and street poster she comes across, including those of a maniacal samurai on a poster for Kurosawa's Kagemusha.
Producer Barbet Schroeder, a frequent collaborator of Rivette's, called the film "a brilliant example of filmmaking when you don't have any money." One of the things that makes this film so remarkable is that it turns a lack of funding into something like an Oulipian constraint. The fact that there wasn't enough money to shoot interiors is a starting point for the entire film: Marie is a claustrophobe fresh out of prison who faints whenever she's inside. In fact, the only time she and Baptiste go inside is to spend the night in a movie theater showing a Western called Wide Open Spaces. The theater itself is, for Rivette, a kind of open space.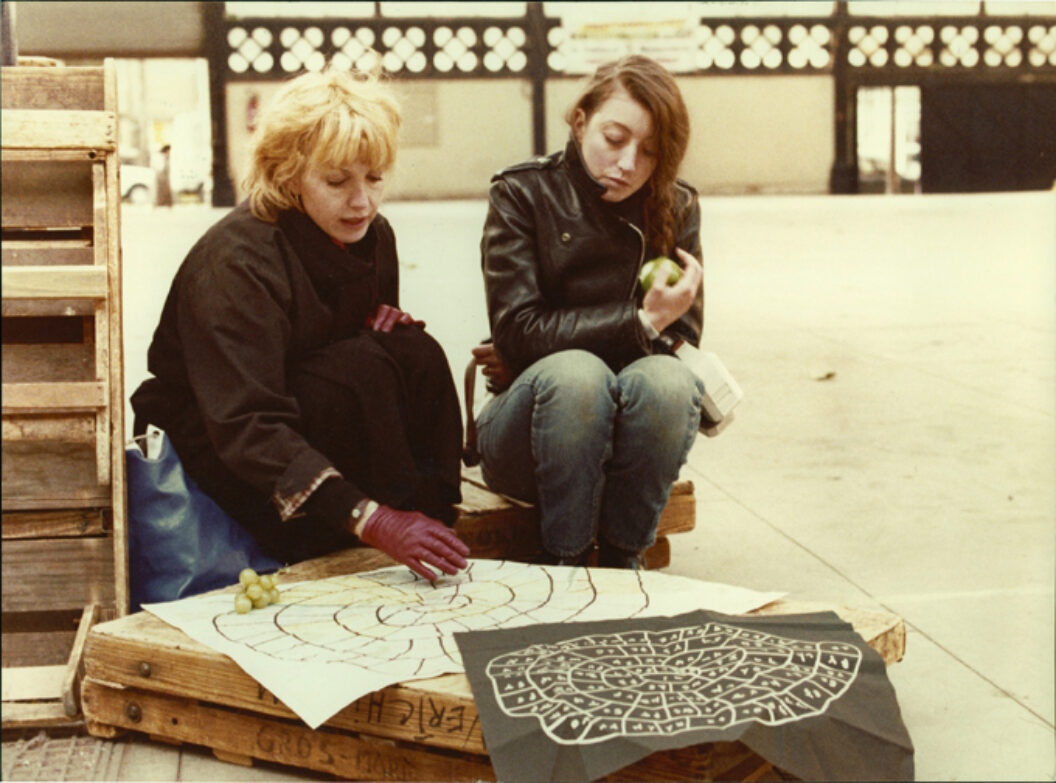 Though there's dread, paranoia, and tension throughout, the film is also very playful, constantly undermining its own genre impulses. Rivette never lets the viewer forget that, though the fictional stakes are high for the characters, the film is a game for everyone involved. There are rules to this game, yes, but they are constantly shifting, as anyone who recalls the complexity of recess surely knows. The implication is that not only that filmmaking and artmaking are games, but that the process of constructing any narrative is a game played by rules that, while arbitrary and ultimately incoherent, are necessary as a means of communication, of community and comity. Le Pont du Nord is a visionary comment on the nature of living in a city and a world crowded with other people, and of the constantly shifting stories and games we make up in order to navigate it. It's scary because the stakes are high, but that's part of what makes the game fun.
Bob Byington's sweet, subtly disturbing new comedy, Somebody Up There Likes Me, is a more ambitious project with an only slightly larger budget than his Harmony and Me, a very low-key, low-budget affair. The new film tells the life story of schmuck Max Youngman (played by the affectless Keith Poulson) from the time of his divorce from his first wife (Kate Lyn-Sheil) to his death at an advanced age. Along the way he fails in nearly every aspect of his life, from parenthood to friendship to business. Though the film's tone is whimsical and relaxed throughout, the gradual accretion of Max's failures, moral and otherwise, give the film a poignancy and depth that outweigh its reliance on its influences. Rushmore in particular seems like a touchstone, if not a bible, for Byington, especially in the deadpan delivery of the actors who a mix of professionals and amateurs all speak with the same flatness. Though this is mainly played for comedy, it also moves the film away from any sense of psychological realism. These characters aren't approximations of real people, they're abstractions of real people.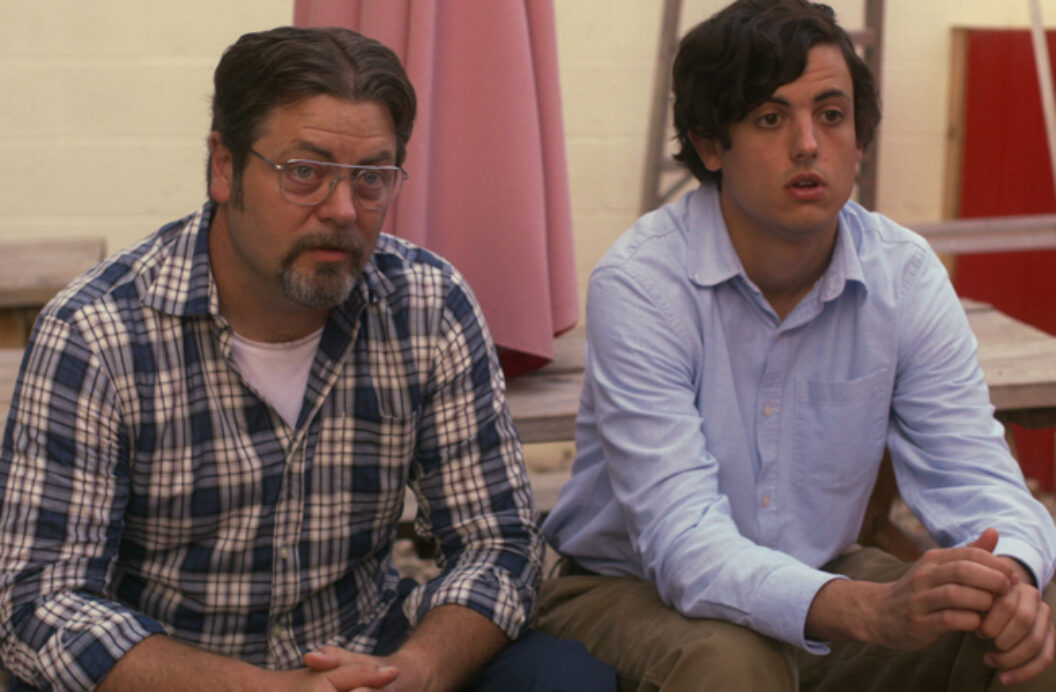 Like Le Pont du Nord, Somebody Up There Likes Me is driven by a premise that seems born from financial necessity. Early in the film, Max discovers an abandoned suitcase that gives him a permanently youthful appearance, which means that Keith Poulson at 80 looks the same as he does at 27. All the other actors age only slightly more visibly, with touches of grey hair and poorly drawn wrinkles. There is no attempt at verisimilitude and because of the inclusion of that arbitrary suitcase, necessitated by budgetary constraints, the filmmakers are able to follow their characters throughout their entire lifetimes. There's no attempt to explain the magic suitcase, or it's echo of similar totems in Pulp Fiction and Kiss Me Deadly. It just is, and because of it, Byington is free from any obligation to documentary or psychological realism and, like Rivette, is able to explore his own idiosyncratic and highly subjective realism.
Le Pont du Nord is at BAM in Brooklyn through March 28. Somebody Up There Likes Meopens at BAM on March 29.
Clinton Krute is BOMB's Web Editor.