Necessary Creatures: Chaya Bhuvaneswar Interviewed by Daniel A. Olivas
The writer on releasing her debut story collection, writing as a woman of color, and balancing a medical career with the writer's life.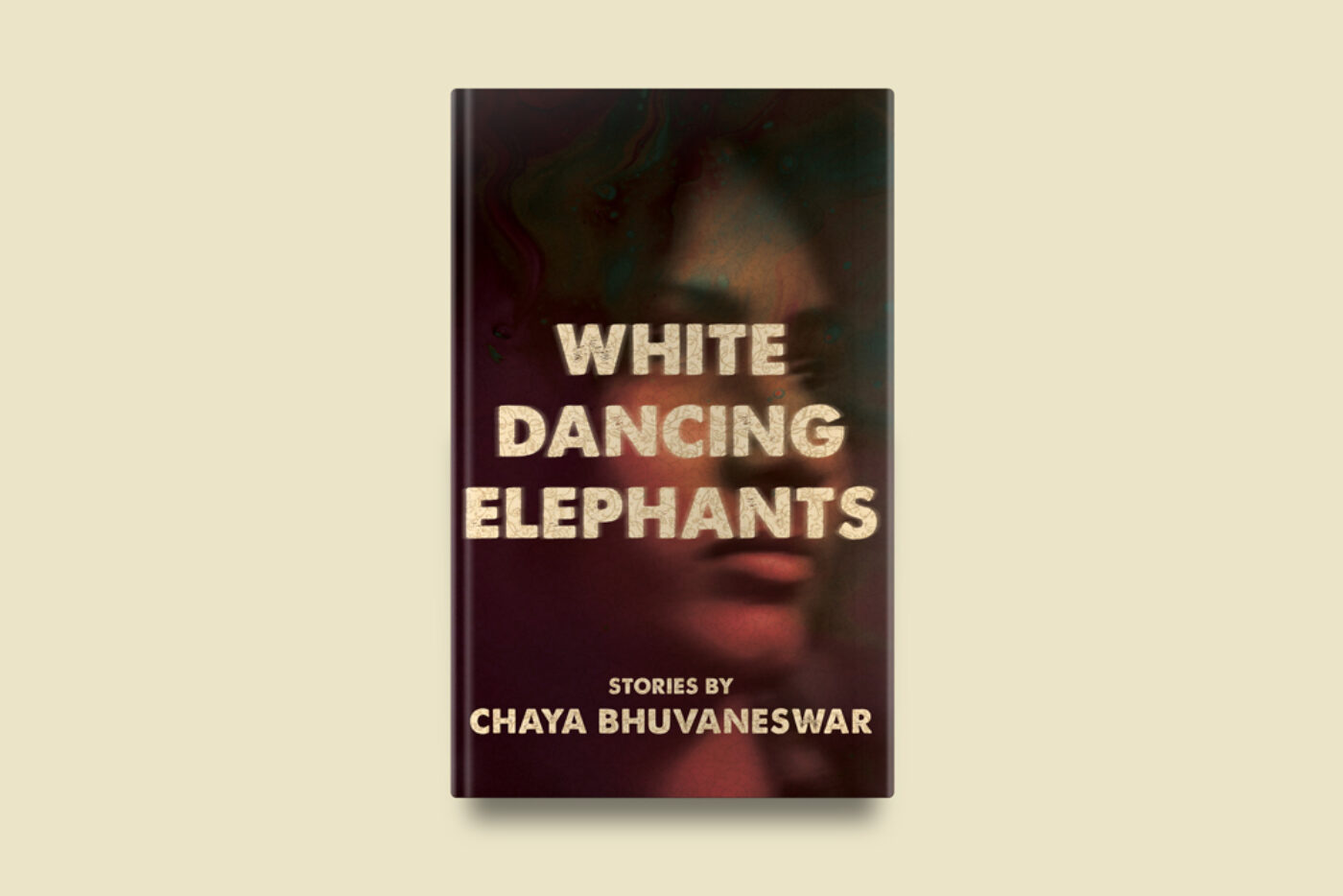 Whenever I encounter another writer who is not in academia and juggles writing with a demanding, non-literary career, I feel a strong sense of kinship. As a senior attorney with the California Department of Justice, the lives of my colleagues, opposing counsel, and judges are in no way affected or dependent on the short stories, poems, essays, and author interviews I publish. So, when Chaya Bhuvaneswar and I connected on Twitter and then met in person at this year's Association of Writers and Writing Programs (AWP) conference in Portland, we discussed the writing life as kindred souls.

The themes and techniques of specific stories, as she discusses below, also excited me. I am a writer committed to social justice, writing Op-Eds about the border wall proposal, family separations and other current events that engage human rights, not to mention common decency. So, I was thrilled to read Chaya's stories about people of color overcoming, and yes, reenacting, various forms of oppression—in unique, startling, engrossing, and always surprising ways. As Gabino Iglesias wrote in his NPR review, "difference is at the heart" of this story collection and the vividness of difference is what humanizes each character's struggle to be seen.
Bhuvaneswar is a practicing physician and made a major literary mark with her 2018 debut story collection, White Dancing Elephants (Dzanc Books), which was a finalist for the 2019 PEN American Robert Bingham Prize for Debut Short Story Collection. Her stories about queer women of color and their families have appeared in such publications as Narrative Magazine, Tin House, Joyland, Michigan Quarterly, and Chattahoochee Review, and her flash fiction on race and intersectionality, played out in the lives of a woman of color and her partner, has been selected for inclusion in Best Small Fictions (Braddock Avenue Books).
—Daniel A. Olivas
Daniel Olivas Choosing a title for a story collection can be a daunting task especially when the collection's stories are as varied as yours. Your title story focuses on a young woman who has suffered a miscarriage—how did you choose it as the title for your debut book? It comes across as very personal.
Chaya Bhuvaneswar It is an intimate story in the sense, hopefully, of really being interior but opening up the vastness of a woman's consciousness as she grieves. I'm always amazed by how vast thoughts and feelings can be—an interior landscape as unknown and thrilling as the moon. The title of the story came years before I wrote that story—I liked the title that came to me when thinking about the Buddha's birth story, and then like with many stories, what I needed to write was the driving emotion, which came from grief.
I also was thrilled to recently read a series of books by women, including women of color, that ranked as "autofictional"—from Zinzi Clemmons's What We Lose, to the Transit series by Rachel Cusk, which also sent me back to much earlier work by Jamaica Kincaid, like the incredible novel Lucy. These novels stylistically informed the approach of the title story "White Dancing Elephants," in terms of creating a space where I could speak somewhat essayistically, from the POV of a character who was immediately to my left in that I understood her life, her starting point, her pain—but then many aspects of what actually happens in the story—the journeys through London and Oxford, the sights, the sounds, the memories, the prospect of "that suicide," in the river, were in no way connected to reality, and juxtaposed sensory details I'd first encountered decades before the story was written. It reminded me that I love the fiction part of autofiction the best!
DOMost of the stories in White Dancing Elephants first appeared in literary journals. Were you attempting to write enough stories to compile into a collection, or did you simply focus on writing stories and eventually realized you had the makings of a full-length book?
CBI'm grateful to all the editors who took my stories and, in many cases, gave me comments that made them better. It's so incredibly important, especially now with the ease of social media as a readily accessible, free mode of connection, to approach literary magazines as mini-communities, as potential clusters of friends who love writing and reading, whether or not any specific magazine publishes you. This is an insight I did not have when I first started haphazardly submitting. I didn't care about the labor and love behind those magazines until I started getting notes back and connecting with people on social media. I began to understand that literary magazines are fundamental to building writing communities.
Short-story collections are necessary, inevitable, capricious, delicate creatures, like dazzling butterflies. They're momentary, elusive, and potentially transformative. I love how they anthologize stories that first appeared elsewhere and breathe new life into their original sources. The diversity of literary magazines is also an important reason to continue believing in and supporting the original homes of these stories. They also offer interviews, reviews, critical essays, meditations on short stories (like this incredible one in BOMB for example, which I loved, as I do pretty much anything by Laura van den Berg).
Literary magazines are great even when they don't publish you. It's really important to stand up for them, recognize how underpaid (if paid at all) most of the labor is, recognize the level of care and dedication and sheer love of literature that drives these things. Short-story collections are also driven by this (though we're all secretly very thrilled that a short-story collection can be a bestseller, as Jhumpa Lahiri's wonderful second collection, Unaccustomed Earth, was, the week it was published, and more recently, as my dear colleague whom I practically toured with, Nana Kwame Adjei-Brenyah, had in the brilliant collection Friday Black, an 'instant' bestseller).
One thing I played with a lot in shaping the collection White Dancing Elephants was the question of independent versus linked stories. In my debut collection, none of the stories are linked in the traditional sense of the same characters recurring. But several of them do appear in other stories I've written, that may be somewhat more obviously linked in a second collection (still taking shape!). I really appreciated the critic Yo Delgado, for saying in Fiction Writers Review that the stories still did seem linked to her—in the sense of carrying forward a perspective, a tendency toward honesty and revelation of the visceral experience of being discriminated against, of being shut out. And of trying to force one's way back in.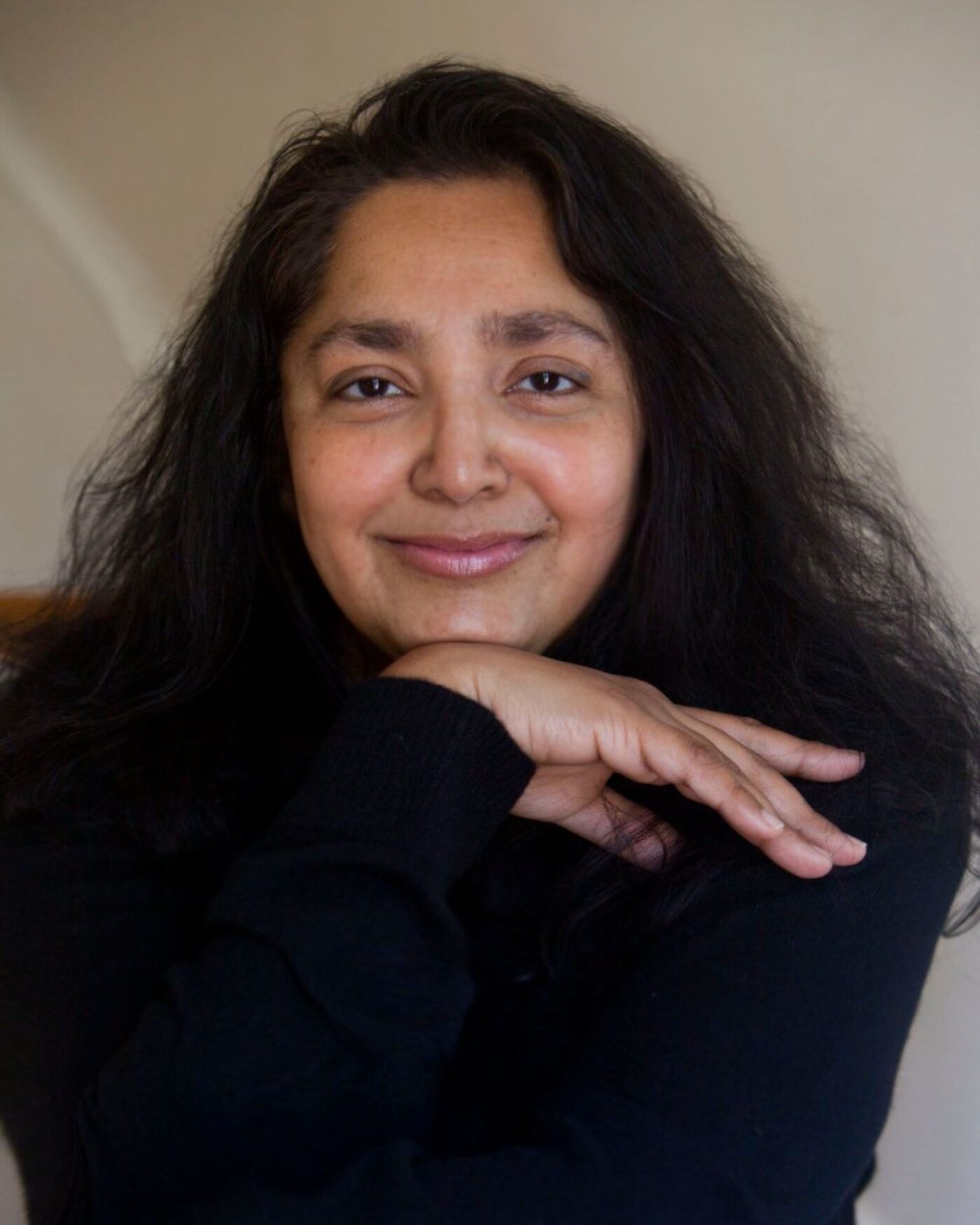 DOYou are both a physician and writer. Has one identity affected the other—for better or worse? Are there sacrifices you have had to make?
CBThe only sacrifice that ever worries me is the sacrifice of time spent with family that any type of writing and medical careers demand. Before I got published, I always wrote anyway. I wrote less after I had kids, but then my medical and academic medical careers took up all the space. So I decided to keep doing intensive clinical work, do textbook type writing occasionally, teach trainees which is always a privilege, but to divide all personal time between family and writing, with probably too small a slice for other kinds of self-care. I am working on finding balance every day, but I keep clinical work at the center because everything else can wait.
The most constructive effect of having a vocation outside of writing is that it's grounding, reassuring, concrete, and achievable. It's a way to stay connected to an everyday, important reality versus the world of literature and imagination. Imagination is freer when there's this counterpoint of the all-too-real. This is what I hoped when I chose medicine.
Increasingly, as I've thought about this question "how do you combine writing with medicine?" less defensively and less existentially (reverting to the answer I'd imagine Veronica of the Archie comics giving: "I just do!") I've looked closely at literary forebears: Terrence Holt; Chris Adrian—plus others who studied but didn't practice medicine, like Rivka Galchen and Ethan Canin. Notice a trend? I'd love there to be more people of color doctor-writers. I have to look to other countries, like Egypt (Nawal el Saadawi) or other genres (Rafael Campo and C. Dale Young are both still practicing doctors, and poets). I've written women of color doctors with something to say, who in effect "write" various stories.
In "Jagatishwaran," it's the sister of the narrator, a distant, judging, elusive sister who's really a foil for the more understanding and loving niece Padma. I wrote "A Shaker Chair" holding my breath throughout the first draft. It outs how I was thinking about exercising care and, as a medical student, to never let anyone know what I was really thinking, ever. To make the white coat a kind of cloak. Only once I matured did I realize how culturally and politically critical it is, especially for diverse patients, to have psychiatrists and other physicians who look, talk and act like them, who listen non-judgmentally and really care. It was important for me to just write the story, to create a space that I hadn't seen before, to define a relationship between a brown and a black woman, respectively in the patient-therapist role (instead of the reverse).
To respect the achievement of physicians and therapists of African descent (like the main character, Sylvia, is, as a Ugandan-American), while at the same time probing the intergenerational effects of an event like Idi Amin's violent targeting, dispossession, and expulsion of Indians in Uganda, of 60,000 of his fellow Ugandans, born in Uganda but holding British passports—along with Amin's genocide of other ethnic minorities, including those of African descent, like the Acholi and Lango groups (both in military and civilian settings). One thing that is recurrently important to me is what happens in relationships, in conversations, when people are haunted by histories. Histories they didn't choose, that carry unique weight to their parents but theoretically, that the women themselves might find a way to be free of.
DO Poets appear in several of your stories though they are not always characters who are praiseworthy for their empathy, kindness, or emotional intelligence. Could you talk about these imperfect poets? What is your take on the current poetry scene—how so many people are reading and listening to poetry now?
CBIt's such a positive development that poetry is "cool," books are being bought, and events are quickly selling out to large venues. It means that people are ready to pay attention to language, that social media rather than diluting attention to language has instead focused our collective attention in unexpected and unpredictable ways, as the work of indigenous poet Tommy Pico in Junk demonstrates, for example, with its use of Tweet-like lines embedded in a classic long poem form used by William Carlos Williams and other modernists. Poetry takes lines that seem like detritus and helps us make use of and extract meaning from them. Poetry helps us grieve. Poetry heals us. Fiction at its heart is poetry. I thought this when I read James Agee's A Death in the Family for the first time, and when I read Tracks by Louise Erdrich, both of which really are "poetry," and more recently when I started reading Ocean Vuong's novel, On Earth We're Briefly Gorgeous.
All that said, poets are a cat-like group of people. I am one too, yet can't understand them as a group, so I hide behind a "prose" identity. But I started as a poet and have kept going. Poets feel sporadically nurturing to me as people and I thought about that ambiguity, that bent quality of their love, as I wrote some of the stories about poets in my collection. In my short story "The Bang Bang," it was important that the neglectful father character, a permutation of "male character unable to parent a child with a disability," actually be a big poet, a star, acutely aware of how the publishing world allowed him to be a star.
It's so much more complex than that "minority writers and poets aren't given a chance." Not true at all. It's more insidious, in that performance of a particular role, archetype, expectation, can give the writer with the humblest origins an "in." And this is what the poet Milind does, deliberately but also in the process of finding an authentic voice and loving his own evolution as "poet." And cherishing that process, that discovery, by hiding from his kids, in a closet. That coexistence of the gaze out ("What editors are looking for") and the gaze in ("Sanskrit slokas and planes and East Pakistan and the early 1970's").
DO You've been doing readings since the publication of your book. How have audiences reacted to your stories? Are there differences in how people of color respond to your work?
CBThe feedback from readers and writers of color has been similarly supportive as from other groups of readers, with strong loyalty from South Asian and other women of color. They've reached out to me proactively and said they felt represented in my pages, which felt like a real honor especially since I did not strive to do that at all. It's never deliberate representation—just about craft and fidelity to individual characters.
These responses affirm my interest not only in publishing more fiction (hopefully a new novel, about to go out on submission—finally! And a new story collection, including this story at Narrative Magazine, called "The Monolith," about #MeToo) but also encourage me to continue writing and publishing my essays.
After participating in 100 readings in roughly thirty cities, one theme I noticed is how much these events are attended by writers. There is such a hunger to about and talk about craft. I was recently interviewed by a Randolph MFA student about how my approach to the climax of a story involves wavelets rather than a single big wave. I am also asked about writing unlikeable or morally shady characters all the time, including by poets and writers I respect a ridiculous amount, even revere! I asked all the time about autofiction and flash fiction, particularly about techniques of compression, flash forward rather than flashback, and world-building in two of the short pieces in White Dancing Elephants, like "Heitor" (about an Indian-Portuguese slave, whose personal story is a kind of synecdoche of a lesser-known facet of the transatlantic slave trade and colonialism) and "The Orphan Handler" (which incorporates supernatural and dystopian elements into a story of maternal ambivalence and loss).
I share that hunger—to reflect about craft, to build an "I" that can see into the raw materials of stories—and am so thrilled by the craft essay as a supple form, lending itself to autobiographical elements (as recently showcased by Alexander Chee's book How to Write An Autobiographical Novel, as well as of course by Virginia Woolf's essays, which I've read and reread for years), as disappointed as I've been by my recent readings about her racism.
Daniel A. Olivas is the author of nine books including, most recently, The King of Lighting Fixtures: Stories (University of Arizona Press), and Crossing the Border: Collected Poems (Pact Press). He is the editor of Latinos in Lotusland: An Anthology of Contemporary Southern California Literature (Bilingual Press), and co-editor of The Coiled Serpent: Poets Arising from the Cultural Quakes and Shifts of Los Angeles (Tía Chucha Press). Widely anthologized, he has written for the New York Times, Los Angeles Times, Millions, Los Angeles Review of Books, High Country News, and many other publications. Olivas earned his degree in English literature from Stanford University, and law degree from UCLA. He makes his home in Los Angeles with his wife where he practices law with the California Department of Justice.