Famed writer, editor, filmmaker, and publisher Charles Henri Ford speaks of his early years in Paris, his theory of collage, and how he came to obtain a nude photograph of Robert Mapplethorpe and Patti Smith.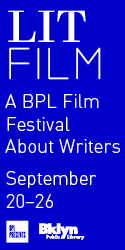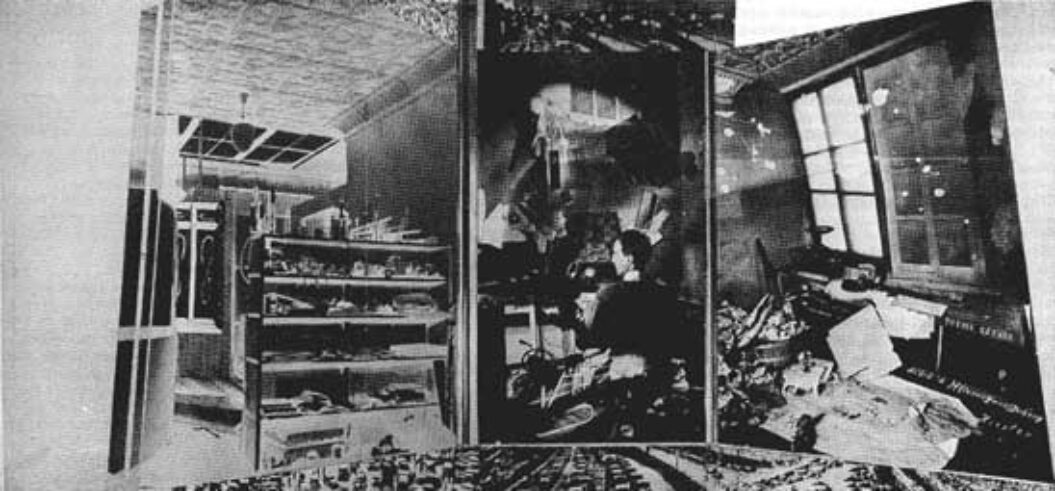 September 1986, The Dakota, New York City
Bruce WolmerYour distinguished career as a poet, novelist, filmmaker, editor, and publisher of little magazines has put you at the center of artistic life in New York and Europe for more than 50 years. You have consistently identified with and explored what until recently has been called the avant-garde. What do you think has been the motive force, the consistent thread, that has run through all of your activities?
Charles Henri Ford Surrealism.
BW How would you define the surrealist's mission?
CHF Tapping the unconscious, the irrational, the incongruous and the nonsensical.
BW Is poetry at the core of your conception of surrealism?
CHF Everything is related to the concept of poetry. As you know, Jean Cocteau used to talk about the poetry of the novel, the poetry of the essay, the poetry of the theater—everything he did, he said, was poetry. Well, he was one of my gurus.
BW Let's go back to the beginning of your career. You grew up in Mississippi and at the age of 17 founded a little magazine, Blues. You were writing poetry as well, having come across copies of Eugene Jolas's magazine of experimental writing, transition.
CHF Exactly.
BW Who were you influenced by in transition?
CHF Eugene Jolas himself. Later on I discovered Paul Eluard and André Breton and the poet Benjamin Péret. But my first surrealist thrill came from a nonmember of the official group who was, however, an advocate of surrealism—Jolas himself. I remember that distinctly.
BW I was looking through the bound copies of Blues and was astonished to see the people that you published—the 19-year-old James T. Farrell, the 23-year-old Harold Rosenberg, and what I would guess to be the first published pieces by Paul Bowles, Kenneth Rexroth, Kay Boyle, and Erskine Caldwell, among others.
CHF And don't forget the critic and writer Lionel Abel whose memoirs, The Intellectual Follies, was just published. Parker Tyler, too.
BW How did you find all these writers? I know you wrote William Carlos Williams directly and he responded.
CHF I didn't have any of their personal addresses, but I sent my letters in care of the magazines in which they appeared. You saw the expatriate issue I did of Blues? I sent most of those in care of transition, and I really scooped up quite a few stars: Gertrude Stein, Ezra Pound, Kay Boyle, and others. People were very responsive in those days, and you could write somebody famous and they would answer and send you something. Williams continued that all his life. He was contributing to little mimeographed magazines until the end. He believed in that diffusion and contact with the young.
BW Williams was an associate editor of Blues throughout its nine issues.
CHF Yes, and he was a contributing editor to View later.
BW When did you first meet Williams?
CHF It was in the Village, in Greenwich Village, when Parker Tyler and I were living on Grove Street before I went to Europe. So that must have been 1930, sometime around there. I remember his writing to Kay Boyle about our meeting and Kay wrote back. It was very exciting to meet Kay and Laurence Vale at the Dome in Paris later on. We had lots of Pernods.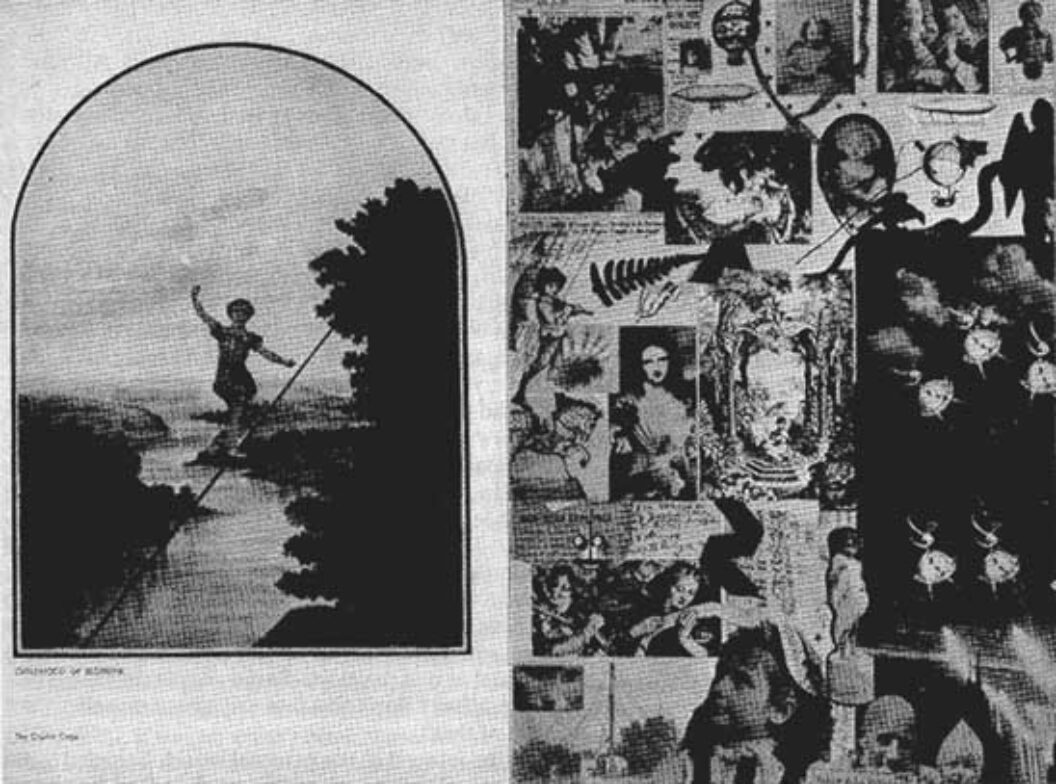 BW You went to Paris in 1931.
CHF Summer 1931. And I met Djuna Barnes. On the way to the boat I stopped by to say goodbye to Djuna and she said, "Well, I'm coming over in about a month."
BW She was living in New York?
CHF Down on Washington Square.
BW Was that when she was doing journalism?
CHF No, no. Her book Night Among the Authors had been published and Rider. She was living with Thelma Wood then. Thelma was the main character in Nightwood. That's Thelma that did beautiful silverpoint and drawings. Then Djuna came over to Paris and we immediately saw each other. Then she got appendicitis and had to go to the American Hospital, and I sort of moved into her apartment while she was recuperating and brought the breakfast tray to her bed, and when she got alright she said, "I'm thinking about taking a trip through middle Europe, would you come with me?" She wanted to do some research for Nightwood. So we went to Munich, Vienna, Budapest, and then back to Paris, and I continued living with her until I went to Italy in the spring, late spring, of 1932. And from there I went to Tangier, and that's when Djuna came to Tangier to get Nightwood straightened out and in manuscript.
BW Who else were you friendly with in Paris? Was there a circle?
CHF Man Ray, Kay Boyle. Yes, it was very definitely a little circle. Mary Reynolds, who was the mistress of Duchamp. Allen Ross McDougal, who's disappeared from sight now but he was a great companion of Isadora Duncan. He wrote a book called Isadora's Russian Days. Janet Banner of the New Yorker. It was a very tight little group that used to meet at the Bore, the Dome, the Deux Magots, wherever. That about scoops it up. Then we used to go to Natalie Barney's salon. Djuna took me there. Ten years later, during the war, I went back and Natalie was still introducing me as a protege of Djuna Barnes.
BW You were writing poetry all this time in Paris?
CHF Not exactly. I didn't write anything until I met Tchetlichew in Paris. Tchetlichew and I went to Spain in 1934. That was after the separation with Djuna. There I began to write a series of sonnets and didn't stop until the '50s. During the '50s I was doing photographs.
BW You became more visual.
CHF Yes. And doing drawings. I had three shows in Paris and one in London. What started me again on poetry was the Pop scene in the '60s. So I did two cut-up books. And then my selected poems came out from Black Sparrow press in 1971. And during the '70s I produced several more books of poetry. And I'm still producing. In the last two years, I've done four books of haikus.
BW Were there influences other than that original surrealist group?
CHF There was Cummings, who's still my favorite American poet.
BW What about Whitman?
CHF I was very much surprised when Karen L. Rood, in her essay on me for the Dictionary of Literary Biography, traced my connection to Whitman over the years, and I was never conscious of that.
BW Really? Reading Om Krishna one can see the other influences you've named but there is a strong sense of that kind of surrealized Whitman that emerged during the '30s and the '40s.
CHF Karen Rood emphasizes that and even goes so far as to put us on the same epic level. That took me by surprise. I must ask her if she recognized a line from one of Whitman's poems that I just lifted and put in one of the Om Krishna books without quotes.
BW It also struck me that there was a connection between what you were doing and what younger poets like Ginsberg or, in a different way, Kenneth Koch and Frank O'Hara would later do. You were taking those French influences and making them very American.
CHF Kenneth actually acknowledged me as his early influence. The whole New York School, although I'm not mentioned in their anthology, took my poetry as a springboard. Parker Tyler was amazed at how much I seemed to have influenced Theodore Roethke. That was Parker Tyler's idea anyway. I'll tell you one thing, when I began what turned out to be Om Krishna, I took from the Carnegie Library the complete Walt Whitman. I must say that I did feel a spark because of his frankness and the elevation of his ego and his fearlessness in statement. And his rhetoric.
BW You wrote a collaborative novel with Parker Tyler in …
CHF It was published in 1933.
BW Right and …
CHF I took the manuscript with me in 1931 to Paris.
BW Why was it banned in the United States?
CHF Well, it had a lot of four-letter words. No one could possibly call it pornography, but it was … it was … well, I suppose the four-letter words.
BW What was the story?
CHF The story was about young homosexuals in New York City in Greenwich Village. The only review we got in America was Louis Kronenberger in the New Republic saying the book was "both authentic and alive." That's the only review that we got in America. Copies were destroyed and banned here, and even Brentano's in Paris took it out of the window. But now it's soon going into a fourth edition. The third edition was published by the Arno Press, a New York Times company! The fourth edition will have Tchetlichew's illustrations, which he did for me in my own copy but which have never been seen. Gertrude Stein said it created a new generation as Scott Fitzgerald had created his generation in This Side of Paradise. It had an instant prestige and an instant banning.
BW What are your feelings about the well-known, almost doctrinal antipathy on the part of Breton and many of the other official surrealists to homosexuals?
CHF That has been exaggerated. The skeleton came out of the closet when Louis Aragon died.
BW You didn't feel personally alienated or antagonistic to Breton?
CHF Not at all. Not at all, because he was certainly amiable and welcoming. The thing it started with is very simple: Jean Cocteau was Breton's bête noire, and that symbolized the whole sexual ambiance. That's it. Jean was famous, was arrogant, he was talented and he was there before the surrealists got there. They had to put down somebody.
BW So Breton was, in effect, competing with Cocteau for the leadership of the French avant-garde.
CHF At one point Man Ray took a beautiful photograph of Cocteau. It was all very friendly at the beginning. There were even groups with Cocteau and Tzara and Man Ray and so forth. But Cocteau was pushed out.
BW So there was no homophobia on the part of others besides Breton, like Eluard?
CHF No, totally, totally mythic. Eluard was very friendly with me too, and I took photographs of him. Nothing of that. And everybody knew about Dalí and Garcia Lorca.
BW I didn't know that.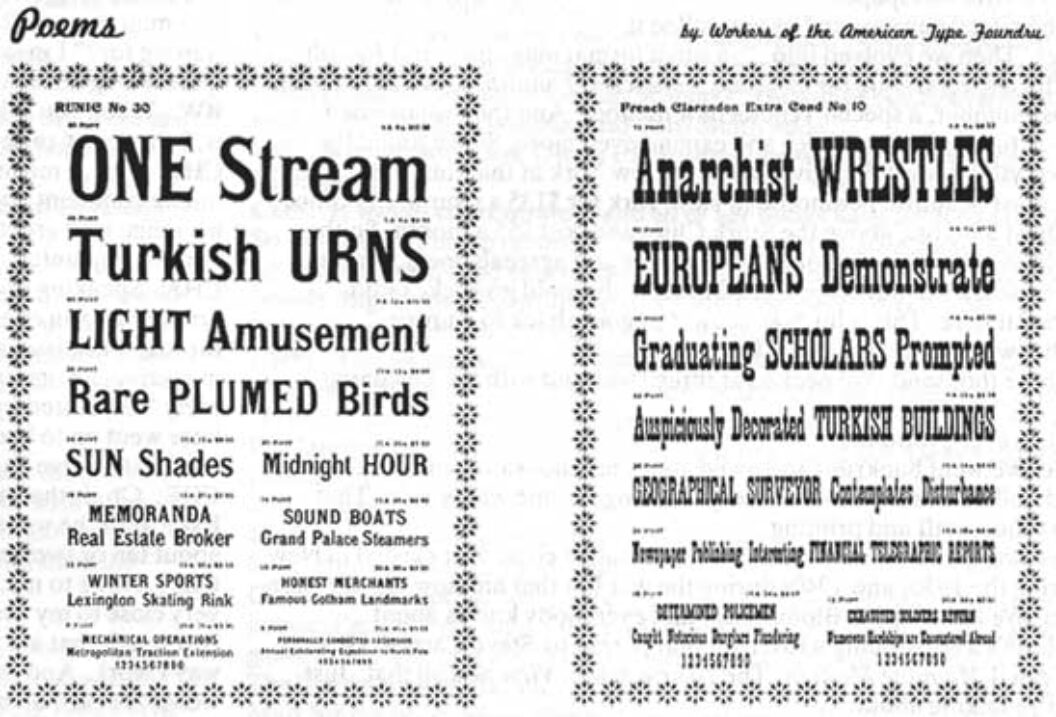 CHF Now you do.
BW In the '30s you were also close to Gertrude Stein.
CHF Oh, very close. I was her last protege, so to speak. I was close until she found out I was close to Tchetlichew, whom she had expelled from her circle.
BW What was the antagonism between Stein and Tchetlichew?
CHF Because Alice B. Toklas was the ruling … the éminence grise behind Gertrude. And whomever Alice wanted out got out. He did a portrait of Alice: Tehetlichew had a slashing wit and could be devastating. Alice had a bump here, and the word must have gotten back to her that Tchetlichew said that that's the child of Gertrude and Alice. And Alice was just a vicious old hag.
BW What was the advantage to you as a writer in being in Paris at that time?
CHF I've said before that nothing inspiring was happening in New York. Everything was Paris, so I picked up on Paris when that was the avant-garde really. Because there was Cocteau, there were the surrealists. All that was prewar. What was happening in New York? Nothing. There was the Museum of Modern Art and the big deal was Miro, Dog Barking at the Moon—that was the avant-garde in America. You know what I mean? But everything was happening in Paris.
BW Did establishing a position between America and Europe give you a wider sense of the interrelations between art and literature and theater than was normal at the time in American culture?
CHF I can point again to Cocteau because he was the master of mixing things—theater, cinema, poetry, novels. There he was, unique.
BW You've said that among the models for View were magazines like Minotaure and Revolution surréaliste.
CHF Mostly Minotaure because of the sleek pages and the art in it. Revolution surréaliste was quite militant and drastic and more sensational. But View was saying, "These are the peak artists of the time." We tried to present the best minds and the best painters.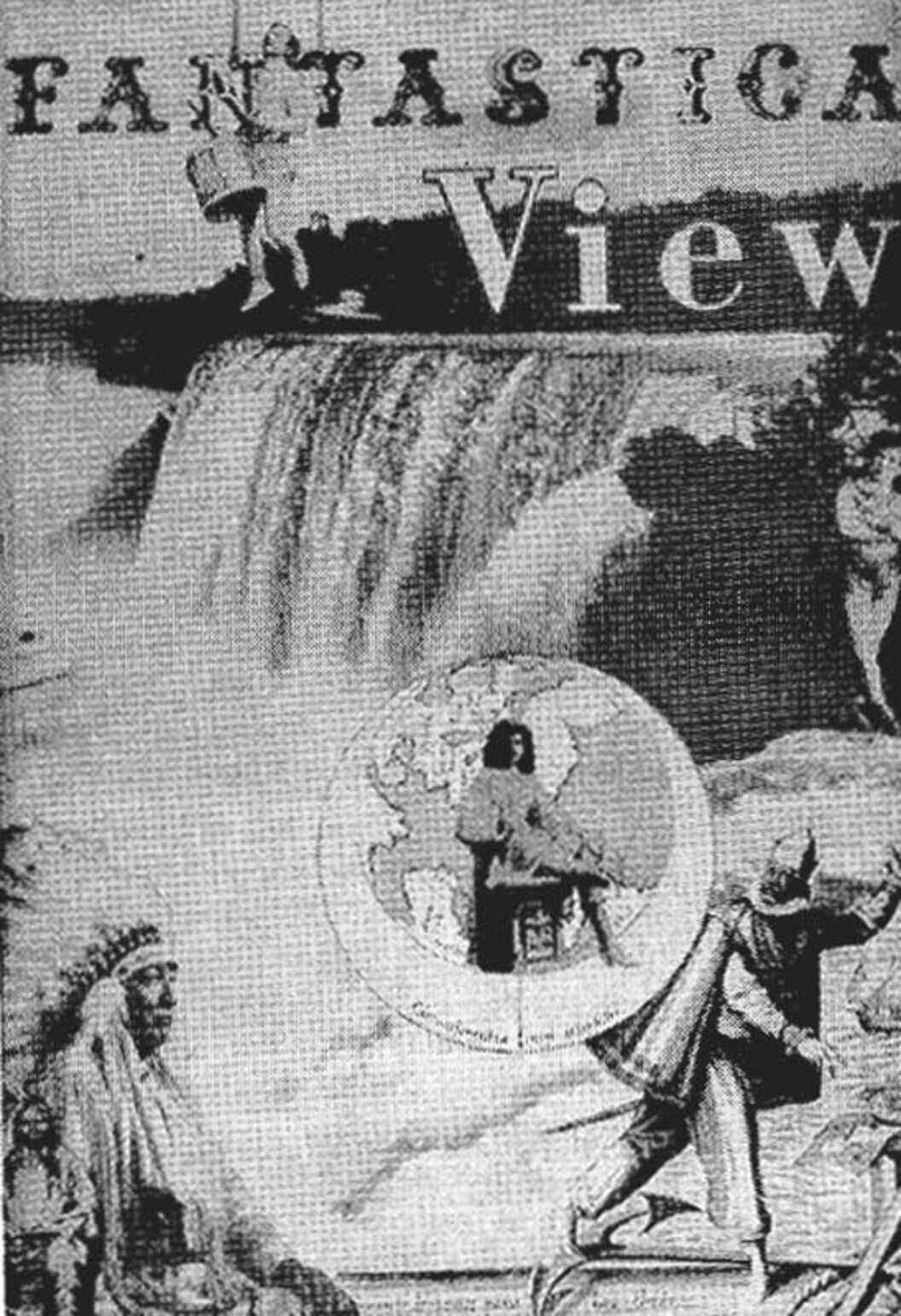 BW You came back to New York and started View in 1940.
CHF As a little newspaper.
BW "The poets' newspaper," as you called it.
CHF Yes. Then we evolved into … a small format magazine, and Joseph Cornell did a special issue for us called Americana Fantastica. We did a special Max Ernst number, a special Tchetlichew number. And then we decided, well, it was time to find an office and expand even more. So we found the office, everything was being given away in New York at that time. You could have the most beautiful penthouse in New York for $135 a month. My office was at 1 East 53rd St., above the Stork Club, and cost $55 a month. So the office held us there, because of its accessibility and agreeableness, for five years. And when the war stopped and everybody could go back, I said, "We've had it here. This is my war work. I'm going back to Europe."
BW What was the circulation of View at its peak?
CHF Three thousand. We peaked at three thousand with the Duchamp number.
BW Was it ever profitable?
CHF No, we went bankrupt and owed about ten thousand dollars. Ten thousand dollars was all it took to keep us going for one whole year. That included office, staff, and printing.
BW View was part of a very vivacious and creative circle that existed in New York during the 1930s and 1940s during the war but that has now largely been forgotten. We know about Bloomsbury and everybody knows about …
CHF There's a book being written on that period by Steve Carson. He's going to call it Mainline Modern. The Askew salon, View and all that. Just what you're talking about.
BW I'm reminded that William Carlos Williams called View "the impossible magazine of the arts no one could have dreamed," and that Lincoln Kirstein praised you for doing "a swell job of that luxurious unimportance without which everything else would seem as dull as it usually is." View published Sartre, Camus, and Genet well before their vogue in the late '40s and early '50s, as well as Kenneth Burke, Meyer Schapiro on van Gogh, Paul Goodman on Wilhelm Reich, Robert Goldwater on Dubuffet, Lionel Abel on Bataille and Nietzsche, and Nicola Chiaromonte on Baudelaire, all of which is exemplary of a broad approach to the arts and ideas. Looking back, do you think that there has been a narrowness in American perception, at least on the part of the mainstream literary powers, that has until relatively recently worked against this sort of integration of the arts? Did you always feel you were bucking against an inherent cultural conservatism here?
CHF Well, I mean I felt I was flying ahead, not bucking against. But I realized just recently, and I told somebody this, that during that period that we've been talking about, there was an elite and everybody knew who the members of this elite were by name. It doesn't exist now.
BW What sort of art has interested you in recent years?
CHF The painters I've been most interested in since Abstract Expressionism, I think I mentioned, were the Pop artists, who I got to know when I came back in '62. And at that time, they were very interested in one of my favorite friends and artists—Joseph Cornell. He did a cover for my 1940 book of poems ABCs. So, when I came back 20 years later, he was still very much admired and one day (phone rings, pause) … my new friends, Pop artists Andy Warhol, James Rosenquist, Robert Indiana—I invited them to visit Joseph Cornell. So we piled into James Rosenquist's station wagon and drove out to Jamaica and they had a marvelous time. Joseph was there with his brother and his mother, and his mother served us lemonade, and they were thrilled to meet him.
BW You obviously felt friendlier to the Pop artists than to the Abstract Expressionists. You've said that you found Pollock worrying and Rothko empty. Do you still feel that way about them?
CHF Even more.
BW Why?
CHF Because they don't work any magic for me. I feel no rapport. I feel no poetry. I feel it's … the technique is totally easy. Anybody can do it. All you have to do is look at their early work which is just hopelessly untalented. They couldn't draw. They went into something very easy and something very easy to put over. And it was all put over on the American public for art. And they took it up in a big way.
BW But, still, in View you published Jackson Pollock.
CHF I published Jackson Pollock because I was a friend of Peggy Guggenheim's and she wanted me to put a print of his in. But I rather agreed with one of Peggy's friends when, after one of Peggy's parties that had a wall painting, big as a wall, by Pollock, the lady said, "I knew I shouldn't have eaten that lobster." And Parker Tyler called it "baked macaroni." And then I told dear Peggy that to me Jackson Pollock is zero. She had no reply.
BW In the later issues of View, you always ran Rimbaud's famous injunction "il faut être moderne." What did it mean to you to be "moderne"? Is it still important for you?
CHF It means exploring a domain of poetry that has been untapped. In my haiku I do that too. There's still something enigmatic, still avant-garde. It never really changes. I'm much less interested now in other artists than I was then, though.
BW Because now you're doing your own work rather than editing?
CHF Well, I was doing my own work all the time. I think that when one is very young one is more outgoing and sweeping up everything and following what is being talked about and what interests one and so forth. One becomes much more reclusive and internal as one develops. Some people don't develop, they're just abandoned. But I don't feel that way about myself.
BW Was being an editor part of that?
CHF Yes it was. It's a part of the interest in the external world, being an editor. I'm less and less interested. But the peaks of art, such as Red Grooms, always turn me on. Because I think he's done marvelous things. And I asked one of the directors of the Whitney the other day, "Have you ever given a one-man show to Red Grooms?" They said, "No." I said, "Well, what are you waiting for?" I mean they've all had it except Red Grooms. And they waited quite a long time even for Rosenquist, who is the most surreal of the …
BW When you asked me who I thought your favorite contemporary painter is, I was going to say Rosenquist.
CHF Well, I mean, Red Grooms has so much hilarity and there's so much innate comment about what he does and the way he presents everything. And his range is so great. My admiration for him is unlimited. He's my favorite American painter.
BW Speaking of the surreal—"the meeting of a sewing machine and an umbrella on an operating table," as it were—I noticed when I was looking through back issues of View what I assume was an exchange ad with Furioso magazine, an undergraduate literary magazine from Yale which was, in the early '40s, edited by James Angleton, a poet and an admirer of Pound's, who later went on to become the CIA's director of counterintelligence and one of the most elusive and brilliant characters of the postwar era.
CHF Oh, is that true? Where is he now?
BW Well, he was forced out. There was that big power struggle in the CIA about ten or 12 years ago.
CHF News to me. Speaking of Rosenquist again, I find the way he thinks very close to my aesthetic. In a recent interview, in just one sentence he used two words that are very important for me. One was "obliquity," and that is the way I work. And then he mentioned "Zen." "Obliquity" and "Zen": those two words are part of my present aesthetic in the haiku collages I am doing now because the haiku is the Zen form of poetry. It was a total surprise that he came out with "Zen" and "obliquity." "Obliquity" has been a key word in my aesthetic since the start. I mean, it's lasted fifty years.
BW What would you say are the sources and goals of your visual aesthetics?
CHF Collage.
BW Surrealist collage?
CHF Well, most collage is surreal because it's taking two elements which are usually disparate and making them one. So for me, that is the predominant aesthetic of the day. I've just come down to saying life itself's a collage. You can't escape collage now. Everything looks … everything that's not a collage looks dull.
BW Where do you find the images and sources for your collage?
CHF Pop.
BW I mean the actual images. In newspapers?
CHF For the collage in my Operation Minotaur Studio, yes. In newspapers and magazines. But for my own photography, it's street collage.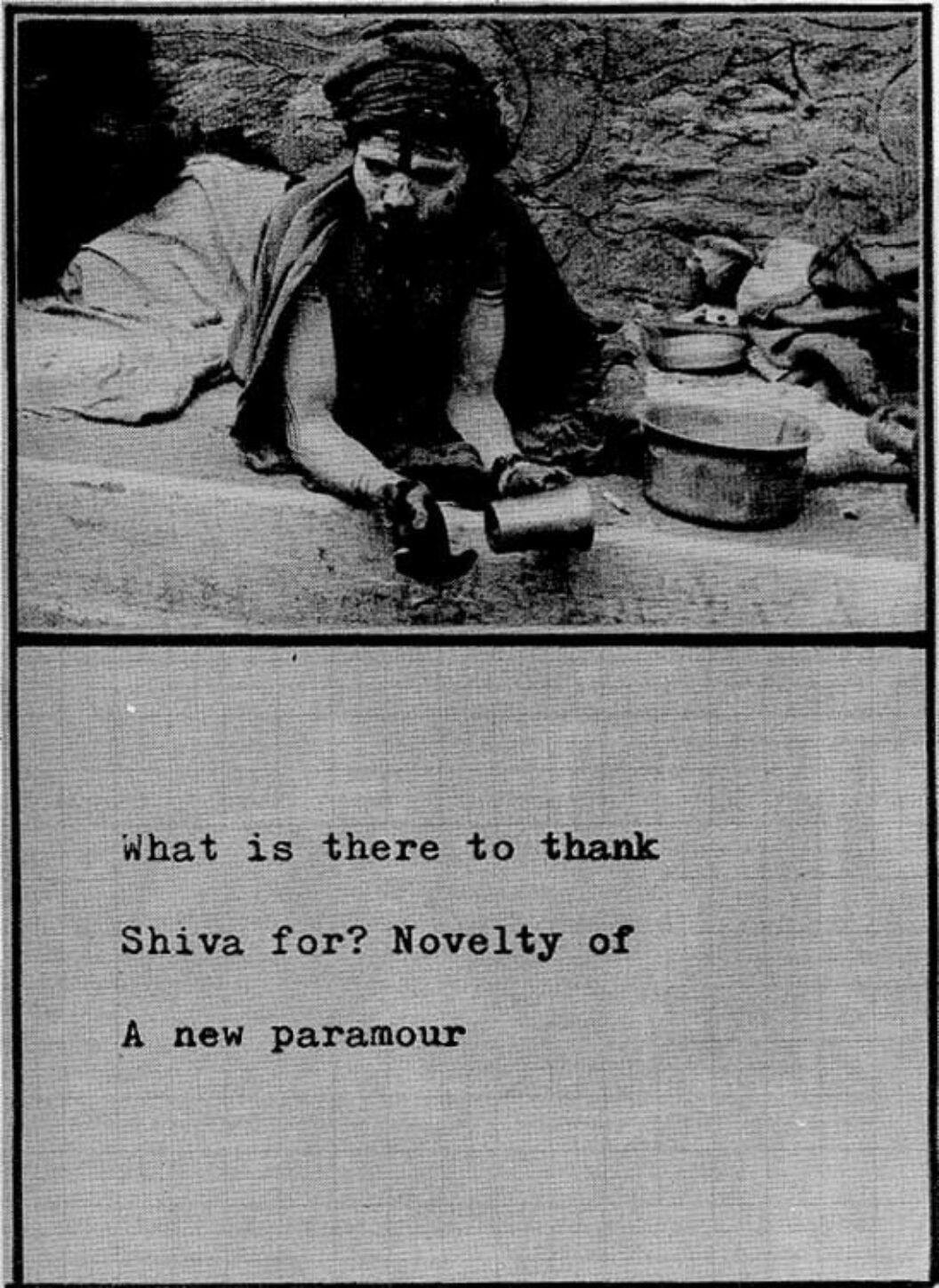 BW Can you explain your well-known 1966 book, Spare Parts?
CHF Well, it was an artist's book. I saw it through the press in Athens. Color litho, collages, my photographs, paste-up poems. That was 20 years ago. We had a book party at Brentano's. Susan Sontag came and I haven't seen her since. That was when Max's Kansas City was going strong. One day it was passed around the table there and everybody said, "This is it. This is what's happening now. This is the '60s." So that was Spare Parts.
BW You mentioned Rosenquist, but do you feel affinities with Rauschenberg as well?
CHF It's been touch and go with Rauschenberg. I used to see him here and there. I remember his asking my advice about a camera. I told him the Arriflex is the one to get.
BW On the cover of Spare Parts is an image by filmmaker Stan Brakhage. You've made films yourself, most notably Johnny Minotaur.
CHF Johnny Minotaur was filmed in Crete and it was shown at the Bleecker Street Cinema in 1971. And we broke box-office records there for six weeks because we were double-billed with Jean Genet's Chant d'amour. Which, at that time, had been deemed by the Supreme Court as "unshowable." But the cinema wasn't raided. They defied the ruling of the Supreme Court and got away with it.
BW Did you have a desire to make other films after that?
CHF That was it because I had to do everything myself. I had to … sound, story, camera, direction, lighting. And I've never got together with a group that I could share all those activities with. And I don't want to do another "all-me-technician" film like that. It took me three years. But I still have the camera.
BW Do you use it?
CHF No, I don't use it anymore. It hasn't been used in 16 years. It was a marvelous Arriflex that I went to Munich to pick up. It cost five thousand dollars, it probably would cost ten thousand now. They gave me ten days of instruction. I slung it in a shoulder bag and took it to Greece. They said, "What do you mean, you're leaving in ten days? People usually stay two years to learn this camera." I said, "I can't spare the time." So I was feeling my way. I shot twenty-to-one because I had to throw away so much that wasn't successfully filmed. We ended up with 80 minutes. That was the minimum length of what could legitimately be called a feature film. Hiroshima Mon Amour is also 80 minutes.
BW In the '70s you continued your involvement with the avant-garde and you had a Sunday salon in your apartment which included Robert Mapplethorpe and Patti Smith among its regulars.
CHF When they were together, yes. And Andy used to come also, every Sunday. And I gave a party for Leonora Carrington, the English surrealist painter and writer who used to be with Max Ernst. That was the peak party because Gregory Battcock wrote it up in the SoHo Weekly News.
BW So it was a meshing of the various avant-garde generations, which in fact represent the same tradition, from Carrington to Patti Smith.
CHK Yes, definitely. Patti was poetry's … She's very much related to surrealism in a way and punk and all that. She was one of the first punks.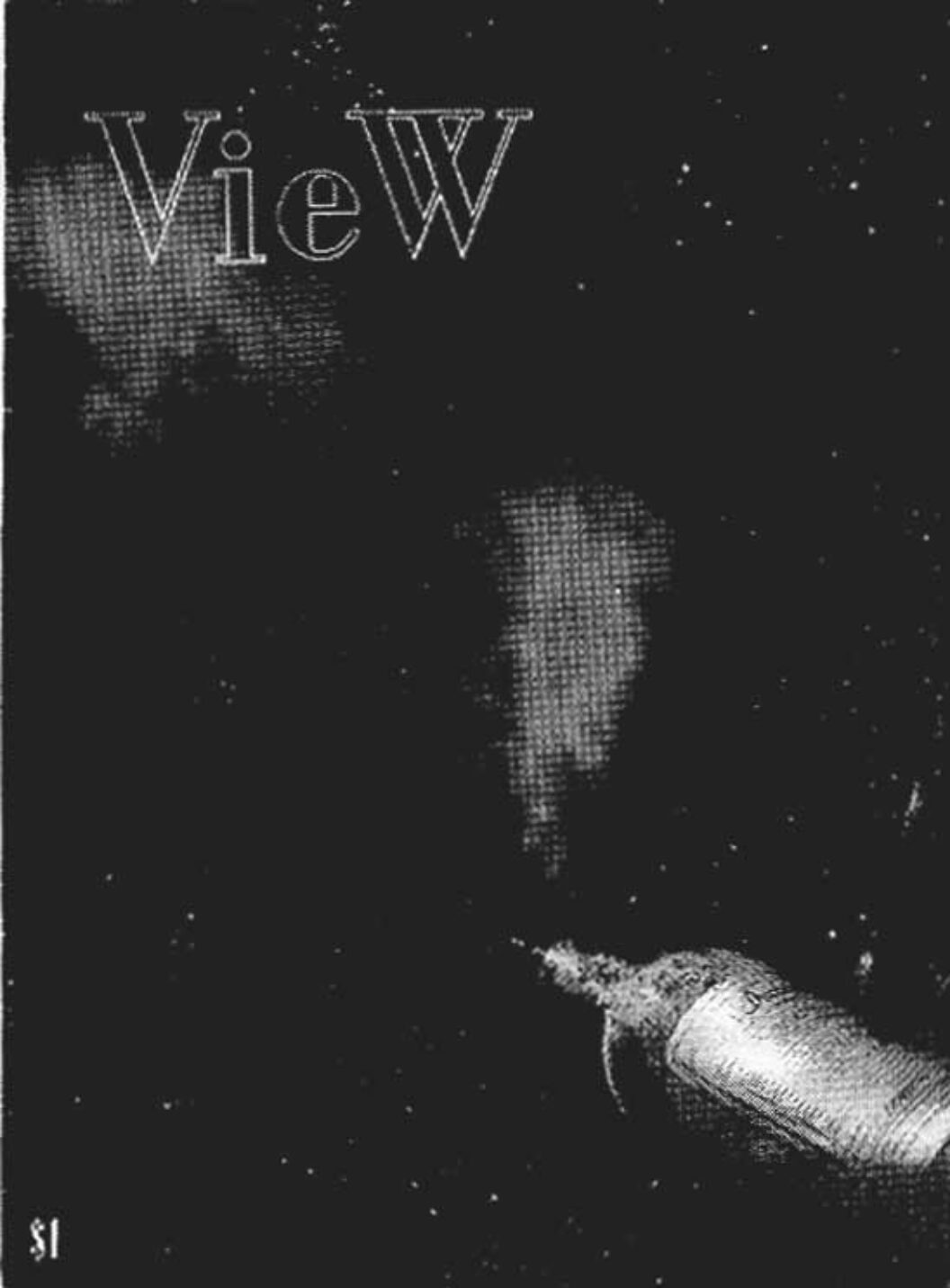 BW In closing, I'd like to throw out a couple of the names of the people you've known and have you give your impressions of them. First, Edith Sitwell.
CHF Edith Sitwell fascinated me, but after the shock waves of The Young and Evil, I left her, because she and Edward James burned a copy in James's fireplace. Then along came my ABCs and she was open enough and brilliant enough to pick up on it and we became friends from 1940. But between 1934 and 1940—total silence from Edith. Then in 1940 we began a very close correspondence and friendship, and I was instrumental in organizing a lecture tour for her in America, and she wrote a preface for my book of poems, Sleep in a Nest of Flames, and so forth. I knew her through Tchetlichew, and he painted beautiful portraits of her.
BW Paul Bowles.
CHF Paul and I were teenagers together. He was in Blues, and we're in constant correspondence now. He doesn't get out of Morocco and I haven't seen him in 20 years but we still correspond. I think he and William Burroughs are the prose writers I most admire in America.
BW You like Burroughs?
CHF Yes, Naked Lunch. Paul and Burroughs are the two most interesting prose writers.
BW Harry Crosby.
CHF Never met him.
BW Cecil Beaton.
CHF Cecil I met in '34 and we became friends through the years. I heard from him from '34 all the way through until he had his stroke in the '70s, when he had to write with his left hand. I have letters from him with the left hand. When he used to come to New York I would … it was always very collaborative at that time. Balanchine, Tchetlichew, Cecil Beaton and such would come over and I would tell him what was happening in New York. I remember once telling him, "Now you've got to photograph Orson Welles. He's the new boy-wonder of Broadway." So he picked up on Orson. Because I knew before he did because he'd been away. So it went on like that.
BW Were you interested in Beaton's work?
CHF Yes. Yes. I was so interested in his work that I took a fashion photo of his to the editor of U.S. Camera magazine. And it was published. And at that time photography wasn't an art as it is today. He was just a fashion photographer. But I said, "This fashion photograph is art. Here it is for U.S. Camera." So he was in there with all the classics, you know Paul Strand and whoever. That was good.
BW Andy Warhol.
CHF Andy I immediately picked upon. I knew Andy before his first show, which was the "Marilyn Monroe" portraits. Immediately admired them. And I've admired many things since. The latest thing of his that I've admired has been the show of "Dollar Bills." Because he took a minimal, popular, totally diffused concept of the dollar sign and made something of it. That's very rare one can do that.
BW Robert Mapplethorpe.
CHF Robert was always a talented photographer. I even bought one photograph of his for my sister Ruth. At that time they were … I said, "Well, what do you want for this, Robert?" He sort of swallowed hard and said, "$200." And it was him and Patti Smith nude.
BW Why do you think Djuna Barnes stopped writing novels after Nightwood?
CHF It was so concentrated, and all other books have been one of a kind. So she couldn't come up with … Her work wasn't a continuity. So she came up with one-of-a-kind except the play which some people liked and some people didn't. You know, the one-of-a-kind thing can be very rare.
BW Harold Rosenberg, who wrote a lot for View.
CHF Also he was in Blues. I used to go to his birthday parties, and I remember at one of the tea parties here at the Dakota in the early '60s, I said, "Harold, why don't you be the spokesman for Pop Art?" He said, "WHAT!" But later on he did write about it. When it first came out it was hard for people to take.
BW Especially for him.
CHF Well, he certainly picked upon it in quite a profound way.
BW Am I leaving anybody out?
CHF No, except Joseph Cornell, who still has a great deal of staying power. Parker Tyler wrote the preface for his first show at Julien Levy's gallery. I've told you about the visit of the Pop artists to his house in Queens. The last time I saw Joseph he came to the book party at the Gotham Book Mart for my book Silver Flower Coo. That was in 1968. The cover photo was taken at Andy's Union Square Factory. In it you can see Taylor Mead, Viva, Jack Smith, and an 18-year-old Penelope Tree. Anyway, Joseph just suddenly appeared in the doorway.
Bruce Wolmer, a contributing editor at BOMB was former editor of ARTnews and Art & Antiques.
Originally published in
Martin Amis, Gretchen Bender by Cindy Sherman, Charles Henri Ford, and Roland Joffé.