Discover MFA Programs in Art and Writing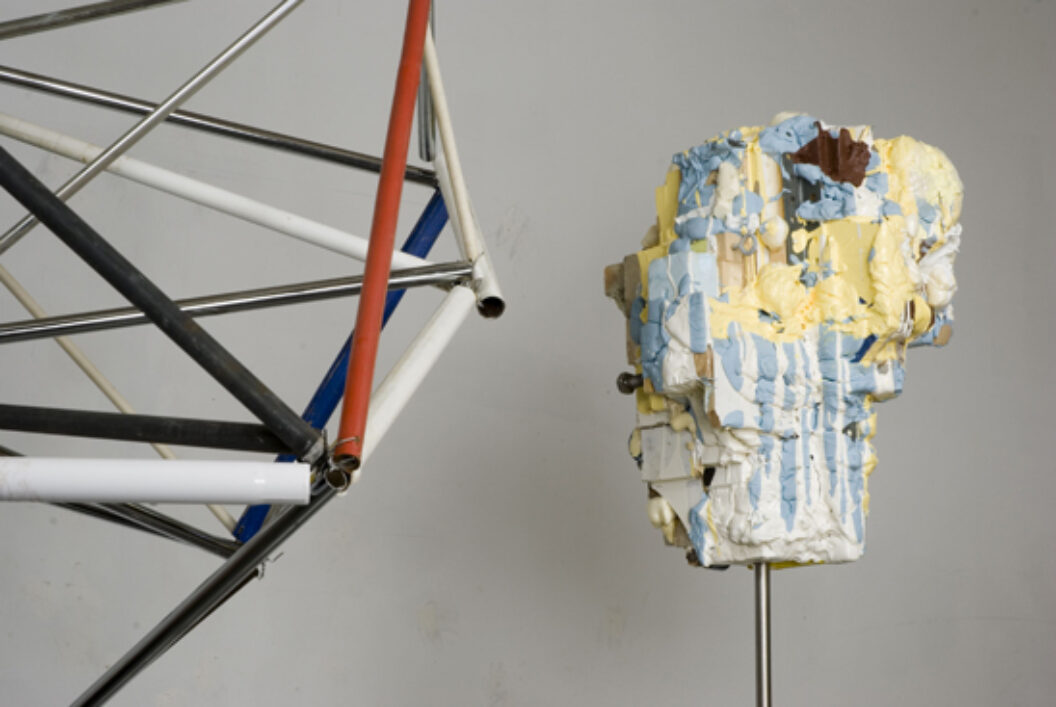 Charles Goldman and I have some things in common. One is that in his studio it is hard to tell where his art ends and the rest of the world begins. For him, this is especially relevant to the kind of work he makes, for he could perhaps be best described as a process artist. Part of that process simply involves daily existence, while his interest in philosophy takes him to an examination of the wider world in general.
I admire his willingness to take in, with open arms, something that might just happen or appear in front of him. Emblematic of this attitude is his ongoing series of pieces involving rubber bands. Any time he sees a rubber band on the ground that has taken the shape of an infinity sign, he photographs it, and then leaves it where he found it. The photograph becomes an artwork, but by his act he has invited all of us to join him in taking pleasure in all the rubber band infinities out there waiting to be discovered.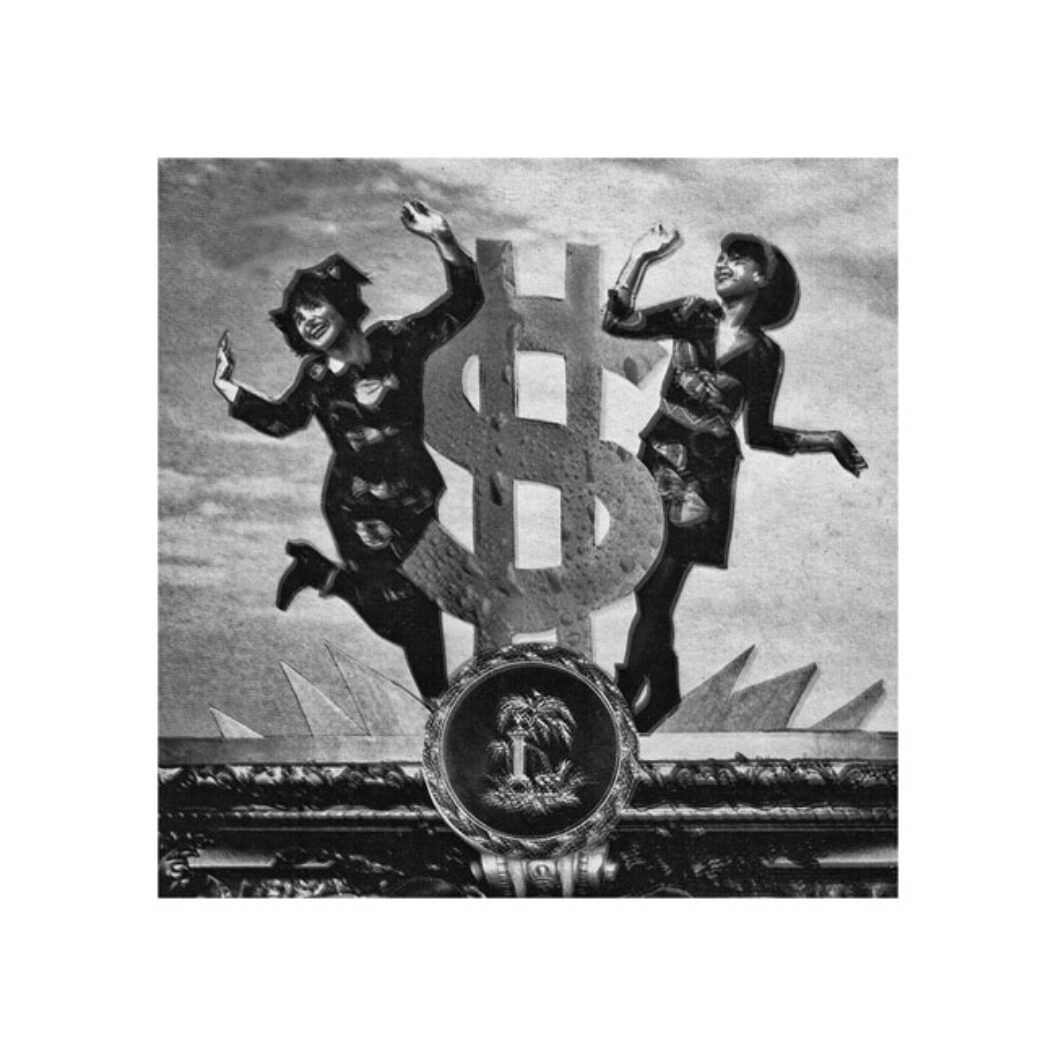 Goldman tests the line between private and public. Even though his studio practice has led him to create discrete works easily displayed in galleries and museums, he makes other kinds of work available to a larger audience. His fountains made from extremely mundane materials such as metal kitchen pots and plastic paint buckets are delightful outdoor public pieces. Some use solar power, an environmentally friendly aspect of these works that enhances their appeal as public art. Their modest sprays of water manage to allude to grandiose baroque piles, just by their enthusiastic attitude; I can't help but think of Rome's fountains. A complex and amusing dialogue occurs when Goldman installs a fountain at the edge of a much larger civic one, borrowing its water. A series of these works formed a commission in Tbilisi, Georgia. They were made of oil drums that alluded to Georgia's position in the transference of oil from the East to the West.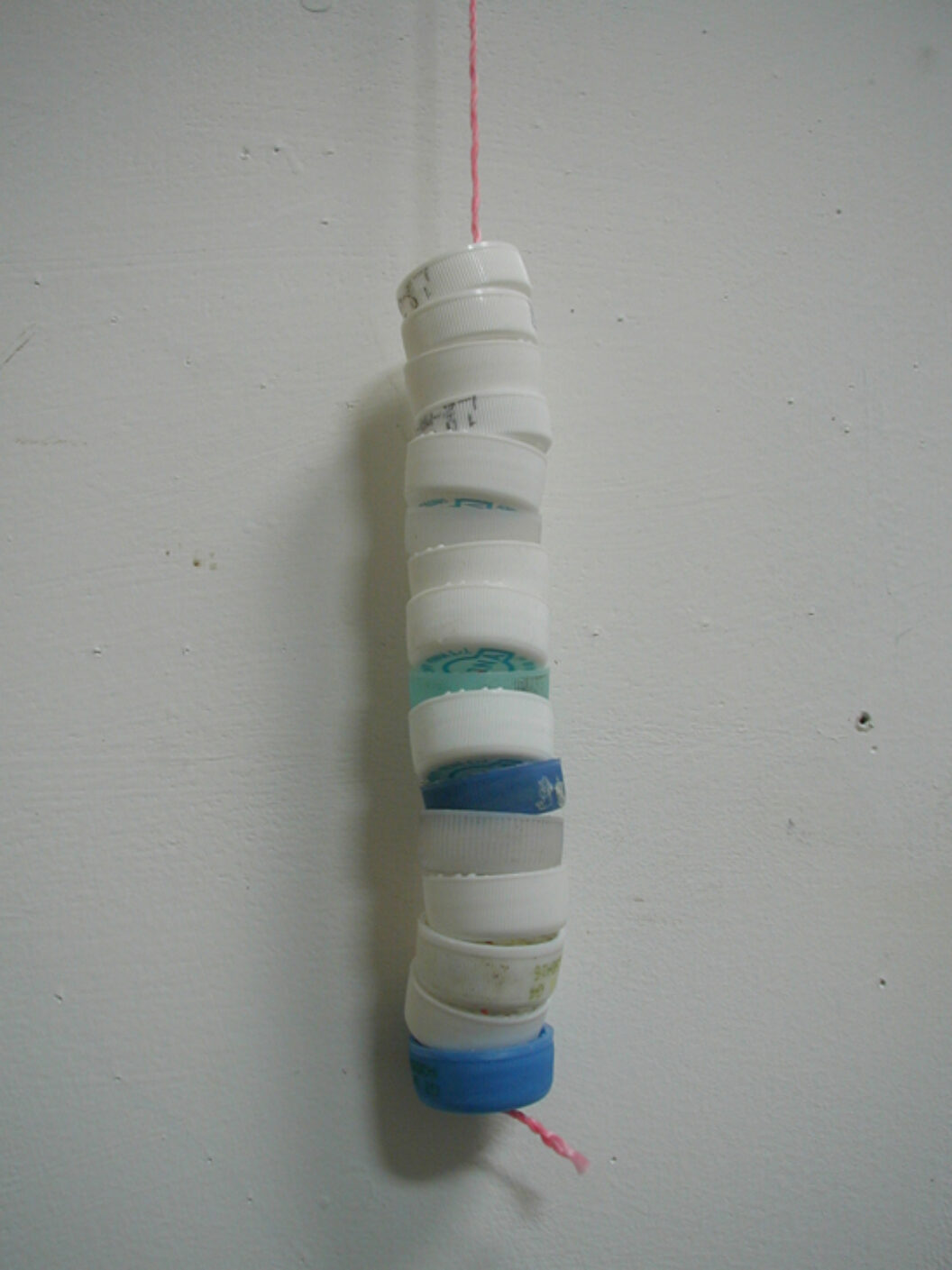 Goldman now feels that he placed too much emphasis on purely conceptual concerns in his early work. To try to balance this he began an ongoing series of sketchy assemblages called Dingers in which he allowed himself to play with and put together anything that pleased him on a purely visual or emotional level. One from 2003 is simply a collection of plastic bottle tops with holes punched in them strung like beads on a string. Goldman makes systems and rules; one rule relating to the Dingers was that they must never be shown publicly. However, he was open to breaking his own rule as the Dingers began taking center stage in his work.
Much of the strength of Goldman's art hangs on how he continually balances the conceptual with the more intuitive, hands-on physicality of making art. A recent group called IN.BTWN.WRKS combined arrangements from his various series. A kind of conversation forms between the works that becomes more about the space in between them than the individual objects themselves. This urge to put the elements together is also part of the subject. Goldman seems to be constantly examining and reevaluating his psyche, tinkering with its influence on his artistic production. The treat for us is to see where that tinkering takes him.
For more on Charles Goldman, visit: www.charlesgoldmanwork.com
B. Wurtz is an artist living in New York City.
Originally published in
Featuring interviews with Meg Stuart, Karen Kelley and Barbara Schroder, Kalup Linzy, Peter Saul, Mike Davis, Boredoms, Will Eno, and James Timberlake.