Transmuting Delusion: Ryan Chapman Interviewed by John Wray
The novelist on writing a hustler par excellence and showcasing the deprivations of the American prison system.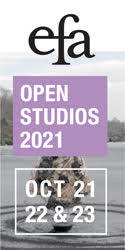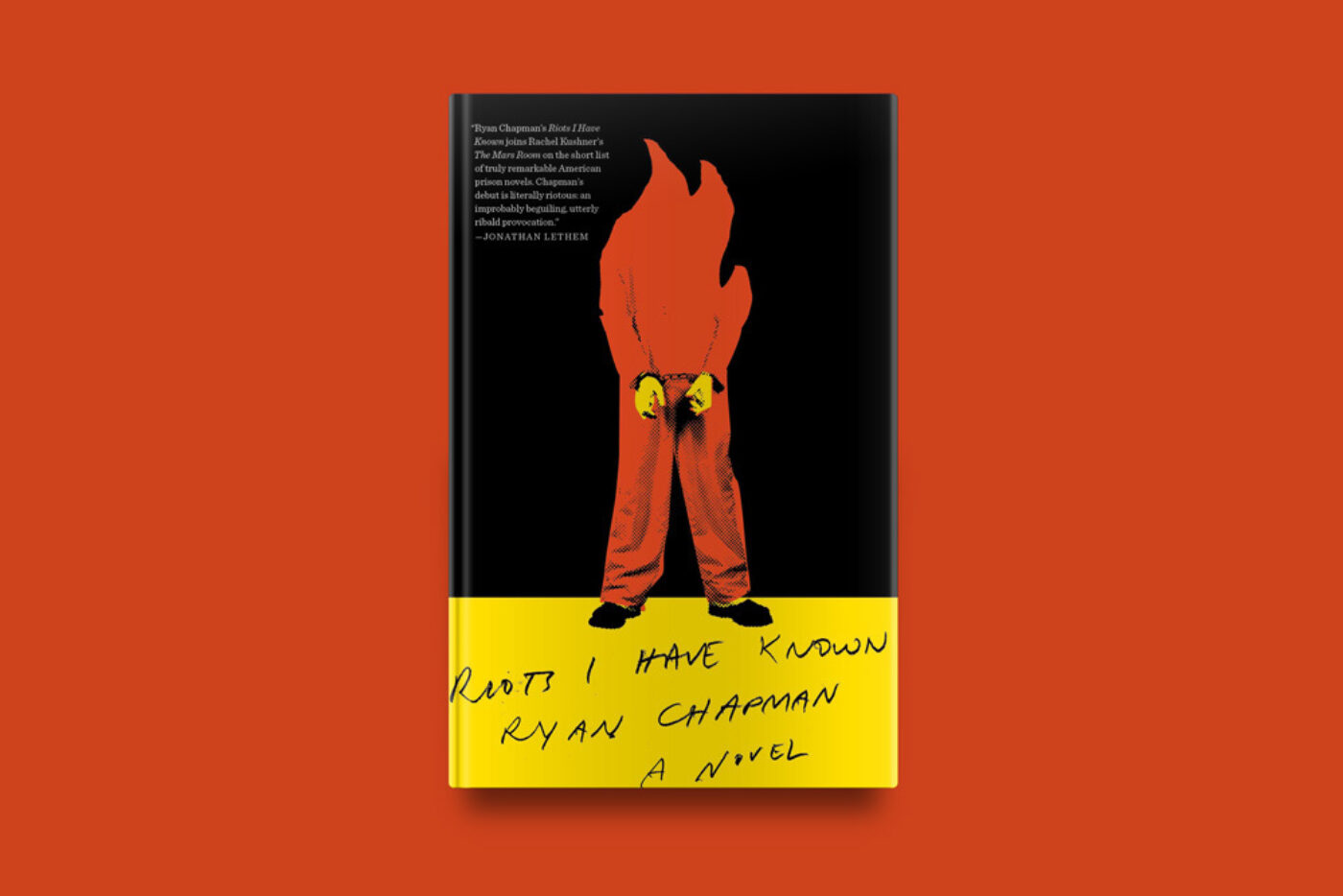 Before encountering Riots I Have Known (Simon & Schuster), Ryan Chapman's remarkable first novel, I knew its author as a person—or, more specifically, as an enthusiast: an exceedingly well-read character, a young literary man-about-town, who could always be relied on to deliver the goods on what one should be reading at any given moment. Thinking back on it now, I should have recognized him instantly as a novelist-in-utero. Strong opinions are the best possible attribute a writer can have—maybe the only necessary one—and Chapman's own literary passions are abundantly, baroquely in evidence from the first sentence of his wild, unclassifiable debut. The novel—nominally about a prison riot in which the enigmatic "MF," our improbably eloquent narrator, finds himself trapped—seems, at times, to be about every conceivable aspect of modern life: an impressive feat in a book of 128 pages. Much like its author, Riots' narrator is a man intoxicated by the possibilities of narrative, and I found it impossible to read this novel without getting more than a little drunk on it, as well.
—John Wray
John Wray
I didn't realize that your actual name was Ryan Chapman Chapman.
Ryan Chapman
Yeah, it's a way to distinguish ourselves from the Chapmans of New Brunswick. You know the storied ice cube company.
JW
You double down on the Chapman. You saw their Chapman and raised them one Chapman.
RC
What's the idea in Japanese that emphasis is achieved through repetition? We tried to pull one over on the New Brunswick Chapmans and say that we are more Chapman than they are.
JW
Funny that you mention repetition. One of the most cast-iron rules of writing, at least according to the received knowledge of the workshop, is that we should always avoid repetition. "Elegant variation" is the cardinal rule. That's one of the first cardinal rules among many cardinal rules that you just chuck right out the window from the get go.
RC
It may have come up out of ignorance, because I didn't do a grad program. Part of it is just that it fit the subject so well. Concision is often the hallmark of intelligence, so I created a narrator who thought he was much smarter than he actually is and was criminally un-self-aware. I thought that repetition would be an easy way to signal that gap between his presentation and his self-knowledge. It helped with an unfurling momentum that I wanted the voice to have.
We have a president who showcases the depressing and comic aspects of repetition, stumbling recursively in extemporaneous speech. He thinks he's projecting intelligence; we know none exists. As a fiction writer I love finding how people's tics reside in their language, betraying their intention. As an American, it's fucking terrifying. Especially for people who are either extremely narcissistic or somewhat sociopathic.
JW
You think of your narrator as sociopathic. I suppose his resume would back you up.
RC
I hesitate to give him any specific DSM-IV categorization. But he certainly is unable to empathize with anyone around him and is trying to perform himself and mask his deep awfulness at all times. That was always something that attracted me to writing his character—the slightly transgressive note of using the empathy machine of the novel for readers to encounter a narrator who could never reciprocate that same empathy.
JW
In a narcissistic way, he is hyperaware of how he presents himself. And then gradually, the cracks begin to show and one begins to see behind the mask. At the same time, the narrator is very funny, which is maybe his primary weapon in getting us not to ask uncomfortable questions of him and not to judge him too much. He's constantly cutting the most elaborate capers to amuse us.
RC
It's fun to create that sort of seduction and to channel those extremes in a person or a voice. I think that's part of the fun of writing fiction: wholly inhabiting that space while you're a mostly upstanding citizen the rest of the time.
JW
He's someone who embraces or even strives for the highest of possible narrative registers with allusions to various cultural and social touchstones, be they high or low. This is someone who's really performing, not just for the purported readers or followers of his real-time blogging that he's doing online, but also of course for the reader of the novel. Why did you choose someone who came out with all guns blazing?
RC
I liked the central tension of the ticking clock. We know pretty early on that the narrator will die at any moment, and knowing that every word he writes, he thinks will be his last, keys him up into a high register. It's complicated by the fact that he's incapable of telling a story straight and getting out of that register. That tension was really fun to play with, and was an exaggerated version of something that we all see. It's the Dunning-Kruger effect—the inability to see one's own blind spots. I think that's fascinating. We see varying levels of it in our personal lives, and in politics, and in entertainment, and sometimes in the workplace—hopefully not too much in the workplace.
JW
And hopefully even less in our social lives.
Do you think that writing a character who isn't as smart as he thinks he is, but is trying to wow you as a reader with his knowledge, intelligence, and artistry is a way to cover yourself as a novelist who is in a way trying to do exactly the same thing?
RC
Yeah, it's definitely a great out for the writer—I don't know if that's a good tip or if it's cowardly to admit that—if you have a good grasp of what you don't know. There is a large swath of careers and types of people that I could never write convincingly. I really love Joseph O'Neill's writing, especially The Dog and his latest short story collection Good Trouble. He writes with this twisting intelligence that one can see was fashioned not only from talent but from his years as a lawyer, and I don't have that.
JW
As a satirist, your character is very effective and funny in skewering popular culture and society and all sorts of manners. Just as often, there's this comic sort of cognitive dissonance between his sense of self-importance and the artistic importance of the literary journal that he edits compared to his real-life situation of being barricaded in this office during a prison riot and having pissed on the door handle. All sorts of things that are about as abject as you can get.
RC
Which is really fun. In undergrad, I had a classics professor who came to class one day with his button-down shirt, his trousers, and his belt all askew in three different lines. It created this very odd visual schism, and he was signaling through his behavior throughout the class that he was off, and none of us could really pinpoint why. Two months later I learned that his wife of several decades who helped him get ready every morning had left him. He never talked about his personal life, but the plumb line of his shirt, belt, and slacks being off was like this small-but-telling detail that everybody in the room picked up on, and no one really knew why it was so powerful at the time.
JW
He'd lost his slack straightener.
RC
Exactly. And that stuck with me—the idea of those small details that speak to the large gap for this otherwise completely brilliant academic.
JW
How did you take that little lesson and incorporate it in your writing or creation of the voice that drives the novel?
RC
Well, at first it was always through failure. I tried to write a long short story that was a straightforward classics lecture with one tiny aside that signaled the mania of its speaker, and it didn't work. In fact, someone who did it really well was David Rees in his book How to Sharpen Pencils. He does this with one small line about the writer's wife leaving him, and everything else is about sharpening pencils. It's incredibly deadpan. It's so easy to gloss over, but when you read it—it's like halfway through the book—it just wallops you. Details like that were just probably in the back of the mind, and I like the idea of narrators who are just throwing out tangents and constantly misdirecting the reader while that real sadness or the real absence is becoming more and more apparent as you read it. Whatever that space is in the reader's brain between the text that's being said and the text that the person can't say is really fun to play with.
JW
I'm interested in this decision to give your narrator the great gift of transmuting some of his delusions into actual reality, sometimes to the readers great surprise. Did that gradually open out from a character study? Or a study of delusion and narcissism and sociopathy to a kind of world building?
RC
That was there from the beginning, because I wanted that dark, comic aspect of the book to be very pervasive. I wanted it to extend the Betsy character to the warden, to the McNairy character. It felt more generous to the other characters to give them that same level of unreality, rather than located wholly within the protagonist's brain. And you could create a little breathing room, too. I think that it was a pressure release valve. It can be really difficult to be stuck inside this narrator's head. By allowing the book to go in these different directions, and these one- or two-page tangents I found really helped to create that harmony across the book that kept people engaged.
JW
You made a very interesting choice, which was to, in a way, give the narrator a lot of reasons for this inflated sense of his own self-importance. You chose to have Holding Pen, the journal that he edits, attain a degree of cultural importance that—and I found this hilarious—of course a literary journal could never attain in contemporary America. Why?
RC
I thought that it would be almost too cruel if he suffered from delusions of grandeur that even the Holding Pen successes were all in his head. There was a draft where I played with that, and it just didn't work. It tipped the scales a little bit too much into outright egomania, and I think you lost a little bit of empathy for him as a character. Whereas The Holding Pen's success expands the satire to the entire world of the book, and allows more room to poke at those aspects of the culture. I wanted there to be a little bit of a Horatio Alger story for him of coming from nothing, conning his way up the ranks, and then going west from Sri Lanka to New York, and then just finding this improbable success in—to quote Rihanna—"in a hopeless place." I like giving him that little win.
JW
He's definitely a hustler par excellence. That's no question. It makes sense to me that you say that about opening things up and allowing the book to then be about more than just his situation. I think one begins reading the book expecting it to be a book about prison life, or first and foremost, a book about prison. But it's really a book about everything that's happening outside of prison. It felt to me as though the setting and the conceit of this prisoner, trapped in a room, writing a final accounting is really the microcosm of the society created within prison.
RC
You are very much my ideal reader because what you just said was certainly in my mind while writing and revising it. I knew that the comic voice was there early. If the book just told the reader that prison is bad, then why would you read it? We all know that. There are certainly several books, like Ted Conover's New Jack, which do an excellent job of showcasing the deprivations and the awfulness of the American prison system.
JW
We all, on some level, have an idea about how nasty that system can be. So, for me, it came as a very welcome surprise that my expectations were going to be upended. It's clear from essentially the very first page.
RC
When I worked on it over a number of years, it just felt like a private project, because the conceit was so transgressive. I mean, a prison stocked with murderers and rapists is a terrible and difficult environment to imagine setting your book for your extraordinarily conceited, seductive, sociopathic narrator. You would turn off so many people. But I didn't really think about that until the very end, and then, at that point, it was too late.
JW
I mean, that's the only way that any novel ever gets finished.
RC
My editor said in one of our early conversations: "I think you're going to make some readers very happy, and you're going to anger a lot of people." It's certainly fun to engage in that space. It takes so long to write a novel. The fact that you might be frustrating some people, while giving deep pleasure to others, keeps one motivated during the droughts of confidence.
JW
I would actually say that's the most common response to first novels, because there's a sense of, Oh, you know, maybe we didn't love this book, but they tried their best and they're just a young grasshopper getting their start. So we'll condescend to them and give them some tepid, extremely qualified, lukewarm praise. And for all I know that's motivated by some charitable impulse, but I don't think it does anyone any favors, and it certainly has never compelled me to want to actually go and get a book.
RC
In an interview with Eric Chinski, your editor at FSG, he was asked what kinds of novels he looks for. He replied something like: Novels must have a reason for their existence. I was someone who had the terrible, autobiographical, college novel that is sitting in a desk drawer and will never see the light of day. My takeaway was: the fiction project that you're going to spend years on, hopefully engages with the books you've read before or something larger than the manuscript. You hope that it's in conversation with other books and taken seriously. You have to earn that seriousness. I think that having worked in book publishing, you just see how the books that are released are the .0001 percent of what's submitted and what comes out of the slush pile. It can be a little crushing when you see a new book that you love, and then you see that it gets just a shrug of reception or shrug of a review.
Someone asked me on publication day, How does it feel? And I said, well, it's very weird that for me what is a transgressive object is now participating in capitalism. I don't know if I feel like a Trojan horse or if it's just the nature of capitalism, which will consume everything anyway.
JW
All you have to do is watch six or seven YouTube commercials to realize that everything about the commercial side of our society is about Trojan horsing stuff in. Capitalism is all about creating the illusion of need for a product that is not necessary. That certainly applies well to contemporary fiction, with the only difference being that the people trying to sell the product are significantly worse at creating the illusion of need than people selling deodorant.
RC
Yeah, maybe being an awful salesman is just a hallmark of talented fiction.
John Wray is the author of Godsend, The Lost Time Accidents, Lowboy, Canaan's Tongue, and The Right Hand of Sleep. The recipient of a Guggenheim Fellowship, a Whiting Award, and a Mary Ellen von der Heyden Fellowship from the American Academy in Berlin, he was named one of Granta's Best Young American Novelists in 2007. He is also the winner of the 2017 Deutschlandfunk Prize awarded at the Days of German-Language Literature. A citizen of the United States and Austria, he currently lives in Mexico City.