Discover MFA Programs in Art and Writing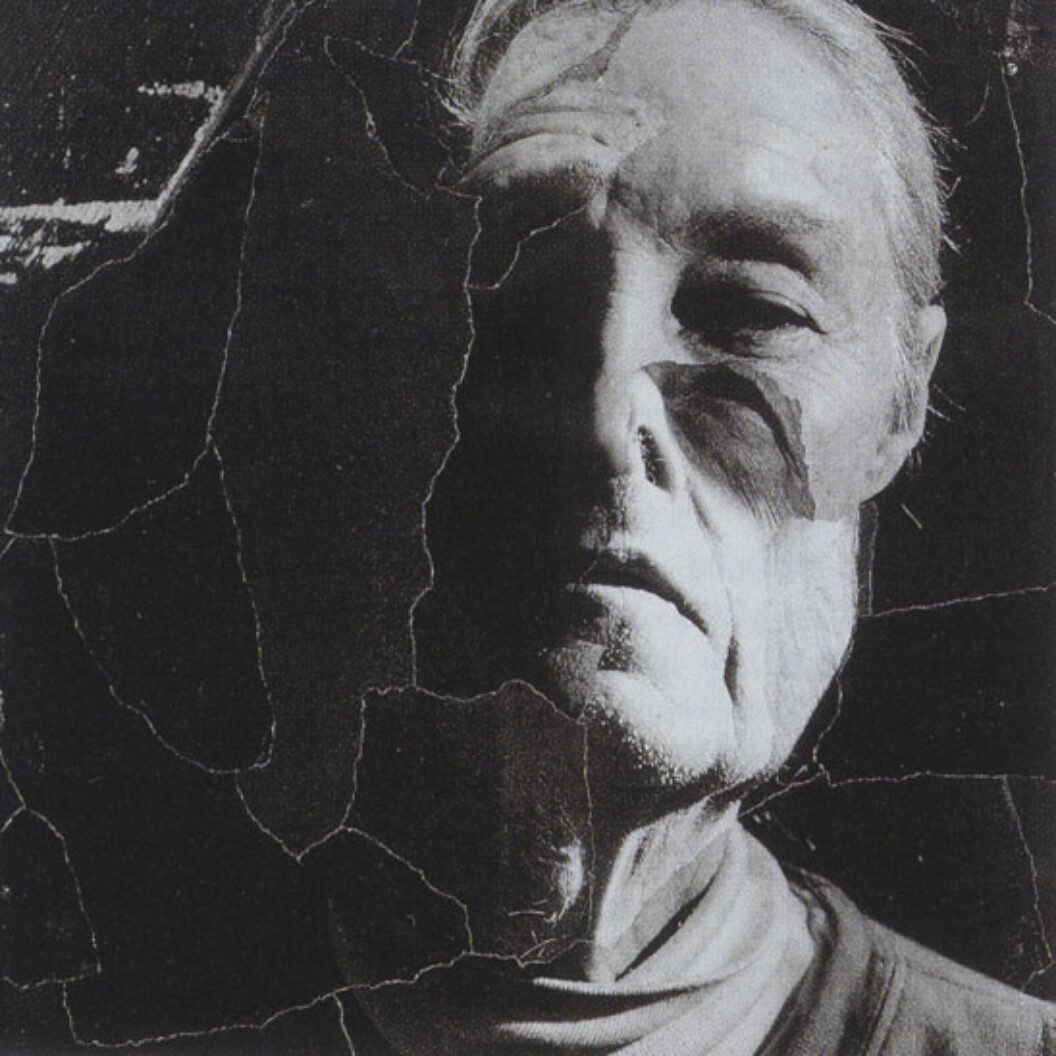 Chambliss Giobbi's fractured images reverberate with rhythmic patterns of meter and timbre. He takes black-and-white photographs of heads, limbs, bodies, or landscapes, tearing up the multiple prints to create a picture in Cubist time. After the photographs are ripped they are fused under a layer of encaustic like motion trapped in amber. Pieces of bodies and hundreds of minutes combine to make one densely loaded image that moves like a flip book as you stare. Elements of Futurism and The Twilight Zone meet in these pictures, layering what begins as artifice with an unsettling feel.
In his most recent work, Giobbi conjoins the heads of his father and mother to create a composite parent, an image simultaneously male and female. The black-and-white portraits are torn and rearranged once again. Beard stubble suddenly becomes soft skin, jarring to the eye as it travels over unexpected transitions. Each distinct face is irrevocably lost as identities become fused. The viewer succumbs to a feeling of quiet panic.
At times, Giobbi's subjects seem inside out, cut apart and revealed like a Francis Bacon portrait in which guts are as readable as faces. Facial and body proportions distend subtly to the point of seeming mildly freakish; the viewer feels as if she is caught looking at something indecorous or overly intimate. Giobbi wants the viewer to feel as if a witness to a "private cathartic moment"—not as voyeur, but observer. He wants us to take a straightforward look, not an embarrassed glance.
The biggest works measure eight by five feet, the scale of an oversized door. These photographs, of a nude woman by a rumpled bed, or an everyman in suit and tie, pulse with switched-on movement. Emotional reels of many years seem to convene at one moment, shattering the figures' black-and-white worlds. In contrast, there are small, reconfigured black-and-white landscapes that have the push and pull of good abstract painting. The point of view in these small studies of displacement is from facedown in the grass, with one eye trained on a leaf, the other gazing off in the distance.
Moments of high and low drama, dreams of genetic mutation and metamorphosis travel through Chambliss Giobbi's work. They are futuristic fairy tales, and like any good fairy tale, there is no moral—just mystery, and an attempt at understanding through facing the macabre.
—Mimi Thompson
Originally published in
Featuring interviews with Steven Holl, Stephen Mueller, Janet Cardiff, Laurie Sheck, Cornelius Eady, Victor Pelevin, Mohsen Makhmalbaf, Bill Frisell.