Challenging Borders: Lara Atallah Interviewed by Sheryl Oppenheim
Traumatizing the photographic image.

Discover MFA Programs in Art and Writing
One of the things I like best about art is that it helps me to see the world through someone else's eyes. When this is successful, I understand that the world is a much stranger affair than previously thought. In the case of Lara Atallah's photographs, that change comes from what cannot be seen. I admire the physicality of her work, something that is so vital and surprising. In printing from sand, and by touching developing film before it can cure, her collaboration with nature and material is constant. The openness and chance that her process leaves space for contrasts pleasingly with the clarity of the ideas underpinning her work. In her book of photographs Edge of Elysium: Volume 1, I can look up at the sky and across the sea, but I cannot see the borders. But in perceiving that they are there, can be there, can be anywhere, the experience of looking at the sea and sky changed for me. This summer, in addition to exchanging messages about food and street cats, Atallah and I had the following conversation.
—Sheryl Oppenheim
Sheryl Oppenheim In your work you use images of things not normally perceived as having borders, for instance, pictures of cloud-dotted skies, the sea, the contours of your friends' bodies. These are things which are ever-shifting by nature and draw our attention to the artificial and unnatural qualities of human-made borders. When did you begin to work in this visual language of borders? Has this language changed, or the way you think about it changed, since you began?
Lara Atallah I could never get on board with the degree to which we've normalized regulating who gets to go where, for how long, all based on a set of arbitrary criteria. As someone who comes from a country whose borders were drawn by a Franco-British alliance, I don't feel like I'm able to think or work on anything else. The Sykes-Picot Agreement was the beginning of the end for the Levant, which has been dying an excruciatingly slow, painful death ever since. Going beyond that region's specifics, the current iteration of the world map is still largely based on the remnants of colonial empires. We tend to treat borders as immovable partitions that cannot be challenged while often forgetting that these lines have been drawn and redrawn for centuries as empires succeed each other.
My entire practice is about seeing how far these divisions go. Within that context, bodies are an interesting subject matter, as they're an extension of the land they come from. Colonizing a territory doesn't stop at taking over land and resources. It's also about asserting dominance over the colonized mind and body. It's how Western standards of beauty became ubiquitous in other parts of the world. It's how and why skin lightening creams exist or why straight hair is deemed more proper and clean than curly and nappy hair. A couple of days ago, I was reading Zeyn Joukhadar's excellent novel The Map of Salt and Stars (2018), and I paused at the words, "We've always got to fix the maps, repaint the borders of ourselves." I haven't stopped thinking about that sentence and the degree to which geographical borders and our personal, physical borders are inextricably bound.
Skies and seas might seem impossible to contain or divide, but in reality a quick look at the current state of affairs tells a different story. The willingness to restrict freedom of movement has made it so that even water and air can be partitioned. A person's ability to get on a plane is contingent upon the passport one carries. The same goes for the sea. Refugees have been drowning by the thousands trying to cross the Mediterranean, either from Africa or Turkey. They resort to the sea because they've been locked out of both land and sky. And that's not even to get into why they're fleeing in the first place and how Western imperialism catalyzed these conflicts rending their homelands uninhabitable. Working with these subjects became a way to highlight the absurdity and cruelty of drawing such trenchant lines.
The pandemic has certainly affected my thinking when it comes to these matters, though I'm not entirely sure how this will translate in future bodies of work. It's a little hard to see your way out of the fog, especially given that the current circumstances are pointing to a major paradigm shift—regardless of whether we're ready for it or not. It's been particularly interesting to see travel restrictions widen their scope as a result of the pandemic. More people are starting to understand what it means to hold a passport that's been deemed useless. I wonder what effect this will have on contentious topics pertaining to freedom of movement and immigration.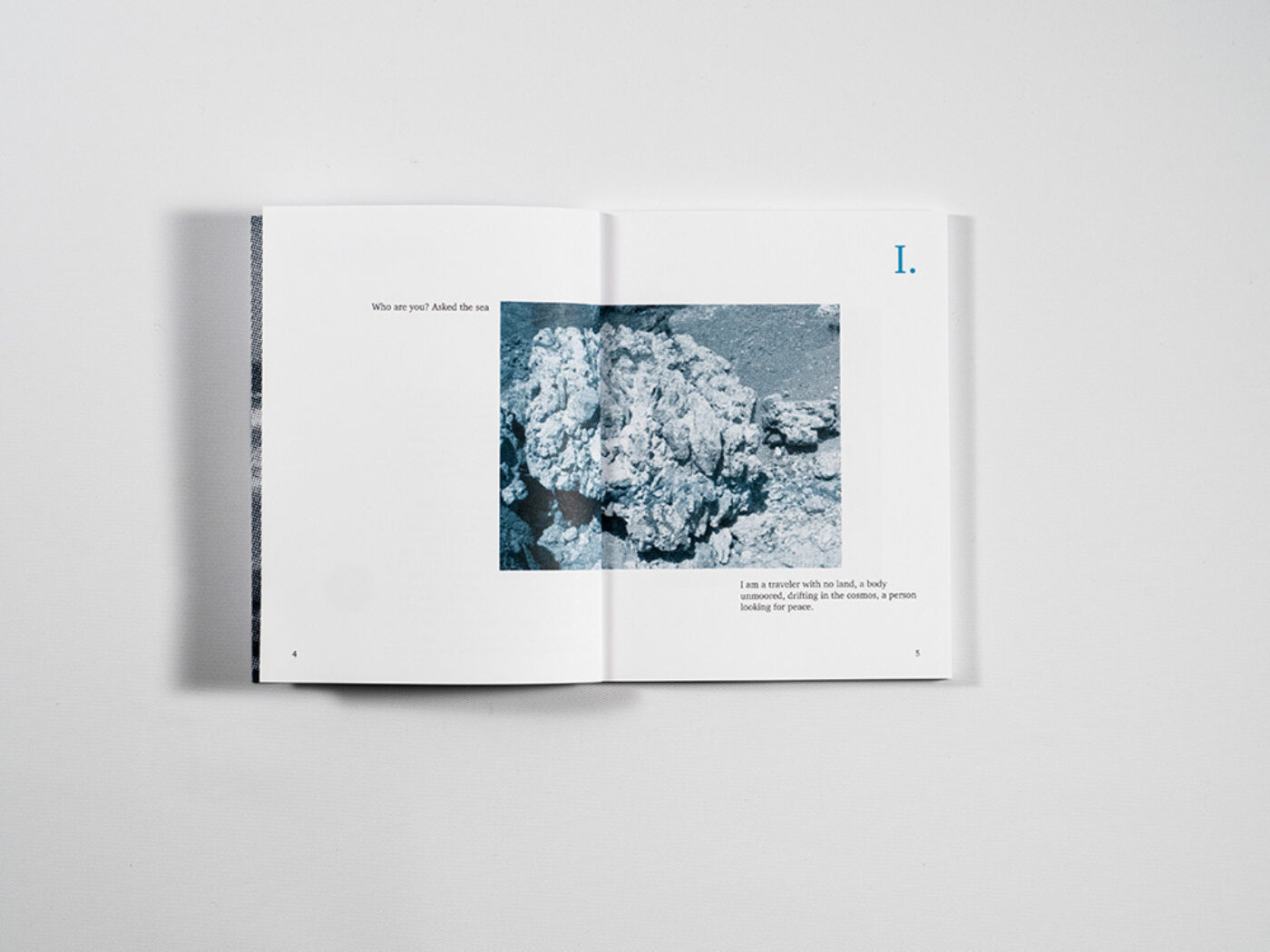 SO You have written art reviews for a number of years in addition to your practice as a photographer. How did the idea of a book develop, and was this more personal writing part of your practice prior to producing the book?
LA My relationship to writing is a little odd, I suppose. It's entirely connected to my relationship to the languages I speak and the different degrees of fluency that have changed over the years. Up until the age of eighteen, most everything I wrote and read was in French. English was mostly an afterthought. It wasn't until about seven years ago that writing in English began to feel a little less daunting. It has since then taken on a bigger place in my life and in my practice.
As far as this project is concerned, it wasn't until I had shot most of it that I figured these photographs needed to take on a different life. I kept reflecting on the encounters I had while in Europe and Lebanon, including my relationship to my own hometown, as well as the things that were unfolding in my personal life. There was a thread connecting these different elements together. It didn't feel like enough to just stop at photographs. That's where the idea of introducing text came from.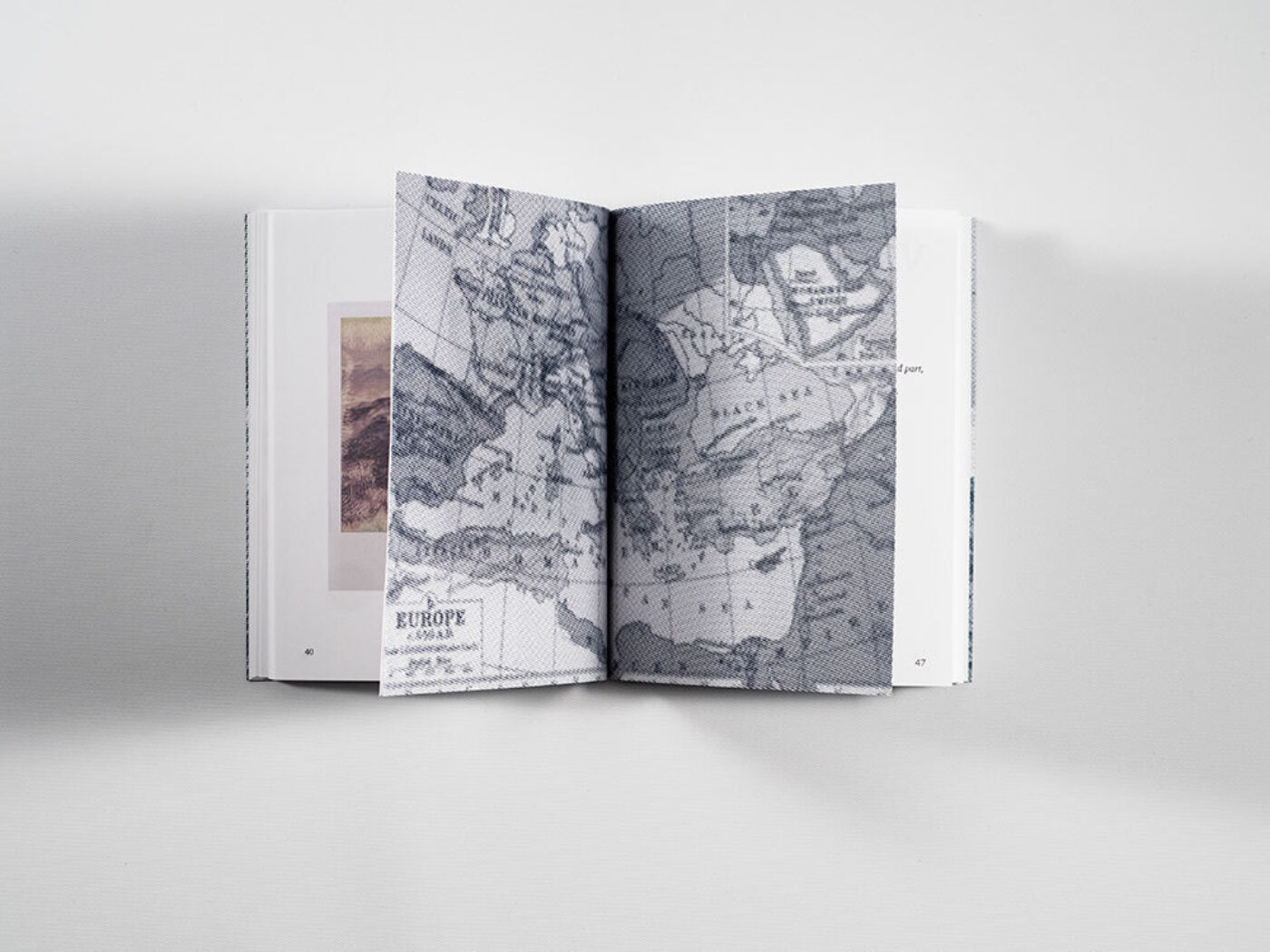 SO Another thing I admire about your work is how physical the photographs are. Capturing the image is a starting point for what happens next, which I notice—with a bit of surprise, because the results are so lovely—you describe as damage. Were you damaging the photographs as you took them on these distant shores? Do you wait to see the image before damaging it, or is the end result left more completely to chance? Across how many months or years was this series taken?
LA I began this series in December 2016, and took the last shots for this book in June 2019. However, as this is merely volume one, the project isn't done yet. The plan for this year was to begin volume two, which would largely center North African shorelines. As you can imagine, the pandemic has put a wrench in these plans for the time being.
I often describe the process as one of traumatizing the image. The damage is intrinsic to the work. Each photograph is damaged on site as soon as it comes out of the camera before it's even had a chance to develop. There's something climactic about marking it there and then while standing on the shoreline, as though scarring the photograph condemns the outcome before it's come to fruition. It's a chillingly apropos analogy with regard to such topics as immigration and freedom of movement. In our current world order, the side of the imaginary line you're born on greatly determines how steep of a climb your life will be.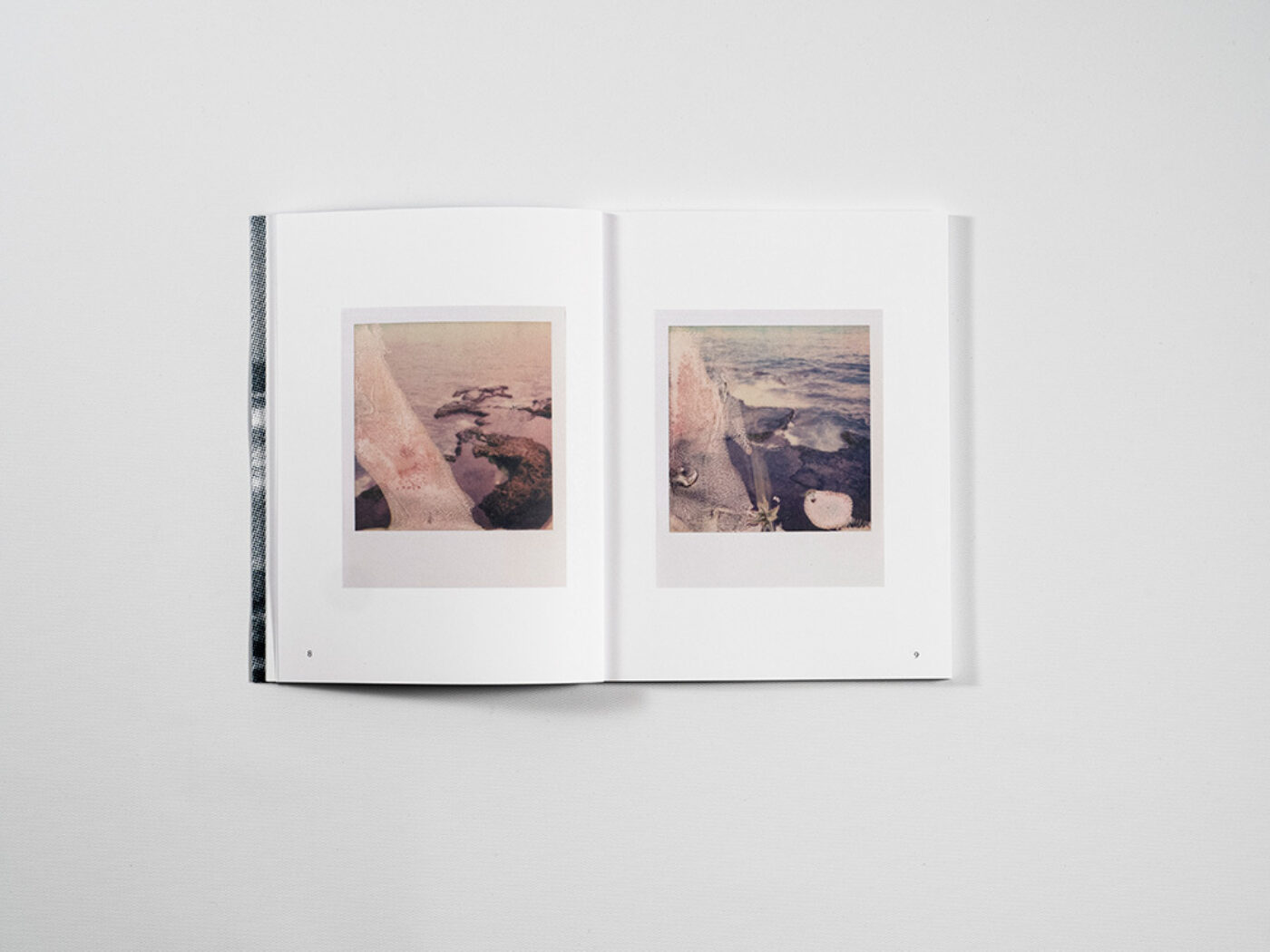 SO You're also participating as a writer in Asiya Wadud's Echo Exhibit for the Lower Manhattan Cultural Council's River to River festival, creating poems from fifteen-minute conversations with strangers. What was that experience like? In a way, it resonates with the processes you use in the making of your photographic work—another opportunity to make room for chance in the process of creation.
LA Working with Asiya on this project was a joy, and I'm honored to have been included alongside such fabulous writers such as Chia-Lun Chang, Alisha Mascarenhas, Rebekah Smith, Madison McCartha, and Sevinç Çalhanoğlu. I was fascinated by the richness of the conversation that can emerge between two strangers in the span of a fifteen-minute phone call. One of the biggest tropes about millennials is that we despise phone calls and limit most of our interactions to texting. I have to admit that I am quite the stereotype in that sense. As such, I was a little nervous about how that would go. I thought that not being able to see the person I'm talking to would make things awkward. Ironically, having less to go on made the exchange that much richer. It got me thinking more about the value of transience, especially with regard to chance encounters. Knowing that your time with someone is limited keeps you from taking the interaction for granted, and I noticed that both myself and the different strangers on the other end of the line were a lot more likely to open up to each other than I initially expected.
Lara Atallah: Edge of Elysium: Volume 1 is available from Open Projects.
Sheryl Oppenheim is a painter and paper marbler, as well as BOMB's Development Associate.