Center Love: Caleb Azumah Nelson Interviewed by Rachel Eliza Griffiths
A novel about two Black British artists who fall in love and are forced to face challenges beyond their control.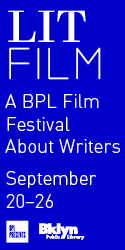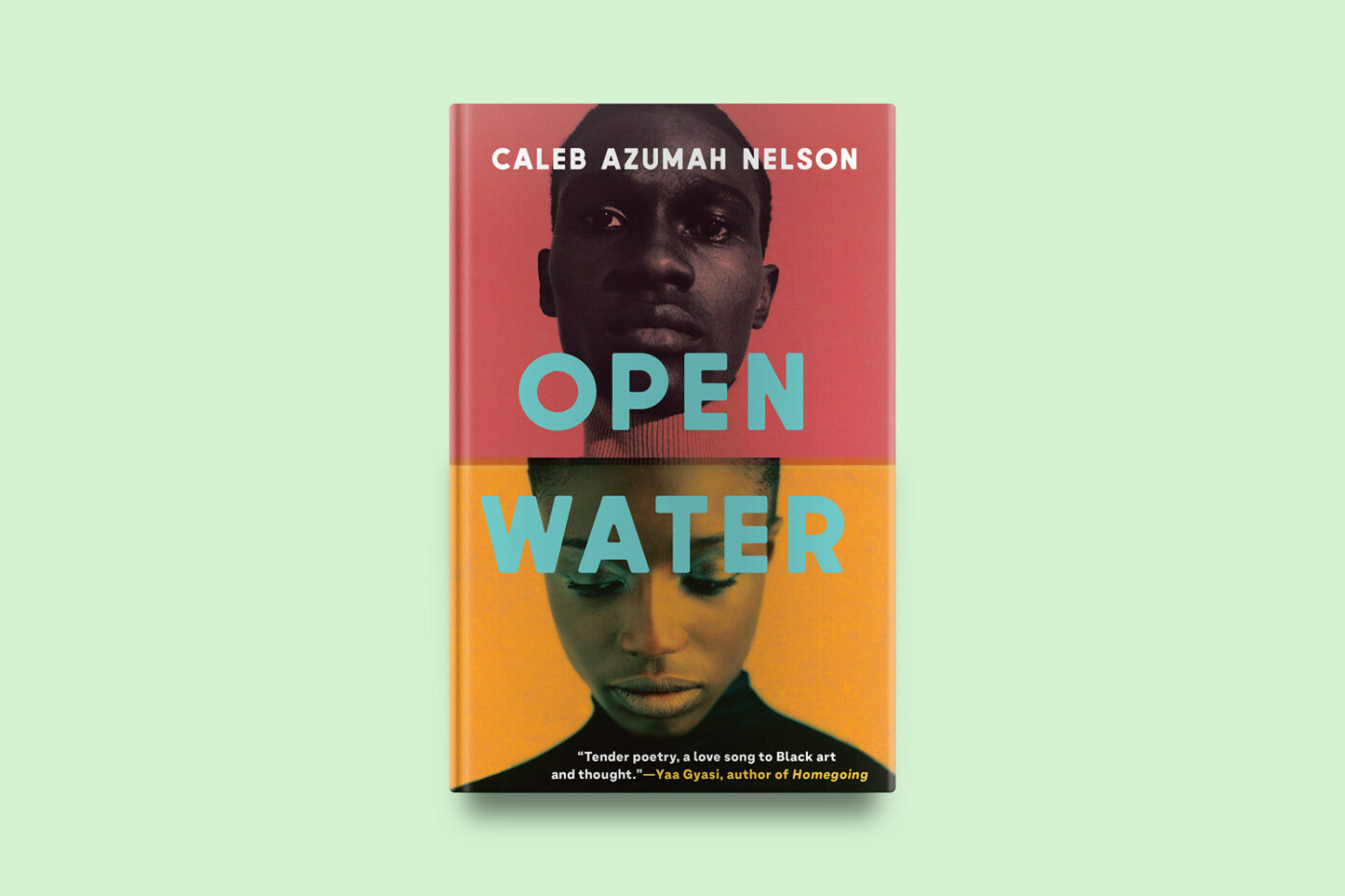 In another world, Caleb Azumah Nelson and I would be walking through his neighborhood somewhere in London. As Black writer-photographers, I imagine that the two of us would greet each other as kin. It is that sensation, of greeting a dear brother, that I felt as we were smiling through our computer screens and introducing ourselves. Briefly, we spoke about the effects of COVID-19 on our lives, as authors who have published books during a global pandemic, image-makers who focus our visual rhythms on Black joy and power. As a Black man and Black woman on opposite sides of the Atlantic, we were aware of the brutality against Black people that we have witnessed in our own, nuanced ways. Nelson's replies to my questions were thoughtful, warm, and confident. Immediately, I wanted to use my camera to make a portrait of him at this very beautiful moment in his life. Instead, we are making a portrait together in our words here. In Caleb's voice, I heard a similar cadence to his unnamed narrator of his acclaimed, debut novel Open Water (Grove Press/Black Cat). Drawn to the unnerving roots of intimacy, Open Water concentrates on the depths of what is most elusive, most difficult to speak of, to live inside and survive—the space of love.
—Rachel Eliza Griffiths
Rachel Eliza Griffiths In the novel, you often dissolve distinctions between language, image, and rhythm. Through the unnamed narrator's perspective, we understand the infinitesimal ways that sound, color, and speech shape language. Did you begin the writing with a sound, a color, an image, a repetition of a word?
Caleb Azumah Nelson There was so much that I was thinking and feeling when I started writing Open Water. There's an interlude on Solange's latest album where she talks about not being able to find a singular expression for who she is, which really resonated. I think part of starting this work was an attempt to corral all these various versions of myself and express them in an honest way. The starting point was less a specific sound or color, but an idea, a feeling, which was love. It was the feeling of warmth and freedom which I associate with love in its different forms.
REG Was the decision to use the second person organic and immediate for your narrator's voice? How did the use of it connect to your vision for storytelling?
CAN Oh, it was immediate. Before writing Open Water, I had been writing these nonfiction lyric essays, concerning much of what makes its way into Open Water, and most of these essays were in the second person. Using the second person afforded more intimacy to the narrative, which meant that a reader was both audience and protagonist. It thrusts the reader as close as possible into the narrative, into that warmth, into that space where freedom might be found. I guess I'm asking for the reader to participate in the same vulnerability I had to access in order to write the book. I'm asking the reader to come closer, to feel what I felt, and to also tap into what they feel too.
REG Your narrator observes, "What you're trying to say is that it's easier for you to hide in your own darkness, than emerge cloaked in your own vulnerability." How does this influence your own identity as a writer? How can it be thought of in terms of Black identity, imagination, and love?
CAN This world we occupy, it wasn't built with you or I in mind. I know the spaces where I can be vulnerable: with my partner in our private spaces; when I visit my parents or family and we might spend a day eating and drinking, might spend a day immersed in this joy; amongst friends, talking late into the night. I know where I can house my freedom, in these small worlds we build for each other, these worlds which become so important. Tina Campt talks about this idea of futurity in Listening to Images: spaces which reflect a world we want to see in the future, in the now, a work of imagining and hope in the present. But outside of that, out in the world, you don't know what violence or external force you might meet in an act as simple as leaving the house. When writing, it always feels like I'm writing toward these spaces of care, these spaces of freedom.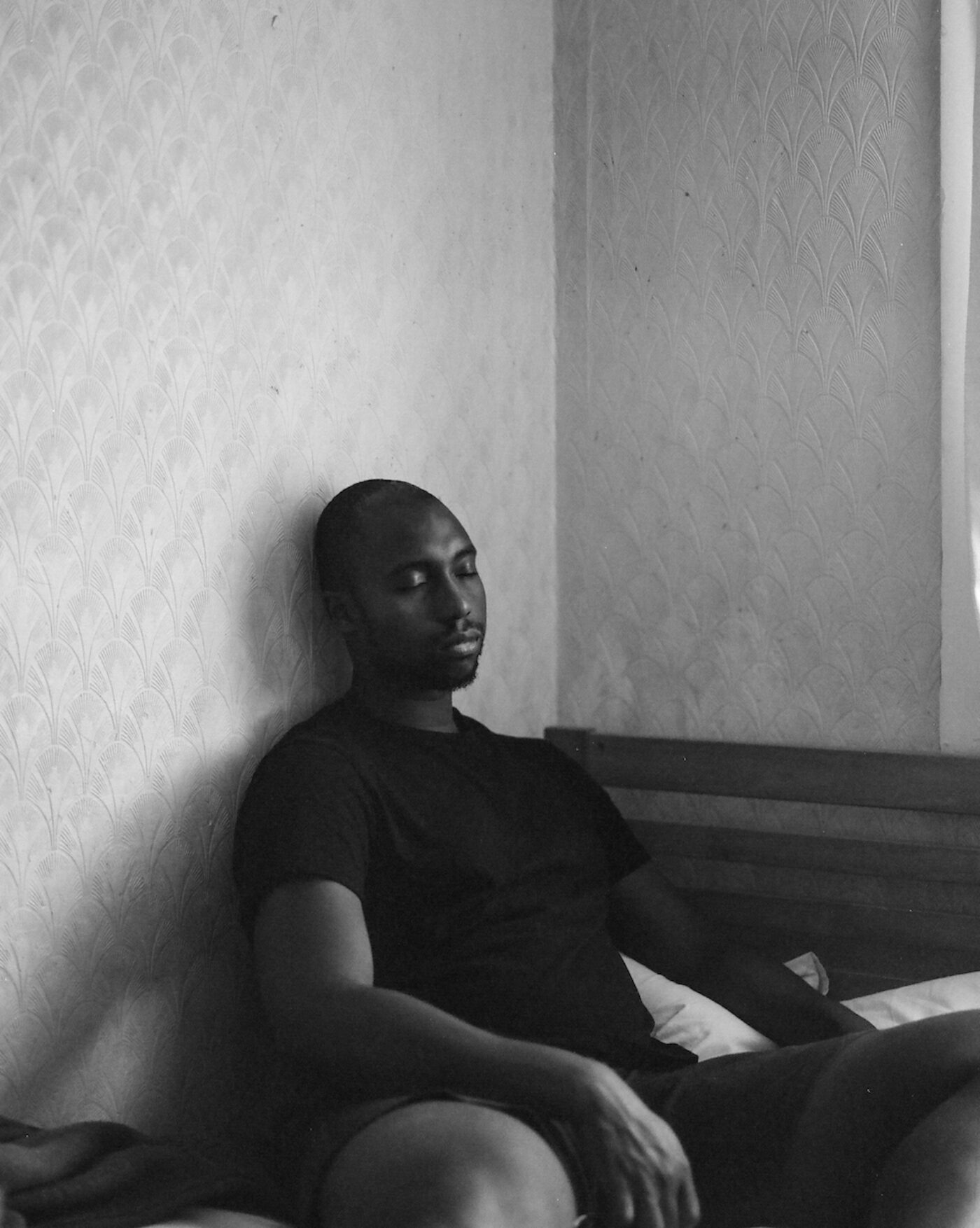 REG Early in your novel, you write, "The gaze requires no words at all; it is an honest meeting." Near the novel's end you also write, "Seeing people is no small task."
Could you elaborate here about how "the gaze" operates in your novel?
CAN I was thinking about the way I see the world, how I see those around me and how I express the love I feel for those around me. I was also thinking about the crossover between my different artistic disciplines—in particular, photography. How do we, Black people, see each other? How do we afford each other space to be ourselves, our whole and full selves? When making images—mostly portraits of Black people, I work hard to render the interiority of those on the other side of the lens, by ensuring people have space to speak, to laugh, to cry, to be themselves. Our lives are so rich and I wanted to do the same thing with my prose. I wanted the characters to be able to look at each other, with a sure gaze, and not feel that they had to look away, or that they were being rendered invisible, or that they were unseen or unheard. I wanted the characters—as I try to do in my day to day with other Black people—to be able to look at each other and say, I see you, and not just in any way, but in the way you want to be seen.
REG There's a question I want to pull from your novel and ask it of you now that the novel is traveling in its own body and must have its life away from you: "…rather than asking what is your favorite work, let's ask, what continues to pull you back?"
CAN Oh man, too many to name. Literary work, a lot of poetry. Magical Negro by Morgan Parker—the copy I have is falling apart from being read too many times. Kumukanda by Kayo Chingonyi, American Sonnets by Terrance Hayes, Claudia Rankine's work. I've read Seeing the Body, your latest, five or six times in the past months. The work of Christina Sharpe, Tina Campt and Saidiya Hartman stays in rotation and has been so fundamental to shaping my own work. Hanif Abdurraqib too, and Bryan Washington, I read everything they write. Zadie Smith's NW is the novel which encouraged me to write fiction, to write my own novel based on specific sections of London (hers is about the North West, mine, the South East).
So much of the work I return to isn't literary but is important to me. The photography of Roy DeCarava and Ming Smith, the art of Lynette Yiadom-Boakye and Kerry James Marshall. Music, don't even get me started! Earl Sweatshirt is a massive influence on my work. Kendrick Lamar too, and Solange. Miles and John Coltrane (I recently started to learn the tenor saxophone). The filmmaking of Barry Jenkins. Kahlil Joseph's work, I think, aligns closest with the artist I am.
REG Your narrator notes: "You began to write because photos have their own language, and sometimes, the images you make become flimsy in comparison to what you can feel. Sometimes, even this language fails." How does your understanding of self-portraiture differ in terms of language and photography? Do you think we might "fail" in our understanding of such mediums by often perceiving them as polarized binaries?
CAN I used to separate these two forms, in a way which was rigid and only did myself a disservice. Someone asked recently about the relation between my photographic and written work. When writing, I often feel like I'm transcribing images I can see in my mind's eye. More questions emerge with this practice: What can I see in this moment? How did we arrive here? What are the possibilities of this moment? How might the people in this snapshot love, or be grateful, or grieve? How do they see themselves? For Open Water, though it's not autobiographical, I share many of the feelings and emotions the narrator expressed, so I was asking myself these questions. I was asking myself what possibilities I might afford myself, as a Black man, in my day-to-day. In this way, I think the novel became a self-portrait, and perhaps the most I have taken. All this is to say the two practices are inseparable in my eyes.
REG Your narrator is menaced literally and psychically by racism, violence, and harassment from the police. This feels ever timely in its history, scale, and relationship to Black life. How does it affect the narrator's interiority and imagination? What challenges did you face in having to write through the scope of violence that he witnesses?
CAN This violence can render your imagination and interiority inept. To borrow from Toni Morrison, it's distracting in the most fundamental way. This violence stays with you, in your body and mind, for long after it may occur. I'm grateful to have these places of expression which enable me to write through these things, but it's hard. Morgan Parker talks about digging so deep you touch bone. I feel like I did that, and then some. Reckoning with this violence, it hurt, it really did. I cried a lot when writing this book. But it's not all trauma, it's not all grief. It was important for me to write about this violence and pain but not to center it, because it doesn't exist at the center of my life. Love does.
REG Was there any original image of your own that held space in you during the writing process? If so, could you share the story and impulse of how you came to create the image?
CAN Perhaps this one, of one of my closest friends, Nick. I made this image after an afternoon spent in East London, where he lives. We walked and talked for hours, with no real intention but spending time with each other, which I think involves so much trust and intimacy—giving your time to someone else. I made the portrait just before I left him. It was shot on a medium format film camera, and I remember thinking I wanted him to fill the frame, to be seen to be escaping it, spilling from the borders and constraints. He wasn't looking into the lens but the gaze was so sure, so beautiful, so generous too. I think that's what I was seeing, that generosity, that freedom.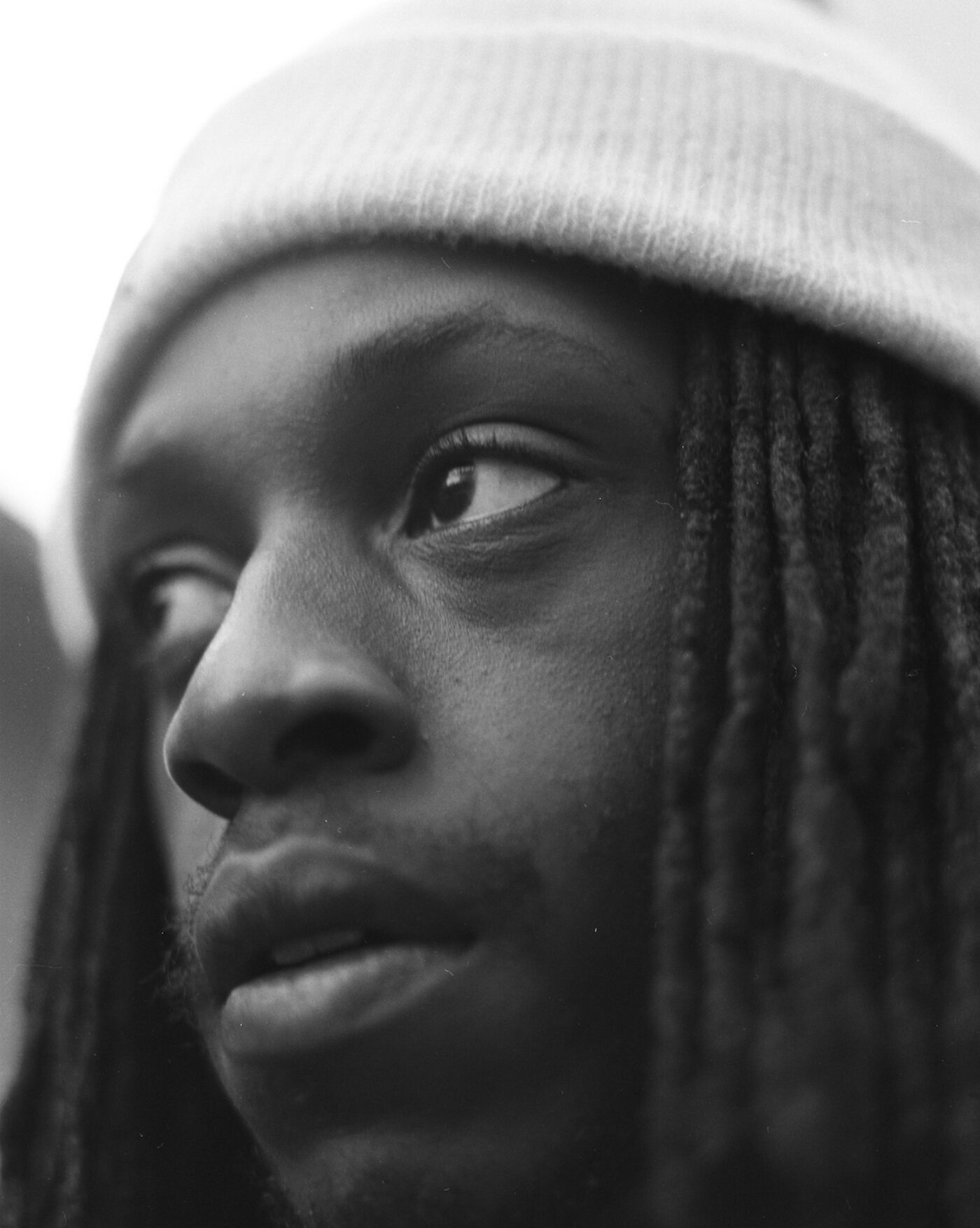 REG Publishing your first novel during the pandemic is no easy thing. How have you been taking care of yourself?
CAN The book was pretty much done as the pandemic was starting up, so it felt like a long wait! It's been hard having something so beautiful happen to me alongside all the grief and loss. But that in itself has been solace; the book found its way into the world, and having readers reach out to me, seeing the novel find a new life in each new hand, this has kept me hopeful. And of course, my family, my friends, my partner. My wonderful editors, and my agent, who I'm so blessed to have. I've been actively trying to slow down and stay present, to really engage in my days.
REG I'm happy for the way Open Water is being celebrated and for the questions it is asking of its readers and of you. Is there something you'd like to share with us about your novel and your process—a question or story you are engaging in your artistic journey?
CAN Thank you! I'm continuing to ask questions which fueled this novel: How do I love? And how do I express this? How do I show love to the things which come from other people—like artistic expression, or a gesture, a cooked meal—and to the people themselves? What spaces do we make for ourselves and each other to love? I suspect I will be asking these questions for a long time to come.
Open Water is available for purchase here.
Rachel Eliza Griffiths is a poet, novelist, and photographer. Her recent hybrid collection of poetry and photography is Seeing the Body (W.W. Norton, 2020). Griffiths's visual and literary work has appeared in The New York Times, The New Yorker, The Paris Review, Guernica, Lit Hub, Best American Poetry (2020), and many others. She is the recipient of fellowships including Robert Rauschenberg Foundation, Cave Canem, and Yaddo. Griffiths's debut novel, Promise, is forthcoming from Random House. She lives in New York City.