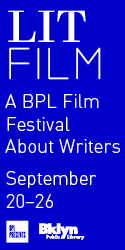 That bored land of the snoring men,
is where the poor birds live,
the hens that eat stones
the owls that hoot at night.
The bored land of the snoring men
is a cage made of sand, an um made of mud.
A black gourd, a dry jug
a coal, a shit, a husk.
 
In the bored land of the snoring men
where the sad birds live, the deaf birds,
the stone crops, the broom fields.
Beetles protect, toads care for
the manure-treasure of the poor birds.
The sick birds, the ones dressed in shadow
the ones who inhabit the land of the snoring men.
 
I have a sad memory of that timeless land,
pecked by birds, crumbling.
At night, in the flight of bats
its clay horizons and brush moon pursue me.
In the bored land of the snoring men
my dream became stone, and then dust.
Translated from the Spanish by Eva Gasteazoro and Harris Schiff.
Eva Gasteazoro was part of a small group that started the Dance Movement in Nicaragua after the Revolution in 1979. Since coming to New York in 1982, she has continued to study and work in dance collectives and participated in the PAN/Spring Caravan Tour of New York State. She is currently dancing with choreographer Nancy Zendora. Her translations of Nicaraguan poetry are done in conjunction with New York poet Harris Schiff.
Harris Schiff is a poet living and working in New York. His book of poems, In the Heart of the Empire, is available from United Artists, New York. He is currently working on a collection of translations of Nicaraguan poetry.
Originally published in
Nicolas Echevarria, Pam Yates, art by James Nares and Tom Otterness, writing by Daisy Zamora, Kathy Acker, Glenn O'Brien, and more.