Catherine Morris and Vincent Bonin's Materializing Six Years: Lucy R. Lippard and the Emergence of Conceptual Art by Frances Richard

Discover MFA Programs in Art and Writing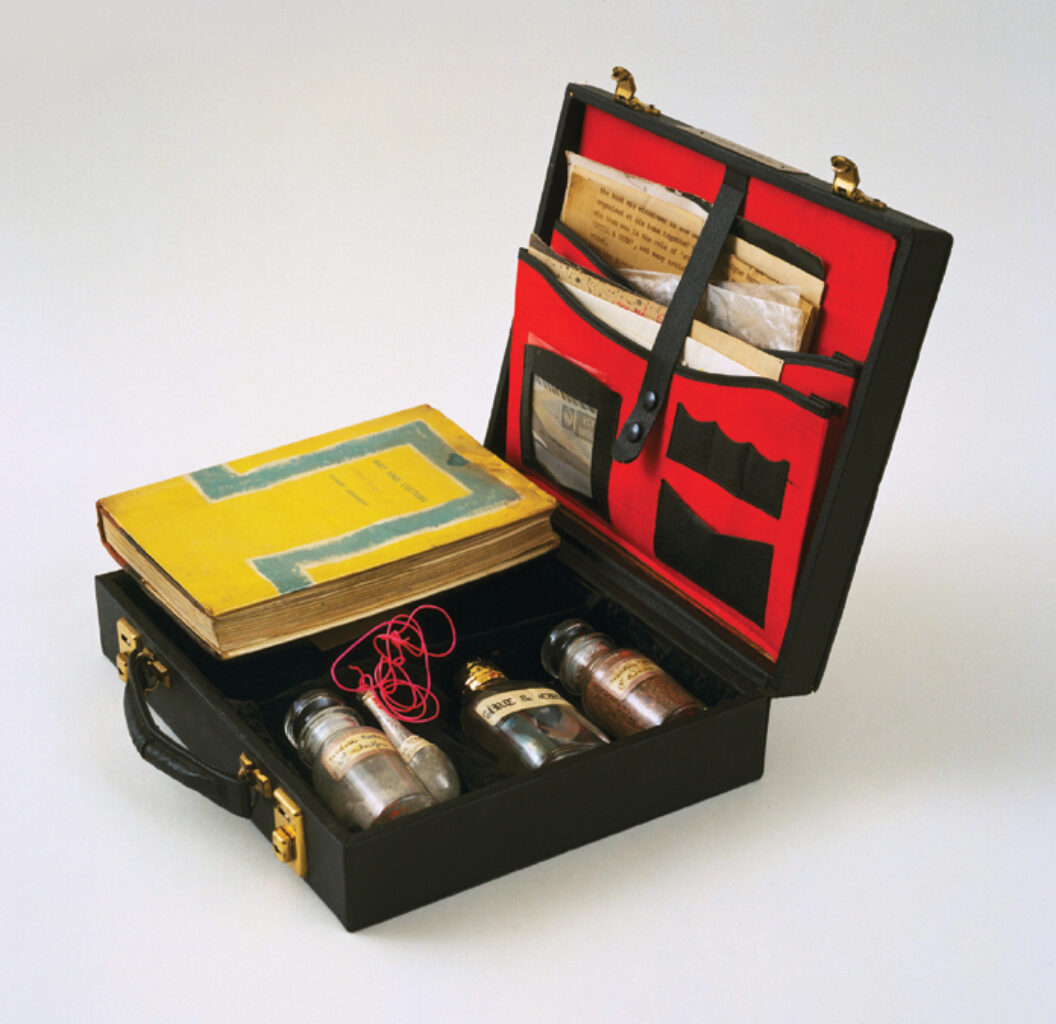 MIT Press, 2012
Collating work by a dazzling array of contributors, from Vito Acconci and Alice Aycock to Mierle Laderman Ukeles and Lawrence Weiner, the sui generis text titled Six Years was published in 1973. Its real author, perhaps, should be thought of as the spirit of the age. But the person who did all the cutting and pasting was critic-curator-activist-novelist Lucy R. Lippard. She gave the volume a subtitle that, at first, seems self-explanatory to the point of overshare:
The dematerialization of the art object from 1966 to 1972: a cross-reference book of information on some esthetic boundaries: consisting of a bibliography into which are inserted a fragmented text, art works, documents, interviews, and symposia, arranged chronologically and focused on so-called conceptual or information or idea art with mentions of such vaguely designated areas as minimal, anti-form, systems, earth, or process art, occurring now in the Americas, Europe, England, Australia, and Asia (with occasional political overtones) edited and annotated by Lucy R. Lippard.
At second read, this scrupulous description begins, appropriately, to break down. Is Six Yearsa history? An anthology? Its contents are too prolix to amount to just a bibliography, too telegraphic to comprise a full critical study, too polyphonic to function as the memoir of one witness—though the book is, in certain ways, all these. It is also, in effect, a curatorial project, and this last aspect has now been taken up by Catherine Morris, curator of the Elizabeth A. Sackler Center for Feminist Art at the Brooklyn Museum, and Vincent Bonin, an independent curator based in Montreal.
Morris and Bonin spin the Möbius loop of Six Years in the opposite direction, and turn the book-that-looks-like-a-show into a show-that-reads-like-a-book. The exhibition (on view at the Sackler Center through February 3, 2013) gathers more than 170 objects by some 90 artists and, inevitably, gives rise to its own text. Materializing Six Years: Lucy R. Lippard and the Emergence of Conceptual Art is as lavish a publication as the original is modest. It includes 200 images, and it's a treat—and kind of a bibliophilic joke—to see these black-and-white photographs, diagrams, typescripts, and postcards printed in color, so that creamy paper looks creamy and ballpoint pen can be told apart from pencil. Part of what conceptualism teaches is that even a sheet of paper, even a word or idea, can and maybe should be treated as an "object." One can consider the rematerializing of such militant ephemera, especially in a museum or a $45 hardcover, as a failure of the era's hopes for freeing art production from institutional and market forces. But one can also contemplate materialization as a force that wanes and waxes—and be pleased that sometimes, in the waxing phases, projects and practitioners in danger of being written out of history surge back in. (One such figure in Materializing is Christine Kozlov, who sent canceled calendar pages through the mail, and made a 16 mm film consisting entirely of white leader, untitled of course.)
At the core of Materializing are three essays. In "Six Years as a Curatorial Project," Morris argues that, after Six Years, "the assumed differences between a book, an exhibition, or an article in a periodical were supplanted by inquiries into their similarities, or how they could be operationally linked, thereby permanently altering the existing disciplinary models." In "Lucy R. Lippard's Writing in and around Conceptual Art, 1969‐73," Bonin extends this consideration of hybrid practices to weigh the movement's political engagement or lack thereof—inquiring, as it were, into the poignant parenthetical at the end of that subtitle. Julia Bryan-Wilson then examines Lippard's pro-woman, antiwar, and antiracist organizing in "Still Relevant: Lucy R. Lippard, Feminist Activism, and Art Institutions." Bryan-Wilson's rather surprising title leads to a minigenealogy of "relevance," a code word in the period for questions regarding the importance of, say, museums for women artists, or conceptualism for "people in the street."
In 1997, when the University of California reissued Six Years after nearly 25 years out of print, Lippard introduced the edition with her essay "Escape Attempts." Here she takes a clear-eyed look back on the milieus from which her book sprang, and into which it eventually merged. "Communication (but not community) and distribution (but not accessibility) were inherent in Conceptual art," she writes.
Although the forms pointed toward democratic outreach, the content did not. However rebellious the escape attempts, most of the work remained art-referential, and neither economic nor esthetic ties to the art world were fully severed (though at times we liked to think they were hanging by a thread.) Contact with a broader audience was vague and undeveloped.
This, as anyone knows who has tried to discuss high-conceptual art with bewildered undergraduates or skeptical activist friends, is not untrue. But it was conceptualist practice that gave Lippard the platform on which her lifelong commitment to speaking truth to power—even the power of now-canonical conceptualism—has been built. "Lucy has deliberately not been involved in the curating of the show," Morris noted. "Her biggest concern is that people understand that this is a show about 'Six Years' and not about Lucy Lippard." Yet it is that too, and by extension Materializing is also "about" curators and critics like Morris, Bonin, and Bryan-Wilson (and me—and, reader, you?) who operate in the spaces Lippard cleared.
Frances Richard is a poet and art critic. Her third poetry book, Anarch, is forthcoming from Futurepoem.
Originally published in
Featuring interviews with David Lang, Oscar Murillo, Rude Mechanicals, Cristian Mungiu, Mark Z. Danielewski, Fanny Howe, Alix Pearlstein, and Tony Feher.