Changing the Narrative: Catherine Gund Interviewed by Michaela Angela Davis
On her new film, Aggie, the reimagining of art, and the urgency of justice.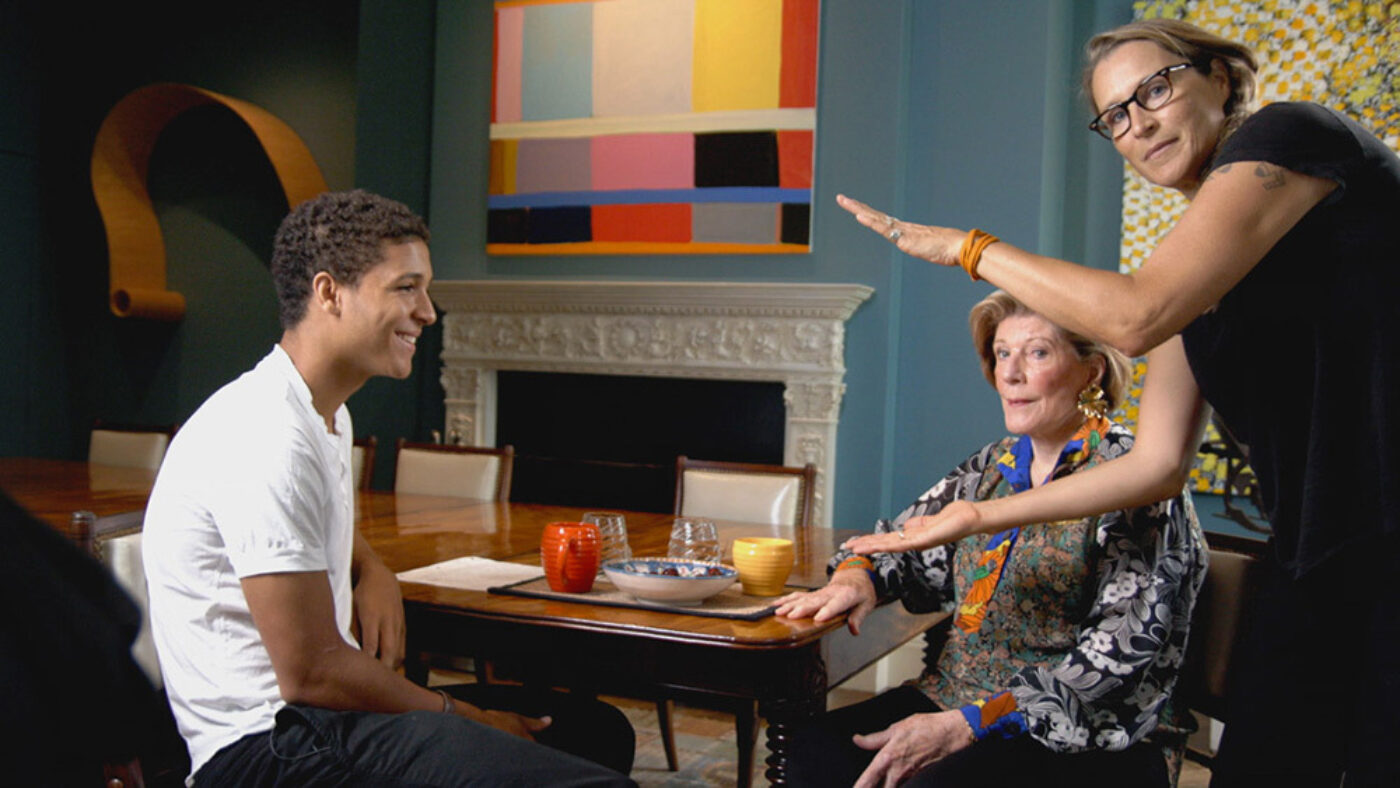 Catherine and Agnes Gund are daughter and mother, teacher and student, comrade and collaborator, muse and subject. They are philanthropists, collectors, artists, and activists. Aggie is a feature-length documentary exploring the nexus of art, race, and justice through the story of art collector and philanthropist Agnes "Aggie" Gund's life. Emmy-nominated director Catherine Gund focuses on her mother's journey in order to give viewers an understanding of the power of art to transform consciousness and inspire social change.
—Michaela Angela Davis
Michaela Angela Davis We were just having a kiki-catch-up, and at one point you said, "We have to reimagine art." Is that what you're doing now? And if you are, what does that mean?
Catherine Gund Well, I think that's what we do at this moment. We all know the purpose of art, right? To bring us joy, empathy, healing, and wonder. To help us ask questions. Art is both reflecting and shaping at all times. But what's different now is how much we need each other. Throughout the past few months of our social distancing, we're all searching for connective tissue. Art can provide lessons and desperately needed companionship. We are all far more alone now than ever before. Art provides the antidote to so much distance between people.
MADThere is this idea of artists working and connecting remotely, but even before this catastrophic wave you, your mother, and your community connected art and justice, which really hadn't been a popular conversation before. Along with all those other things you mentioned art could be, to claim that art can help bring about justice is revolutionary and relevant. We need justice in a very real way, particularly in terms of race, equality, and equity in this country.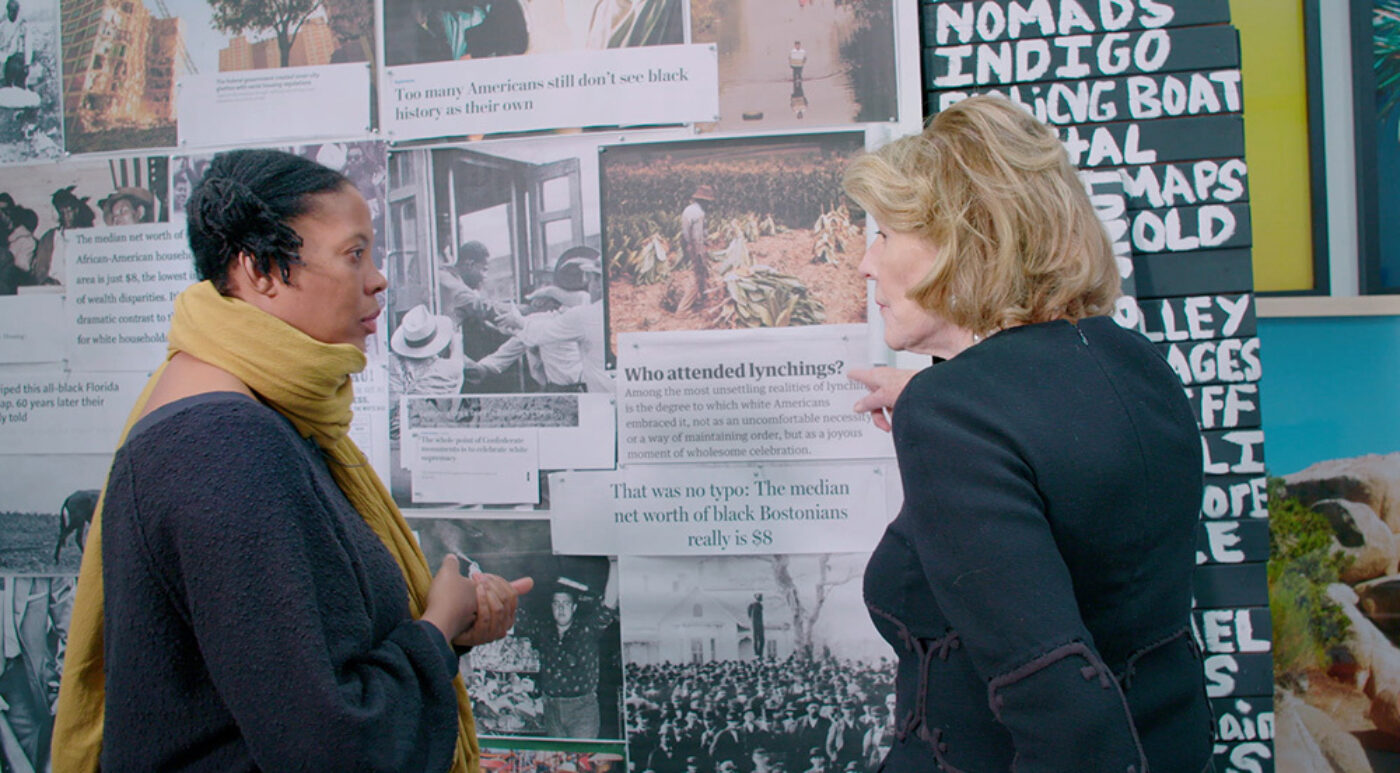 CG That's absolutely right. And I think that the reality is that this revolutionary capacity of art to bring about justice has always been there, but what's being embraced more now is the understanding of art to move narrative change. Of course, culture has been with us—think of the role that music has played historically in social justice movements and just in survival. I think of Nina Simone and Sweet Honey in the Rock. But the magic of Art for Justice as an organization is that it coalesces artists and advocates working together. A good example is Art for Justice fellow James "Yaya" Hough. He's an artist who was convicted at seventeen and was incarcerated for twenty-three years of a life sentence. He is now an artist-in-residence at the District Attorney's office in Philadelphia—a paid position as an artist in the prosecutor's office! What does that mean for that office? How does his presence, his portraits, his focus, and his vision influence those lawyers in their day-to-day work? What does it mean for them to see paintings of judges, people facing charges, incarcerated people, people on parole, and each other in place of "Wanted" posters and mug shots up on the wall? A lot of people who might not see themselves as people who need, use, understand, or are affected by art can engage with it in that context.
As a filmmaker, I think about narrative change often. These days we've all got a video camera in our pocket, right? Darnella Frazier was the young woman who took her smart phone out of her pocket when she noticed George Floyd being murdered. She made the most important film of our generation. This seventeen-year-old knew that filming Derek Chauvin committing a heinous act—the way it was being done and what was being done—was important. She knew that she needed to hold her camera steady even while she was also being traumatized. Her footage changed the world.
MAD The composition, framing, and actual filmmaking of that video is so profound. We saw his face from straight on, his eyes. It was a portrait, where in all these other Black-life snuff films we never get to see the killer's face. Charles Blow noted that not only did the police officer have his hands in his pockets, but his sunglasses were propped on top of his head in this way you do when you're just chilling.
How did you arrive at understanding the relationship between art and justice, and why? There are a lot of people who have a lot of access and privilege, and many who are not getting on the front lines of anything.
CG That was the fundamental inquiry of Aggie. I made the film because she did this incredible thing of putting intention behind the sale of this super valuable painting (Roy Lichtenstien's 1962 Masterpiece for 150 million dollars). Aggie (Agnes Gund) has always been philanthropic. She gives her paintings to museums so that they're accessible to people more often than she would sell anything like this. But it was the intention of her saying, "I'm going to sell this painting to help end mass incarceration." And what are the logistics of that? "Well, I sell it; I get this money; I start this fund (Art for Justice). We give all the money away over five years and support the artists and the advocates who are working on criminal justice reform to end mass incarceration." It was really surprising given her identities and what people know about her. Here's this very wealthy, white, straight woman from the suburbs of Cleveland who grew up in total segregation. How did she come to be a person who did what she did?
The subjects of my films find me, and they generate questions that motivate the making. I've known the people I've made movies about intimately. I've pursued further understanding of them by making the movies. With Dispatches from Cleveland, which is about the murder of Tamir Rice, I was already in the process of making a documentary about the young organizers in Northeastern Ohio, which is where my family and I are from. It's about making sure that we can take examples and amplify them. It's hard to make a film about organizing, because organizing is walking door to door and talking to people and sending emails and sitting around and talking to each other and having meetings. When I started, the question was, how do we teach people about organizing? How do we make sure that organizers' voices are there? I almost approach filmmaking itself as organizing.
In making both Dispatches and Aggie I was unlearning and learning the narratives of places and people. I don't know how any of us become who we are. In asking that about my mother through Aggie, I'm also answering that for myself.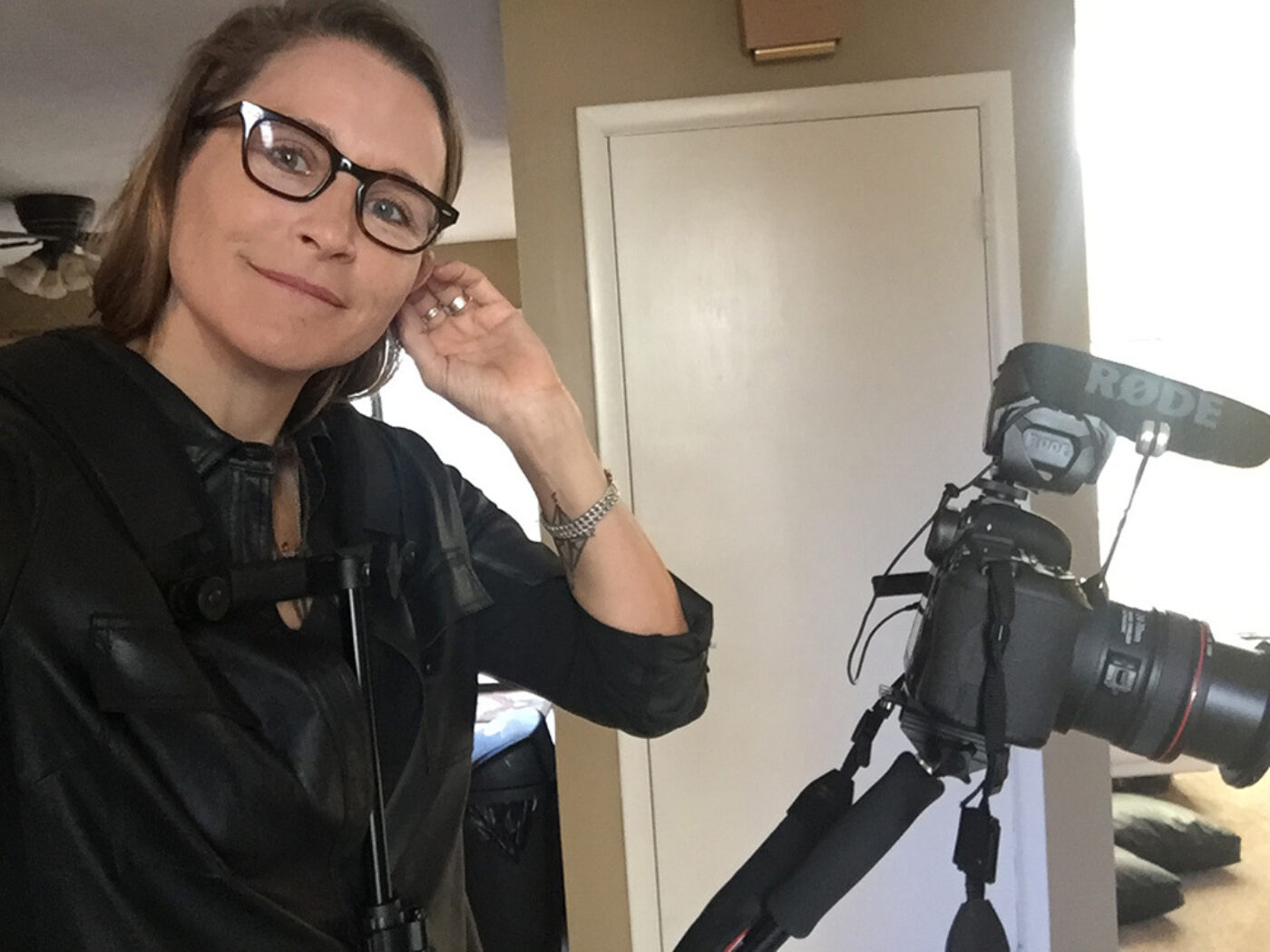 MADOften people become activists and organizers because circumstances or environments push them into it. But because your mother is wealthy, white, and straight, there aren't these existential things threatening her life, or your life, that pushed you into doing this work. Your actual, physical life isn't on the line.
CGI think that one's survival, joy, and meaningful satisfaction with life are tied to that of everyone else's.
MAD That's a really important thing to say, and to say over and over again. Those who are safe and privileged, who have resources, need to understand that their humanity, their happiness, their wholeness is contingent upon other people feeling safe. It's a hard thing to get to though, Cat.
CGIt feels like the struggles that we're experiencing and the fear that I have for myself, my family, my friends, and my world are real. I don't think I can step out of that. Over 210,000 people have died from the COVID-19 pandemic. People we know and love have lost the dearest, closest people to them. We have to be able to identify that the Trump administration is killing people, and that there's no one who is fully safe from that.
MADI feel hopeful this trauma that is now collective might bring us closer together, because there are people, our neighbors, who have generationally always lived in trauma.
CGThere is a demystification of our reality right now, a reckoning. I'm hearing more people talking about race, fighting racism, understanding they have a race and acknowledging the persisting correlations between race and power.
MAD In the '60s, there was a lot of white allyship. Among the Freedom Riders, notable activists that were killed, and some of them were white. I feel like this is that 2.0, meaning there's always been some people in the struggle who were not Black or Indigenous. But I also feel like this generation is putting new anti-Black notions together with the help of technology.
I want to go back to your life, your childhood, and the idea of being loved. What did the love in your life look like as a child, particularly between you and your mother?
CGI was exposed to a predictable white, upper-class understanding of what the world is. As a ten-year-old, I identified more with the boys. I had crushes on girls; I looked like a boy; I couldn't stand the trappings of femininity; and I was an oddball. I was not accepted by anyone except my mother, really. But she never wavered in her support of me, all the way through to when I came out to her at eighteen or nineteen. I still wonder what it would have been like if the world had been where it is now, with so many beautiful, confused, well-meaning straight parents who are open and willing to support their trans and gender-nonconforming children. Like, if someone had said to me that I could take hormone blockers, I definitely would have done it.
But living in that body, not always accepted, protected, or celebrated as I moved through the world, and then coming out as Queer, provided me a clear understanding of dominant narrative being different from my own, of there being something else than the mainstream story, and I've been obsessed with it ever since.
MADParenting often requires you to be fluid. You really just have to be where it's requiring you to be at that time. And sometimes gender definers don't work. You just have to be the person that's loving that person and protecting that person right now.
CGThat's what I got from Aggie. She was a great parent because she allowed me to be who I was. She never stopped growing, changing, and learning from me. I definitely felt like I was loved and worthy because of that. In Aggie, you see my mother go to the Pride parade with me and join PFLAG, and I included the experience of having Black children, her family becoming a multiracial family in that way. There are definitely changes that happened in her life because of my children and me exposing her to things. We influence each other, but we are this way because of her. She certainly is a woman at this time and of this time.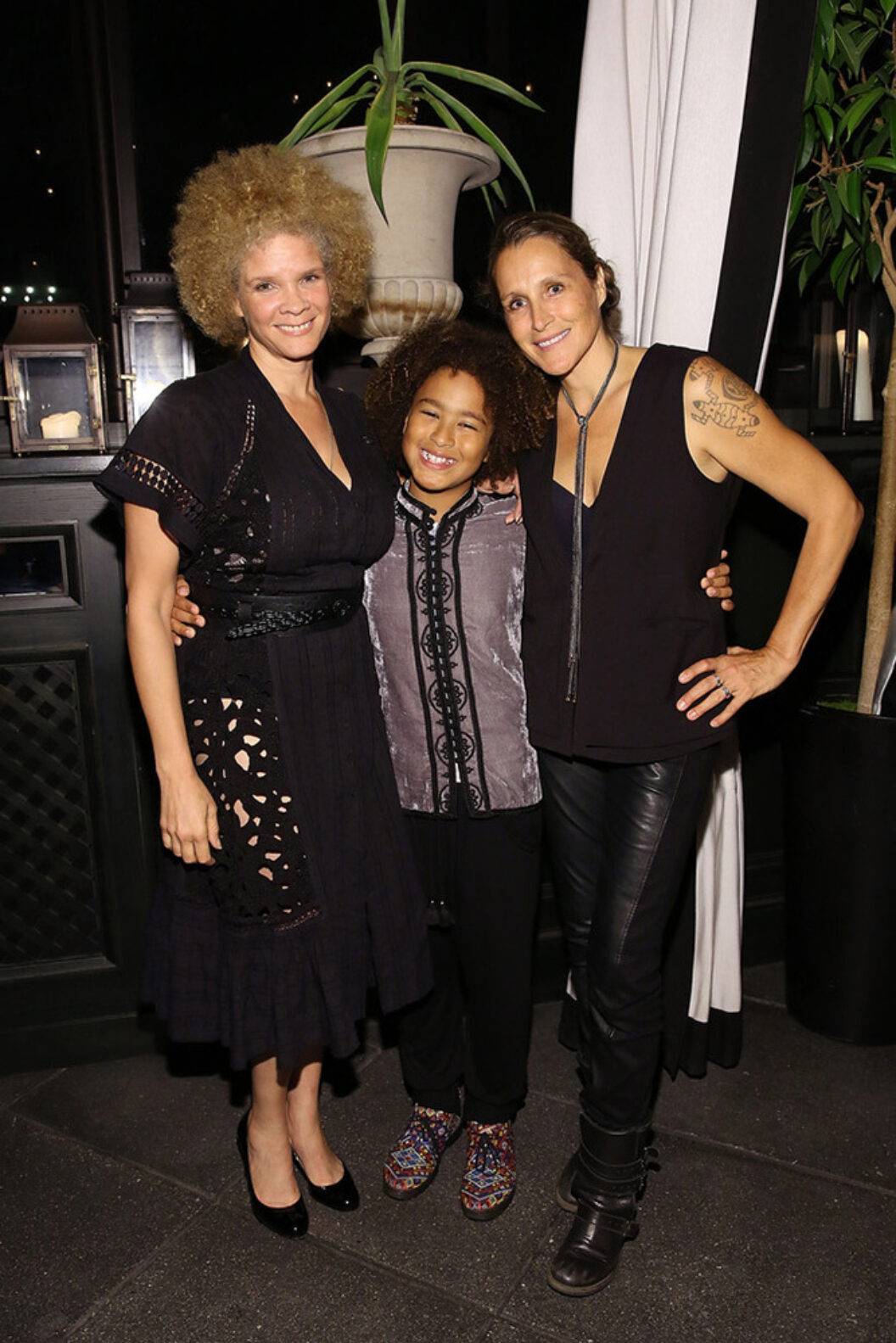 MAD Aggie is often rightly identified as a prodigious philanthropist, but I see her as an innovative activist.

CGShe did what she could do. Aggie watched Ava DuVernay's 13th and said, "I need to do something about that." We all express our activism in different ways, taking different paths based on who we are, what our particular powers are, and what's available to us. To some, activism might mean going to a protest in the streets or writing a letter to an elected official. For others, that activism is going to law school or making a painting. In the film, Ava says, "Art and justice are the same thing. They're both about imagining something that's not there and believing in it and working to make it so."
MAD What do you hope people take away from Aggie?
CG I want people to see the power of art to transform consciousness. There are over two hundred pieces of art in the film. I want people to feel like they're feasting. There are so many people that make up a life and a learning that is exemplified by Aggie. She sees the world through art, and what a way to see the world. It's not her story; it's actually your story.
The film is also about increasing awareness of the criminal injustice system, and to get people of all races, primarily white people, thinking and talking about race and racism. Maria Hinojosa said, "You realize people will go into the voting booth with Aggie in their minds." But I hope more people will go into the voting booth with Russell Craig in their mind, or Julie Mehretu, or Thelma Golden, or Xaviera Simmons, or Teresita Fernandez.
In February, Ruth Bader Ginsburg gave Aggie the First Inaugural Women in Leadership award. It was an incredible experience, overwhelming to be in such close proximity to a champion of justice who I had admired all my life. They asked me to say something. I stood up, and I was speechless. I blurted out, "You're my hero."
MADWait, when you said "You're my hero," who were you talking to?
CG I was talking to Justice Ginsburg and then, at the end, also my mother.
Aggie is available to watch beginning October 7 via Film Forum's at-home cinema.
Michaela Angela Davis is an image activist, writer, producer, and cultural commentator. She's been honored by the NAACP, UNCF, The City of New York, and others for her work expanding the narrow and inaccurate narratives of women of color in mainstream media.