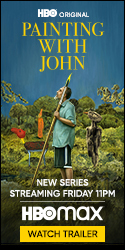 "I'm interested in the tangled web of history, in the rough edges, and the bumpy surface, the mess just beneath the veneer of order," says Carrie Mae Weems. In her newest photographic installation, The Hampton Project, a commission by Williams College, Weems was asked to respond to a collection of archival photographs taken of students from Hampton Normal and Agricultural Institute, a renowned, historically African and Native American academic institution. The photographs, taken by Frances Benjamin Johnston, are painstakingly posed; the students are made to resemble ancient Greek statues' rigid idealization; they do not look the viewer in the eye, busy as they are with their studies in dressmaking and carpentry. A still silence pervades the classrooms; nothing has been left to chance, everything is controlled. It has been argued by art historian Jeannene M. Przyblyski that these images, originally commissioned for display in the 1900 Paris Exposition, "were meant to reassure an international community that the United States had its Negro problem firmly in hand."
The founder of Hampton, Samuel Chapman Armstrong (a Williams alumnus) was a child of missionaries who earnestly believed in his parents' ideology. Armstrong's concern for the plight of four million recently emancipated slaves, when turned on its head by Weems, reveals a disturbing set of paternalistic, Christian values imposed onto people violently severed from their heritage. Initially The Hampton Project was to travel to Hampton, but displeased with Weems's perspective that universities teach "conformity, consistency of opinion, manner, and mores," Hampton cancelled the show. The curator of exhibitions reasoned, How could anyone find fault with Hampton (Booker T. Washington being its most illustrious alumnus) and view its students as brainwashed victims? After all, "Education is liberation," to quote Frederick Douglass.
For The Hampton Project Weems has appropriated some of Johnston's archival photographs as well as other images, which have been digitally transferred onto canvas and hung as banners. As one walks through her installation, brushing against layers of semitransparent cloth, one is reminded of ghosts. Through the weave one catches glimpses, hints, shadows—the connections between the past and present ephemeral yet apparent. Weems has chosen both a powerful and accessible medium in cloth; it is a shroud of sorts.
Carrie Mae Weems: The Hampton Project, recently published by Aperture, not only documents Weems's installation, but contains a vast array of fascinating texts on the project, including essays on the lives of Samuel Chapman Armstrong and Frances B. Johnston, an interview with Weems, and most interestingly, a measured response from the director of the Hampton University Museum. What makes Carrie Mae Weems: The Hampton Project so compelling is the complex and varied perspectives on the role of race and education, begging the question of whether healing the wounds of slavery through "reparation" is actually possible.
Carrie Mae Weems: The Hampton Project is currently on exhibition at the International Center of Photography, New York, through April 15.
Originally published in
Featuring interviews with Wendy Wasserstein, Wong Kar-Wai, Amos Gitai, Eduardo Galeano, Tobias Schneebaum, Micheal Goldberg, Samuel Mockbee, Andrea Zittel.