Discover MFA Programs in Art and Writing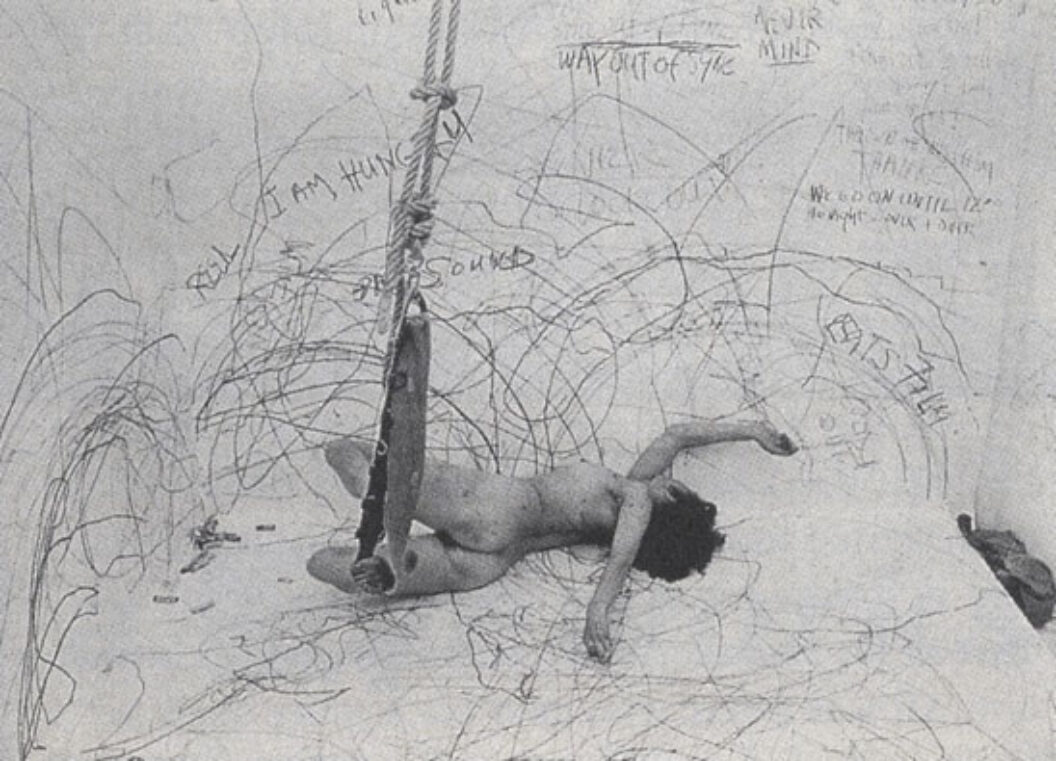 Thinking is not an incorporeal process. The mind is a muscle. Carolee Schneemann works from this reality. Thus, it was no direct appeal to sentiment, no lack of satisfaction that engendered my tears while witnessing her speak, think on her feet, screen some of her work to a small audience at the legendary Anthology Film Archives recently.
Having known Carolee for some 17 years now—since the era when "mail-art" certainly preceded "market" in any serious artist's lexicon—neither her perspicacity nor her perspicuity was any surprise to me; rather, it was her particularly apt orchestration of threads of theory and the mundane, her irritation, and her humor that moved me to weep unexpectedly.
"Carolee was just too beautiful," Pat Steir once remarked, contributing to an analysis of why Schneemann's work has never been accorded the stature of, for instance, Vito Acconci's. Carolee photographed herself with a feather duster up her butt. Of course, two current art stars (also beautiful by many standards) have done similar images, but Mapplethorpe's whip tail and Barney's dual sadistic warrior butt plugs have no more compromised their seriousness or their sales than Vito masturbating under a platform did his.
So, while the intricacies of Carolee's thought and practice have yet to net her a multi-million dollar foundation grant or even a Hugo Boss prize, her recent retrospectives at the New Museum of Contemporary Art and Anthology served to reacquaint us with and provide access to her oeuvre of film, painting, sculpture, writing, performance, and installation spanning the past several decades.
Happily, there is yet forthcoming a monograph/artist's book from MIT press on/by Schneemann co-edited with Jay Murphy. Comprised of images, lectures, essays, notes on process, interviews, and rants (her word), its theme is focused around the shifts in resistance to the body in Western culture over the last 25 years, with chapter heads such as "Vulva," "Penis," "Animal," and "Monitors." Working title: The Body/Politics of Carolee Schneemann.
"What sort of interview chapters?" I inquired. "Well," chuckled Carolee, "there's this one on Lacan, who I attacked like a cat on a fish."
Originally published in
Featuring interviews with Tim Roth, Amy Hempel, Emmylou Harris, Matthew Ritchie, Wallace Shawn, Christian Wolff, Gilles Peress, Kendall Thomas, and George Walker.