Carmen Giménez Smith and Douglas Kearney
Giménez Smith's latest collection of poems, Be Recorder, engages the lyric tradition as well as spoken word to reveal the complexity of citizenship.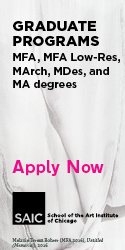 In 2017, Carmen Giménez Smith and I read together at Claremont's Peggy Phelps and East Galleries near the serrated edge of LA County and the Inland Empire. There, she introduced excerpts from a long sequence as an engagement with spoken word. This matters insofar as, if one stocks poetry onto perceived stylistic shelves, Giménez Smith figures she generally scans "lyric." The poem from which she read two years back is the title piece of her wily and trenchant 2019 book, Be Recorder (Graywolf). One of many questions stoking the collection is out of whose head such inventorying urges might come, and whose hunger fills our mouths when we voice them.
In addition to her work as a writer, teacher, and publisher of Noemi Press, Giménez Smith is a codirector of CantoMundo, an organization dedicated to cultivating a community of Latinx poets—which, like its models Cave Canem and Kundiman, offers workshops, symposia, and public readings.
Here we discuss how poetry can generate instability, even when it seems to shore you up; aesthetic discourse all up in folk culture; our zombie nation state; and Apollonia's big-ass shoe.
Douglas Kearney The long title poem in the middle of Be Recorder feels like it's grappling with a sinking foundation, and societal shift is in the air throughout the collection. So I want to talk about your skepticism of utopianism and unpack it in terms of "time." What I see really working in that poem is time's elasticity, where the poem's present is often our future. You don't make a big deal out of this, though. We're casually in 2025. This elasticity is itself a way of critiquing certain utopic ideas.
Carmen Giménez Smith The notion of the Americas as utopia has a strong hold on the global imagination, and on my childhood memories. For my parents, there was no dispelling this notion, even as we lived with food insecurity. The book became a mélange of the present, past referents, and ways into the future, like the Internet. A utopia might be all the hopes of the past in the present synthesized into a future. In your talk at CantoMundo, you spoke about how folklore is theory. That clarified something I've been playing with for a long time: We've been consuming the folklore of late capitalism for a while now. We've been conditioned by it.
I was also thinking about how a lyric voice is politicized. I feel a bit like an interloper when integrating traditions of spoken-word poetry, not being a spoken-word performer myself but someone who connects with the history and sound. Spoken word is like jazz, an original American art form. There's a whole genealogy of music that we seldom talk about in page poetry. In my work I'm activating '80s hip-hop, the folk music my mom sang when I was growing up, and the collaging sounds of turntablists and electronic music folks.
DK I'm interested in how spoken word impacts your use of sentence and breath here. I'm going to nerd out a bit: with the title poem, you move away from punctuation, inheriting something from Eduardo Chirinos's collection The Smoke of Distant Fires, right?
CGS Yes, that's a pedagogical question too. To teach poetry we form a "workshop," but that's really not the right word. What we teach is more like how to cast spells, incantations created not just with words but through the order of those words. We ask: What am I holding in with punctuation, and what am I keeping out? If I got rid of punctuation, where would the momentum come from? To answer these questions, my approach was one of virtuosity and dexterity—being nimble through language as a form of transgression, of counter-appropriation—so you hear the sounds of Coleridge next to those of Boards of Canada.
Juan Felipe Herrera set me on the path in the early '90s through his work, as well as his advocacy for multidisciplinary, intersectional spaces for poetry. He taught me, among many other things, how my voice was part of the equation. CantoMundo helped me reconnect to spoken word through folks like Leticia Hernández-Linares, Elizabeth Acevedo, Peggy Robles-Alvarado, and Denice Frohman. I was like, Oh shit, I forgot! I had been forced to forget, through inner colonization, internalized homophobia and misogyny, all these occupations of the self. In "Be Recorder," I'm also critiquing high aesthetic ejections of the lyric as a political vehicle. An earlier version spoke directly to aesthetics, but at a certain point I was like, "Fuck that! Let's go bigger." I wanted something else.
DK When you talk about forgetting and being reminded, I know exactly what you mean. There are so many aesthetic traditions we absorb from our parents, like the music they loved. You stop and think about how folks were really always talking about aesthetics; they weren't waiting for a critical intervention from an outside source. That's something Fred Moten talks about. On "Funky Drummer," when James Brown tells Clyde Stubblefield, "Don't turn it loose," that's a critical intervention. We don't have to talk about it in a language that makes it legible and present for certain ears. Recognizing that is a face-palm. It's like having an unread book on your shelf for years, then finally, five pages in, knowing you needed to read it long ago.
I've had the good fortune of seeing the manuscript you're about to publish as part of the Infidel Poetics series from Noemi Press. How much can I say about that?
CGS You can say anything!
DK Okay, so Susan Briante's Defacing the Monument is coming out this year. And in Be Recorder, you have a poem with a Briante epigraph. As a publisher, what's the nature of the dialogue you have with your writers? Not just in the process of moving them from manuscript to book, but also in terms of your own writing.
CGS When I started Noemi, I wanted to change the way people thought about presses that published people of color, and to move beyond the legibility work of documentation—which is not to say that isn't valid work, but it's the job you're allowed to do. You can be the assistant manager, but not the manager. The work we have done as a press has exceeded my initial desires. I know so much more about poetry through writers inviting me into the worlds of their books. What more can you do? What can you still say? I love that kind of unearthing most.
Susan's book began as a conversation about wanting to document and also wanting to teach ethical documentary practices. Susan reached deep into her own story and explored different ways of integrating it in the larger story of living on the border. She is both teacher and subject, which wasn't easy to do. Susan really integrates the various threads.
That seeking and yearning as a publisher transforms me; there's nothing more intimate than revising a book with someone. I have so many valences of influence coming at me, not just as a reader, but as an active participant.
You collaborate too, as a musician. I also think of you as an actor, or the word persona comes to mind. The mask. But also the critique of the mask. What's your take on collaboration? Although our work is very different, we seem to think similarly.
DK It's different in outward expression and mode, but the ethos is similar. You've referred to poetry as an ecosystem, which is something I've thought for a long time. You can be an interdisciplinary artist and not work with anyone else. But collaboration requires the people involved to transform one another's processes. Otherwise, it's just work for hire—which in some cases is what one needs. I can't stand being in something where someone says we're collaborators, but what they really want is work for hire.
CGS Right.
DK Just the other night, I performed with improvisational musicians. It's a space of intense listening, trying to figure out how best to bolster and amplify what the other players and vocalists are doing, while also finding moments to transform things—as the artist Mankwe Ndosi described it to me—not by dominating but by figuring out when you're supposed to be guiding the energy and being responsible for it. We're transforming each other.
I love doing readings, but now the most compelling parts for me are the improvisational moments between poems, where I try to reproduce something like the space I'm in when composing them. Instead of an internal space, sitting at a laptop, considering possibilities, and making associative leaps, I'm trying to create a social space with the audience and the environment we're in—navigating the expectations of this arrangement called "poetry reading" and affecting each other in real time. I don't know what's going to happen, and this is one of the things that draws our poetry together: that destabilization we're after. The time between poems is exciting, not in a giddy way, but because I could totally fuck up.
I did a reading in Alabama where I literally fought a water bottle. I was doing some banter and the bottle fell from the music stand. I couldn't let that ride, so I wrestled with the bottle all down the aisle, sliding on the floor and shit. It ended with me returning to the mic and saying, "I apologize everybody, but water and black folks have a troubled relationship." Then I launched into a poem about the Middle Passage. But I didn't know that's what I would do. And for me, that's like writing. You make associations and links that may or may not work, but you have to commit. Sometimes you say, I'm lying in this draft, I haven't told the truth of it yet. Sometimes we don't know we're lying, but our friends and family do. We can't see it, but they can tell us.
In your poems, you're working with an unquestionable political urgency, and yet, allowing for major destabilization. There's no ambiguity about what your concerns are, but the poems don't read like instructions. Clarity is not necessarily a virtue in and of itself, right? Understanding what's at stake doesn't mean losing that thing that poetry can do, which is knocking around and rearranging the language of our imagination. Reading your work, I feel off balance, like I've been—as I think Lewis Hyde wrote—"trope-a-doped," even when you're saying something I agree with! It's a powerful thing to be unbalanced by confirmation.
CGS That's important for me to hear. Thank you.
DK It's hard to do that shit. It throws a challenge back in the face of binaries, real or imagined. The people who say, "Well political poetry is just sloganeering." Or, "Lyric poetry is just vague and uncommitted." It messes up both party lines.
CGS That's the hope. "Be Recorder" took a long time to work out.
DK It's from 2010, right?
CGS Yeah, I did like ninety drafts.
Rhetorically, musically, and politically, I wanted to spend time with anaphora and the interrogative—the former influenced by spoken word, as well as song, and the latter particularly informed by Neruda's Book of Questions. When I was writing, I decided that I had to feel it whole and soul. I had to understand the origin of poetry: the heartbeat. Music and poetry aren't separate. Here I am, forty-eight years old, finally putting that together. Here in the head, poems can get trapped. But of course, it's still music.
The other challenge was navigating the influence of conventional lyric diction then realizing, No, you don't need those words. That's not a real word; no one needs that. Then it becomes elemental, sound-wise. Sound is so convincing.
DK The interludes of silence impact the outcome. There's a difference between the way Roberta Flack and Chaka Khan sing, between Sade and Anita Baker, right? What's that texture, what does it say about the work? There's a joke I have: At readings, some people's voices are basically Times New Roman.
CGS (laughter)
DK Still, it's no accident. They should cultivate it if it's what they're going for. One thing you've talked about in a number of essays is the racialization of neutrality. I would not for a moment imagine that your reading voice is untrue or without affect. There's always a performance, an attention paid to a certain inflection. Earlier you said something about virtuosity in spoken word. And there's signifyin' on articulation, a display of springing multiple consonants, almost doing what was typical of the speed-rap of the '90s, techniques that developed in parallel with what you might see in the Good Life Café or the World Stage in Los Angeles. Open mic events like the Lyricist Lounge on the Lower East Side. I love the way you process that. In my work, I've been exploring what happens when you place several accented syllables next to each other. Do we demote one to unaccented, or do we now have what I think of as a drum-machine prosody—BIP! BIP! BIP! BIP!
What you're doing is playing another kind of music, but aurality and orality are still key. While you might not see yourself as performing in a technically virtuosic way, I see you giving respect to people who do. The orality of your work is not in question, as far as I'm concerned.
CGS There I go self-colonizing again. Yes, I have a presence influenced by the idea of testimonio, which is like storytelling, with the powerful influence of music. I never knew I was doing poetry when memorizing Doug E. Fresh, learning new rhetorical systems you can't find in traditional Western poetry. When I read a ghazal I often think, This is a diss track or a regular rap. I'm Gen X and didn't see this stuff in the spaces where I was learning poetry early on, so I buried it.
There's a scene in Purple Rain that I'll never forget; it was so symbolic to me. Apollonia is trying to get into the club and the bouncer says, "No, you're not getting in," and at the bottom of the screen there's her shoe—this big-ass shoe stopping the door from closing. To me, it's so transgressive, even in terms of Prince's relation to women, which is complicated, fascinating. An almost Surrealist female-as-muse narrative. I felt so often in graduate school that I had put my foot in the door, but it was the wrong door. References come from all over. Readers may recognize the literary ones, but perhaps not the patter of "La Di Da Di."
DK With my collection The Black Automaton, I was putting big-ass lights around the references. I'm always grappling with being the native guide, who says, "Here are all the secrets." That person always dies in the movie.
CGS (laughter) That's right.
DK And the person they guide into the jungle always become the king of it.
Also, is there a relation between allusion and appropriation? If we think back to Coco Fusco's essay "Who's Doin' the Twist?" do we need different terms depending on who appropriates from whom? Who or what are the sources of our allusions? These are also questions in Be Recorder. Our perception of your interrogative call to action significantly changes depending upon whom we imagine those questions are being asked of. Are these questions the poet is asking of herself? And if so, do we become more or less comfortable as readers? That's the Rorschach moment.
Back to allusion—You know it's "La Di Da Di" that you put in there, but do you feel it matters that people catch that flip?
CGS (laughter) It's not important that they catch it, but I suppose there's a chance to acknowledge that the well of influence can be deep. At the very core of poetry, we want to say the thing that no one else has said, in a way that no one else has before. However, when that's undergirded by a political impulse, it's also an intellectual interrogation about appropriation. The question whether there's a relationship between allusion and appropriation is sort of the question of the moment: Who is agent and who is owner?
Growing up illegible in San Jose, all I wanted to see was another illegibility, and I found it in music. When I was thirteen, I was thinking I felt more at home when I listened to 101.7 than 105.3, but now I'm thinking, Why was that? If a poem is a thought experiment, I used Be Recorder to consider my citizenship and complicity while also reveling in the joy of allusion/appropriation. How do I participate in a way that is ethical? At the same time, like Popeye, I am what I am, a work in progress. It's much harder to be a work in progress at this moment, when we have to reinscribe ourselves five or six times a day on social media in these kind of finalities and statements. As a poet I hope to sit in the quiet of having finished this book and continue to think about appropriation and allusion. There was a point at which using Coleridge would have also been considered appropriation, right? I'm made of appropriations and allusions, and I'm asking myself: How do I parse that? How do I honor what I take from and stop participating in white supremacy and colonization?
DK In hip-hop, there was a malediction against biting. You have two black emcees from the same neighborhood, the same building, maybe the same hallway, and if one used the other's line, they weren't like, "Well, being that we are two black people from the same building of the same age, I'm fine with it." These questions are wildly complex. And this example comes from a culture that was, at times, unapologetically using sampling.
CGS Majorly.
DK There's the idea of "I love that, let me flip it." What are the expectations around that? Some say you can't just sample wholesale, you've got to do something transformative to it. But again, how deep do you dig, and how do you manifest the difference between tribute and taking?
CGS I can't separate the things that made me from the things that I make. One of the first poems in Be Recorder references my grandmother. The mythologies she gave me were the stories I built my citizenship around. I'm part of all that history, across the Americas, but also through political rhetoric outside of it. Today, according to our president, I was born here, but there's a place I should go back to, one infested with flies. The pessimistic utopian in me believes that there's an affective psyops conflict that's leading us to a type of civil war. That is the zombie of our country, so you have to shoot it in the head for it to die. Standing at the precipice, what are we to do? The ending of the book is kind of side-eyeing hope, but what else is there? If there is a war, I want to be on the right side. I'm using the term war metaphorically, or maybe not. There are four congresswomen who are getting thousands of death threats every day.
That's the bit of my book I wonder about. If I were a critic, I would say there's a discursive hole. There was a poem at the end of the book that talked about imagining a generation of children who are going to do it (change this world). I took it out because it wasn't very good, but the poem suggests I'm not going to do it because I don't know how. I'm as loose as I can be from what was. My failings in this present moment are ones I can't escape but am actively hoping to work through. I've written a book with openings and gaps that are always tied back to the political body.
DK There's a gap, but one way we see a gap in a book is white space. The penultimate section of Be Recorder is the white space for potential respondents to the questions you ask. That's where they might be meant to do some work. Considering the US is founded upon the idea of getting other people to do your work, certain gaps and holes might actually be simply the evidence of what happens when one stops fixing large plates for white supremacy to eat. The process of pointing a swarthy finger at the problem, working through it, and then offering some type of salve or next steps for people who don't feel like working at this? I don't see the efficacy—I mean—how must we say it for them now? There are city skylines worth of text that have detailed this shit already. I don't necessarily think you need to fill those blanks. If there's a hole, I think it's important to look at it from the perspective of a tactician, something you talk about throughout the book. That's important to assess as a revision strategy. If we were having this conversation a year ago, before the book came out, I might say, "Isn't that someone else's job? Isn't one point of the book to say, 'It's not my job to fix this'?"
Making work that unsettles, and that unsettles you, is a difficult thing. There's a perception among certain critics and artists that the artist unsettles but is immune to it. I've known artists who have said, "I want to make unsettling work. Some feelings are going to get hurt." I say, "But what if they're yours?"
CGS Both Keats and Anzaldúa ask that question. We're surprised at our own vulnerability, registering complexity at a moment when complexity is dangerous in text. Everything has become one-dimensional. I mean, I don't remember Derrida, but there's the spoken versus the written, right? We're in a crisis of the written. So this idea of orality points back to folk songs, many of which were first-person reclamations, political cries couched in love songs. Or love songs couched in political cries. Poetry can unsettle outside ourselves because we're making an object with it. But now that you mention it, the other reason to sit in silence is to undo the unsettling for a new one.
DK Reading your book, I wrote down one of your lines: "Scamps, scam artists, pimps, criminals." Not only are you talking about genealogies, you move through a genealogy of sound there.
CGS I like the words used for criminals. And the essay that line is from is about the genealogy of becoming a poet/trickster/hustler. The essay is an attempt to critically situate my story via the lyric essay. Your collection Mess and Mess and was important to me as a book that's a hybrid critical apparatus, one that takes joy in creating a discourse. I don't want to use the word accessible, as that creates a hierarchy, but rather, your work is pleasurable and sensual. The curatorial way you move through that book is elegant. It's a memory palace. You're this docent writing about Negrotesque curiosities. Other models include Juan Felipe Herrera's whole body of work but particularly 187 Reasons Mexicanos Can't Cross the Border and Akrilica, which blur those lines. My hope is that the Infidel Poetics series your and Susan's books are a part of does this same thing. Historically, what's been done hasn't worked. So what's the way to do it? It doesn't exist yet.
DK The third section of Be Recorder pivots toward family without performing certain tropes. We can say talking about one's family is also talking about hope, but I see that section not in terms of inevitability or endurance or norms or duty; it's about mining toughness, learning the rifle, and not being inert. This last section of the book troubles hope as passive or palliative.
CGS As a political body I am a mother who wants to make the world better for my children, and my way is through poetry because I'm not that good at other things. My children are part of a generation that will see ecological refugees and people doing terrible things to get water. That's what I'm grappling with in the last section of the book: We can't just will ourselves to stop breathing when the apocalypse comes—
DK —so what are we going to do?
CGS I'm also a teacher, so I have an ongoing relationship to a specific age group of students. Sometimes I get excited about them, as well as about my children. What else can we have, besides hope? I was joking with a friend about my book, which also deals with mental illness, and he said, How do you stay positive? This sounds dark, but there's truth to it: I told him that hope is the only antidote to despair. Even if gilded and illusory and Oz-like, it's better than nothing.
Carmen Giménez Smith is a writer and poet, whose books include Bring Down the Little Birds: On Mothering, Art, Work, and Everything Else, Milk and Filth, Cruel Futures, and Be Recorder (Graywolf Press, 2019). She is a professor of English at Virginia Polytechnic Institute and State University, as well as the codirector of CantoMundo and publisher of Noemi Press.
Douglas Kearney is a poet, performer, and librettist. He has published six books, most recently, Buck Studies (Fence Books, 2016). He teaches creative writing at the University of Minnesota Twin Cities.
Originally published in
Featuring interviews with Korakrit Arunanondchai, Antoine Catala and Dan Graham, Atelier Bow-Wow, American Artist, Jeff Bliumis, James N. Kienitz Wilkins, Rion Amilcar Scott, and Carmen Giménez Smith.